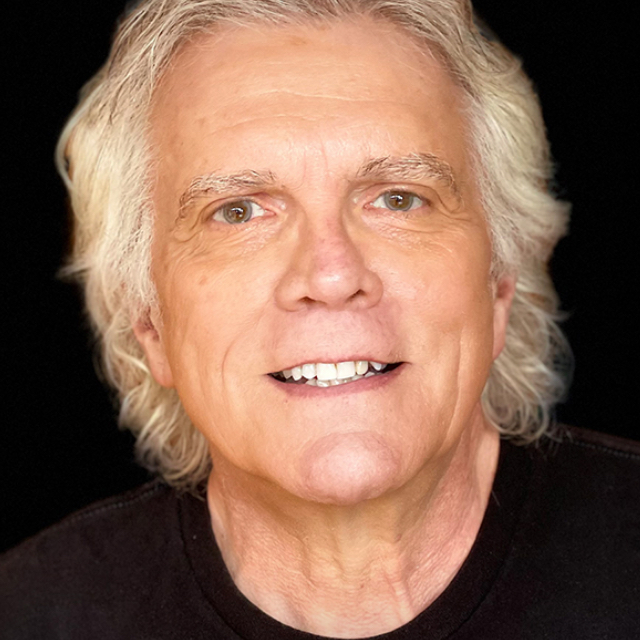 On Location Photography
Lesson 1: What Is In The Bag?
Published: July 2008
with Rick Sammon
About Course
In this video series photographer Rick Sammon goes through some location shoots around the Tampa Bay area.

DISCUSS

Have a question or comment about this course? Join the conversation today!

Discuss this Course

No materials available for this course

One of the cool things about Kelby

training is that you learn

the secrets of the pros,

you get to go behind the

scenes, so right now I'm

going to show you one of my secrets,

I'm going to show you the gear

that I use when I go

on location, you ready check

this out, well of

course I'm only kidding but

in seriousness, I do take

one of this cameras with me,

because I want to take

the fun shots, never leave home

without one of this, okay,

let's get serious wow, pretty cool don't you think?

But first of all I don't

drive around with my gear

spread around like this, I

just on this so that we

can get to the next to the

next location, so I could

show you this stuff so we can

get to the location and start

shooting, so as far

as gear goes you see

me wearing this vest, I'm never

leave home without a vest,

with a lot of pockets in it,

because I can put my batteries

in there, I can put my memory cards in there, I can put my

memory cards in there, I

can put my filters in there,

also the vest becomes your

third carrier very important, never leave home without a vest.

You also see I

have this like Safari type clothes

on, well this clothes will

also have big pockets for extra

accessories and if you're looking

for pants like this and shirts

like this, make sure they

have zippers or velcro straps

here so that you can lock

in your passports and your wallet.

Ok let's get going with the gear.

Over here I have my tripod.

Now I see a lot

of people on location walking around with the camera and the tripod.

How can you possibly shoot?

Well what I've done

is, I've taken an old camera strap.

Check this out.

So it can drape the this over

my shoulder, hold my camera, and shoot.

Very simple, but it's a totally cool technique.

Also you want to

wear a good hat, not

only to save your skin from the sun.

You want to wear suntan lotion

also, but by doing

that you can see more

clearly into the viewfinder a

simple tip but I think a good one.

Alright, let's talk about cameras.

I travel with two digital

SLR cameras on one

I have a 17- 40

mm lens and that's my

wide angle zoom so I

have that on one camera body

and on my other one I have

a telephoto zoom here actually

is a short telephoto to a

medium telephoto a 100

actually it's a 70- 200

mm zoom, so the

two cameras bodies I can

just pop up in the

bag and I'm ready to

shoot in most situations

except for wildlife photography.

So for wildlife photography what

I do, is I have

a 100-400 mm image stabilization lens

and this helps to me get

really close to the subject

over here actually where is it?

Moved over here some how rather

I have an 1.4 X [xx]

converter traditionally 1.4 X

teleconverters are sharper than

two X teleconverters so the teleconverters

goes on actually fits between

the camera and the lens and

it extends the range of

the zoom so I use the

1.4 X teleconverter so it

extends the range of the

zoom and actually gets me a

lot closer to the subject

one of my favorite lenses if

I'm just going to take one

body, one zoom it's this

lens it's a 24

mm to 105 mm image stabilization

lens from Canon.

With that lens on my

full frame image censor camera,

the Canon 1DS Mark III.

By the way, I can do

people shots, I could do

the environmental portrait, I could

do the head and shoulder portrait,

I could do landscapes with that,

I could do city scapes, I

could do a lot of different types of pictures.

So, let me put that in here.

Never leave home without a flash.

You want to use a flash for

what's called daylight fill-in flash

photography, and I talk a

lot more about that in

my class Exploring Digital Photography

here on Kelby Training.

Let me put this back, and

by the way, I hardly ever,

hardly ever, mount the place directly on the camera.

I use what's called a wireless transmitter.

So, this fits in the

two like this and

the you can turn this on to set

the right channel and hold

my flash like this

and by the way this

reminded me you want to

get a flash with a swivel

head so you can bounce

off the light of the sealing

for a softer light or

bounce it off a wall I

can definitely do one hand

shooting like this remember take

the darn flash off the

camera one of my

favorite tips put this back,

got to be well organized, as you can see here.

Here's another cool accessory, this is

called the Storm Jacket, I

told you about this Jacket actually

it's a vest/ jacket.

It has zip off sleeves so

when I'm working in cool like conditions, I can use it.

But what the storm jacket

does, it protects the camera

from guess what, storms.

And these come in different sizes

this fits beautifully over my

camera, and my 24

to 105 millimeter image stablelisation

lens but they come in

bigger sizes when you want

to use a telephoto lens,

over here I have my polarizing

filter and a polarizing

filter is really only effective

when the sun is off to your right, or off to your left.

When you're shooting into the sun, guess what?

It's not effective at all,

so, I never really leave

home without a polarizing filter which,

by the way, can darken the

blue sky, can whiten white

clouds, can reduce reflections

on water, and an atmospheric case.

So, your pictures can

actually look sharper, when you use a polarizing filter.

I'm going to pack this

back a lot neater don't worry,

we are not going to drive around again with this stuff.

On my flash, I have this little thing here.

It's called the Micro Apollo Light,

 try to say that three time fast when you're on camera.

 Micro Apollo Light Modifier,

and this fits over the

flash, and it spreads

the light, it diffuses the light

as you'll hear me talk about

in my other classes here, my

number one goal when I'm

taking a flash picture is

not to have the picture

look like a flash picture,

part of that is balancing the

available light to the

flashlight, another part is diffusing the light.

So, this is really important

pack in extra batteries especially when

you go to places like Kenya and

Tanzania, all these places I go.

You want to have extra batteries, if

you're going to be shooting at night,

you want to take a flashlight

and as you hear me

talk about a lot of times

in a lot of my seminars got

to have back ups, take a

back up flashlight, take one

with a little beam on it,

and take one like this

that will illuminate a larger

area, and you could stand it up like this.

Speaking of flashlights, I'll give

you another tip, have a

lot of fun with doing

what's called painting with light,

when you paint with light what

you do is you put your

camera on a tripod, leave the

shutter open for maybe

30 seconds, 60 seconds, turn

the light on and paint

the subject with light at night, you get some really fun photographs.

OK.

Got a few more things to show

you here, this is not

the most expensive, the most

sophisticated lens on the planet.

It's a Canon 28-105

mm zoom lens, I think it

sells for about 220 bucks.

The thing is, it's a

back up lens, you have to take back up.

So if something happens to

one of my proffessional lenses I

have a back up.

OK, let me put this over

here couple of more accessories

I never leave home without, a diffuser.

A diffuser softens the light,

if you're into people photography you really need to diffuse it.

You hold the diffuser between the

sun and the subject, you

get a nice soft quality of

light and another cool thing

about the diffuser that they

don't advertise, if at the

end of the day when you're really

tired, you could use some white freebies[sp?].

Same thing with the reflector,

a reflector can balance

light into the subject, now

if the subject is here, the

sunlight there you want

to hold this into the opposite direction of the sun.

bounces the light onto the subject.

You could use this indoors too

to fill in some of the shadows.

Traditionally they come with a

silver side, a gold side

and in different sizes and

of course have some fun playing Frisbee.

Back here I have some

of my specialty lenses, if

I'm doing close up photograph

like when I was doing the close up

photography for my book flying

flowers, hey Jason how

is that for a blat-en plug for one of my books.

Ooh he is laughing he

likes this one I have

a 100mm macro lens, and a 50mm macro lens.

With the 100mm macro lenses

does, it lets me shoot

at a greater subject to camera

distance, but for most

of the pictures in that book by

the way, I use the 50mm macro lenses

are less expensive, then

long longer macro lenses going

to put this over here, when

I'm using a macro lense, what

I do is is a ring light.

And what happens with the

ring light, is the ring

light fits over the

lens and this fits in the hot shoe.

So what's going on here is

that, when you fire

the shutter, these lights of

rings, lights of rings, rings of light.

Who knows these two

flash tubes, which is what

they're technically called fire so

you can get beautiful shadowless lighting.

Also you can turn

off one of the tubes, so

you can get side lighting or top laden.

If you're into micro photography

you definitely want to use one

of these, and my list

lenses, list couple of the

things I want to show you,

I have a 40

mm full frame fish-eye and

I have a 50 mm fish-eye.

When you use a 50

mm fish-eye lens, on a full

frame image sensor camera and

tilt it down, you're going

to get that curvature of the horizon line.

I used that in Antarctica, you'll

see the shot in one of my presentations here on Kelby.

On Kelby training.

What the 40mm lens is,

this is called a rectilinear lens.

As you can see it's a little bigger, it's a little more expensive.

What this lens do is they

let you work in really

tight areas, but what

the 14mm lens does, it doesn't give you that distortion.

Well listen, I'm going to pack up.

I think I showed just about everything?

Yap that's it.

I'll catch it at the location.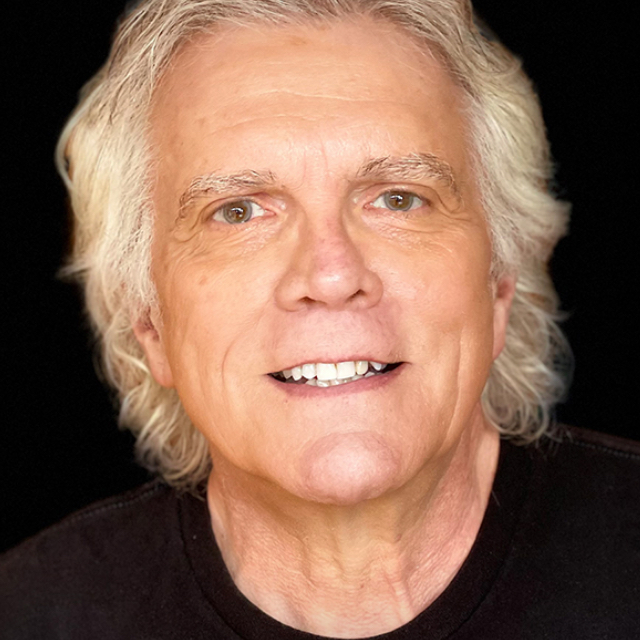 Rick Sammon
Canon Explorer of Light and award-winning photographer Rick Sammon loves his day job. A tireless, prolific and inspirational image-maker, Rick, called by some "The Godfather of Photography," is one of the most active photographers on the planet – dividing his time between creating images, giving seminars, developing on-line classes for KelbyOne, leading photo workshops, and making personal appearances. Rick's enthusiasm for digital imaging is contagious. He is a man on a mission – a mission to make digital photography fun, creative, exciting and rewarding for others. Rick's latest (and 36th) book is Creative Visualization for Photographers. With nearly 40 years of experience, this self-taught photographer has many accomplishments – and many more anticipated for the road ahead. As Rick suggests, "When you are through changing, you are through." See www.ricksammon.com for more information. Rick can be contacted at mailto:ricksammon@me.com