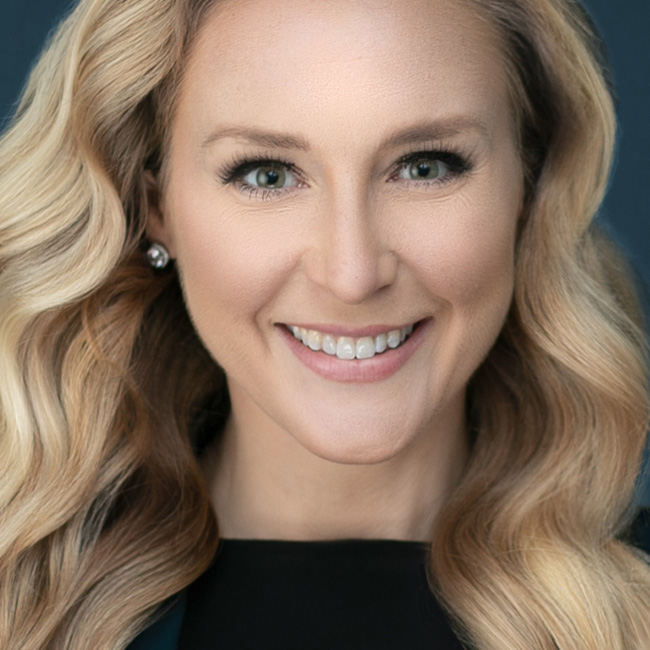 Electrifying Eyes - Retouching Eyes in Photoshop
Lesson 5: Whitening Eyes
Published: May 2017
with Kristina Sherk
Duration: 1 hour 23 minutes
About Course
Join Kristina Sherk from Shark Pixel for an entire class dedicated to teaching you the best methods for retouching eyes using Photoshop. The eyes are the windows to the soul, and the first things viewers connect with when looking at your photographs. Correctly retouching eyes, without going overboard, is one of the most crucial aspects of portrait retouching, and can make or break a photo. In this class you'll learn all aspects of eye retouching, including under the eyes, opening the eyes, whitening, adding lashes, exaggerating color, improving catchlights, and more. By the end of the class you'll have a new bundle of tools, tips, and techniques for improving your retouching skills, as well as a free set of brushes you can download and use.

DISCUSS

Have a question or comment about this course? Join the conversation today!

Discuss this Course

No materials available for this course

Okay guys, while this may not be the sexiest subject in this class, it is one of the most important.

It's all about eye whites.

Every single image that you take, you're going to have to need to clean up the eye whites, chances are, okay?

I know not 100% are going to actually have to have the eye whites cleared up,

but for the most part, it's a general part of retouching eyes.

So, I need to teach it to you in this class.

All right?

Before we get started, let's just talk about a little bit of the background information.

If you want to get really technical and you love nerdy, sciency stuff.

The eye whites are actually called the sclara, S-C-L-A-R-A.

That's what they are, that's their anatomic term?

[LAUGH] Somebody's gonna have to correct me on that one later,

but what my point is, is that when you're a baby, your sclara or

your eye whites actually start with a blueish tinge.

And then as we age, they go from super, super blue to actually very, very yellow in color.

So think about that when you're trying to create the illusion of youth on anybody that you're trying to retouch, right?

This may be an opportunity for you to say well, instead of over whitening the eye whites,

which is a big no-no in my book Which I never like doing.

Maybe actually just changing the color from less yellow to

a little bit more blue is going to give the illusion of a really nice youthful eye white,

but you won't be brightening them to the point when they look neon and radioactive eye whites.

Because that is one of the first telltale signs of over retouching and

bad retouching is eye whites that are super, super bright.

So in this lesson, I'm actually not going to brighten the eye whites at all.

All I'm going to do is fix the color and get rid of the veins, and soften the eye whites just a little bit.

And those are gonna be the three things we do, but we're not gonna be brightening the eye whites in this section, so we'll get started.

So here is the eye white that were going be trying to fix today.

Now you can see that there's definitely a lot going on that we need to fix, all right?

There's a lot of issues with the red color coming through, and

there are also some veins, and then just in general there are just a lot of issues.

So the first thing that I wanna do is actually soften the entire area of the eye white.

And I'm sure a bunch of you are probably familiar with using

the high pass filter to sharpen specific areas in your image.

Well, I'm gonna use this in kind of a backwards way to actually soften some areas of the image, ie the eye whites.

So the first thing I wanna do is, I wanna take my retouched layer and

I wanna hit command or control plus J to duplicate this layer.

And we're going to name this EYE WHITE SOFTEN.

Soften.

The next thing we're going to do is come up to our filter menu at the top of our Photoshop.

Choose other, and choose high pass.

Now, I'm never an instructor that wants to tell you a specific radius for

an image, because I know that you could be working on an image that's 500 megs or 50 megs.

Or 500 pixels on the long side or 5,000 pixels on the long side.

So what I mean by that is that not every radius is going to work perfectly for every single image that you're working on.

So other than telling you the radius, I'm gonna tell you what to look for in the image so

that you can find your own radius that works best for your image that you're currently working on.

So, the radius that I'm looking for is the radius that does the best job of

pulling out an accentuating detail of the veins in the eye whites.

I think somewhere around nine is going to be best.

Let's go ahead and press OK.

Which is going to turn this Layer into a high pass effect.

The next thing we wanna do is we want to desaturate this layer from having any color in it whatsoever.

So with our eye white softened layer selected and highlighted,

we're going to hit Command or Ctrl + U on our keyboard and

drag the saturation all the way down to -100 and press OK.

Our next step is going to be to change the blend mode from normal to soft light.

Which is where most of you are going to stop,

when dealing with the high pass and using it to sharpen specific areas.

But, like I said, I don't wanna sharpen specific areas, I wanna soften specific areas.

So what's the opposite of sharpening?

Softening.

So we're going to take our eye white softened layer and

just simply hit Command or Ctrl + I to invert that layer.

Immediately, you can see that the eye veins are softened, okay.

So that's the first step of what I wanna do.

Our second step is going to be dealing with and mitigating this color contamination down here.

One of my absolute favourite tools in Photoshop is going to be your selective color adjustment layer.

So we'll go ahead and click the selective color adjustment layer.

And then you have the option of dividing your image by colors,

by whatever color is in your shot.

But here's a little bit of a tricky situation.

If we look at our eye white, and we think about the colors that make up our eye white,

we have a whitish color, we have a more cyan-y greenish color over here,

we have a magenta color over here, we have a little bit

of yellow over here [LAUGH] and we have some red in the veins as well.

So, we're going to probably have to modify quite a few of these drop downs, because there are quite a few colors in this eye white.

But let's go ahead and start with the reds.

Let's pull almost all of the magenta out of the reds of our image.

And, of course, I don't want you to pay attention to the iris.

I don't want you to pay attention down here.

We are simply looking at this area right here and trying to get these colors As close to white as possible.

So we've pulled our magenta down, and let's also pull some yellow out of there as well cuz I'm starting to see some yellow contamination too.

Now let's go ahead and switch over to our yellows.

And see if we can pull any yellow out of this specific area right here.

It may not work, but you never know.

This is a tool that does require a little bit of a learning curve, but

what I like to tell people is to go to a certain color, and

then to just pull immediately all the way up to 100, or pull immediately down all the way to 100.

And that's gonna show you which areas are registered in Photoshop as magenta, okay?

So you can see that there is quite a large area of our eye white That's Photoshop is considering a magenta color.

So what we wanna do is actually pull the magenta out of that area, and

allow it to keep the other two colors that it has.

So just to see how far we have come, let's click on this on and off of that selective color and

you can see how we are very meticulously and

with a fine tooth comb, actually getting rid of color contamination from the eye whites.

The last color that I just wanna change is the cyans,

because I think that there's an area up here that Photoshop may be thinking is cyan.

Let's go ahead and pull out a little bit of that cyan and pull out some of the magenta, and the yellow from that eye white.

I know that you've seen a color change over the entire image, but

the nice thing is that we are going to hide both of these layers behind a black mask.

So we will only see this effect on the eye whites themselves.

So that looks pretty good.

Just for book keeping sake, let's double-click the name of

this selective color adjustment layer and call this EYE WHITE COLOR.

And then just as we did in our previous lesson, we're going to select the eye white

color adjustment layer and the eye white soften high pass layer.

And then we are going to put both of these in a group which will be named eye whites.

Our next step is going to be adding a black mask to our eye whites group.

To do that, hold down your option or alt key, while clicking on the add layer mask button.

And then immediately, everything's going to be hidden behind a black mask.

And now we can paint in this effect using our brush tool, B for brush tool.

And then increasing the opacity to something like 60%.

And start to paint in with our brush tool all of the changes that we just made over this eye white.

So there we go guys, before, after, before, after.

It's not 100% of the way there, but

it's definitely getting us a lot closer to what I'd like to see as our final.

The last thing that we're going to do is just clean up a few of those veins that didn't necessarily get completely eliminated in our last two steps.

So within our eye whites layer group right here, we want to create

a empty layer by hitting the new layer icon,

and then let's name this layer VEINS.

I know, all these stuff is just so gross.

The next thing I wanna do is use the clone stamp tool at a very low opacity and

a very low flow, and actually sample somewhere very close to each one of these veins,

and come in here, and just help them out just a little bit.

Maybe I need a higher opacity and a higher flow.

To just decrease the visibility of a few of these veins that are just

encroaching A little bit too much into, The eye.

Now we do wanna keep a natural and realistic look, so I wouldn't recommend

getting rid of every single vein, From this image.

I'm just trying to simply soften a little bit of them.

Okay, guys, that looks pretty good.

Let's go ahead and zoom out and let's see our before and our after.

Definitely looks nice, it did take a little bit of time.

But this is something that we really want to keep realistic especially when you're working on an image like this which is one of my macro beauty shots.

This is something that I really wanna the time and actually do it right and

take pride in this image because the eye white is actually very large in this specific image.

I'm not saying that all of your images, you're going to have to take this much time to clean up the eye whites.

But it's good to have the skill so that you can learn to do it when you do need to do it in the future.

So we'll move on to our next lesson.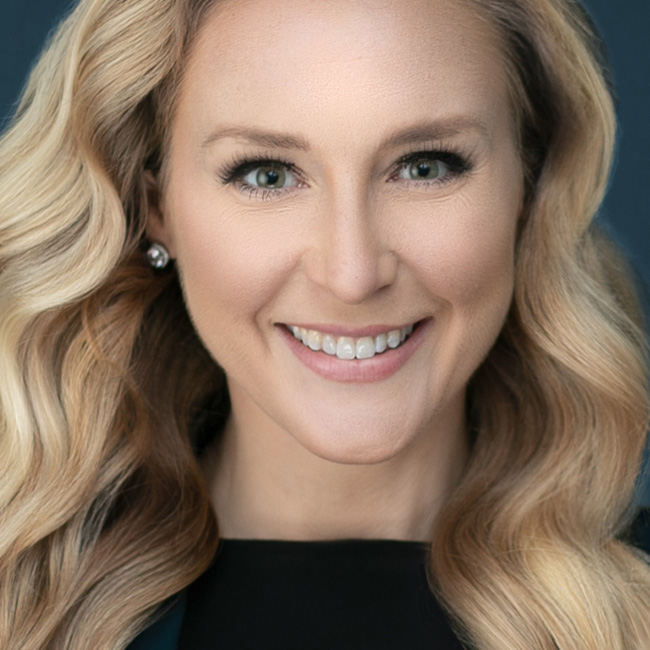 Kristina Sherk
For the past 10 years, Kristina Sherk has been a high-end photo retoucher based out of Washington, D.C. and is called the "picture whisperer" by some. She specializes in realistic retouching. She's a contributing educational author for publications like Shutter Magazine, Photoshop User Magazine and Lightroom Magazine. She is also the author behind Photoshop Cafe's Fashion Retouching DVD. Her more reputable corporate clients include National Public Radio, Time Inc., XM Satellite Radio, Cotton Inc. and most recently, Hasselblad.