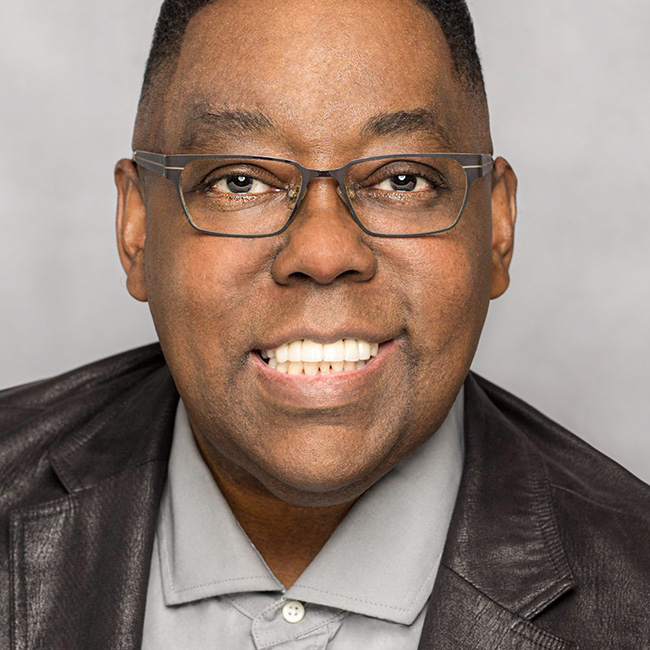 Make Money While You Sleep By Selling Your Images on Adobe Stock
Lesson 6: What Makes a Good Stock Photo?
Published: March 2017
with Terry White
Duration: 1 hour 56 minutes
About Course
Learn how to get started licensing your work through Adobe Stock! Join Terry White as he breaks down what stock photography is all about and how to contribute your work directly to Adobe Stock so that you can make money while you sleep. Terry takes you through all of the steps required to become an Adobe Stock contributor, as well as an in-depth look at what makes a good stock photo. You'll learn the ins and outs of keywording, preparing your photos for submission, how to get model and property releases, and even how to submit vectors and video. Terry wraps up the class with a review of the most common questions he gets on stock photography, and you'll leave feeling ready to start uploading your first submission.

DISCUSS

Have a question or comment about this course? Join the conversation today!

Discuss this Course

No materials available for this course

All right, before we get started actually uploading content, it might help you,

especially being new to Stock, to know what makes a good Stock photo.

And let me give you the usual scenario.

People will watch a class like this, watch this class, and they'll start thinking immediately,

hey, I've got a bunch of files on my hard drive already that aren't making me anything.

Why not start uploading that content?

And that's what we all do, there's nothing wrong with that.

Absolutely, upload your existing photos if they're good.

Don't upload the ones that aren't good, obviously.

But if you've got good photos already, by all means upload them.

But at a certain point, you're gonna run our of existing good photos that you already have.

And at some point, you're gonna have to start shooting new content.

And if you go out, even if you're on existing shoots, and

you're shooting the existing subject that you're doing for yourself, or

that you're being paid to do, around you, is probably some good content for Stock.

And that's what we're here to talk about in this segment, is what makes a good Stock photo.

So for example, this is by the way,

I did a search on Adobe Stock internally, and

I found the top best selling images for the last month.

And I'm gonna bring up a few of them, if not all of them, to show you and talk about some reasons why they make a good Stock photo.

This is one of them.

Why does this make a good Stock photo?

Let me get past this right away.

Yes it's got good light, yes it's nice and sharp, yes it's got a good exposure and good composition.

Those are the bare minimum that anyone would expect.

So get over the bare minimum.

Get past the the, what camera settings, what lighting, what all that.

That's what we expect.

Everyone expects that.

So what you have to do is go beyond what's expected.

And that means finding good content that would make a good Stock photo.

Not what your camera settings are on, not what the lighting was like, not what lighting you use, no one cares.

No one's asking this person, hey what camera settings did you use to make this?

Other photographers might ask that, but the person buying it isn't.

What makes this a good Stock photo, is because it has multiple uses.

Someone might use this image to represent spring.

Someone might use this image to represent growth.

Someone might use this image to represent budding, like they're just coming up in the world.

When this image doesn't have a specific meaning and it can be interpreted several ways,

then you're onto something for good Stock photos.

Because if you limit it to just so many uses, that's what you're gonna get in return.

Only so many people are gonna download it, cuz it can only be used for so many things.

When you've got a general purpose image like this, that's again, a great image, a great shot.

Nice and crisp, and clear, and all those technical things we expect.

Then you've got a winner.

And that's probably why this is one of the best selling images over the last month.

Now, let me look at another one.

This is one of my favorites, actually.

I think this is the number one best selling image in the last month.

Why is this making a good stock photo?

Number one, cuz you just look at that, and you feel happy.

You just, wow, they're having a great spring summer moment.

It can be used to show off a lot of things.

Family, seasons, joy, children,

playfulness, happiness.

All of the emotions that come to mind when you look at this photo would probably make this, or tell you why this is a good Stock photo.

Now I will tell you right off the bat, for me personally,

the images that I upload to Stock, I upload landscapes, travel photos,

lifestyle photos, photos of portraits, people, so forth and so on.

My images with people sell more by leaps and bounds, than my images without people.

Now that doesn't mean you can't be successful selling images without people.

It just means for me, from based on my experience, my images with people absolutely sell more.

Okay, but that doesn't mean for example, that's one of the best selling images of the month,

because it's got a lot of copy space.

It's a background image.

People can put whatever they want on that image and use it over and over again.

It doesn't have a specific purpose.

It's a nice background.

That's a wood background.

How many times have you walked past a nice wood floor, or walked on a nice wood floor, or

a nice wood wall or paneling, that is making that person money?

Now of course, as of the taping of this class, it was right around St. Patrick's Day.

So no surprise, that this background image of the clovers would not make a good image around St. Patrick's Day.

Same thing for this one.

This is obviously, I'm gonna guess, a composite.

So, this is a person that started thinking about seasons,

and started compositing their designs together for each season.

So you have to also project out.

Think about what's coming up.

As of right now, we just passed Easter.

I'm sorry, we just passed St. Patrick's Day, so we're now looking forward to Easter,

Mother's Day, summer, graduation, Father's Day, and Fourth of July,

if you even want to project out a little bit further, Independence Day.

Those are all the US holidays that are coming up.

So, if I were a good Stock contributor, what I might start thinking about is,

what images do I have, or can I make, or can I put together, that would sell in the upcoming seasons?

Don't wait.

Submit them now.

Because advertisers that are putting together their campaigns, are starting to rough out that stuff right now.

They're not waiting until the 3rd of July to make something for Independence Day.

They're making that content in May and June.

So, if you know that something's coming up, and maybe you're watching this later in the year and

Christmas is coming up, Thanksgiving's coming up, Halloween's coming up.

Whatever holidays are coming up, start making that content right off the bat.

Now, like I said, of course images that cause emotions,

like this could be used for a spa, it could be used for a massage, it could be used for healing,

it could be used for all kinds of things, great image.

But doesn't mean you can't have just a regular, nice portrait.

Portraits sell too, and I sell lots of my portraits in addition.

Images that are in some cases, multicultural.

Those images will sell as well.

And I find that my multicultural images, my images with different races, will sell usually a lot

higher than a single image of a single person, of a single race.

All right, here's a great image that didn't require a model release.

Because all you see are hands.

So A, the person that shot this, kudos, cuz they don't need a model release for it.

And B, this can convey a lot of things.

Technology, workplace, meetings, sales, cuz there's some sales charts in there.

Notice how they have a paper that just says business, but has no specific brand of paper.

An even here, even though I know that's probably an iMac, there's no guarantee that that's an iMac.

There's no guarantee that these are specific products by specific manufacturers,

so therefore I'm not worried about intellectual property.

All the phones are off, meaning there's nothing on the displays, so there's nothing copyrighted on the content itself.

All the pages are blank.

Therefore, you could put your own messages in.

So that image has a lot of uses for people that would be looking for

this kind of image to just use as is, or put their own messages on it.

And of course, we're coming up on the summer seasonal travel season stuff,

so of course I wouldn't expect this image not to sell.

And again, spring.

And what makes this a great stock image?

Not only does it convey spring, but it has the number one most requested thing in an image, and that is copy space.

Someone can download this image, not have to do anything to it, and

just put their text on, or just put their message on.

They don't need to cut out anything, they don't need to do anything extra, they don't need to combine it with more space.

It's got plenty of copy space.

So keep that in mind when you're making your Stock photos.

Think about copy space, like this.

There's lots of copy space above this grass that people can just use the image as is.

Also notice the interesting cropping of this image.

This image would probably make a great Facebook banner, Twitter banner, YouTube page or header.

So, even the perspectives of the image today, that people are thinking social media.

This would make a nice wide image for social media that doesn't need any reworking.

All you have to do is put the content on top.

So, those are some examples of what make good Stock content,

good Stock images that you can get some ideas of not only what you can start going to shoot now,

or what you might already have, and just to give you some ideas of what are selling.

Because every image that I've opened up just now in this segment, are in the top

most sold images for the month that this class is being recorded.

So every single one of these images is a winner for the reasons that I outlined.

Great image, doesn't need a model release.

We can't see his face.

Stock, summer, I could put my message in here.

Golf, I can use this as a summer vacation, summer travel, golfing event.

Sporting event, where maybe I'm doing multiple sport images and I need one for golf.

Lots of uses for this image.

And of course just one, just trees.

Now how hard was that to capture?

Not hard at all.

But it's one of the best selling images for this month.

So, those are some of the things that go into making good Stock content.

Hope I got your wheels spinning.

Let's take a look at the next segment.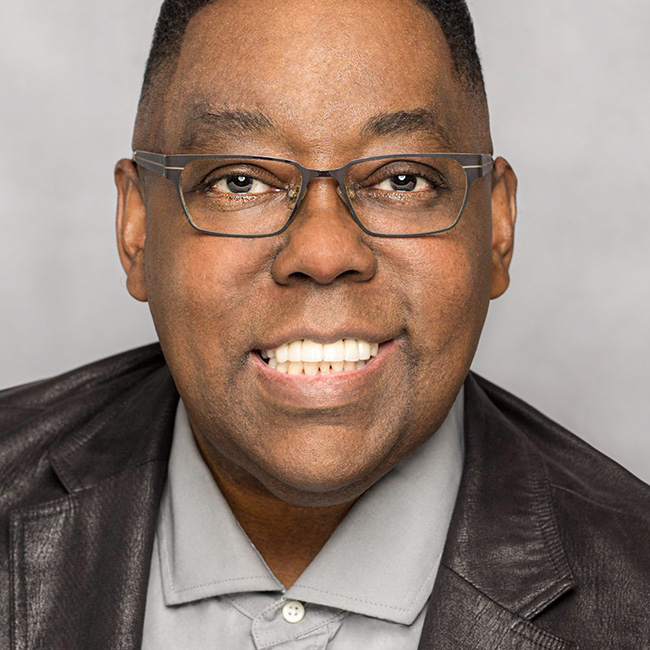 Terry White
Terry is the author of Secrets of Adobe Bridge from Adobe Press and co-author of InDesign CS/CS2 Killer Tips, from New Riders. Terry is Worldwide Creative Suite Design Evangelist for Adobe Systems, Inc., and has been with Adobe for over a decade, where he leads the charge in evangelizing and showing Adobe's Creative Suite products to users around the world. Terry is both an Adobe Certified Expert and Creative Suite Master. He has been active in the industry for over 20 years and is the founder and President of MacGroup-Detroit, Michigan's largest Macintosh users' group, and is a columnist for Layers magazine. Terry is the host of the top-ranked Adobe Creative Suite Video Podcast and author of the world renown Best App Site (your source for iPhone, iPad, and iPod touch app news and reviews; www.bestappsite.com), Terry White's Tech Blog (http://terrywhite.com/techblog), and is a key presenter at major industry shows around the world.