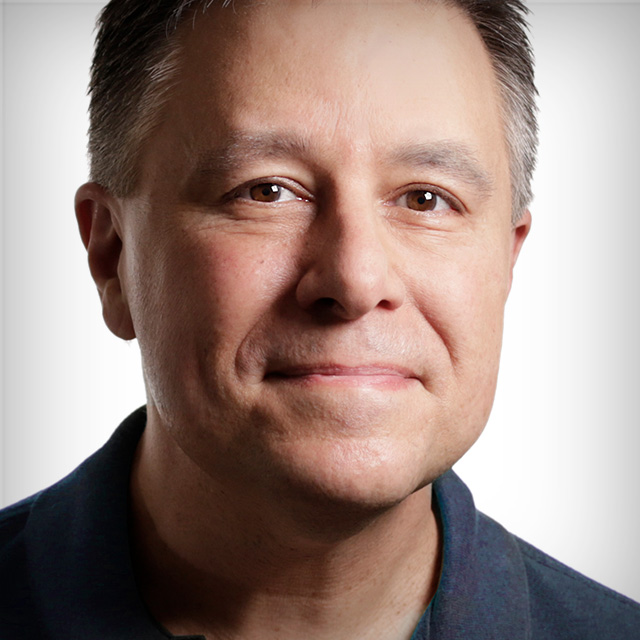 Camera Focus Techniques: The Key To Super Sharp Photos
Lesson 5: Viewfinder vs. LCD Focusing
Published: March 2017
with Larry Becker
Duration: 1 hour 8 minutes
About Course
Learn all about focusing with Larry Becker! You'll hit the ground running in this class, as Larry starts off with some basic concepts and terminology before digging deeper into everything related to focus techniques, tips, and best practices. Beginners and experienced users alike can benefit from learning how to take advantage what your camera (regardless of manufacturer) has to offer to help you get super sharp photos in all kinds of situations and subject matter. You'll learn how to set the diopter for your vision, how to control depth of field, the differences in focusing when using the viewfinder versus live view, the benefits of back button focusing, and so much more!

DISCUSS

Have a question or comment about this course? Join the conversation today!

Discuss this Course

No materials available for this course

With DSLR cameras, when you're looking through the viewfinder, you're looking through the lens.

But that's with the help of a 45 degree angle mirror, up here in the viewfinder.

And then another 45 degree angle mirror that's straight behind the lens, in front of the image sensor.

So when you press the shutter button all the way down, that lower mirror flips up out of the way.

So that light coming into the lens can go straight through to the image sensor.

And with that mirror flipped up, you can't see through the viewfinder any longer.

And you have a momentary black out of what you see.

Then, if you turn on live view, then on a Cannon or Nikon, it flips that mirror up.

And you can see what the image sensor is seeing all the time, but it's on the rear LCD.

Sony and those modern little, flat biting cameras that people call mirrorless cameras don't have that setup.

Sony's, and other mirrorless cameras, are kind of like, always using some sort of live view all the time.

Even when you look through the viewfinder.

Those are an electronic viewfinder.

They are showing you what's coming through the lens, but digitally.

There's a little tiny LCD up in that top part.

So going back to yet another broad generalization, historically,

live view focusing has been slower and less accurate than focusing systems with an optical viewfinder.

That's not really true these days.

But what is still mostly true is that Canon and

Nikons have fewer available autofocus points during live view focusing.

And somewhat different focusing options available.

This isn't really the case with Sony, since they don't even have optical viewfinders at all.

Sony electronic viewfinder focusing is pretty much like Sony rear LCD viewfinder focusing.

With cameras that have a mirror that does flip up, there's a reason that you might want to use live view focusing, and that's sharpness.

When you're trying to get a tack-sharp shot, there are a handful of things that you can do to make that happen.

You can put your camera on a tripod to minimize movement.

And then, if you want to minimize just that slight vibration that

happens when the mirror pops up inside your camera body,

you can use a mode some cameras have called mirror up.

That's when you press the shutter button once, and the mirror goes up.

Then when you press it for the second time, that's when it takes the shot, and so that vibration dies down.

Of course, touching the camera to press the shutter button could reintroduce a little bit of vibration.

So you're probably gonna use a remote shutter cable or even a wireless trigger for that setup.

But mirror up was the way to go until recently, because it used the focus system of the regular optical viewfinder.

But mirror up shooting mode doesn't have a preview on the LCD.

And shooting with live view and the better focusing systems that live view has these days on so

many cameras, that gives you the bonus of that preview on the rear LCD.

And there's not really much of a sacrifice in focus speed or accuracy.

One of my favorite things manufacturers have started doing with cameras these days is,

cameras that have an LCD touchscreen allow you to touch focus.

Some even have touch shutter.

Which, when you touch, it focuses and it takes the shot with just that single touch.

So those are some of the great things about live view.

But there's more, for example, most cameras will let you digitally zoom in and check your focus before you snap your picture.

That's a huge advantage over traditional viewfinder shooting.

And there's a technology called focus peaking with some live systems.

If you have focus peaking in your camera and you wanna focus manually using that live view LCD.

The LCD is gonna show a highlighted color in areas of high contrast which are in focus.

And in some cases, you can even pick what color you wanna use for the focus peaking indicator.

So you just dial in the focus until that area of focus is in sharp focus and

highlighted by that focus peaking digital color.

One last thing about live view focusing on the rear LCD, is that if you're outside and it's super bright out.

It can be really hard to preview well enough to make any kind of judgments about your image at all.

So you wanna use something like this, it's a Hoodman Hoodloupe and it blocks outside light.

And it even has a slight magnification and focus capabilities.

So it goes over the LCD like this, and just like the diopter control,

you can turn this dial just a little bit.

So, with Sony's and other mirrorless cameras, since there is no optical viewfinder and

the electronic viewfinder takes the place of the Hoodloupe.

When you look through the electronic viewfinder on a camera like a Sony, that's gonna block out all the outside light.

And with some, it's an optional add-on.

So on some cameras that have just the rear LCD and no extra viewfinder you can add it.

But if I had one of those cameras, I'd rather have an $89 Hoodloupe,

than some $300 add-on optical viewfinder.

Because this aHoodloupe is gonna work all my cameras, and any camera that I might have in the future.

And that optical viewfinder is gonna be a one trick pony.

It just works with that one model of camera.

One last thing that I wanna mention here, is that I used to be a little bit of an optical viewfinder snob.

Because in spite of the fact that some pros who had electronic view finders said they were good,

I just thought they were too high in contrast.

They just weren't good at seeing outside in bright sunshine and seeing shadow detail.

But the latest Sony's that I've tried have great electronic viewfinders.

And as long as you really press your eye into the viewfinder and

block the outside light from coming in, you can see detail in those shadows.

Then, when you get in low-light, that's where electronic viewfinders are really great.

They perform even better than optical viewfinders.

So I can see why some people are loving the newer, optical viewfinders.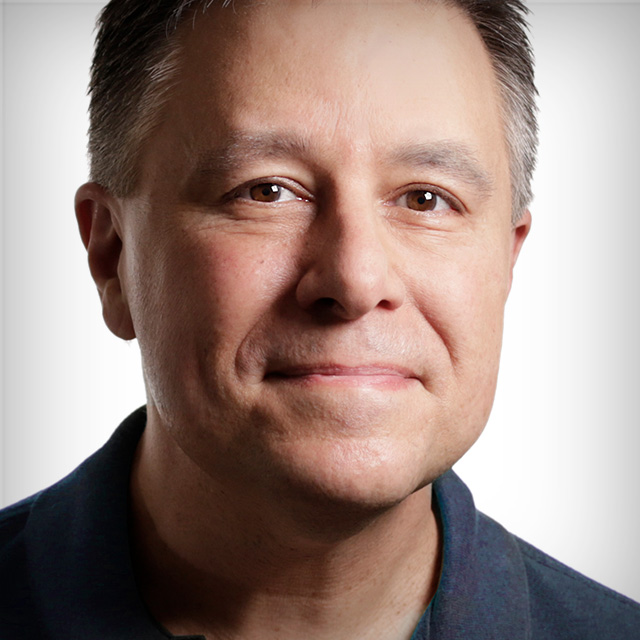 Larry Becker
For more than 25 years, Larry has been simplifying technology and helping people understand it through books, magazine articles, DVDs, online videos, and live training. Larry has been seen by millions of viewers worldwide on web TV shows like DTownTV and Photoshop User TV, but he's most widely known for his work as a trainer and gear reviewer for B&H Photo. Larry's technology training landed him on national TV with Leo LaPorte, on training DVDs in the packages with Sony PDAs, and sharing a stage with Buzz Aldren while representing Palm, Inc. at the giant tech trade shows in Las Vegas. His client list also includes Pepsi, GE, Lawrence Livermore National Labs, and the National Association of Realtors.