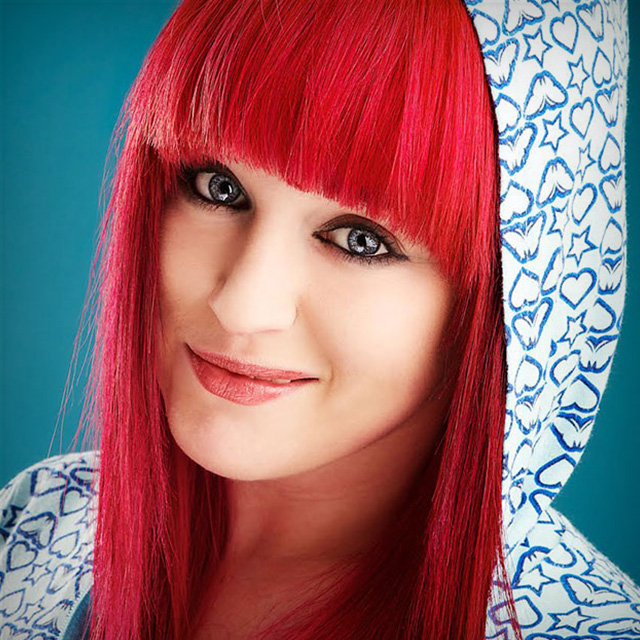 The Secrets to Capturing the Best. Dog. Photos. Ever. Taken.
Lesson 2: Toys and Treats
Published: November 2015
with Kaylee Greer
Duration: 2 hours 11 minutes
About Course
Time to let the dogs out! Join the fabulous Kaylee Greer, a private and commercial pet photographer based in Boston, as she shows you how to capture the best dog photographs you've ever taken. In this class Kaylee works with four different dogs in different locations, ranging from the local park to the local animal shelter, and shows you her tips and tricks for engaging with her subjects to bring out their unique personalities and create portraits their owners will love, or that can help a shelter dog find a forever home. The locations and lighting are not always ideal, so Kaylee teaches you how she works with whatever situation she finds herself in to locate those hidden gem spots that provide the perfect backdrop for your dog. You'll need to be prepared to get down on the ground and make silly noises, but the effort will show in the fantastic photos you can create.

DISCUSS

Have a question or comment about this course? Join the conversation today!

Discuss this Course

No materials available for this course

So before we start, I really want to show you what's inside my magic treat bag.

I bring this bag with me to every shoot and everything in here is always super and valuable to me and for getting the perfect shot.

So I would recommend that you

kind of have a look on what's going

on in here and maybe a little magic treat of your own.

At every shoot, I have all kinds of things that I need to get the dog's attention.

A lady shoe, a moustache, the more

the toy really is anything that's fuzzy

and fun and can get your

dog\s attention especially with the sound,

some dogs just absolutely love dogs and stuffed animals.

having those on hand is really great, it's something to get patch their eyes, and it's also got the great sound element to it.

We got another little buddy by himself

in there, I'll leave him with his friends

there, and then I also

always take a number of

tennis balls typically, I have different

colors, just because sometimes I

like to match a tennis ball if I can to general surroundings on the shot.

If I want to pop a color I'll keep

a fun one, if I want to keep it a little bit

more neutral and traditional I have

this one these ones are brilliant because they squeak as well.

That was really not impressive, lets try that again, there we go.

So this is great because we not only

you have a bowl but if you need a

quick moment with a sound you can

very quickly do a squeak, I'm not

doing a very good job showing you that but it's the idea.

Okay, and then we've got all kind of treats.

This is probably the single most

important thing that's in the bag because

most dogs are going to be super

food motivated every once in a

while you meet a dog that doesn't really

care about treats and then it makes your

job quite a bit harder, there are

other ways to get them to look

so don't totally flat, but do

keep in mind that treats are awesome

to have on hand, as I mentioned just

make sure you bring a treat that

a dog is going to like, that's

typically got really stinky cheese that

smell great, they may not smell

great to you but they will smell believable

to a dog, so make sure you get

a stinky one because they work really well

in motivating the dog to kind

of he drag his nose to where you kind of need his space, so that's brilliant.

So I always have to these ones particularly

are great because they will break

up really well, so if you have a

little dog that maybe can't handle a huge

bite every time, break it up,

and you can actually get six or seven treats out of this one treat so that's wonderful.

It's also really great if you're dealing with an owner that might be a little concerned that you're feeding her dog too much.

Other than that I also

have really great noise

makers and a fabulous moths about and

I think everybody should have the noise

makers in amounts with teeth but

if you don't have one you can

just bring in noise makers having like, but

then here all kinds things the most

important, I think of all of

them or maybe, actually maybe of these

are really quite incredible I got cazzle

you can sing all

kinds of songs to this cozoo it

sounds totally insane, and the dogs are like, what is going on.

So that's brilliant, and you can also

hold this in your mouth without using your hands,

so if you need both hands on the camera

you can hold this between your teeth, and

so that's brilliant and then this year

is a dark call and you

can get these on Amazon, you can

find them on Amazon and they're a great price on Amazon compared to in a store, so I'll keep that in mind.

If you don't want to do Amazon you

can get these in hunting stores in like

outdoor sport type of stores that

sort of thing, but this is great

because not only can you do the one

sound that it makes which is this

sound [xx] but you

can also use your hands if you're okay with showing with one hand, you have the ability to also

make different pictures like [xx] and if you do that, then you get really great

expressions from the dog because they're really attuned to the different pictures and the sound.

So it's a really great tour.

Very quickly in my little noise maker bag here I have a whistle, this is really great.

More varieties of kasoos, some other

different kinds of whistles here and then

I also have this really cool thing

that my dog so kindly excavated

from the deep dark depths of one of his favorite squeaky toys for me.

And so when he got it out he was super proud of himself and he gave it to me, let's make some cool noises.

So anything that you can

get, get creative, get all kinds of

wacky sounds, something I don't have

in my bag right now, but it's typically

in my back pocket as an iPhone and

that has all kind of cool sounds already

built in, you can use some of

the ringers and those will sometimes get

your dog's attention also you can

download all different kinds of apps that

has like firm animal sounds and that

sort of thing so that's a really funs tip,

get really creative with your sounds and it's really going to pay off.

Otherwise in the bag I have this is what I call my crazy dog rating couch.

And I actually wear it

all times at the because I can

have everything that I really need access to right here on my person.

So I have my tools in here.

I always have the speakers in here.

And then you have my fun pouch where I can put my whistles and my noise makers.

So it is really good to have on

you at all times and I'm telling you

the dog finds out real quick that

you are attached to 95

pounds of treat because they're like I'm going to be right next to you treat lady.

So that's great really quickly at the good bag photographer.

I wish I has good bag side notes.

That doesn't have anything with the photo.

One other thing in the same vain of treat is have peanut butter.

Be ware of peanut butter and be

careful because peanut butter has sugar

in it and does have a little bit of

salt, so just be aware when you feeding your dog with peanut butter.

You know, that you wanna keep it.

Don't totally overload them.

Give them a reasonable peanut butter.

Check with the owner make sure they are okay with that, be aware of the brands you get.

Certain brands have different ingredients in

them that might be harmful to dogs, but I

use chips and this and this stuff

is fantastic I also found

that if I get the little too gorgeous you

have this amazing little situation right

now, I have this peanut butter way

here I can hold it in my hand and

let the dog leak out of it and

that means I don't have to stick my hands

in it and feed it to the dog off

my fingers, which I used to do

and then my camera gear with covered

from head to toe in

peanut butter so this saves

a little bit of that, and then a

I always take this long, long,

leash with me, this leash is

about 30 feet long I believe

this is 30 feet and you may

not need it to be quite so

long but maybe go for 20 feet, 15,

20 feet at least, this is so

great because if you have a dog that

absolutely can not be off the

leash for any reason you can always

clip them onto something like this and then you have turns of leverage of where you can put him.

You got to get creative, sometimes you time

to treat, sometimes you're going

to have the owner hold it and stand

way far out of the frame, so

this gives you a turn of leeway, it's like a magically because having this is really great.

Also I love to photograph dogs

running and this gives to the

ability to help the dog unleash and

also fill run around and get

crazy and wacky and

so it's long enough so that

they can do that and they can still be safely tethered somewhere for something.

So keep that in mind because typically owners

won't have a leash that long with

them, and then really the

last thing, there's just two more

things, let me show you this, this is

again not really integral to the

shot, but this is really go to

the health and well being of the dog but keep in mind try to bring some water.

This is a little portable water bowl

and I always bring a couple of extra water

bottles and you know so

at any point and time if the dog

looks like it's getting a little stressed out

or a little hot, just pop this sucker and

you get some water, and then the

very last thing that comes in hugely handy

as this stick right here, you can

get this sucker at Target, I think

I picked this one up at Petsmart,

Walmart really anywhere and it's great

because it actually spins right in to

the ground and if you get

it nice and down and solid, then

you have the ability to hook the leash right

on to this thing here so this

is going to eliminate the owner being in

the background of everyone of your shots

holding the dog, this way you

can tie him to these and the owner

can actually step back behind you and

that is going to help you infinitely with

getting the dog to actually look at you since there's nothing destructing going on behind it.

So this is great, just be aware with

this as well, just be aware with this as well,

sometimes it doesn't work great for

huge dogs that are incredibly strong because they may be able to pull it out.

So just be aware but it's awesome for medium little dogs.

That one is awesome, and that's about it.

That's about all that is in the magic bag.

So one thing to keep in mind

when you are using squeaky toys to and

things that you're hoping to get

the dogs attention with, I personally

shoot with an assistant at every photoshoot

now at this point in my career,

but I certainly do not when I

first started so it is absolutely possible

to use all this stuff on your

own, I'll bet maybe a little bit

cumbersome, but I have my

assistant stand right behind, super, super

close to me like literally right

at the back of my head and I have

him squeak the back here so I have

my camera here, then I have Hemi here.

So I have the dog's eyes almost directly

on with he camera, so juts it

in mind if you do have

somebody there that's with there make them

super aware that they can be

really close to you, they almost need

to be top of you in fact a

lot of times, if I had

someone holding a tree, or if I

had somebody holding a ball or something

that's exciting for the dog I would say to them literally put this on top of my lens.

Hold it right here on top of my

lens, so keep that in mind, another

thing that's really important when

it comes to getting a dog to look at

you and it's sort of in the

same fan as all this stuff, is

that the owner is really powerful in

getting the dog's gaze right at you,

so definitely use that to your

advantage typically the dog will have

a connection with the owner they are going

to be the most interested where their

owner is they can pick their owner

from a crowd like you wouldn't

believe so they are going to be as I said on whoever the owner is going.

Let the owner say right back behind you.

You have no personal bubble.

No don't worry.

Right behind me at times, sometimes it

is unfortunate the owner is going to ask

at the side and you have the

light perfect, yeah this shot lined

up, you have everything great and then

you have your owner, a little bit this

way going, Faido, look over there

at the camera and you know, of course

inevitably unfortunately the dog is going to look at the owner who is speaking.

He doesn't speak English.

So he doesn't know really that he should look at me.

So just keep that in mind, the owner

is really powerful, have them behind you

and definitely play that out if

it's a super-owner motivated dog, use that to your advantage.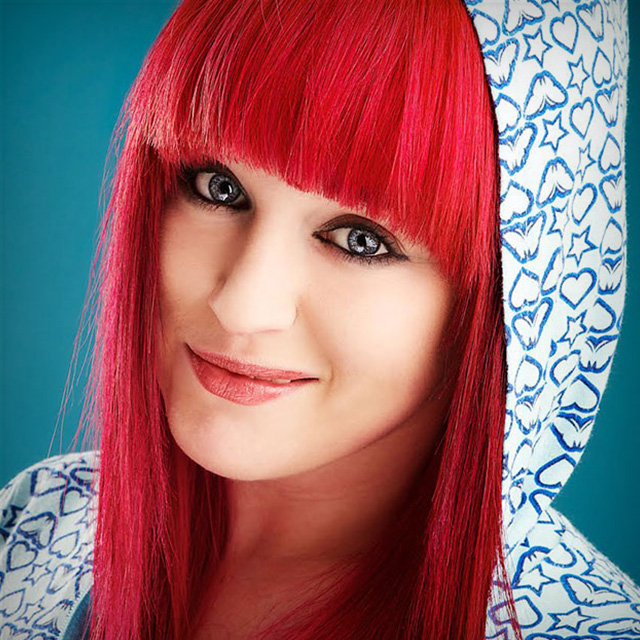 Kaylee Greer
Kaylee Greer is an internationally recognized private and commercial pet photographer. She is living out her dream through a camera lens in gorgeous Boston, Massachusetts. She's traveled the world teaching pet photography workshops and has seen her work published in many major industry editorial titles. Her images grace calendar lines, greeting cards, products, packaging and advertising campaigns throughout the commercial pet industry. Her photographic style is drawn directly from the inspiration she finds inside the soul of a dog. She is fueled by the joy, whimsy and unrelenting happiness that is so uniquely canine. Kaylee is known for her love of vibrant colors and unique process of capturing the comedy and character of dogs. Through her business, Dog Breath Photography, it is one of Kaylee's strongest passions to give a voice to the voiceless by volunteering her time to local shelters and photographing the abandoned and homeless animals who lie in wait for a second chance.