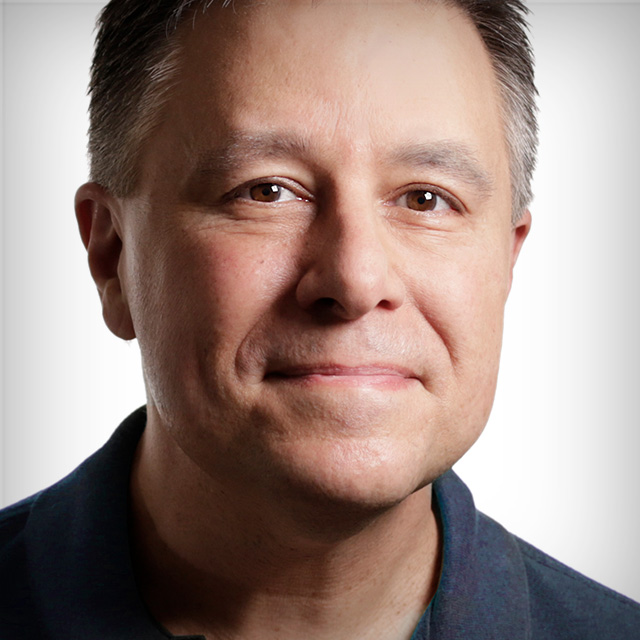 Inexpensive and DIY Photography Gear Solutions
Lesson 2: Speedlight Tips
Published: April 2016
with Larry Becker
Duration: 1 hour 3 minutes
About Course
Whether you are a professional or a hobbyist, there's no getting around the fact that photography gear can be expensive. Join our own Larry Becker as he shares all kinds of cool ways you can save money on a wide range of photographic accessories. Larry is always thinking of clever alternatives to conventional gear and do-it-yourself ways to make the things you need at a much lower cost. Sometimes we can save money just by learning from the cautionary tales told by our peers. In this class Larry has gathered up a ton of his favorite tips, tricks, and projects to help you find low cost solutions for things all photographers need and use. By the end of the class you'll be ready to head out to your local hardware store and start experimenting with your own solutions and alternatives, so that you'll have more money to spend on the important things.

DISCUSS

Have a question or comment about this course? Join the conversation today!

Discuss this Course

No materials available for this course

One of the things I carry around all the time are small flashes,

some people call them speedlights and these small flashes if you

have more than one, you start carrying extra things with you,

things

like extra batteries and the flashes themselves,

light modifiers

and things like that.

You end up wanting or needing a case.

There is a very affordable Case out there,

you'll find it a gun

shop.

It looks like this.

And there's plenty of room in here,

this thing was less than $20.

Has padding in the top,

it has padding in the bottom and it also

has a center layer of padding that I pulled out.

And so now I've Got plenty of padding and all my speed lights in

here as well as some additional gear.

One of the things I like to tell my friends about is the way that

I deal with my speed lights or small flashes with my camera.

So what I have inside here are a couple of very helpful things that

will help you with modifying the light

Light that comes out of your speed light.

So let's have a look.

Inside of your case,

I have my speed light, and you'll notice it

has velcro on it.

Now a lot of people do this because you can buy some aftermarket

modifiers and gels and things like that that you can put on the

face of your light.

But I don't wanna ruin my light by having all that adhesive on there

And I found these and I highly recommend them from LumiQuest.

There are couple of different brands of these bands that will fit

onto your speed light but the reason I like the LumiQuest,

they

have a nice rubber inside to be kind of grippy but they're also

stretchy and so that seems to hold them in there.

They're very easy to add them on to the flash but it Doesn't reduce

the resale value of your light because you don't have all that

adhesive on there because that does kinda get in the way sometimes.

So that's what I use to hold light modifiers,

aftermarket commercial

light modifiers on the front,

and they're also some things that

I make that I also put on the front.

Let me show you one more thing that's actually right inside here.

Besides the

The little foot, that came with my light SO I can set it up on a

counter or a table or what have you.

There's also this.

Now let me explain what this is.

This is report cover material.

You can buy an 8.5 by 11 sheet of this at FedEx office because they

bind reports together and you can see through it.

It's translucent and you can see through this material.

So I just cut it out with scissors to his shape.

Because this shape fits really well inside the little pouch that

I carry my speed lights in and I can put here and tuck it into

the velcro.

And so now I have a diffuser on the face of my Speedlite that cost

me $0.50.

Great way to work and it travels well.

It fits really well inside that little pouch.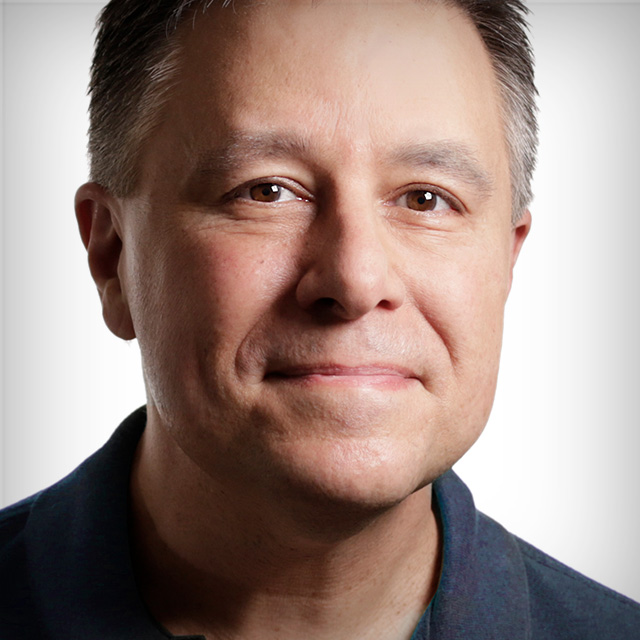 Larry Becker
For more than 25 years, Larry has been simplifying technology and helping people understand it through books, magazine articles, DVDs, online videos, and live training. Larry has been seen by millions of viewers worldwide on web TV shows like DTownTV and Photoshop User TV, but he's most widely known for his work as a trainer and gear reviewer for B&H Photo. Larry's technology training landed him on national TV with Leo LaPorte, on training DVDs in the packages with Sony PDAs, and sharing a stage with Buzz Aldren while representing Palm, Inc. at the giant tech trade shows in Las Vegas. His client list also includes Pepsi, GE, Lawrence Livermore National Labs, and the National Association of Realtors.