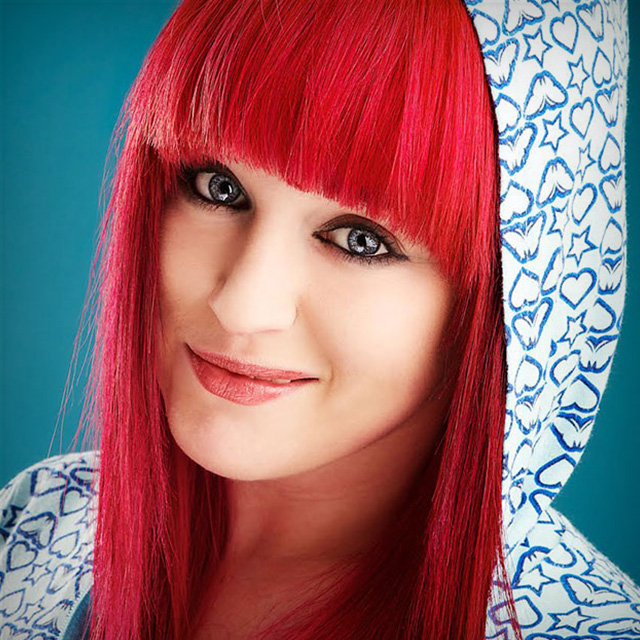 The Secrets to Capturing the Best. Dog. Photos. Ever. Taken.
Lesson 14: Post Processing: Toni
Published: November 2015
with Kaylee Greer
Duration: 2 hours 11 minutes
About Course
Time to let the dogs out! Join the fabulous Kaylee Greer, a private and commercial pet photographer based in Boston, as she shows you how to capture the best dog photographs you've ever taken. In this class Kaylee works with four different dogs in different locations, ranging from the local park to the local animal shelter, and shows you her tips and tricks for engaging with her subjects to bring out their unique personalities and create portraits their owners will love, or that can help a shelter dog find a forever home. The locations and lighting are not always ideal, so Kaylee teaches you how she works with whatever situation she finds herself in to locate those hidden gem spots that provide the perfect backdrop for your dog. You'll need to be prepared to get down on the ground and make silly noises, but the effort will show in the fantastic photos you can create.

DISCUSS

Have a question or comment about this course? Join the conversation today!

Discuss this Course

No materials available for this course

So here is last one that we're

going over today and this one is

a photos that we got of a gorgeousness

adoptable dog Toni at the

Human Society today and pulling

banana sandwiches will you please look

at that smile it is incredible Iove this

shot it make me so happy and I

really hope that this is really going to help her finding new home.

Hope we can get this image out there and we can push a dollar across Florida and we can find her a perfectly home.

So any how this is

file straight out of the camera

looks like this you can see as

you recall we were shooting on [xx]

tariff which is fake gas, again

there is good thing and is bad thing about

but what I do about it is

that it has this beautiful constant green color

is not kind of dark layer fading

into other shade of green you don't have get spots like you would in natural glass.

So it's kind of nice and because we have

such a shallow depth of field on

the shot you can't actually really tell

if it's not real glass is just

appears she is sitting on a really

perfect lawn somewhere which is great because

it is kind of blurred out I actually

quite like a little leaves on the

ground all around I think they

are kind just a nice for visual elements,

so  I'm  going to leave those there actually but

I'm going to do a couple of fixes to this image.

Let me start by just

very quickly processing this through Lightroom here,

I just want to fix the exposure, she

is white so I'm going to be careful

about clipping so I just going to manage my highlights here.

I'm not a huge, huge stickler for this

technical stuff but I will say  that

I always take a peek at the histogram

up here, you can read this to

make sure that you don't have any colors that are clipping like crazy.

I just especially watch my white and looks like everything is okay, we don't have any clipping.

So we are good to go here.

I'm going to add more black then is

kind of help with some contrast don't forget

I'm going sharpen the same thing

I do to every image, take them  about

here I probably once add little

bit of clarity to this look kind of

nice, I'm going to try

some contrast a little, I'm not sure if

I need it kind of nice

I don't even know if I need to

adjust the temperature too much of this

image, why is all down here in the blue?

I don't know that was weird I think it was a glitch because this image should definitely be up here somewhere that is strange.

So I'm going to just mess around with this to make sure that I don't have any crazy weird color casts.

I think that's kind of nice somewhere about there.

I'm just going to very quickly hit my backslash key.

See what I did there?

That's nice.

I'm liking a lot.

So I'm going to right click on this baby, take her right over onto Photoshop.

So once this gets into Photoshop there's

a couple of things I want to focus

on, and they should be very quick fixes,

because if you recall we were shooting in this kind of midday really dapply light.

This light was coming down through

a tree, and so it wasn't

super even, so you can kind

of see some highlights up here at the top, quick little highlights over here, and then something right here.

It's not too bad, but I just want to get rid of this very quickly.

And keep in mind this is an image for the humane society, this is an image that they're going to put up maybe on the dogs adoption profile.

They're going to use it maybe on maybe they'll hang on her cage at the shelter.

They will send out an email blast

to some of their members of

people who potential adopters and so

it's not the most, we don't

have to be ridiculously detailed answer

on this because this photo, with

or without the highlight, is probably pretty effective.

Because we're photographers and are kind of pick this stuff, let's just very quickly remove this highlight because I think a little bit destructing.

I'm just cooling in right now.

As I serve my cooling stamp tool and I'm just doing a pretty quick job at it.

I have one less kind of highlighted

spot over here that I don't love, so

I'm going to make my brush nice and big and soft and get rid of that stuff.

This is going to look a little clony up here to me so I'm just going to take a second I'm probably making it worse, sometimes I make it worse.

Going to get rid of that stuff, now it looks clonier than ever.

I think that's okay though, I think

for a shelter image that's okay, so we

just got rid of those bright highlights and I

think it brings into her a

little bit more so you don't get

distracted to look up into the top left or

anything like that we just want

to keep her eyes right on her, so I'm

going to save that, I notice that

she's got some as I mentioned

I like to remove any distractions so

that's where the highlights went and now

I just notice that she's got a little

bit of dirt around her eyes, nothing crazy but let's just clean up her eyes very quickly.

You can use the healing brush tool for this, you can use the patch tool, you can use the corn stamp.

I like to use the this stuff isn't actually

[xx] me little bit of control of exactly

what I'm doing and what I'm removing here so

let me get in here this

is just the way that her hair kind of

falls around the marking on her face

but I just want to remove some of

it, so I can bring the attention right into her eyes and you don't get lost in any of your details.

yes when you use the clone stamp to what

I'm doing is I'm first I'm defining a

source point which means I'm picking the

areas that I'm going to use

to fill in width, so I'm

going to hold on the action key

that's going to give me this little

target looking situation right here, I'm

going to pick a nice clean spot

and then I'm going to take that

spot and I'm going to jug

it over what I find distracting and just

get rid of it like that, so that's

just taking that one pattern that I've

already selected and putting it right

over top of the thing that I

don't like and it takes

a little while to get used to it but once you do get used to it you can get quiet speedy with it.

So we just want to do very quickly in up around her eyes.

Looks pretty good just going to check around her mouth really quick.

Look at those taste buds on

her tough that is some sharp focus, that's brilliant and her eyes are nice and sharp.

So I like that maybe just going to fix that.

Oh excuse me I'm maybe going to fix this around here.

Looks like Miss Toni had a grand old time.

She picked up a little bit of dirt under her eye here.

I'm going to work on this very quickly just to present a clean little puppy to the world.

I'm just cloning again, so

I'm finding source point I'm just going

to grab that cleaner for, I'm not doing the worlds greatest job right now that's not super bad.

If you start to clone you know really

it starts to become tell-tale, so just

be careful with that, I think that

looks pretty good and then just very quickly to see.

We only spend maybe 60 seconds or maybe two minutes.

You can see that how quickly you

can just clean up an image from various

very fast so now we got

her nice and clean one more thing

that well it is a natural part of

her I find it just a tiny

but distracting just going to take away this little piece of black here that is in her weight.

Cool.

Alright I think she looks a lot cleaner like a pretty princess ready to go to a new home.

So I'm going to merge that, I'm going to save that.

I'm going to very quickly adjust her eyes, just liked I show you on Gator.

So, Excuse me, I'm at the wrong thing.

I get excited sometimes.

I'm going to grab the curves, I'm going to brighten this suckers way up here.

Paying attention to the top part of the curve.

and then I'm going to paint this

back into her eye so

let's bring out that beautiful color

in her iris and let's just get

in here and grab some of these highlights

from the sky and make those a little bit brighter perfect.

Going over to the other eye.

I'm going to do the same thing.

She's got a great reflection in this eye.

It looks like the ground is reflected, maybe some

of the astroturf and then some of

the sky I just love these catch lights that lit the trees in there.

That's beautiful.

So that.

We went from that to that.

That might be a little bit intense so always use your best judgement and turn it down if it looks crazy.

You don't want to look like things are

super wacky and that you have

like a toxic dog or anything crazy.

So very quickly the other thing I do here is I will duplicate the layer.

I'm going to add a high pass filter.

Again set at 20 like we

did the for Gator and then remember I'm

going to set this to soft light so

change the blend mode to soft light

and then I'm going to hold the option key while I click the mask.

So remember when you apply this high pass sharpening here do this to the entire eye.

When we do the curves and we make it really quite bright, you don't want to put that in the eye.

That's because the dark parts of

the eye, they add contrast and it

looks great when you have really bright parts accompanied by some dark spots.

It adds contrast and it really helps

the eyes look shiny and bright so

don't put that curve into

into the entire eye because you're then

going to be affecting the black parts

and you're going to make them look muddy and dull and grey so leave those.

But again when it comes to the

second part that we're doing this high pass

just make a nice brush about the

size of the eye and just apply apply

that right to the whole eye and then

the same thing on the other side

very quickly, and the I'm

going to show you how this

looks, again now this

is our eye's nice and not tight

like this, let's turn on and

off this little eye ball over here so we

can see the difference and that's quite

beautiful she's got this beautiful eyes

and I think we just kind of helped enhance

those a little bit so now when you're

zoomed out you'll see you have

really sparkly and beautiful eyes and then

I just want to add

a collective of color layer to this,

this is what I would do to any of

my images just go through and again

just drag the colors around start to

play with them, I don't have any set

formulas for this whatsoever, I just

tend to play and say see what

looks great and this is great to do

even if you don't want to change the

color of the image it's really great

to play the selective color just to give yourself

a bit of a reset on the colors

to see if it is actually maybe

a little too green or a little bit

too magenta, you can tell

a few jugglers around you'll start to see you know how it looking.

I think once you look at an image

for a long time you start to become

comfortable and your eyes adjust to

it and I think if you

step away and if you're able to

change the colors quit drastically just to

get a reset in your eyes you're able

to tell if you have a strong color cast on it.

But that looks pretty good, it makes the background a little bit greener, a little bit richer so I love that.

So I'm going to save that and I

think I want to add a vignette just as I did before.

This Gator, I'm just going to duplicate my layer.

I'm going to set my second layer to multiply and then we do exactly what I did before, and when we hit the mask button.

It's a white mask, which

means I'm going to use my

black brush to hide the effects from just toning here.

It looks really great when you have solid colors like this nice green.

It looks really great when you put

a little I think I

went a little too far taking it away

so I'm just adding it back around the edges

and now I can turn it

down, turn it back up and that's quiet nice.

Again you don't want to go crazy with

the veniate, I mean the bottom left actually

might be the like the tiniest that two

dark which I can get in

here and adjust if I want to but the

most part that looks pretty good

to me and I'm going to

save this, and so here is our gorgeous shelter dog.

This image is straight of the camera.

It wasn't adjusted at all, I still think it would probably do a lot of justice for her and hopefully do a lot of good.

But if we can just spend five or

10 minutes on it in Lightroom

and then in Photoshop, we can get something just even a little bit more magical.

I'm just taking some of those distractions and brightening her eyes up and really helping to make that connection with her.

Ideally I think I almost even almost

crop in on this image just a

little bit because her feet re quiet close to the bottom of the frame and there is a little bit of head room there.

So if I was to crop this

image I'll probably just take it in

up from this top left corner and kind of get just a little tiny tighter in there.

Maybe something like that but I

can see this image being a great

self for her, if this was

on her adoption profile if this was

emailed out to a potential adopters this could really have an amazing impact.

I mean you feel that you can make

a connection with this dog and,

she's got this amazing eyes and, it's she's looking right into your soul.

I love it, so I hope you enjoyed my class here at Calvieone[sp?]

I had an amazing time in

the last few days filming this class

for you and I hope that you find

as much joy as happiness and puppy

wags in it as I have if

you want to learn more about me check out my work at www.

dogbestphoto.com, or facebook.comflashdogbestphoto.

You can also find me Instagram I'm dog best photography and again I'm Kiligraer[sp?]

and I had the best time with you.

Thank you so much for watching.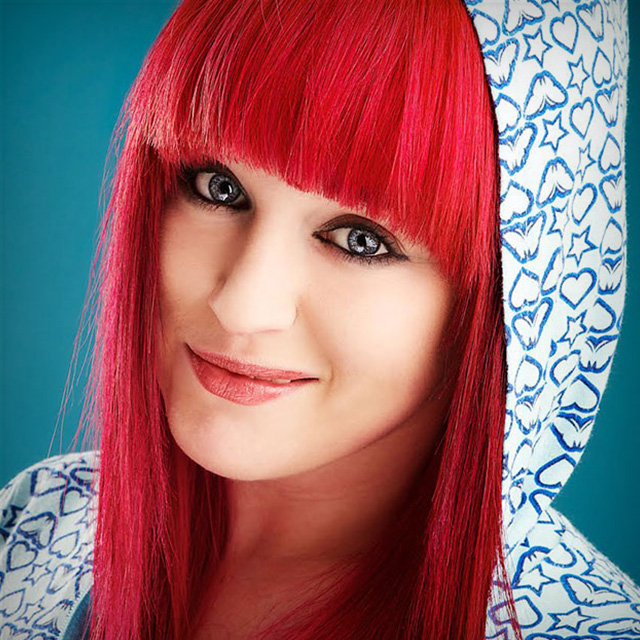 Kaylee Greer
Kaylee Greer is an internationally recognized private and commercial pet photographer. She is living out her dream through a camera lens in gorgeous Boston, Massachusetts. She's traveled the world teaching pet photography workshops and has seen her work published in many major industry editorial titles. Her images grace calendar lines, greeting cards, products, packaging and advertising campaigns throughout the commercial pet industry. Her photographic style is drawn directly from the inspiration she finds inside the soul of a dog. She is fueled by the joy, whimsy and unrelenting happiness that is so uniquely canine. Kaylee is known for her love of vibrant colors and unique process of capturing the comedy and character of dogs. Through her business, Dog Breath Photography, it is one of Kaylee's strongest passions to give a voice to the voiceless by volunteering her time to local shelters and photographing the abandoned and homeless animals who lie in wait for a second chance.