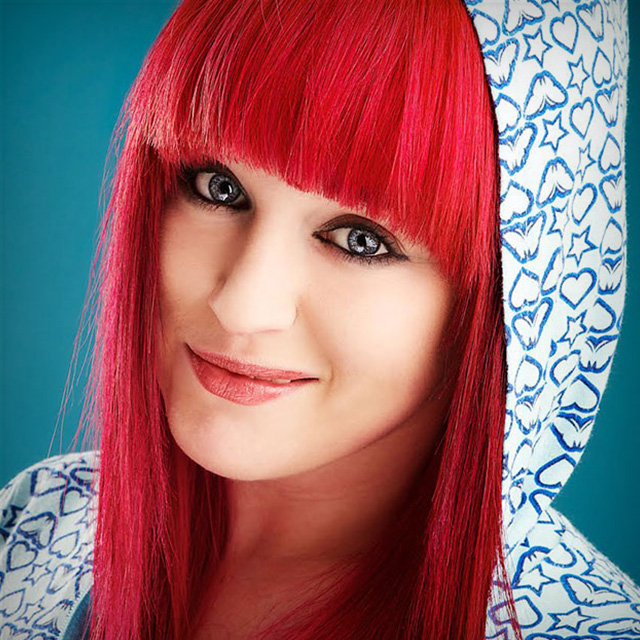 The Secrets to Capturing the Best. Dog. Photos. Ever. Taken.
Lesson 13: Post Processing: Jessa
Published: November 2015
with Kaylee Greer
Duration: 2 hours 11 minutes
About Course
Time to let the dogs out! Join the fabulous Kaylee Greer, a private and commercial pet photographer based in Boston, as she shows you how to capture the best dog photographs you've ever taken. In this class Kaylee works with four different dogs in different locations, ranging from the local park to the local animal shelter, and shows you her tips and tricks for engaging with her subjects to bring out their unique personalities and create portraits their owners will love, or that can help a shelter dog find a forever home. The locations and lighting are not always ideal, so Kaylee teaches you how she works with whatever situation she finds herself in to locate those hidden gem spots that provide the perfect backdrop for your dog. You'll need to be prepared to get down on the ground and make silly noises, but the effort will show in the fantastic photos you can create.

DISCUSS

Have a question or comment about this course? Join the conversation today!

Discuss this Course

No materials available for this course

So now we're going to take a look

at one of the photos that we captured,

of gorgeous Jessa in the beach,

and I actually picked this photo

to show here because I think

it's an amazing example of the power of raw files and raw processing.

So with this particular photo of Jessa

she looks super happy and there's wind

in her hair and I love that, that

being said its' super under

exposed in term of the exposure that's on Jessa.

It's not about exposure for the clouds that are

behind her and the sky behind her,

and the reasons that I sort

under exposed the entire image was because this

guy was so pretty and thought it

would be great to keep some detail on

that sky, so I went ahead

and under exposed it but I knew

for sure that because that was a

raw file, I have the ability

to get back some of that information later, while still maintaining the beautiful colors is in sky.

So let me take just a quick minute

to show you exactly how you can make

this work just because it's

killing me I going to straighten

this image for us very quickly, just because I want a pretty straight horizon line here.

I'm not a total stickler for absolutely straight but just straight enough, so I think that helps a little.

So now I just want to show you

very quickly if we go  into

the adjustment brush right here, I

can click on this little guy and then

I can actually change all of these different things.

So what I want to do is I want to grab the exposure and I want to pull it up.

Now you don't  see anything happening yet and

that s effects still needs to be

painted into the image so let's

me just change one more thing here,

I'm going to grab this shadows and

I'm going put them up, now because I

can't see it, I don't know exactly what

I'm doing, but I'm going reveal  it now

and we'll see what it looks like, so

basically I have if you can

see on my brush there is a

little plus sign in the center of

it which means I'm going to be adding

this effect into the image, so

I'm just going to basically I'm using

my bracket keys right now to make

that brush bigger and smaller so I'm

going to keep it pretty liberally big

right now because I'm going to sweep right

across the whole bottom part of this

photo so I can actually

leave the exposure out, now you seeing

there is actually some information in

here, it's definitely looking a

lot better than the rest, I want to

be careful and not hit too much

into the sky here with this brush,

because the sky is already a quit

a nice exposure, so I just

going to be careful now that I'm

getting towards the top here and I'm

just going to try to paint this right

into little Jessie's face, so you

see I'm getting some information back

here, I love that, I just love rough it's amazing, it's like magic.

I didn't do a good job right there because there is a little bit of a highlight in her ear.

So actually if I hold the option key I can just remove what I just did.

So you'll see a little minor sign come up at the middle of the brush there.

So I'm just going to get this kind of basically good here.

You got to be carefully to avoid like a

halo sort of effect around her head

and you can see I'm getting

right now because I'm going into this guy

a little too much it's getting a

little bit of a halo because in you'll be

able to tell it's been messed with, so

let me just hit my option

key and I'll get some minor brush

so that I can delete here and

it is a bit of a dance

sometime time trying to get that

exact but I think this

is pretty okay that is

pretty damn good But a really

kind of a nice exposure on her and

I was thinking we can see

exactly what we have drugged of the exposure and the shadows up to but I think that is pretty good.

I'm maybe going to maybe hit the

exposure a little bit more make the

tinniest bit brighter because it

looks a little bit dark right there, so

that is kind of neat so now

we kind of have a more even exposure through

out all the whole thing and the reason that I

am doing this kind of exposure lifting

Lightroom and not on Photoshop is because

again we are working on the raw file

in Lightroom, so this means it's

really playing with the original pixels in what came out of the camera.

So this was the original file, this file hasn't been changed into anything yet, it has not had any loss of quality whatsoever.

So all of that information is in there inside of the metadata, so that is why use this processing to a raw file.

So that is kind of nice

I am going to close this adjustment brush, I

am all done with all that, now I am

back to my regular, back to my basics here.

So now anything I do

keep in mind now that I am back

out of the adjustment brush anything that I do is going to affect is going the whole image here.

And I am just going to I love

the blues in the sky I think they are stunning, I wanted just extenuate them the tinniest bit more.

So I'm going to grab, I'm going

down here to color I'm going to make sure

I have blue selected and do keep in mind that yours could look a little different.

If you have HSL selected you're going

to have this view, if you have black and

white selected the whole image will go black

and white and you'll have this view so make

sure you're in color here, and I'm actually

just going to grab the saturation on the

blue and just bump it just a little bit.

All right so, this is looking pretty good I'm just doing a couple minor adjustments here, add a little of the contrast.

As I mentioned before I'm going

to do some sharpening here I'm literally going

to take it up about a quarter of the

way then I make that amount and the

radius match, again I want to say there's no real rhyme or reasons why I do it this way.

It's something I've sort of developed over

years and I always seem to like

the look of it, so find what works for you and get into a groove.

There, maybe the whole thing is the tiniest bit bright here we go that's great.

I'm going to very quickly take this sucker into Photoshop and just take out that stake.

We talked about the stake when we we're

on location and how easy it

is to remove in the final image, a

lot easier that working on removing an

entire person who might have been

back there holding the leash, so let

me just very quickly see if I

can select this baby and see

if I can a content aware

move real quick see what it

thinks about that, that's nice and

easy it's gone, and then same thing

with Alicia I'm just going to try

to select most of this,

and that's gone hopefully, getting ahead of myself.

Alright that's not the best job in the world, but we are getting the idea here.

One more, cool that

looks pretty good I think you gave her

a little bit of an extra ear, so as

before I'm just going to very quickly

grab my cone going to fix a few things that I don't love.

This is maybe a little clony over here.

Again if this was for a

client or an ad campaign

or a billboard or anything like that I

definitely be getting really close in

there spending a lot of time on it, but for the most part this is looking pretty good to me.

So, I'm going to merge that I'm

going to do my selective color very, very

quickly, because she's white there's

a chance there's a color cast on her that I can't really see until I start playing with things.

But honestly based on what

I've been doing it looks like she was actually

pretty white and clean which is

great, so let me just see what I did there.

Yes maybe was a little bit yellow just a little bit.

I think I've added some Magenta.

I'm just going to turn that down to try and neutralize things a little bit here.

You can see that to do that, and the

last thing that you can do with

the dog that has light fur, almost always

they collect things on their beards and they get treats in there and that sort of things.

So I'm just going to grab hue

saturation and it's almost always yellow that's the culprits.

So go into yellows and then just

de-saturate the Yellows, and you can

see how white she just got, now because

you don't want that in the whole

image because that takes the color out of everything else, but let me

just put a mask on that, and then

I'm going to very quickly paint that into the

parts of a face to look a little

bit yellow kind of around her eyes.

She have got like eyeball boogies and regular stuff that a dog picks up.

So we're  just going to  paint that

into her face, if you take too

much of it out she  starts to look not

real but will turn it

down, and make sure that we see that some of the yellow is gone away, so that's great.

I left a little bit of helow  around her

head of that brighter exposure that I

painted it in, and that's not always

great because that's a tell tell sign  that you've messed with the image a little bit.

So I just did a quick fix here

in Photoshop, and I was able

to kind of just fix that white that's kind of around her head that you see there.

I'm going to now save this

image, I'm going to bring it back into

lightroom and I'm just going to show you

the difference very quickly between the

original shot that we got in the camera and what we've done here.

So here is the image that we

got straight out of the camera, of Jessa on the

beach and then here is what happens

after we spend a little time editing it,

so keep in mind the incredible power

of raw when you are photographing dogs

in natural light, I was able to

take a and exposure of Gasper

 that was really quiet dark and underexposed

and then brighten that up later

and the post process portion of things

the magic of lightroom and raw processing

is really quite incredible, so this is my process for editing when photographing dogs in natural light.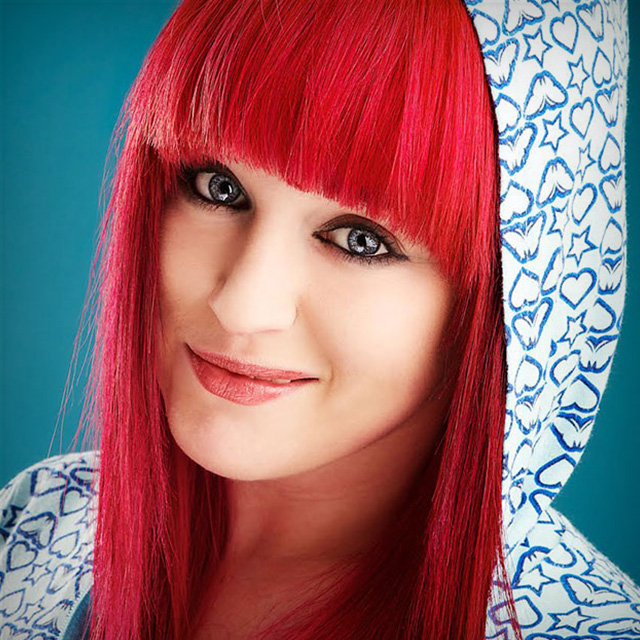 Kaylee Greer
Kaylee Greer is an internationally recognized private and commercial pet photographer. She is living out her dream through a camera lens in gorgeous Boston, Massachusetts. She's traveled the world teaching pet photography workshops and has seen her work published in many major industry editorial titles. Her images grace calendar lines, greeting cards, products, packaging and advertising campaigns throughout the commercial pet industry. Her photographic style is drawn directly from the inspiration she finds inside the soul of a dog. She is fueled by the joy, whimsy and unrelenting happiness that is so uniquely canine. Kaylee is known for her love of vibrant colors and unique process of capturing the comedy and character of dogs. Through her business, Dog Breath Photography, it is one of Kaylee's strongest passions to give a voice to the voiceless by volunteering her time to local shelters and photographing the abandoned and homeless animals who lie in wait for a second chance.