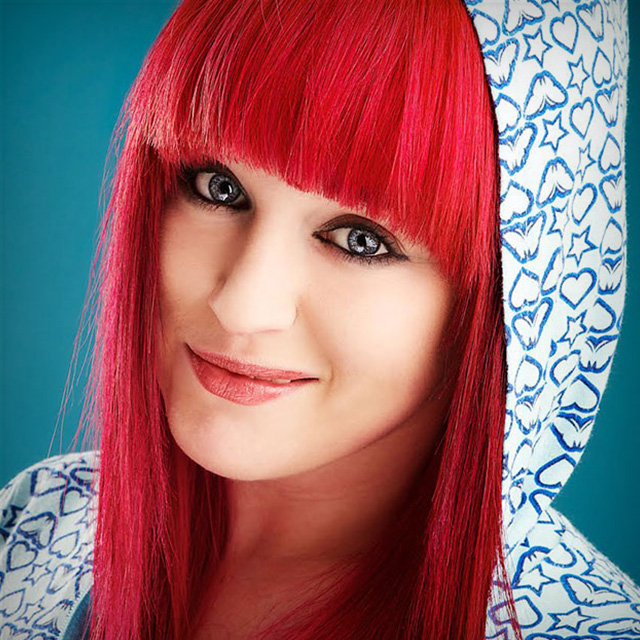 The Secrets to Capturing the Best. Dog. Photos. Ever. Taken.
Lesson 12: Post Processing: Gator
Published: November 2015
with Kaylee Greer
Duration: 2 hours 11 minutes
About Course
Time to let the dogs out! Join the fabulous Kaylee Greer, a private and commercial pet photographer based in Boston, as she shows you how to capture the best dog photographs you've ever taken. In this class Kaylee works with four different dogs in different locations, ranging from the local park to the local animal shelter, and shows you her tips and tricks for engaging with her subjects to bring out their unique personalities and create portraits their owners will love, or that can help a shelter dog find a forever home. The locations and lighting are not always ideal, so Kaylee teaches you how she works with whatever situation she finds herself in to locate those hidden gem spots that provide the perfect backdrop for your dog. You'll need to be prepared to get down on the ground and make silly noises, but the effort will show in the fantastic photos you can create.

DISCUSS

Have a question or comment about this course? Join the conversation today!

Discuss this Course

No materials available for this course

So now that we've spent these last

few magical days on location I

have some really great images from

our shoot to share with you and

I decided I'd like to edit one

image from each class, from each

different scenario that we went to to show you how a final edit would look like.

I'm going to go for other differents steps

that I will go through, we are editing

this for a client, so it's going

to be the same thing that I will

do back in my studio, on my own time.

So this year this first semester how

is going to start our work is Gator, and,

remember we vowed to have him in

this beautiful fodder forest here, and it's within gorgeous morning light.

And I'm really happy with how it came with a lovely expression in this space.

The sun is beautiful, and

everything's looking great of course there's

some stuff that we are going to want

to go ahead and fix so this

is rough eyes straight out of the

camera so we are going to

start here with Gator he is

laying and looking right at me

so beautiful, he's got his great

shinny eyes, everything appears to be

in a nice focus here has a sharp, so that's what I'm always looking for.

I'm going to zoom in really close on all my images, and I going to just make sure that the eyes are really super sharp.

If the eyes aren't sharp unfortunately, I don't like to use it typically, so that is something.

So, this looks great, and I love

the back light, so for the most

part it's pretty damn good, we got

the exposure pretty right on in

camera, so there is no too

much that we have to do to this image

but, while at the back

I feel like maybe it is a little

bit green in terms of the color

cast that's on it, so usually what

I will do is I will just take the image

into Lightroom and I'm really just going

to play with some temperature and in

team sliders here, so basically I'm

just going to start to drag this up here

I'm going to take it away from the blues a little bit towards the yellow just to trying to warm up the whole image.

We may end up a little bit clean it

away from the blues, I'm going go

down here for the tint and I'm

going to compensate a little bit because it looks like it's a little bit green.

It's kind of hard to tell before you start playing.

And you can literally take these lighters and just go, what this looks like and then what this looks like?

So, you kind of know exactly what does.

So of course it's super extreme  on

the edges, you just slightly pull this

on may be on the pink you do not want to get too crazy but may be something like that.

If I actually had my backslash, key

my keyboard you can just see

very quickly the quick difference between the

before any offer, so it's either

red or green before I had in mind

actually be a little bit  pink now but

I'm not super concerned about like tuning

my new color adjustments right now just

when overall adjusted for a nice one feeling.

I'm also going to just go

in here, and I'm just going to fine tune

 in the raw versions of this image,

I'm just going maybe lift the

exposure, just the tiniest bit, I want just

a little bit more light in front of gator here, so I'm going to pull that up.

I definitely have some super bright

parts of the image maybe up here

where you are seeing the sun coming

through there's really bright highlights, but I'm

not so concerned about those right

now I'm just going to

mess with these things right here and

then now that I have lighten these up let

me just add some black spark in because,

I see some gorgeous color right around

his eyes it almost look like his

eyeliner on so I just want

to bring now black but again I don't

want to lose that too much so I'm just

going to add a little bit of

contrast, and that's totally in

stain, and then I love to

add some clarity to my images, just a little bit.

I don't want to go over

the top a little, so I'm only going

to plus 11 on the clarity right

now but this is kind

of where I'm at right now and I

always also add sharpening in Lightroom

I always like to sharpen the

raw file as opposed to sharpening

it once you take it in to pop

Photoshop, at that point it

becomes a PSD and I just

feel like it's more true to

the original file if we can just

sharpen out the original pixels before

anything's been altered or changed too

much so let me just quickly show you what I did, I did that quickly.

I'm in the sharpening

module here and I just drag

them up probably a quarter of

the way only amount in the

radius, there's really no

major rhyme or reason why I do

it this way it's something I've developed

over the years, I tend to make

the amount in the radius and the sharpening match and I don't typically touch the others.

Now that I've got a really pretty base

portion of the image, I'm actually going

to go ahead and take this into Photoshop and that's where the real work is begin.

So when I have an image that

I first pulled into Photoshop the first

thing that I always want to do is

I just want to tackle the distractions and

I want to get rids of the stuff that really shouldn't be in the frame.

Now in this image it's pretty done

clean overall which is lucky we don't

have like a human standing in the background,

sometimes you have the owners on the

sides somewhere, so luckily this is

clean but of course for one

thing that we do have that is glaringly

obvious is the big blue leash, so

we are going to want to get rid of that

I'm just going to switch t

things around here a little bit because

I'm using a tablet to edit,

I'm using a Wacom tablet,

a super old Wacom tablet that I

got off Craig's list but it works

beautifully so I will take, so

I'm going to duplicate the layer,

command J to  duplicate the layer

that's the shortcut, and then I'm

just actually going to give

content where I try, unless removal,

it should be pretty easy because this

is kind of a nice, for the

most part it's a pretty simple background here,

but let me just hold on,

I'm seeing Lightroom in the background so

I'm just going to drag my Photoshop

window down here so we get the whole

stream, so we are

going to tackle this leash removal because that's

going to make the photo infinitely better without

this big horrible bluish so basically,

I'm just going to do illuminations height and

I'm juts going to start by I use

a my hatch tool for this there's

a couple of different ways you can do

content to ware, so I'm just going

to use my patch tool and I'm going

to start to draw around this leash I'm just

going to select it and then just do

it in little increments so I just

got a small pieces at a time and usually content aware does a little better with that in my experience.

So there they have a little selection here.

I can actually go up to edit,

and then hit fill, and then I'm going to make sure content aware is selected.

Everything else here looks great, and I'm going to say okay, and let's see what happens.

Hey not too bad.

That's not super bad, I believe it.

Let's go with it.

So let's do another portion here and see if we can get this guy done pretty quickly.

Again, I'm going to Edit > Fill.

There is a shortcut for this, it's

Shift+F5 on a Mac forgive, I don't know what it is on a PC.

That is not a great job that I just did.

So let me just go quickly through this.

So let me just grab their ass to this here.

Okay.

He's doing pretty good for the most part.

He's got one weird thing going on on that one tree up there, but so far, not too bad.

If you can see, if you look really hard, you can see below the selection I'm making there's a little mosquito.

He made it into the shot, he made his mosquito debut.

But I'm going to remove him, poor little sucker.

Cool, we're getting there.

That one I didn't do

like super amazing because it definitely

took Gator's  whiskers and put them

into the shot there, but that's okay.

No worries.

basically right, I'm going to go

from there, go, now that

they have done the basic leash removal here with just a patch tool and content aware.

I'm just going to go in and clean the little bits of it that I don't think turned out totally perfectly.

No big deal but content aware has

put some of Gators whiskers down here and

which we do not need more of those agile

mosquito he has gone away and

I'm just going to get in here in

this low part of Gators' fur hair

where the fun is coming through and make

sure that looks nice and clean then I'm

going to go back up here

to this tree because content where I

removed a tree, so let's

just put that tree back, I'm just going

to sample that part of the tree up here, and I'm going to drag it down.

I made the tree less

straight than it was in reality, but I

think it is probably believable, and I think

the nice thing about editing in a

Photoshop as well as is you really

have to do enough to trick the

viewers eye someone who is

going to look at this

image for the first time who did not

know that Gater was on the leash is

not necessarily going to zoom into

400 prcent and look at every

pixel and go oh my gosh

this pixel is wrong this pixel is

off so keep that in mind try

to do a really great job but dont

hold access over those tiny, tiny details that show up when you're zoomed in so ridiculously close.

Now of course this was for a

non campaign over pretty major commercial

client or billboard you going to

want to take extra care, extra precaution to

make sure it is like a million percent

perfect, but in this case,

I think that's a really good job,

if I wasn't there if I did

not photograph this dog I would never

have guessed in a million years that he was

actually on a leash so I think that

is the objective let me

merge here and I am

going to save I always save in between every major step that I do.

So now that we have got the

leash gone I want to actually

spend a little bit of time working o

Gaters eyes most Gater has

some beautiful eyes most dogs

have stunning eyes but Gater has

particularly pretty shiny eyes so I

want to make this pop out just a

little bit more since this image

was backlit we did a reflector

to pop some light back into his face

but there wasn't quite as much

light hitting his eyes as

it would have been had we turned him

around and face him into the sun,

so let's try get a little bit of

that back because this sparkly shiny eyes

is such an important part, I think of dog  phototure[sp?]

So let's see here.

I'm going to actually make a

curve first, so let me

I'm going into my just definitely[sp?]

right here and I'm just going to just

grab curves and that's makes

it nice on layer for me already

automatically which is great and I'm going to get a little dramatic and crazy with this.

It's going to look really wacky on the whole image but let's just go with it, let's go crazy.

So if we go like this we got the curve way up her maybe keep it up here, something like this.

Let's go a little crazy.

I'm really focusing on the

bright colors on the bright part

of the curve here, so I really drag those

up and now it looks

crazy and awful but what I'm

going to do is I'm going to go over

to this mask if I hit command I

for invert it's going to hide

what I just did and now I'm

going to make sure that

I have the brush selected and that I

am painting with white and I

am going to zoom in nice and

close and I'm actually going

to paint that in, that beautiful bright light only into certain parts of Gator's eye.

I really want to paint it, what

I really want to do is I want to

make his iris stand out that's you

know where all the color is in his eye,

so I want to just kind of paint

this as if I were painting over

where his iris would naturally occur, so

I'm just going to make that a little

brighter and then it's definitely

okay to also take this to go

over the natural highlights in the eye,

so Gator's got in his eye

here, we are probably looking at some

sky that was behind us that's

reflecting in his eye, so he's

got that going on so I'm just

going to do that in this eye and if

I hit the back slash key here I can show you very quickly how I painted that end.

So you'll see it just around his iris and then you'll also see the different highlights that have been painted in there.

So I'm going to leave that, I'm going

to go over to this side and I'm just

going to very quickly do the same thing, let's

do that, make some beautiful

bright highlights in his eye

and now if l were to

show you both of these beautiful eyes,

I can actually turn on and

off the layer and you can see that

they are getting a lot brighter and then

looks like there is a lot of light

in them and if  we zoom out you can

actually see the difference of that makes

here with maybe some darkness

in his eyes this is a little

brighter and then I think

about dogs too you can a little bit

edgier with it stuff that you

might be able to with  people so I

might pull that back a little bit

because it might look just

a little bit wacky but I'm going

to turn off off that layer for now because there is one more thing that I want to do with the eyes.

I'm going to go ahead

and duplicate the background

I don't  want to do this and on

the background layer so I'm going to

hit command J or just doesnt

make sense for a command for

dublicating the background layer and I'm

going to filter other and I'm hit high pass.

I want to do a

high pass filter and actually already set

for me at 20 pixels and you can

vary the either pixel rate

and you do that based on the type

of camera that you have an the number

of mega pixels but basically 20

pixels is going to be good for what I need in here.

And what this is going to do is it's really going to add like a gloss and a shinny look to his eyes.

I'm not I'm going to put it in the whole photo.

It's only going to go in his eyes.

So let me show you what this this going to look like real quick.

If I change the blend mode

on this to soft light it's going

to start to look back to more

like a normal photo here and I'm going to make a mask.

I'm going to hold my option key and I'm going to hit on the mass button down here.

Now I will paint with white

on top of these black so I can reveal the high [xx] that I have just done.

And lets give him like nice and close we can really see what's happening here.

It looks like the pixels kind

of just get sharpened up a little bit

and I think in that sharpening process

it appear to be like

a little bit more glossy and maybe

a little bit weather looking which is really great for dogs eye so let me just.

I'm going to duplicate run here just so I can show you what we just did.

I'm probably going to turn this I'm

just going up to the curve so right

now I'm just turning them down to

slide super crazy but let me

see, I'm going to merge this, I'm just going to show you very quickly what we just did in his eyes.

So they went from the eyes

that's just stuck in the raw

photo Gator's regular eyes and we added just a little bit of Pop and a little bit opp.

So you can see that's getting nice and close I'm going to show you very quickly.

We went from regular eyes to shiny beautiful wet eyes.

So that helps a lot I think in

really bringing the emotion and the attention to your subject eye especially when it's a dog.

So I'm going to live those eyes just like that.

And I am going to merge everything and

I'm going to save it because again I

always save in between steps and I'm

and very quickly going to duplicate the

flair and then I always go in

and I just very quickly remove any

dust and distractions in the fur because

this isn't a supper, supper closer or supper tight shot of Gator.

It's not a huge deal.

This part isn't the most major deal.

I will see if this is a really close head shot I definitely I want to do this but you see I'm just going to clone.

I'm just going to get in here and just

do some light cloning to remove some

of the eyeball dust and the

dirt that's in his fur here, so it doesn't have too much going on just little eyeball gauges.

Naturally all dogs have eyeball gauge, really we do too as human.

Eyeball gauge is the technical term Hang

on one second here lets just make sure I think that we are probably pretty good there.

I have got this is maybe not related

to eyes but this one we highlighted is

because I am just going to remove

some of the little tiny distractions its got some soft ball on it yet.

Its going  to get going,

no big deal it should just take

like 50 seconds just to do a quick check on the face and just making sure you're cleaning up anything that looks a little distracting.

So no big deal there but if

you, one thing here I

don't love but yes you

take a look at it before and after

and you'll just see all these tiny

things go away and it's really going

to clean up your [xx] just make it

sparkle right so that's all

done so we've removed the leash

we've made his eyes really sparkly and shining

and gorgeous and we've removed all

the [xx] destruction's in its fur, so

now usually what I do is I

like to display with the color a little

bit and make sure everything is looking up

and up on the color subject so

let me just go here I'm going to

back down my adjustment layers and,

I'm going to grab a selective color, this is my favorite and I'm going to do this really quickly.

I changed this to neutral which means

I'm affecting most of the

image here color wise and I'm just

start going to drag and when you

do this if you use lot's of

color be super liberal grab every

slide and just investigate and it doesn't hurt anything to go.

Okay what I'm I doing in here?

I'm changing things drastically and it's

definitely awful so I'm putting everything back to zero but it gives you an idea.

So let's just take the assign in here

and see if we can get something

we like, maybe a

little tiny bit of magenta then

I always just go over here to where

the layers are and just click and unclick

the eyeball just to see what you've done, and I like that.

I'm just going to turn it down a

little bit sometimes I do this

adjustments I spend all this time on

and I realize it makes like the

worlds tiniest difference and it makes

me laugh because I spend so much time on it, but it's okay.

Alright cool so I like that so I'm going to merge that and just save that.

And then basically before I'm finished what I wanted to do I will just want to make a vinyl.

I always like my images to have just a slight vinyl so and I also like to make my own.

So basically here is how

I do it, I duplicate the background

by command J and then I'm

going to set the top layer

onto multiply, and what this

is doing is just really just taking

the image and making it doubly as

dark, so that's all that's

happening here, so now what I can

do is I can put a mask on

this and now I can take

my black brush and I

can hit back to slot my colors over

here can see that's happening so I

hit X so that I'm painting now

with black until light mask, and

what I'm going to do is I'm going to

make a really big soft brush enough to

nicely sort of fit around Gator

here, and it's nice and soft,

and I'm just going to start to

paint the way, and you are

going to be able to see in the mask

over here you can see in the

preview kind of what's happening and exactly

what is going on, so I kind

of get it to where

I like it I take away the darkness

from Gator and then I just kind of

play with the opacity, and I can

make my own vaniete here, so

yes I like that I think that a

vaniete tends to do it

well not an overly done vaniete,

if you had a vaniete up here it

would be crazy it wouldn't look real,

but just a slight vaniete I think help us to give the image a little bit of depth.

So that's kind of, I'll probably turn it down a little bit but I think maybe about here.

Right?

I'm getting wacky, I'm really turning this on a little bit.

Cool I'm going to 3% i;m calling it.

So yeah I like that about, so many

say that's cool and I

think we're about good especially for

a quick edit so any how here is Gaitor before.

This is the image that came directly from

the camera and then after just

a little bit time spend on it

here is what we not after so it's been warmed up a little bit.

I think you can really feel that sunshine his eyes are really shiny.

He looks supper happy and of course the leash is gone.

So that's a huge, huge help, so that's one of the final images from Gator's photoshoot.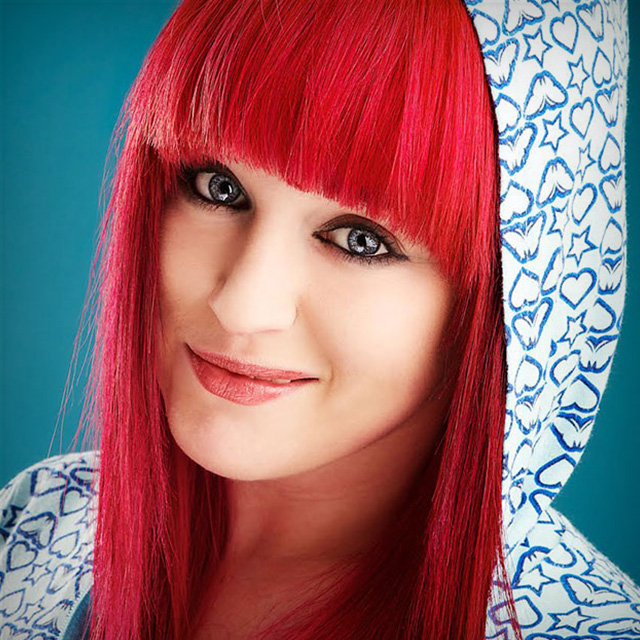 Kaylee Greer
Kaylee Greer is an internationally recognized private and commercial pet photographer. She is living out her dream through a camera lens in gorgeous Boston, Massachusetts. She's traveled the world teaching pet photography workshops and has seen her work published in many major industry editorial titles. Her images grace calendar lines, greeting cards, products, packaging and advertising campaigns throughout the commercial pet industry. Her photographic style is drawn directly from the inspiration she finds inside the soul of a dog. She is fueled by the joy, whimsy and unrelenting happiness that is so uniquely canine. Kaylee is known for her love of vibrant colors and unique process of capturing the comedy and character of dogs. Through her business, Dog Breath Photography, it is one of Kaylee's strongest passions to give a voice to the voiceless by volunteering her time to local shelters and photographing the abandoned and homeless animals who lie in wait for a second chance.