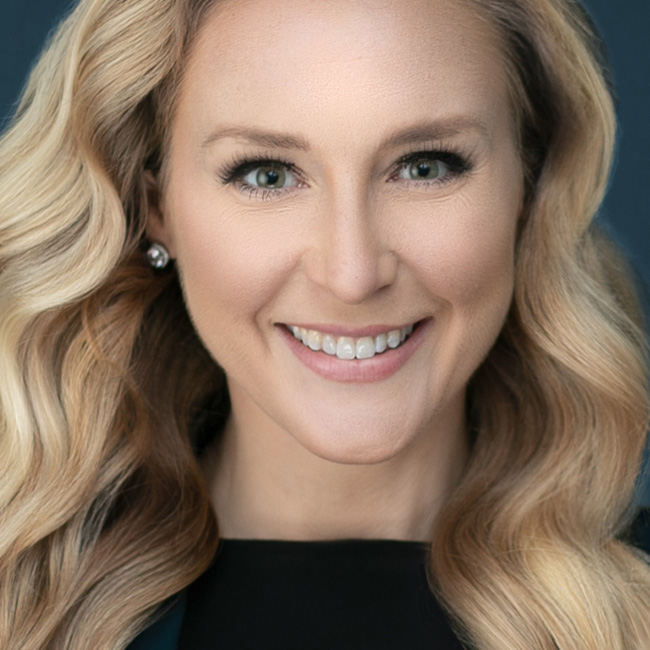 Electrifying Eyes - Retouching Eyes in Photoshop
Lesson 3: Opening the Eyes
Published: May 2017
with Kristina Sherk
Duration: 1 hour 23 minutes
About Course
Join Kristina Sherk from Shark Pixel for an entire class dedicated to teaching you the best methods for retouching eyes using Photoshop. The eyes are the windows to the soul, and the first things viewers connect with when looking at your photographs. Correctly retouching eyes, without going overboard, is one of the most crucial aspects of portrait retouching, and can make or break a photo. In this class you'll learn all aspects of eye retouching, including under the eyes, opening the eyes, whitening, adding lashes, exaggerating color, improving catchlights, and more. By the end of the class you'll have a new bundle of tools, tips, and techniques for improving your retouching skills, as well as a free set of brushes you can download and use.

DISCUSS

Have a question or comment about this course? Join the conversation today!

Discuss this Course

No materials available for this course

So one of the probably most typical things that a photographer is going to be

asked to do when retouching eyes is open them up just a little bit more.

I get it probably once or twice a month,

I would say from clients, I love this shot but my eyes are just a little bit too closed.

Is there any way to open the eyes?

And I've seen it done thousands of times really badly.

So that's probably the reason why I wanted to teach it in one of my lessons today during this class.

So I'm gonna teach you two ways again to do it.

I'm gonna teach you the old school way and I'm gonna teach you the new school way if you're using

Photoshop cc 2015.5 or later.

They incorporated in a new face aware liquify

into their liquify dialogue box which is really awesome when it sees a face, when it works.

So I would be remiss if I didn't teach you the old school way, as well as the new school way.

So we'll get started.

The first thing I wanna do is come down to my layers palette, down here at the bottom of my Photoshop window.

And select my retouched layer and duplicate that by hitting Command or Ctrl+J.

Let's rename this Liquify.

Now we can come up to the top of our Photoshop and choose Filter,

Liquify, which will bring us into the Liquify dialogue box.

For the old school method, I wanna teach you guys using the forward warp tool,

which is W is the quick key for this tool.

And if you can look over here if you are lucky enough to have Photoshop CC 2015.5 or later,

you will see this face aware liquify option which I have opened.

Let's go ahead and just close that for right now,

since we are going to be just dealing with the old school changes up here.

Now, a lot of times, I said this originally,

I see a lot of bad liquify opening eyes out there.

And what I wanna show you before we get started is actually what not to do.

Typically, when I see really bad liquify opening of eyes,

I see a density and a pressure that's way too high.

And then what people do to open the eyes is they just drag directly up and

directly down on her eye to try and open that up.

But what that actually does is it completely changes the round shape.

Of the iris.

So you're left with an oval iris which looks completely fake and

look very strange and I don't think any client would be happy with that.

So what I'm going to teach you now is how to preserve that round shape of the iris,

while using Liquify to do it correctly, so that you guys get a better result.

So we've got our eye here that we wanna open, the first thing I wanna do is pull down my density, and pull down my pressure.

Because any time either of those are too high, you're going to run the risk

of really starting to make things look fake and

I'm just coming along the edge and I'm slightly, I'm using a very small little brushstrokes

to just incrementally open the eye that I'm trying to open.

Little by little.

Right?

But then when I get to a corner of one of the eyes

I want to make sure that I pull in at a diagonal angle.

Which is going to continue to keep the shape of the iris more round and less oval.

Okay?
And then not only do we have to think about the iris,

the irises shape, but we also have to think about the pupil's shape as well.

So anytime you're making the eye shape larger,

make sure the actual form of the eye is going to actually going to stay

in proportion to what it's supposed to be realistically.

The last thing I do is just to spot check of the lines that are around the area of the eye that I opened.

I wanna make sure that I don't see any zig zags in the lines, where I may have pulled a little bit too high.

Or, make it look uneven, or make it look unrealistic.

So, I'm just evening out that crease line above the eye, that looks pretty nice.

Let's click our show background button.

Just to preview the work that we just did.

And you can see how very much more realistically that open eye looks, then when I did it the first time.

So it really does pay to use very low pressure, and very low density,

and make little strokes so that you don't go overboard, it's really going to help you with this.

Let's get started on our next method which is going to be using the face aware Liquify.

This face didn't register with the new facial recognition technology,

so I brought this image into this lesson as well.

Just as we did before, let's go over to our layers palate and make sure that we are doing the liquify on a new layer.

So I've got my retouched layer here.

What I wanna do is hold down command or Ctrl+J to duplicate my retouched layer and

then rename this liquefy just as I did previously on the other image.

Now I can come back to my filter menu and then go back to Liquify,

and immediately when i bring this in to my Liquify dialog box, you can see that by default

Liquify has taken me into the face tool, because it recognizes the face.

And you see these two white lines that show up on the sides of the face as well.

Now that means that there is a face here.

And if I hover over any of these features, you can see that

Adobe has actually found these features and recognizes what they are.

So we'll come back to our face aware Liquify option here.

And we'll open up this disclosure arrow.

To open up this little segment.

And you can see that I'm not only have an eye section, I have a nose section, a mouth section and a face shapes section.

For today because this is a class on eyes, we're just gonna stick with the eyes section.

You have plenty of different options of how to modify the eyes in your image.

And that's what's so stinking cool about this is that you have the option to

modify the size of the left eye or the right eye.

Or let's link them together and let's modify both eyes and

bring them up and make them just a little bit larger.

I think that looks good.

The second thing that I wanna do is actually just raise the height of this back eye.

So, I've got my eye height here.

But I don't want to raise the height of both eyes.

So, I'm going to leave this link image unchecked.

And then I'm just gonna click and raise that back eye just a bit.

Let's go ahead and preview the before and

after just by hitting the Show Background check box.

That looks pretty darn cool.

Now one thing that I really do wanna warn you guys about when you're

doing this type of retouching is that it's perfectly fine if a face is straight on towards camera.

For you to try and even the size and the height

of eyes when they're both looking at the camera and they're the same distance from the camera.

As soon as you take a face and

you tilt it on an axis away from the camera, all of a sudden,

foreshortening is going to actually come into play because this eye is going to be larger.

It's going to not be larger, but it's going to appear larger because it's closer to the camera.

This eye is going to appear smaller because it's further away from the camera.

So think about that when you are using this Face-Aware Liquify,

on anybody who's face isn't straight on, because otherwise if you make this

eye, when your model's face is at an angle, if you make this eye and this eye,

look exactly the same size, something is gonna look really weird in the photo.

So just keep that in mind, I always like to protect people from over retouching.

So there is your tip for this lesson.

Let's move on.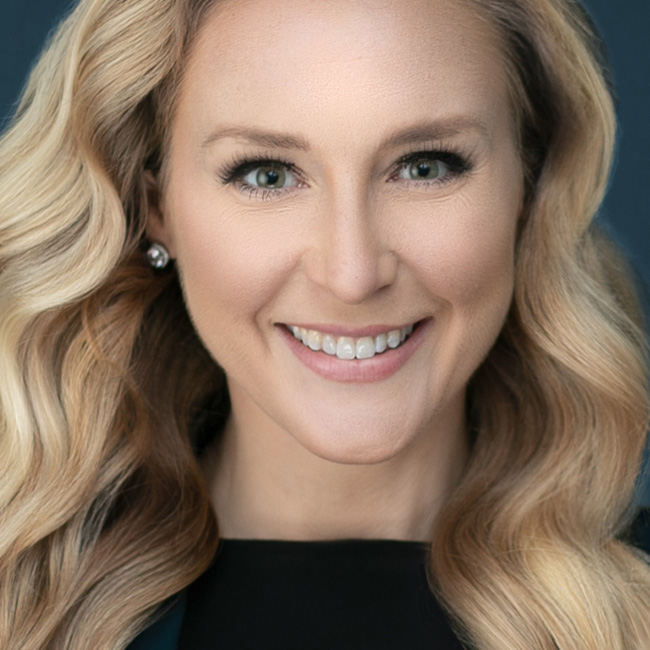 Kristina Sherk
For the past 10 years, Kristina Sherk has been a high-end photo retoucher based out of Washington, D.C. and is called the "picture whisperer" by some. She specializes in realistic retouching. She's a contributing educational author for publications like Shutter Magazine, Photoshop User Magazine and Lightroom Magazine. She is also the author behind Photoshop Cafe's Fashion Retouching DVD. Her more reputable corporate clients include National Public Radio, Time Inc., XM Satellite Radio, Cotton Inc. and most recently, Hasselblad.