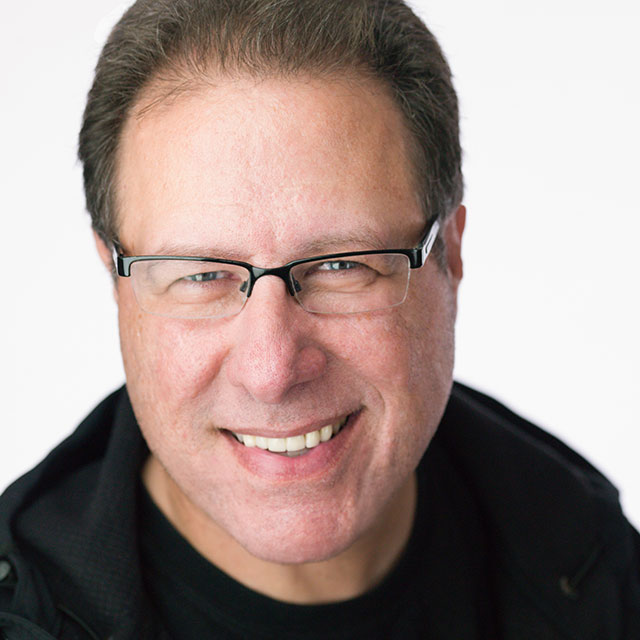 Photoshop for Lightroom Users: The Seven Main Techniques You Need to Know
Lesson 2: Moving Between Lightroom and Photoshop
Published: August 2016
with Scott Kelby
Duration: 2 hours 39 minutes
About Course
Photoshop is an invaluable tool for all Lightroom users, and in this class Scott Kelby teaches you the most important Photoshop techniques you'll need to know to get the most out of it. Starting off with the basics of moving between Lightroom and Photoshop, Scott moves on to covering the fundamentals of working with selections and layers, and then builds up from there using various projects to demonstrate how it all comes together. Through the class you'll learn how to remove distractions, how to blend layers with layer masks, how to work with high contrast images, the fundamentals of portrait retouching, how to get started with compositing, and how to deal with all kinds of problems you might encounter in your photographs. By the end of the class you'll realize that Photoshop is not that hard when you focus on just the techniques you can't do inside of Lightroom.

DISCUSS

Have a question or comment about this course? Join the conversation today!

Discuss this Course

No materials available for this course

All right, let's start inside of Lightroom. And as I mentioned there is

three different ways to get your image from Lightroom over to Photoshop.

But here is the good news, getting it back from Photoshop to Lightroom,

doesn't matter which version you chose. Its really, really easy.

You're gonna do the same thing every time. I wanna put this scenario

in your head then we'll do it. The scenario is this, you're working

in Lightroom, you see something where, I can't do that in Lightroom

I need to go to Photoshop? You're gonna press a keyboard shortcut

to take you to Photoshop. You're gonna do whatever you want in

Photoshop, and when you're done every single time you do the same

thing. Save and Close. That's it, save the file, close the window.

That image goes automatically back to Lightroom because you started

in Lightroom, it knows to send it back there automatically. You

don't have to do anything fancy.And by the way if you go over

to Photoshop, you make much of changes and you don't like what you

did? Don't hit Save and Close, hit Close. And it will say, do you

wanna save this? No. No, hit No if you don't want to save it. But

otherwise, your

workflow will always be the same. Jump over to Photoshop, do what

you want, Save and Close. That's it. Lets go through the three

different scenarios cuz you're gonna wanna know the difference

between each. The easiest one is when you shoot in RAW. When you

shoot in RAW, Lightroom basically loans over the image to Photoshop.

Here we go. Do what you want. It doesn't ask you any questions,

it just does it. Here is how you do it, inside of Lightroom there

is two ways. You can do the slow way if you want to. If you're

charging by the hour, go under the Photo Menu to Edit in and choose

edit in Adobe Photoshop. That's the slow way. If you want the

fast way the key board shortcut is Cmd+E on Mac, that's E

as in Edward, or Ctr+E on Windows. Just press that keyword shortcut,

and in a second or two Lightroom loans Photoshop that image,

and you are good to go. All right, so here is the image that has appeared

in Photoshop, and we're just gonna make a couple of real quick

changes to it just so you can see the difference. One thing I'm

gonna do is fix this

little curve here in the dune. Let's just do that real quickly,

just wanna do something so you can see. We're gonna go to Liquify

which is an awesome tool that you will learn about in a few minutes.

But just right now I'm just gonna use it to straighten out that,

and we're gonna tuck this part of the dune up there so you don't

see that. So you think, wow that's a much higher dune than it

really is, it's a giant high dune. And that's all we really need

to do. We click OK.Now I just did one thing, you can go on. You

can do stuff for an hour, and when you're done you know what to

do, Save and Close. Here we go, just hit Save, use the shortcut

or whatever, hit Save and close the file. Done. When you're done

you go back to Lightroom, boom! Now you have two files there, right?

There was just one there a moment ago now look. So take a look,

the first one here, you know it's not the RAW file because if you

look at the name over here you'll see the name is Edited in Photoshop

352.psd. Where did that edited in Photoshop come from? I actually

chose that name myself.

You get to choose what name it uses when you jump over to Photoshop.

You do that by going under the Preferences. On a Mac you go

under the word Lightroom and choose Preferences. On Windows you

go under the Edit menu, but when you go to the Preferences menu,

you are gonna click on the third little tab up here, External Editing.

And at the bottom see what it says? Edit Externally File Naming.

So you get to chose what name you want, you can give it a sequence,

you can choose what color you want. This is standard Lightroom

stuff. You get to choose the name anyway you want, by date, however

you like it. I like to say edited in Photoshop. That way I know

it was edited in Photoshop. Okay, anyway you also get to choose

while we're here the file format. What happens is, Photoshop

basically you were working with the RAW image, you kinda loaned

that over to Photoshop. You made some changes. But when it comes

back? It's not a RAW file anymore. It's going to change it to either

a TIFF or a PSD,

which is Photoshop's native format. I prefer that one. The

PSD is usually smaller, it's Photoshop's native format so it doesn't

affect the quality. I personally have always used PSD to

move back. It just keeps your file sizes smaller. So I choose

PSD, close this, and now my images will always come back from

Photoshop as a PSD.So that's working with RAW. Working with JPEG,

it's just a little bit different. Because you're gonna be asked

a question. Because it doesn't have a RAW file to lend it actually

has a JPEG, it's gonna ask you a question. So let's go ahead

and press Cmd+E to jump a JPEG image. You look at the next image

over, you can see it's a .jpg. You look over here at the name, .jpg.

All right, let's do this. Press Cmd+E on Mac, Ctrl+E on Windows,

and you have three choices. Number one, is Edit a Copy with Lightroom's

Adjustments. What does that mean? It's gonna make a copy of your

file, and it's gonna send it over to Photoshop with any changes

you made in Lightroom. If you sharpened it, or added

clarity, or whatever you did, all those, it honors them and it takes

them over to Photoshop. Edit a Copy means, ignore what I did in

Lightroom and just send the JPEG as it came in. I've never ever

chosen that. Not even a single time.

[LAUGH]

If I made adjustments in Lightroom, I always wanna keep them. But,

again, it's up to you. Those are the two choices. Mine is easy,

I always leave it on Edit a Copy with Lightroom Adjustments. I

hit Edit and in a few seconds, you see it appear in Photoshop.

And I'm just gonna, I guess add some type real quick to it. So

here's the image as it appears in Photoshop. I'm just gonna grab

the type tool. We're gonna type in some text.

[BLANK_AUDIO]

And, I'll make it a lot bigger. And I think the first letter's

wrong.

[LAUGH]

That's nice. Saint Christopher's. Well, I guess that is, when I type

in Saint, it looks like that. Okay, let's flatten that image. I'm

done with it in Photoshop.

Save > Close. And I didn't mess with my original. Watch,

go back to Lightroom and you can see, here's my Edited in Photoshop

version with a type on it, and then the next one, is my original.

So I don't have to worry about messing with my original. That's

scenario number two. RAW, it just lends it, doesn't ask you

questions. JPEG, or TIFF, or PSD, you're get that window, it's

gonna ask you a question.But the one question we didn't answer

was, the last one at the bottom said Edit Original. Why would you

ever wanna edit the original? I generally don't with one particular

exception. And that is, let's say that I take an image, whether it's

RAW or JPEG over to Photoshop. And I add a bunch of things. I add

text, I add layers, I add all that stuff, and I have all these

layers. And I have a layered document. And I don't wanna lose all

that work, and I don't wanna lose all those layers, what if I wanna

change something later? Believe it or not, if you hit Save and

Close on your multilayered file

and it comes back to Lightroom? It keeps all those intact. Now,

you won't be able to see them in Lightroom, because Lightroom doesn't

have a layers panel. So you can't turn them on, or turn them off,

or rearrange them, but it doesn't flatten it. It looks like a flattened

image but if you took that image back to Photoshop, all the layers

would still be there. If, this is a big if, you know the secret

handshake. Here's the secret handshake. First let me show you

the wrong way.Here it is. I know this is a multi layered file.

I know cuz I made it. Let's press Cmd+E on Mac and take over a

copy. I'll show you what happens. You go to Photoshop and look,

there's no layers. Wait a minute, where are the layers? The Edit

a Copy does not work. So let's do this. Let's close, and I don't

wanna save, so I hit don't save. Let's go back to Lightroom. Now

you'll notice because I hit don't save there's not a second copy.

I took it over there, but because I said don't save it, it didn't

send a second copy back because I said don't save. Now, here's

the thing.

If I go to this multilayered document, I go to Cmd+E and I choose

Edit Original, and by the way, this is the one instance where I

choose edit original. The reason I'm choosing it when you hit edit,

look all the layers are back. You can see in the layers panel I

have these multilayered things that I can turn on or off. It's

the actual layered file, and we're gonna talk about layers in just

a minute. But as long as you choose Edit Original and it opens

up in Photoshop? All those layers are still intact. Okay, now you

know how to jump over and back. And I wanna recap just in case

any of that was confusing, because it was over a number of minutes.

RAW photo, you don't have to do anything, it's not gonna ask you

a question, goes over to Photoshop, make your changes, Save and

Close. boom, done. So if you're a RAW person, you can just [SOUND] That's

it. If you're shooting JPEG, or TIF, it's gonna ask you the question.

I recommend Edit a Copy. That's

what I do, that way it leaves my original intact, and it sends

a copy. And when I choose edit a copy, I choose the top choice,

so it keeps any changes that I made in Lightroom intact. But

if for some reason you don't want to, you know you can choose the

second choice. Which is ignore what I've done In Lightroom.The

only other scenario and you may, or may not run into this, is the

third scenario in which you have saved a layered file back to Lightroom,

and you want to see those layers again. That is the one and only

time I would choose, Open Original and that way it keeps all you

intact. That's it, that's all you have to know about jumping over

and back. We always go back the same way, Save and Close. The rest

of the class is all inside of Photoshop, so let's get on with that.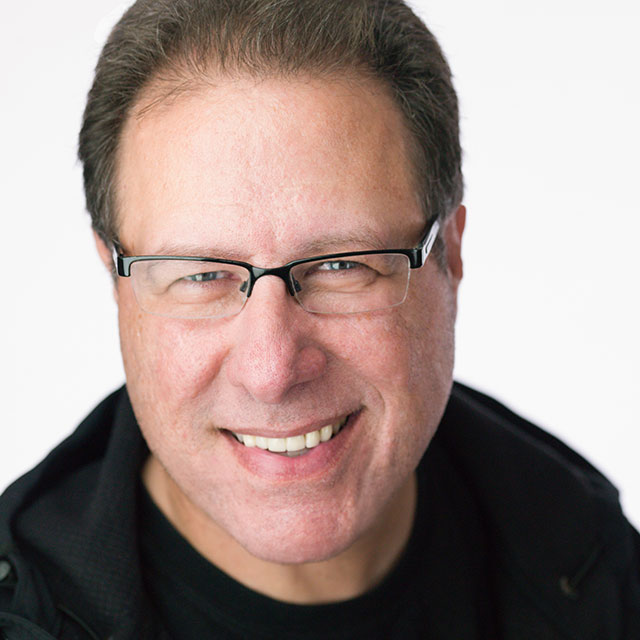 Scott Kelby
Scott is the President and CEO of KelbyOne, is also the original "Photoshop Guy", is the editor and publisher of Photoshop User Magazine, Conference Technical Chair for the Photoshop World Conference, Training Director and instructor for KelbyOne Live Seminars, and author of a string of bestselling technology and photography books.