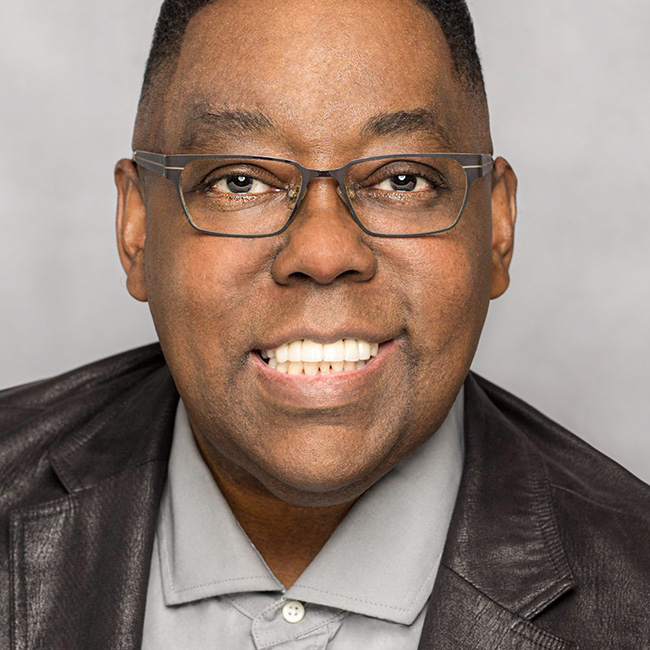 Make Money While You Sleep By Selling Your Images on Adobe Stock
Lesson 7: Model and Property Releases
Published: March 2017
with Terry White
Duration: 1 hour 56 minutes
About Course
Learn how to get started licensing your work through Adobe Stock! Join Terry White as he breaks down what stock photography is all about and how to contribute your work directly to Adobe Stock so that you can make money while you sleep. Terry takes you through all of the steps required to become an Adobe Stock contributor, as well as an in-depth look at what makes a good stock photo. You'll learn the ins and outs of keywording, preparing your photos for submission, how to get model and property releases, and even how to submit vectors and video. Terry wraps up the class with a review of the most common questions he gets on stock photography, and you'll leave feeling ready to start uploading your first submission.

DISCUSS

Have a question or comment about this course? Join the conversation today!

Discuss this Course

No materials available for this course

All right, as I mentioned before in one of the other segments.

If your content that you're gonna submit, has a recognizable face or

property, then you're going to need a model and or property release.

Now, if that starts to scare you because maybe you haven't done these before.

No need to fear.

Because on the Adobe Stock Contributor Portal, there are samples right in the contributor submission guides.

So right here, where you would go to upload content, you have the ability to grab a sample model release and property orders.

When you click on a guide.

It will take you to this tab.

Actually, it will take you to the submission guidelines tab which tells you all about the submission guidelines and

the content, the technical requirements in case you missed them earlier.

And if you scroll all the way down, you'll get to model and property release.

I clicked on model release which took me to this, which tells me all about how to upload a model release.

And more importantly, it lets me download a template for

model release for adult and children and releases for property.

So some of the questions that come up right off the bat.

Hey, do I have to use Adobe's model release?

Can I use my own?

And the answer is no, you don't have to use Adobe's model release.

And yes, you can use your own as long as your own meets the guidelines.

One of the things I learned the hard way when I started uploading content is I would upload one with my model release and it would be approved.

And then I would upload another one with my model release and it would not be approved.

It would actually come back and say, the reason not approved, model release.

It wouldn't tell me why, and I'm thinking, I know I uploaded a model release with that image.

Okay, no problem.

Resubmit with the model release.

I'll delete it and add it back in.

And then it would get approved.

And then it would happen again, where it wouldn't get approved.

And I finally contacted my friend at Adobe Stock, and I said, why are some of my images

coming back complaining that there's something wrong with the model release.

And then, I resubmit it and it's okay.

And he did some research and found that because when you submit an image it goes into review and there's a reviewer who looks at it.

Well, as you know with humans, there's some humans that are more diligent than others.

So the more diligent reviewers sometimes would say yeah, he included a model release but it's missing something.

And so when I would resubmit the same model release a different reviewer would say yeah, he's got a model release, we're good.

Finally found out what was missing, what was missing

Is, although I had them on a release with all the right text and everything was there.

Let me make sure I can see it here.

There is a requirement for, not only the signature,

here it is at the bottom here, you need a witness.

And up until I found this out my model releases had my signature on it, which is required,

my model's signature, which is required, or the parent or guardian if they're under age, which is required.

But I didn't have that third signature of a bystander,

a witness, someone to witness the fact that the model signed it and you signed it, you need that third signature.

So once I realized or found out that that's what I was missing for all my releases.

From every release I had done from that point on, which I could do on my own release I just never did it before.

I made sure it included the witness.

So, that may be a sticking point for people trying to upload their own content.

Number one, if you've been shooting portraits for a long time, but you never bothered to get releases,

you're gonna have to go back and get them if you wanna submit that content.

And while you're at it, you're gonna need witnesses to those signatures as you do it.

So that may put a damper on submitting existing content if you weren't diligent

about getting model releases, and especially getting witness signatures.

But, going forward, yes, get the signatures.

Look at the verbiage in this release.

It does not have to be this exact verbiage.

Mine does not contain this exact verbiage.

And I actually use a model release app on my phone and iPad.

It's called Easy Release and Easy Release is an app,

it's a paid app, you can get from iOS and Android app stores.

There's no tie to the company there.

I don't work for them, no commissions.

[LAUGH] I'm just telling you what I use.

So, full disclosure, no kick backs, no pay for anything.

What I use anyway.

Easy Release let's you put in your own text.

So, if you didn't have your existing text already, you could literally just copy that text,

paste it right into easy release, or add it to your existing text if there are pieces that you're missing.

It does let you have a witness signature.

And it will generate a PDF and JPG and let you email it to yourself, to the model, to the witness or whoever else you wanna email it to.

So that's what I use after I do a shoot, I hand the model or

subject my iPad, I have them sign it right there.

It generates the model release with their picture in it, as well.

And then, I use that release generated by Easy Release when I upload my content for Adobe Stock.

Now, I have not looked at.

I have not looked at the property release.

Because I'm just not shooting a lot of properties that are private homes.

That's when you would need a release.

Same goes for generic scenes of city scapes.

Landmarks and monuments.

So you need to read up on this if you're going to be submitting this kind of stuff that has intellectual property in it.

And if we go all the way down, there's probably, here we go.

In here, there's probably one for the property release to sample.

And here's the property release form.

We can click on it, looks very much like the [LAUGH] the model release, as far as the design is concern.

But it gives you all the information and let's the owner of the property sign off on it as well.

So keep that in mind if you're focused on shooting monuments or things that could be taken as intellectual property.

Definitely go back and read up on all of these things to see

if they are going to be an issue for you when you're submitting

your content that's got recognizable properties in it.

So with that said, that's what it takes to submit items to Adobe Stock.

That contain recognizable faces or recognizable properties that are privately owned, or have some intellectual property rights to them.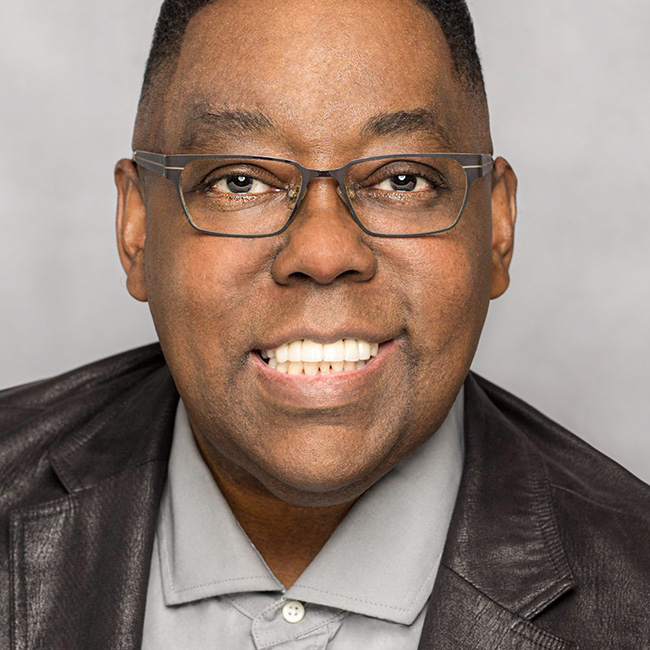 Terry White
Terry is the author of Secrets of Adobe Bridge from Adobe Press and co-author of InDesign CS/CS2 Killer Tips, from New Riders. Terry is Worldwide Creative Suite Design Evangelist for Adobe Systems, Inc., and has been with Adobe for over a decade, where he leads the charge in evangelizing and showing Adobe's Creative Suite products to users around the world. Terry is both an Adobe Certified Expert and Creative Suite Master. He has been active in the industry for over 20 years and is the founder and President of MacGroup-Detroit, Michigan's largest Macintosh users' group, and is a columnist for Layers magazine. Terry is the host of the top-ranked Adobe Creative Suite Video Podcast and author of the world renown Best App Site (your source for iPhone, iPad, and iPod touch app news and reviews; www.bestappsite.com), Terry White's Tech Blog (http://terrywhite.com/techblog), and is a key presenter at major industry shows around the world.