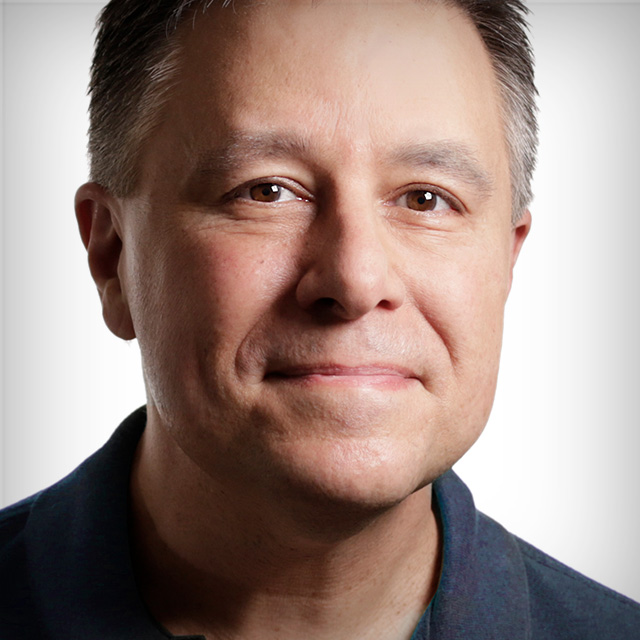 Camera Focus Techniques: The Key To Super Sharp Photos
Lesson 9: Manual Focus
Published: March 2017
with Larry Becker
Duration: 1 hour 8 minutes
About Course
Learn all about focusing with Larry Becker! You'll hit the ground running in this class, as Larry starts off with some basic concepts and terminology before digging deeper into everything related to focus techniques, tips, and best practices. Beginners and experienced users alike can benefit from learning how to take advantage what your camera (regardless of manufacturer) has to offer to help you get super sharp photos in all kinds of situations and subject matter. You'll learn how to set the diopter for your vision, how to control depth of field, the differences in focusing when using the viewfinder versus live view, the benefits of back button focusing, and so much more!

DISCUSS

Have a question or comment about this course? Join the conversation today!

Discuss this Course

No materials available for this course

Modern autofocus systems are great and they can make beginners seem like pros.

But pros and enthusiasts who really understand your autofocus system and

the limitations, you'll be taking more in-focus pictures more of the time.

And when you really get it about focusing, you'll be able to turn off autofocus and

capture some impressive sharp shots manually too.

There are any number of reasons that you might wanna focus manually.

Maybe you have a camera that only has a few focus points and it just can't capture focus in a particular scene.

Even if you do have a lot of available focus points,

maybe you're working with a very busy scene and lots of elements, and the camera locks onto the wrong thing all the time.

Well, maybe you're in one of those situations where the area that you want to focus on doesn't have enough contrast for your autofocus system to work properly.

And there are all kinds of situations, especially in low light, where your camera keeps hunting for

focus and it never quite locks on, so you can never snap a shot.

Those might be technical reasons for the manual over autofocus situation, but

there are also shooting style choices.

Street shooters, in a busy metropolitan area, are notorious for pre-focusing manually and

then taking subtle shots without ever even bringing the camera up to their eye, and they can capture great candid shots that way.

There are all kinds of reasons that you might wanna focus manually, or

even autofocus and then flip to manual mode for your shots.

Beyond that, there are times when you wanna start with autofocus and then double check and fine tune your focus manually.

So let's start there.

You need to know where all your autofocus controls are.

That goes for on your camera body, and the switches that are on your lens.

This means, manual research.

You see what I did there?

Manual, focus, manual, get your camera manual out, okay.

[LAUGH] So get your camera and lens manuals, and read about the autofocus and manual focus controls.

Find out if you can use autofocus, and then manually override it.

Then again, in some cases, if you manually tweak your focus, the second you press the shutter, it restarts the autofocus.

So, find out about your specific gear.

Now since most cameras don't blend autofocus and manual override, you can do this simple technique.

You start with your camera on a tripod, you autofocus, and

then you flip off the autofocus switches, both on your camera and on your lens, depending on the lens and camera you're using.

And then, shoot in manual focus mode with no intention of manually tweaking anything.

In other words, you use autofocus to grab a good focus, and then you flip it off so

that you don't have to keep worrying about the camera refocusing every single time you press the shutter.

That technique may even work for you when you're not using a tripod.

With mirrorless cameras that use focus by wire, settings are almost always inside your camera.

You'll change to manual focus internally in the camera or by pressing a button or

a dial that you programmed, and then just use the lens barrel to dial in focus.

While we're talking about manual focusing, don't forget the stuff I mentioned in the live view focusing lesson.

Specifically, you can zoom in and check your focus with most live view setups before you snap a shot.

Now that's gonna keep you from the extra steps of shooting, then playback, then magnify, then adjust, then shoot, then magnify, then check.

You don't have to go through all that.

You check your focus before you even take the shot and you're good to go.

The other thing is to see if your camera has a focus peaking option.

If it does, you wanna turn that on.

That way you can see what the camera says is in focus right there on the LCD before you even magnify to double check.

And when you do magnify and focus peaking is there, and you're manually focusing,

the focus peaking details are gonna be finer and finer as you zoom in,

as you magnify, and that will tell you exactly what's in focus.

So those are the basics of manual focus versus autofocus, but

there's a manual focus skill set that you can practice, plus some really useful techniques for both manual and autofocus.

So let's have a look at those.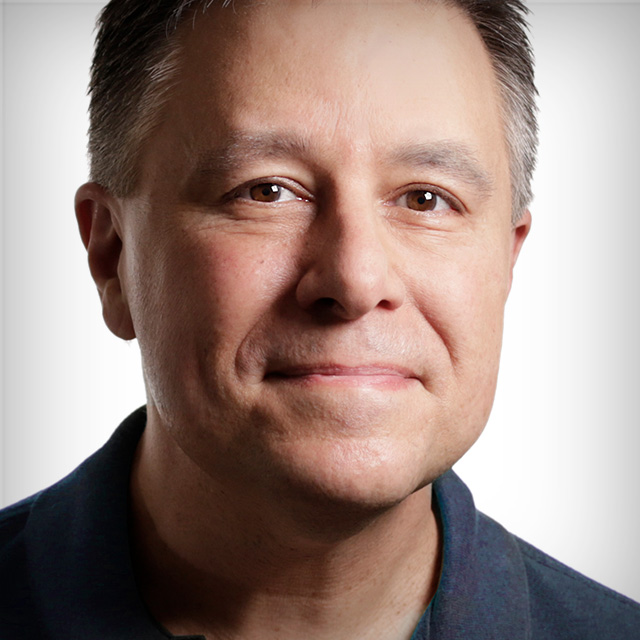 Larry Becker
For more than 25 years, Larry has been simplifying technology and helping people understand it through books, magazine articles, DVDs, online videos, and live training. Larry has been seen by millions of viewers worldwide on web TV shows like DTownTV and Photoshop User TV, but he's most widely known for his work as a trainer and gear reviewer for B&H Photo. Larry's technology training landed him on national TV with Leo LaPorte, on training DVDs in the packages with Sony PDAs, and sharing a stage with Buzz Aldren while representing Palm, Inc. at the giant tech trade shows in Las Vegas. His client list also includes Pepsi, GE, Lawrence Livermore National Labs, and the National Association of Realtors.