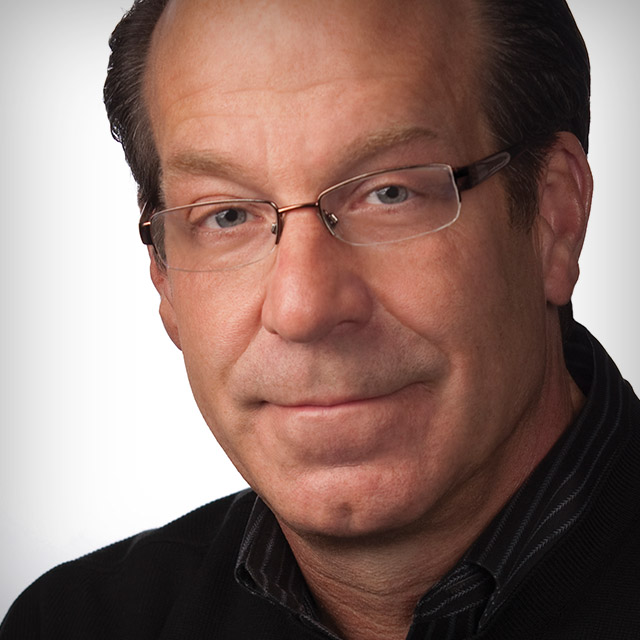 Studio Photography Techniques Using Constant Lighting
Lesson 7: Lighting Your Background Separately from your Subject
Published: July 2013
with James Schmelzer
Duration: 1 hour 19 minutes
About Course
Are you ready to take your lighting skills to the next level? Join Master Craftsmen Photographer James Schmelzer as he guides you through the transition from strobes to using constant lighting sources. We no longer need to use strobes all of the time, and constant lighting gives us the ability to better read the lighting on the face. James starts off with an introduction into lighting theory, then takes you through the step-by-step process of setting up various types of constant lighting sources, and ways to create different effects with some of the lights that are available today. Constant lighting sources make it fun and easy to experiment, and you'll leave the class feeling inspired to try some of the techniques in your own photography!

DISCUSS

Have a question or comment about this course? Join the conversation today!

Discuss this Course

No materials available for this course

Alright.

In this next scene we're going

to create almost like a

bedroom scene with a sheet

on the ground and I

put some pillows under there to

kind of mess it up,

and we're going to have

our subjects sitting there and

the issue with trying to

light a white background or

a white scene is, lighting

the background without any of

those lights contaminating your subject

and then lighting the foreground,

and choosing the correct light source

that it lights the floor and

your subject, so let's start with our main light.

So what I've chosen to do

now is try to

find the cheapest, fastest, quickest,

largest light source that I

can find and this

here is made by the Westcott Company

it's a, seven foot shoot

through parabolic umbrella diffuser,

however you want to call it,

it's not even 100

dollars if you try

to do this with something else it

will probably cost you a fortune, but

anyway the reason

why I'm choosing this is

because the way that this

umbrella's design, it's going

to throw the light, a

really, really extreme wide angle

and because what I need

the light to do, is to

light the floor, and if I

just use the soft box, it

would skim over the floor and

this would go pretty dark down there.

So what I'm going to do,

I'm going to actually shoot through

it out this sign here.

So what I do now is mount

this through the umbrella shape

down here, I'm going

to move it right up against

the front If you want

to get somewhat of a hot

spot, or a little bit more

brilliant light, or back

it off, it will fill out the whole umbrella.

Probably going to back

it off a little bit Just thought

the lighting is really nice, soft,

and we're going to turn this light up all the way.

And then we're going to turn

it, tilt the gown

and make sure that that

light is going to hit

the floor but still

be high enough up to light our subject.

So you can see the quality nice

soft light coming in here

that's pretty easy to do.

The hard part is lighting the background.

So what I've done back here, is

I have two lights, and what

I've done now is mounted this

white umbrella with a black

backing on there and this is going to light the background.

Now the most mistakes

that are made by photographers trying

to light the background, is they'll

take the light, turn it

sideways, and try to aim

it towards the center of the

background and what will happen

is, the light will hit your subject.

So what you got to do

is light your subject, and light the background separately.

So what you want to do

is turn this light, let the

brightest part of the

light hit the back of

your backdrop so that

it blends in without hitting your subject.

So let's shut this light off,

just so you can see, let's shut that off.

Now you can watch and see how I aim this light.

So, I'm going to come

in, I know this is going to be bright.

I don't care about how

bright it is over here, I'm

only caring about right here, but

I don't want to aim it

that way, because it will contaminate

where the subject's going to sit,

so you really just want to aim your light straight back.

Then you come in with another one,

and the reason why you use an

umbrella is, because it's going

to throw the light wide and light the whole background.

If you just aim the

spotlight, you'd only be a hotspot right in the middle.

It's not going to be evenly light the whole thing.

Make sure they're both same height,

same size, same type of

light, same brightness, you'll get

an even light, find out

where your fall off is on

the backgroud make sure your

subject stays right in front of that.

Now, when you have

a subject on a white background,

you don't do rim lights,

and hair lights, and blow out the edge of them.

You want want a dark edge against the white background.

So rim lighting and all that stuff's done on darker backgrounds.

On a light background the hair's

already going to show up

you are just going to light the

background make sure the

background lights don't light your subject.

So then for a fill light

we are just going to use a nice

soft white reflector, always

is going to put

it here, is going to

keep from any contamination in the room.

I was just turn location

in the studio the other day, and

the photographer blue walls

in the studio and they

were wondering why all the photographs had blue shadows?

So if you the studio has

any color in there, you either

going to cover it or

paint your walls like a

flat white or egg show white.

This will keep from anything

bouncing unto you subject getting

contamination and just there

is not a lot of

it's not a big light source

we are using there is not going

to any deep dark black shells

just a touchable white reflector should do it.

So now that we are pretty

much it's ready, we can bring

our subject in now, and take these photographs for her.

So, we're still using the TD6

Spiderlites, and we have all

the bulbs on, so there're six bulbs in each light.

Since this light here's going

through a thicker diffuser,, and

these ones here are bouncing, it's

almost a perfect scenario because this

is going to end up being two stops brighter than your subject.

So the background is going to blow out.

It can't get any easier from

shooting through this, and bouncing

off of these, and even if you look at it you can tell it's brighter.

Again, I've kept from these

lights contaminating our subject,

and keeping the fall of a light just behind her.

Now, I'm going to

come in, put my camera on aperture priority.

I want to shoot at 3.5,

I'm at ISO 400.

This little disk, turn

from my camera into incident meter.

I aim it back at where

I'm going to take the photograph from,

and it says put my

camera on a at

3.5, so I'm going to go

to 80th at 3.5

and then I'm going to wipe

bounce from that image and I'm ready to start taking photographs.

Okay cool so you kind

kind of see I'm down low,

I'm using a long

lens, I'm going

to zoom in focus the camera

see what's going on here and

we're looking good.

You could see in our first

image called the background

light is evenly illuminating

one side of the background

but yet not contaminating our

subject, in our

second image we've turn

down the second background light,

illuminating the background again

keeping from contaminating any

light on the subject, now

we come in with our main

light seven foot shoot

through umbrella with a

white thrilled light that will

evenly light our subject and

the floor and also throw

light to your soft reflector,

here's our final image.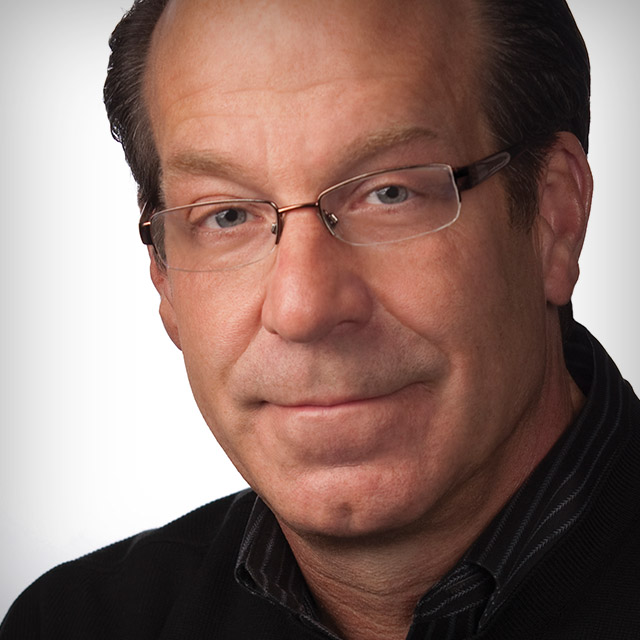 James Schmelzer
James Schmelzer is an award winning photographer, lecturer, and has been the technical representative for F.J. Westcott Company for over 25 years. James has been actively involved in designing new light modifier products as well as creating instructional videos demonstrating control of light. He conducts workshops, speaks at seminars, and demonstrates lighting at tradeshows. He's also the author and creator of the Quality of Light video series. James has been a member of the Professional Photographers of America, where he holds the Master Craftsman Photographer Degree. He also holds a Master's Degree with the Wedding & Portrait Photographers International. James is owner of Elite Photographic Studio in Shelby Township, Michigan where he specializes in High School Senior portraits and Weddings.