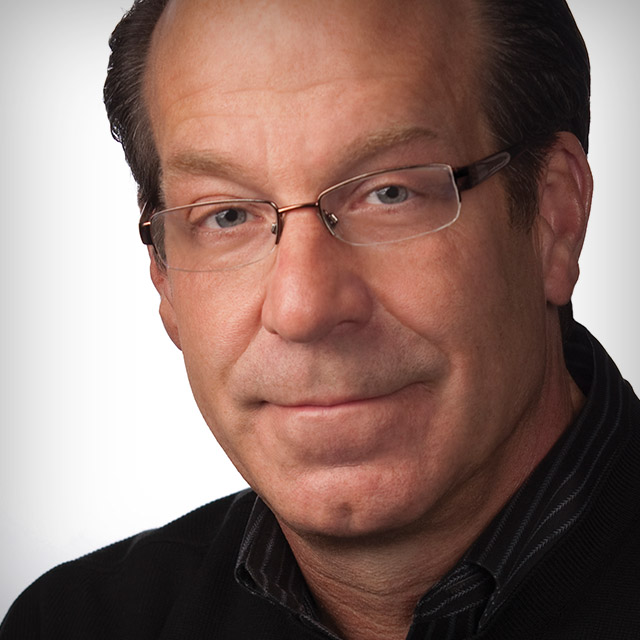 Studio Photography Techniques Using Constant Lighting
Lesson 2: Lighting Theory
Published: July 2013
with James Schmelzer
Duration: 1 hour 19 minutes
About Course
Are you ready to take your lighting skills to the next level? Join Master Craftsmen Photographer James Schmelzer as he guides you through the transition from strobes to using constant lighting sources. We no longer need to use strobes all of the time, and constant lighting gives us the ability to better read the lighting on the face. James starts off with an introduction into lighting theory, then takes you through the step-by-step process of setting up various types of constant lighting sources, and ways to create different effects with some of the lights that are available today. Constant lighting sources make it fun and easy to experiment, and you'll leave the class feeling inspired to try some of the techniques in your own photography!

DISCUSS

Have a question or comment about this course? Join the conversation today!

Discuss this Course

No materials available for this course

So before we begin I'm going

to start with a type of

light that is kind of

the newest light in the industry, it's

a daylight balance fluorescent light

fixture with six bulbs

in it and each bulb

is 50 watts and what's

nice about the unit is

since fluorescent light don't dim

you can control the different

amounts of brightness that you

want with how many switches that

you turn on, it has

the speed ring built into

it, so if you want to mount

a soft box on it,

you can, and there's also the

mount to mount an umbrella,

but what's nice about this light

is that since the bulb

 is frosted there is a

certain quality that's coming out

of this that's high to

copy it with any type

of light, and once

you've turned on all six

bulbs, it's going to

produce what I call a glow

of light, and so you

can kind of see the size

of and then if you want

to make the light fixture or

the light source any bigger, that's

when you would mount an umbrella or

soft box iron here and

change the size of the

light source so that

you can make your light either soft or harsh.

So at this point what we're going

to do now is I'm going to

talk a little bit about lighting and

I'm going to turn the lights off

in the room so you can see just what this light's doing.

First thing I want to talk

about when we get

into lighting techniques is the

position of the light.

So right now I have my light and I'm doing something wrong here.

What is it that I'm doing wrong?

Well if you notice on her face,

this shadow from her nose

is going sideways, so when

you're positioning your light

and you're trying to figure out

how high your light goes, your

light shouldn't be down that

low because it's making a shadow

that's going sideways, so and

if you were to look at the

cat's lights in her eyes

it's not supposed to be at

9 o'clock or  3 o'clock,

it's supposed to be 10, 11, 12, 1 or 2.

So the first mistake

that most photographers make in

lighting is they have

their light down too low, so

I'm going to take a light,

I'm going to raise it up, and

you watch the shadow on her

nose bring it up

until that shadow aims towards

the edge of the lip.

So there is actually something that

you're aiming that shadow for.

So when you're adjusting your light,

you got to make sure that

you got the height correct so that

the edge of that shadow is great[sp?]

at the edge of the lip.

That will be what we call

rembrandt lighting if we

brought the light down a little

bit, it would be

called modified butterfly or

loop lighting, but remember

the shadow is still aiming

towards the edge of the lip.

It's not doing this.

This is down too low.

Remember that's the mistake

that most photographers make as

they don't know where the shadow's gone, so I'm trying to show you.

Alright, so let's raise this up,

raise your [xx] lighting again slow

it down, there's loop lighting

let's bring it in to the

center that's Butterfly

lighting, now again

we are Butterfly lighting you don't

want that shadow to touch

the lip, if you

bring the light too close in

the shadow goes straight into the

lip, then you're going

to erase the lip, so if

there should be a shadow and you

don't want it to be flat

light like this, this is flat lighting.

Flat lighting is not three

dimensional it will never be

three dimensional because you are

not creating any shadows just

like in a painting painter will

put higher lights, mid tones,

shadows to create depth,

so I position the

light again and the Butterfly it

can move the light over here

to modify Butterfly over here,

or you can close it in, or

turn your faces a little

that way, and there

is what we call broad rumberent,

I will bring the light over to

here, if I lower

the light down now, to eye

level, it's fine, but you

can let any light come

past into the other eye.

So you back it up until

you put that side of

the face, in shadow, that's called

short lighting actually tint your

face to me a little more eyes look

this way now Lola, that's what

we call short lighting, she looks

straight at the camera with her

face, keep turning your face

more, that's split lighting that

there she turns her face

that way, that's what we call broad lighting.

Now Lola do me a favor

just pull this back a little

out of your face still low,

OK perfect so let's raise this up again.

Now I'm using this light because

it's so easy to read on the face.

You can see your rumberant right

there here you can see your modified butterfly.

You can see butterfly light, turn

your face towards me, keep looking

straight there is your butterfly,

there's your modified butterfly, there's your short lighting.

Now, I want to show you something about short lighting and if you get this.

Actually turn your face straight at them, they'll probably even see it even better.

When you're adjusting your light to

put split light, short light,

or broad light, you've got

to make sure you don't

get that deep socket in

there, so you're going to bring

your light as forward as

you can, clean that area

up in there, just till

the light starts spill on to

the other side of the face,

if it shows up over there

you've gone just too far and

all you do is just back it

up a little bit and then

you can see how that's a

perfect split light we've split the face in half.

She turns her face that way,

her eyes will go straight

with her nose, turn a little more.

Got it, that's broad lighting your face back this way.

Looks straight, yup.

Good luck.

Show it up in the

other Bettye, back it up

a little bit, and that's about as

clean as you're going to get

that light without putting any dark

sockets in the eye there.

So there's your shot, she looks

at the camera, they're split, she

turns her face that way, [xx]

with your nose that's broad,

you've raised the light up, put

a triangle patch over there,

close the shadow into the

edge of the lip, that's broad,

rembrand, you turn your

face towards me [xx] on the other side.

If I put it back

to this that be

just [xx] so those

are the positions of the

light when you go to

position your light, replace it,

and if you notice every single

time you move this light you're going to change your face.

Look how nice her cheek bones

look in butterfly like when

you pull to the side to modify

it, look at [xx] when it's does.

So all these different positions of

the light are going to

change the shape of the face

or what they're really

intended for is for correction,

when someone has problems with

their face, and you want

to correct it, you use

the light to correct it, so

at that point let's make a

mistake on her face, so you

really are not that good looking, so

what we're going to do is take

your right hand, put on

top of your nose, perfect, OK.

Now if your nose wan't that

great right now, and you

had a bump on it the

bump which show up in

the shadow, so if we look

at her face, where do the bump show,?

Right there.

So if this was a

subject, your studio and

they had a bump on their nose,

how would you correct that?

That's the question.

So now what I'm going

to do is position the light to correct it.

So there were bump

on their nose, we're going to

move the light into butterfly position,

and it's completely erased, so you can put your finger down there.

Now whether this person has a

bump on their nose or not, we've

erased it, so that

when you're enhancing things you're

enhancing, and when you're

hiding things you're hiding them.

See when you turn the light on

the camera to take a portrait,

you just don't turn a light

on to get an exposure, there

should be a science behind

why you put the light where you put it.

So if I came to your studio,

and said, why is your light in butterfly position?

You should say because I love the way it does for the cheeks.

If I said to you, why

is the light in split light position.

You should say, because someone's got

a really wide nose and I

want to make it look thinner, so I'll show you that.

Let's say her nose is wider,

so you know your left hand,

put it out here like your nostril's huge.

Lower it down a little bit.

Right there.

This part, your nostrils big.

So now if I take my

light and I expose that, it's going to get bigger.

Remember highlights project shadows hide,

so lets hide that so by

putting the light in split, there's

no light hitting her nostril over there.

It can not be bigger looking than what it is.

OK.

So put it down.

So our job as a

photographer is watching where we

put the light, and having a reason for where we put it.

That's kind of the

principle behind broad split

short, Rembrem Butterfly, Brad

Rembrem and what did

I miss, loop lighting, so

you've got to watch all

that stuff throughout the day

as you're adjusting your light, and

then once you get it, then

you start looking at people and

regarding their type of face, and

what's the best type of light to put on them.

OK.

So now that we've got that, let's talk about about something else.

So Laura you're good, but

the first thing we're going to talk

about is the body.

So what you don't want to do

is have your light down as

low as I told you, so we're going to raise it up.

You don't always want the light

hitting the front of their body,

because it just adds so much light there.

You haven't told anybody where

you want their [xx] to be

or where you want you eye to

go to, so La turn your body that way.

Keep going, good.

Show this back all right,

now the front of her is

already gotten dark, so your

eyes are going to go to

her face as long as we bring her face back to the camera.

So just your face, keep coming, keep coming.

Cool.

All right we got it.

Now we need to talk

about, where does this light,

we've got the height, we know

the height and again if

you go up too high with

the light, all you're going to do is.

When you're doing the height of

the light, if you

don't see the catch light in

the eyes, then you

lower it down until the light shows up in the eyes.

So chin up just a little,

tilt this a little perfect,

that little Catchlight up in there

is your light, any really,

really good photographer is not

going to take the picture till they

know what that showing up

and watch how much

I can move the light, it's gone.

So it's a little bit of making

sure you got the height

correct, making sure you

got the shadow at the edge

of the lip, and making sure

the Catchlight it's in the

eye so I can actually raise

this light up just a little,

and missed it, somebody

has a forehead that's bigger

it's going to make of a

shadow into the eyes, so at

that point, you're going to lower

it down a little bit, you

might be better at broad split

or short where the light is

lower but it's not

coming, remember when you are

doing split, the light

it's not sneaking over there

in their eye it's them, it's

not this, don't let

the light in split or

short show up in

that other eye over there,

because then it's not split

and it's not short it's none

of them OK so

get in the right position, if you're

doing this make sure to

catch lights in the eyes, OK

now here is the other mistake you can make in lighting.

and that is you back the

light too far OK so

the question in lighting is how

far in front of

the subject do you place

your light, or what you're

trying to do is if

you're doing [xx] or loop

lighting is get the

light over the nose and

into the eye without making

a shadow in the

eye over there, so

again you don't want flat lighting

you've got to push it just

so you get enough shadow over there,

where it's actually broad rumberent

and I'm going to show you the

staying with the light in the eyes one more time.

So look away from the camera.

So the shadow from the light,

from the nose you don't want in the white of the eye.

so you are watching that, to

make sure that you never let

that shadow go into the white of the eye.

Now that we've got that we

can go ahead and move on

to putting on softbox onto

this light so that we can

control it and maybe make it

even bigger and we'll add

some more lights and build this up and take the whole portrait here.

So right now I'm going to add softbox onto here.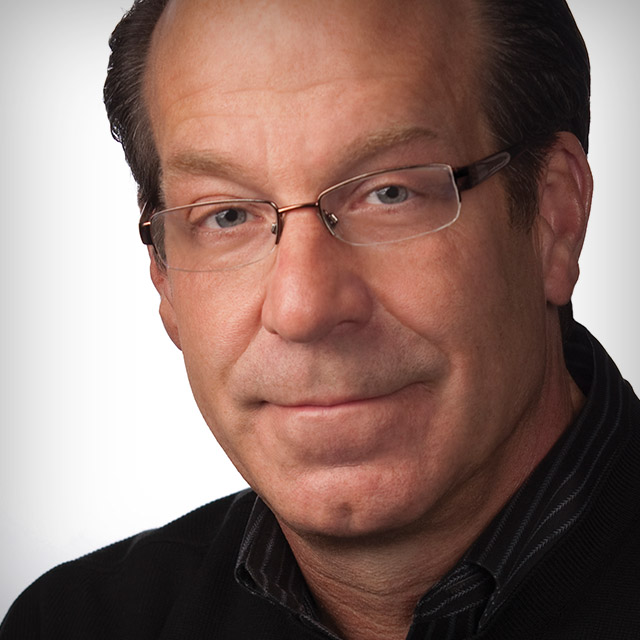 James Schmelzer
James Schmelzer is an award winning photographer, lecturer, and has been the technical representative for F.J. Westcott Company for over 25 years. James has been actively involved in designing new light modifier products as well as creating instructional videos demonstrating control of light. He conducts workshops, speaks at seminars, and demonstrates lighting at tradeshows. He's also the author and creator of the Quality of Light video series. James has been a member of the Professional Photographers of America, where he holds the Master Craftsman Photographer Degree. He also holds a Master's Degree with the Wedding & Portrait Photographers International. James is owner of Elite Photographic Studio in Shelby Township, Michigan where he specializes in High School Senior portraits and Weddings.