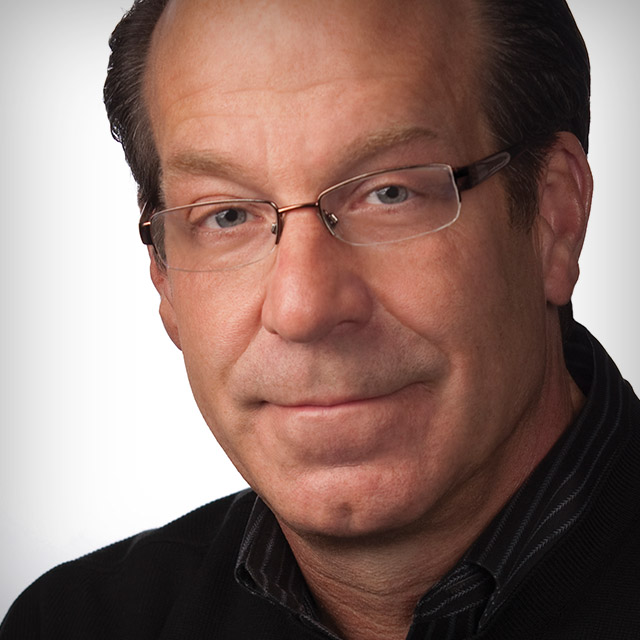 Studio Photography Techniques Using Constant Lighting
Lesson 6: Large Silver Umbrella
Published: July 2013
with James Schmelzer
Duration: 1 hour 19 minutes
About Course
Are you ready to take your lighting skills to the next level? Join Master Craftsmen Photographer James Schmelzer as he guides you through the transition from strobes to using constant lighting sources. We no longer need to use strobes all of the time, and constant lighting gives us the ability to better read the lighting on the face. James starts off with an introduction into lighting theory, then takes you through the step-by-step process of setting up various types of constant lighting sources, and ways to create different effects with some of the lights that are available today. Constant lighting sources make it fun and easy to experiment, and you'll leave the class feeling inspired to try some of the techniques in your own photography!

DISCUSS

Have a question or comment about this course? Join the conversation today!

Discuss this Course

No materials available for this course

So here we've moved on to

our next photograph, and our

subject has this flow

for around, and we

are going to do up against the brown

background so you got brown

eyes brown here brown

far brown background so it's

kind of all in harmony with

each other, but the

way I would like to get

a little more impact out of

this, and more brilliance out of it,

is to get a brilliant light so

this ray here is what a

super silver large seven

foot umbrella with black backing,

so you're going to wonder

like why is there silver

umbrella's are big huge

silver octa bank

light sources and this

type of lights are better for

either fashion where you are

photographing clothes and you got

to get really crisp out of

it, or definitely when you

get into a caught up,

you use a soft light and a fair coat it'll never show up.

So when it comes to

clothing you going to

want to choose different light sources

for certain things this photograph,

what I've chosen to do here

is, almost do it like

off the shoulders type of image,

and have the subject kind of look back.

We're going to have her show off all those pretty hairs.

So I'm going to need a light

over here to light this, and then this is going to end up going dark.

So I'm going to move another hair

light into there, and then

we're going to have to get detail out of the background.

So let's start with the background.

So I've got my light.

Again, it's just a TD3,

and it's on a little

stand, and we're going

to hide this, and I'm

going to put it close to the

background because I don't want to light the whole background.

I just want to light just

enough that makes your eye drawn to the subject.

So again, I'm going to get

that near the back drop, look to

make sure that it's not showing up in my camera.

Now, whenever your

photograph is subject, and you're

going to do overlooking the

shoulder, there can't be any hairs in here.

So if this is showing right

here, and she looks back over,

this is going to come out of here.

If it's over here, it's coming

out of her nose this over here's

coming out of her chin, so

the first thing you got to

do is make this clean, there has

to be a clean line, so the

smartest thing to do will be

to just take the hair and put

it behind their ear, so now

I'm not going to have any problems,

I know there's going to

be a clean line underneath that

neck, if not you go back in there.

You can hire a stylist to

do all these stuff for you, you

can but a lot of this is just common sense.

If you've ever worked in Photoshop

and you're fixing stuff you keep

saying to yourself, I don't want to fix this again.

So I fix it all tried

to in the camera, you could

tell I would have to

probably fix this in Photoshop, fill that in.

So I'm just going to do that

now, so save

yourself some money, pay to

the details and you don't

have to hire anybody to do

this, even if your guy is

not the hardest thing in the

world to figure out, he can

see these strings here, pull

them but she will get

mad at you or we can [xx] down in a minute.

OK.

So you're looking at the composition,

you're looking at the back of

the here, you're making sure all

the stuff is good, nothing sticking

out too much I'm not

the greatest but I'm going to at least try.

This comes down shows the shoulder.

I've gotten a lot of

my inspiration throughout the years

from the photographers that were

in the 40s and the 50s and you

could look back and all that

different stuff I tried to

go to a lot of the

old timers, go to

their photo studios and look at

some of those photo books from

long time ago, but again you

can tell that this whole motif

is definitely from back then

so I could see [xx] here in it.

Alright so we've got our

background light and I'm

going to shut this off so you

could see, I can see how I place my hair light.

Okay now I'm going to

come in with the hair

light and try to

get it so that it lights

all this hair without too much

spill up in front I

can see some light starting

to spill in here so at

that point, I'm going

to need to add some

diffusion to the bottom of

this so I'm just

going to put this here

to tone this down halfway and

if I wanted a two

star production I would put

this up and double it, but

just the one is going to

be enough so I'm just going

to pop this at the bottom and

what that will do is

download that will knock

off by a stack of light right there.

So put this back in and

[xx] position us again

and look at how I'm lighting the

hair, and trying to

keep it from hitting the

shoulder there crop, now

we've got that, now we're going to come in with our other hair light.

This one is

going to be harder because we

can't light the face so just

need the light to the top

of the hair without any spill.

Cool now let's spray

the top of the hair again, what's

nice about turning your main

light off is that you'll be

able to see all these little

stuff, make sure

all that is perfect, OK now,

tilt your head back just a

little and that up

make sure this is back behind

her ear again, clean up

that neck line, that's looking

good, how's this back

in here, gaps in there.

I think we are pretty good, we

going to kill her back if

we pose her for too long,

all right now we

come in with the

main light, remember we're

looking for a nice shadow in

the face here, tilt your

head back a little, too much

shadow let's just do

a little bit of a loop, make

sure there is a Catchlight in the

eye, don't go up too high.

Do we need to feather it off at all?

I think we're looking pretty good.

Now, do we want it be more hair like?

Because if so, then you

just shut this down a little bit.

Now I can see that this light here is spilling onto the nose a little bit.

There we go.

Alright.

Let's put this back on.

I think we're good.

Then we come in with a little

white soft reflector, I've got

the little ones so it's easier

to control, and let's take a few photographs.

Now that I've changed my

light source, I'm going

to need to rewrite balance.

So I put my camera on back,

on aperture priority turn this

into incident meter 8 take

a photograph it says

at 60th at F4

which will be OK, because

I'm on a Tripod, and I'm

going to rewrite balance without that,

anytime you change your light

source, especially silver, it

is going to 60 F4.

Good.

She fixed her hair for

me.

Looking good.

I need to you fix that

one little hair, then we'll

show you what each light's doing.

OK.

we start with the background light,

you can see how it separates

the subject and adds detail

to the background but doesn't

overexpose the background in

the next image I've added

just a little kiss of

white at the top of the

hair to make sure

that portion of the hair

has detail to it,

next I've turned on the other

hair light, illuminating the whole

side of her hair, look at

the beauty of this hair

light and the result of

 the hair light when using a strip bag.

Now in the final image I've

come in with a large silver

parabolic umbrella letting it

bounce into to the soft white reflector,

and this is the final image.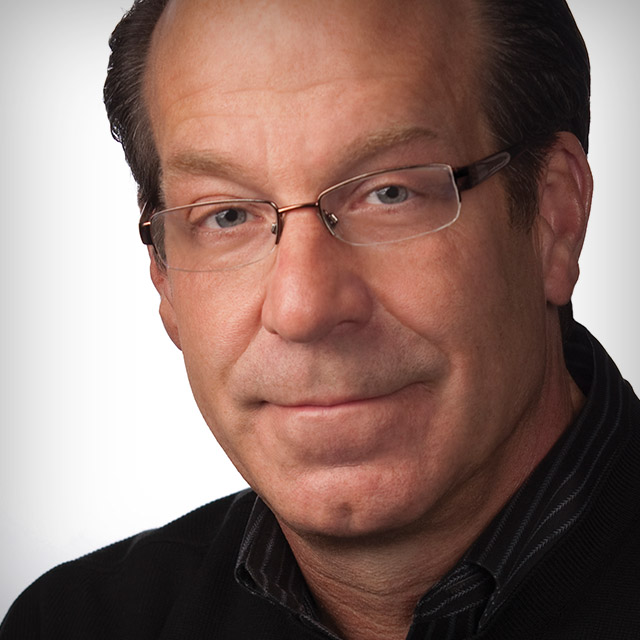 James Schmelzer
James Schmelzer is an award winning photographer, lecturer, and has been the technical representative for F.J. Westcott Company for over 25 years. James has been actively involved in designing new light modifier products as well as creating instructional videos demonstrating control of light. He conducts workshops, speaks at seminars, and demonstrates lighting at tradeshows. He's also the author and creator of the Quality of Light video series. James has been a member of the Professional Photographers of America, where he holds the Master Craftsman Photographer Degree. He also holds a Master's Degree with the Wedding & Portrait Photographers International. James is owner of Elite Photographic Studio in Shelby Township, Michigan where he specializes in High School Senior portraits and Weddings.