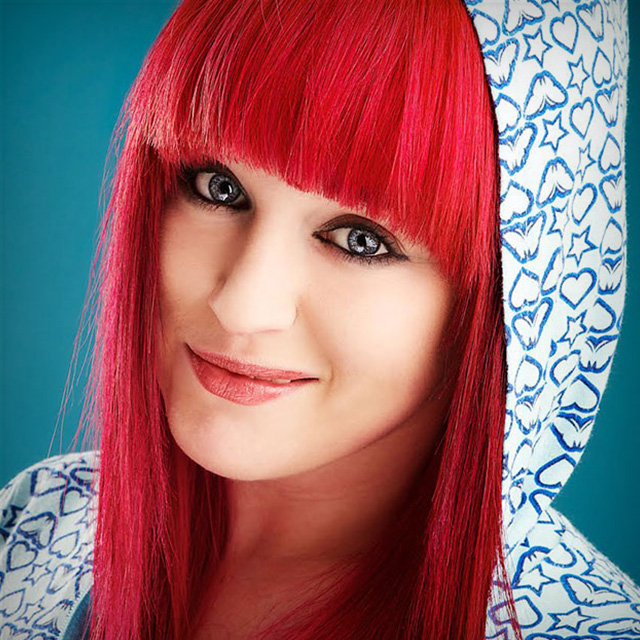 The Secrets to Capturing the Best. Dog. Photos. Ever. Taken.
Lesson 1: Introduction
Published: November 2015
with Kaylee Greer
Duration: 2 hours 11 minutes
About Course
Time to let the dogs out! Join the fabulous Kaylee Greer, a private and commercial pet photographer based in Boston, as she shows you how to capture the best dog photographs you've ever taken. In this class Kaylee works with four different dogs in different locations, ranging from the local park to the local animal shelter, and shows you her tips and tricks for engaging with her subjects to bring out their unique personalities and create portraits their owners will love, or that can help a shelter dog find a forever home. The locations and lighting are not always ideal, so Kaylee teaches you how she works with whatever situation she finds herself in to locate those hidden gem spots that provide the perfect backdrop for your dog. You'll need to be prepared to get down on the ground and make silly noises, but the effort will show in the fantastic photos you can create.

DISCUSS

Have a question or comment about this course? Join the conversation today!

Discuss this Course

No materials available for this course

Hi I'm Kelly Grey and I'm the professional

dog photographer behind Boston based dog

photography I am so excited

to be here in Florida today I'm working

with this gorgeous guy who is just the most gorgeous to promote us.

We are at a park, a beautiful park outside of Tampa, Florida.

Over the course of this class we're going

to go through three different scenarios that are

very reminiscence of the things that

I go through every day at photo shoot,

we're going to photograph Gator and I'm so excited my lens with a gorgeous face.

And he is representative of a

pretty well trained dog, he's got a really

great seat, he can stay, he can

hold a nice pose for us if we need that for pretty standard periods of times.

He loves to proff us wrong by

looking all exciting things going on back

there, but then also we're also

going to work with him here today at this gorgeous

park and they all kind

of beautiful all mature breeds and

their fields, so we're going to find

some great spot here to work with

Gator and then we're also going

to go to the beach a little bit

later on and that's going to

be with this beautiful little dog, so

her name is Jessa and she's a

little bit smaller than Gator, a totally

different breed and Jessa is a

little bit more luminescent of a regular dog maybe more of your every dog.

A dog that do not necessary have a

turn of training and something you're

going to come up across every day there but

she's going to be wiggly and waggly[sp]

she's going to be all over the place

and we are just going to deal with that,

and then we're also going to

the shelter and I'm so excited

about this because it's a really huge,

huge par of my dream and my

adventure of how I got here today,

I started photographing dogs with the

shelter, dogs that are especially behind the bars of the cage and they're waiting patiently for a new home.

For families to come along and adopt

them, and so they could

really use some incredible marketing in

terms of great photography, so I

go to the shelter locally in Boston

and I work with dogs there and

I make really special portraits of them

that can be shared so that their

new forever families can come find them and bring them into their lives.

So we're going to go

to the shelter and we're going

to pick out a dog, we're just

going to wander in it's going to be a super

real life situation where we just wander

in and we see what kind of gorgeous dogs

they have there and we're going to pick one out and we're

gong to make some really

special portraits, and it's a tough,

it's a challenging environment and the

shelter, it's not so ideal and

serene and picture ask because we're

out right now, so it's going to

be challenging for sure and I'm really

excited to show you the different ways

that we can get around all of the

troubles that we're definitely going to face

with a tough backdrop and tough light and that sort of thing.

It can be done though, magic can be made there and I'm really excited to show you.

Before the session you just want to make sure that you're on the same page with the owner.

It's really important to set expectations right

upfront on exactly how the shoot

is going to fill you go because of course

a lousy owners aren't going to be photographers,

so they're not going to see those will

the same way as you and they're not

maybe going to fully understand exactly how

the process works, so just make sure

they're educated, it's going to make

the shoot go so much better, if

you let them know that a location that

you choose together is extremely important, you

want to try to avoid

people's backyards if you can,

a lot of times people would suggest

their backyards as a great location and

maybe that's nice for them

and they're comfortable there, but a lot of times it's really limiting to shoot in the backyard.

So just keep that in mind and

talk the options over with the

owner and see if you can get them to agree to come to a really special location.

It's going to make the difference in

your photo, you have a really special

background and you have a a

really great big area to work with the light and just kind of explore it.

Dogs live in our world and

they try so hard to communicate with

us and kind of tell us

how they're feeling, but really they have a language that's all their own.

So just try to be aware when you're working with them you're putting them in situation that is safe and comfortable for them.

And be patient, so so

patient and just keep in mind, indefinitely

not always going to give the shot off

on the first frame, it is so

common that it takes me a half

an hour or more in one

particular setting to get a

dog to finally cooperate and to finally look at me exactly in the way that I need him to look at me.

So don't get frustrated, and that's the worst thing that you can do is really get frustrated real quickly.

Just come equipped with much patience as possible and give yourself pretty of time to work all those looking and details.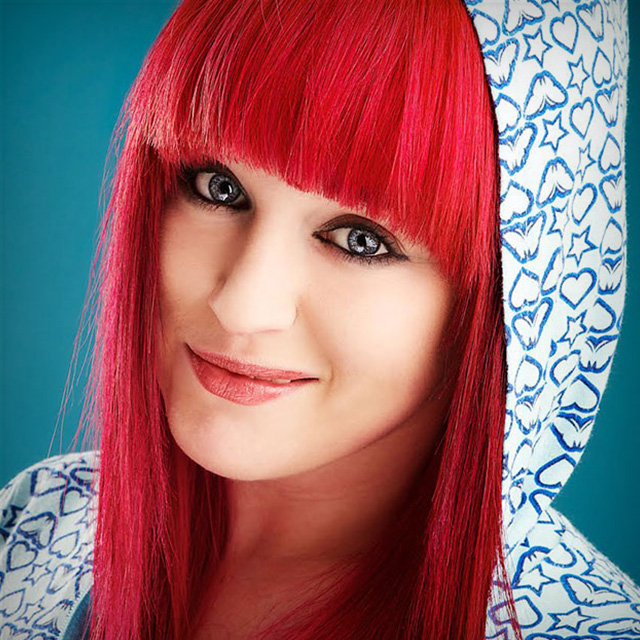 Kaylee Greer
Kaylee Greer is an internationally recognized private and commercial pet photographer. She is living out her dream through a camera lens in gorgeous Boston, Massachusetts. She's traveled the world teaching pet photography workshops and has seen her work published in many major industry editorial titles. Her images grace calendar lines, greeting cards, products, packaging and advertising campaigns throughout the commercial pet industry. Her photographic style is drawn directly from the inspiration she finds inside the soul of a dog. She is fueled by the joy, whimsy and unrelenting happiness that is so uniquely canine. Kaylee is known for her love of vibrant colors and unique process of capturing the comedy and character of dogs. Through her business, Dog Breath Photography, it is one of Kaylee's strongest passions to give a voice to the voiceless by volunteering her time to local shelters and photographing the abandoned and homeless animals who lie in wait for a second chance.