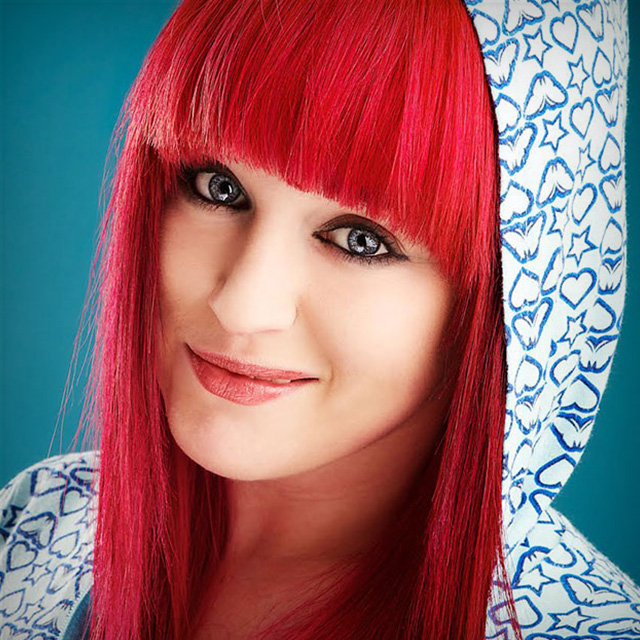 The Secrets to Capturing the Best. Dog. Photos. Ever. Taken.
Lesson 3: In the Park: Getting Great Expressions
Published: November 2015
with Kaylee Greer
Duration: 2 hours 11 minutes
About Course
Time to let the dogs out! Join the fabulous Kaylee Greer, a private and commercial pet photographer based in Boston, as she shows you how to capture the best dog photographs you've ever taken. In this class Kaylee works with four different dogs in different locations, ranging from the local park to the local animal shelter, and shows you her tips and tricks for engaging with her subjects to bring out their unique personalities and create portraits their owners will love, or that can help a shelter dog find a forever home. The locations and lighting are not always ideal, so Kaylee teaches you how she works with whatever situation she finds herself in to locate those hidden gem spots that provide the perfect backdrop for your dog. You'll need to be prepared to get down on the ground and make silly noises, but the effort will show in the fantastic photos you can create.

DISCUSS

Have a question or comment about this course? Join the conversation today!

Discuss this Course

No materials available for this course

So Sarah of you could spin

Gator's color just so that

the crasp there is not facing me that's perfect, that's just harder that I'll get it out later.

So if you can actually put it

almost kind of fully behind him

so I can't see it

and then if, yeah that's perfect,

and stand back, see if you

can slowly step back, perfect, alright he's great.

Okay so I'm going to just

get a couple of settings make sure my

light is good and my settings

are looking great and then I'm going to

focus on getting a great expression out of

him, so I'm shooting this

super wide open so I can

get that soft gorgeous booker blur in

the background with this magic light and everybody needs a mustache squeky to it.

Alright lets see we get things about this.

Now I've got him where I want him,

but I just don't have his face, so let's

see what happens here Gator who's this?

Good boy can you wait

there I'm going to find some other

wacky song I have a DAT call alright lets's give this a try.

You got to get good at shooting with one hand too when you're kind of busy with the other one.

Gator, he doesn't care

much about that one okay, let's see

here Gator, what's going on

over there, let's try to re-position him a little bit just so he's facing me a little bit more.

Kind off more forward with this test towards me perfect, and the just kind of always keep that leash behind his back wherever possible.

Perfect and then step again back

slowly so he doesn't follow you, perfect,

so Sam could you help me a little bit to try to get his attention?

I'm going to have Sam sound a little excited.

Right now may be make a better

of a star in the ground just so

Gator becomes interested enough and less

interested on what's going on over there,

and we have a squeaky toy and

Sam is on my level he's right next to me, so this way Gator is not going to look.

if Sam's this way, he'll look this way, if Sam is over here, he'll look over here.

So right next to me super, super close to me, I have no personal level.

He's getting settling in, that's okay, that's perfect.

Okay I love that.

So here is the only thing now, now they've lowered, I got to get some of these foliage out of the way.

Sorry nature,  just a few.

Okay, now that he is low

I want to match him and I want

to get super low as well, just

so I'm on his level

and I'm in his world, so let's get super low.

Are you ready?

I'm ready.

Nice, think you can squeak?

 It's perfect.

Can you actually make it squeak?

Perfect.

I'm shooting this scene in a

particular situation with magical light

here, with my 35 prime,

because I just absolutely love the

quality and the sharpness of this

lens I wanted something a little

bit wider so that I could capture the

whole scene because it's quite a

big scene and it's kind of powering and I wanted to capture the magnitude of that.

So I'm a little wider just so I can include all that.

I want it because I'm wider, I don't

want to be too far away from Gator because she's

going to be super small in a frame,

so I'm pretty close to him and

truly I can get even closer which I

will in a minute here, because then

he will be nice and sharp in the

foreground and I'm going to shoot

wide open, right now I'm at

F2, so this way everything is really soft and

blurry and just gorgeous shiny booker

in the background and it's all sparkly and

magical so it's beautiful and the

light is coming from behind him

so that's great because you getting

this amazing light coming in through

his fur, and light coming

through dogs fur is just a beautiful

thing I mean you kind of

see the rim light coming around the top

of his head here and he's

such a perfect colour for that situation

too he's got this natural coat colour that

fits in perfectly with this scene also

because his back lit, I'm losing a

little bit of light in his

eyes with dogs and

I think with any portrait subject

really the soul and the connection

is in the eyes, so really

want to make sure that eyes are nice and

clear want to make sure

that there is a lot of light in his

eyes, but because the sun's behind him

unfortunately the front of him is kind

of falling into a little bit of a

shadow so we bring our

reflector in here, and Cathy is

holding the reflector for us still, kindly thank

you, and I happen to

be using the gold side of the

reflector I have this like five

in one reflector that has all these different

colors so they're silver on the

side and we have white, but

I've chosen gold because I think the

warmth of it really is perfect

for the scene, it's really beautiful, I really

compliment his coat color, and then

the light that will have coming through so

that's why I picked gold, I don't

always use gold but I think in

this particular situation a nice warm light

really helps kind of fit theme,

so we're going to earn, we going

lose the reflector for one shot just

to show you kind of what's going to

happen if you don't have a reflector on

the scene, its not going to

be the worst thing that has ever happened

by any means but it's definitely going to

have less umph and a little less top,

so let me just take a shot

right now with other reflector this show

you what's kind of going on with Gator's space here and let's see if we can get him to look at us to be fair.

Gator are you ready?

That was a dog.

There's a dog looking behind us so Gator is super interested in that and super excited.

And that's okay, that's great, actually sometimes

you can use that to your advantage if there's

a dog that's just about to walk

behind you just like right now, when

Gator this is

real life, it's the nature of working

with dogs, they're motivated by

different things and Gator is super

interested in this little buddy we have

back here, and like I said

sometimes you can use it to your advantage

to wear as the dog walks right behind

you, your subject is going

to keep their eyes focused on whole way

long so you will be able

to use that and kind of snap while

he's looking at you or what

appears to be looking at you we

don't have to know the truth there is

something cooler behind us so that's

okay, and again gator is a

dog and he wants to meet other dogs

and that's just the way it is, so

no worries at all, Sarah is a

Gators owner and she was

great with that just making sure that

she stays on leash and he stays safe

and doesn't run off and doesn't

get into any trouble, he's just safely

on the leash here, so I'm going

to shoot this without the reflector just to show you the difference here.

Let's see if we can get him looking right at us.

Alright Gator, you ready?

Perfect, okay beautiful, so

now let's pull the reflector back in

with a gold side now, and

you can kind of see the light hitting

him, you can kind of see the difference there, so

now I have a light on his face,

let's try one more time, same exact kind of shot are you ready Sam.

Okay Gator, where's gator.

There we go, perfect.

cool okay, and then inevitably in

the frame I have a little bit of

Sarah, Kate's mom in the

frame because she needs to be relatively close to him because she is holding a rish.

If I was being really neat picky, and I should be.

And sometimes I get a little distracted because, you know, you are dealing with so many things.

You are dealing with trying to get the dogs

to look at you, balancing the light,

making sure he's safe and he's

not going to run off, sometimes you miss

a little detail, so what I will

tell you to do Sarah is see if

you can take one more step back and just

let that leash out fully, perfect, okay,

and actually the dogs are always going to

look at their owner and say where in

the heck are you going, because I want to

go wherever you are going so sometimes

when you have an owner stop away

is always a tough situation because the dog

is like almost always going to look at

them, but Gatta is pretty down

well train if we're lucky with him

today, so let's try that, I'm

going to do one more now that sells

really outside of the frame here

and let's see if we can get his ears up with a good squeak.

He's getting a little sick of

our speech, so let's try,

something we're going to rustle

in the grass a little bit here and

see if he's interested in that.

There we go, and then bring it up perfect.

Gator.

He thinks there's a dog over there, my bad.

Gatter.

Can you bring that right above my lens?

Did you want this?

There you go.

Okay perfect so we are good

so the only bit that I have of

Sarah and the frame right now is just

a tiny bit on her hand, and of

course the leash and that's totally to

should be expected when you are working with dogs

the owner is going to be pretty close

to you so that's okay, that's

totally something we can handle later

in Photoshop, just a little bit

of cloned sample take care of that

real quick so I'm not worried about

that, I'm more concerned about his safety and making sure that he is really tethered somewhere safely.

Yeah I think that because

we are shooting sunrise right now

which is super exciting because that's really

weird for me because I'm a sleeper, I'm

usually only awake for the

sunset shoot so this is new

and different for me, but because the

sun is coming up here, the light

is only going to get harsher and

it's only going to get more contrasty

as it gets higher in the sky so it

becomes a little bit limited in terms

of what you can shoot in terms of having

really special light, but I think right

now I just want to do some

really straightforward portraits of Gator like

nice up close and I'm just

to have him basically sit in the

grass somewhere with some really just

kind of even light, maybe even light, that kind light and I'm looking around and I see some goo spots for that.

So I want to talk very quickly about

the importance of angle when you're photographing

a dog, because dogs are pretty

everyday creatures in the sense that

we see them all the time as

humans, walking down the street

you probably see five, 10 dogs every

day at least and you notice them and

you know they're cute and sweet, but you're always seeing them from the same angle.

yYou are seeing them from a standing position eye

level so you are about five or

six feet in the air and

you are looking down on them so I

think naturally when you first start to photograph dogs and you look at let me kind of standing there.

And you are pointing your camera at them.

You got this level.

And here is Gater.

And I'm just going to stand here.

And I going to point this.

And it's super cute.

Don't get me wrong because gater is super

cute so it's kind of hard to

take a bad photo of a

dog so gorgeous that being said, I

want to show you very quickly what

the difference is when I

when I just put a little bit more effort

in and change at my angle, so if

I'm just standing here and I just

put this much effort in, I just

look again and I I'm not going

to, let me see if I can

actually get you know what I'm going

to very quickly switch here and I'm

going to get Sarah whose's Gaters mum,

right behind me, because he is

really interested in paying attention to

her, and actually going to have

my assistant Sam hold Gater, since

he's less interested in Sam, he's not

going to he likes him but

he's not going to be add interested to look

at Sam, he's going to really want

to look at her, because he recognizes her voice

and, Hero has a bond with her,

so now that I have her behind

me I've got his eyes on me

and I have no personal

bubble whatsoever so Sarah can be

super, super close to me and honestly

the closer the better, so we are just

going to go for the straight average shot without me putting too much effort into it.

So perfect, so get up

look me really quick and I got a snap

off and so this is me just

standing this is how I see a

dog everyday from my level, and

I'm going to put a little bit

more effort now and I'm going to

go a little bit lower because Gig is

down here so let me get a

little lower with him let me get closer

as little, and if Sara

comes down with me then again his eyes

are going to be more towards where he is at,

so I want his eyes looking aright at me get him get him.

Hey Perfect.

So, got that.

So I gonna put the most effort and I gonna go all the way down.

And here is the thing about being a pet

photographer and working with dogs, you really

can't be afraid to get dirt and

get intimate with the

ground here, so basically I'm

almost always laying on my

shoes, I'm almost always laying on my

stomach throw around in the

grass and dirt with the dogs, so just

dress for it and don't worry too much

about it because your photos are going to be so much more valuable for it.

So now that I'm going to get really, really low then I crouch here.

And I really want to

be in Gator's world, I want to be on Gator's world here, s o now that I'm done and here.

Lets see whether we can make him to look.

Perfect, perfect perfect.

One time with the speak.

Perfect.

So now I've got these three different

levels to show you of kind of

not much effort, a little bit

more effort, and lots of effort, because

I'm laying down on the ground and

I'm kind of you know and one

with nature down here and I'm getting

dirty and it's not the most pleasant thing in the world of course but man is it worth it.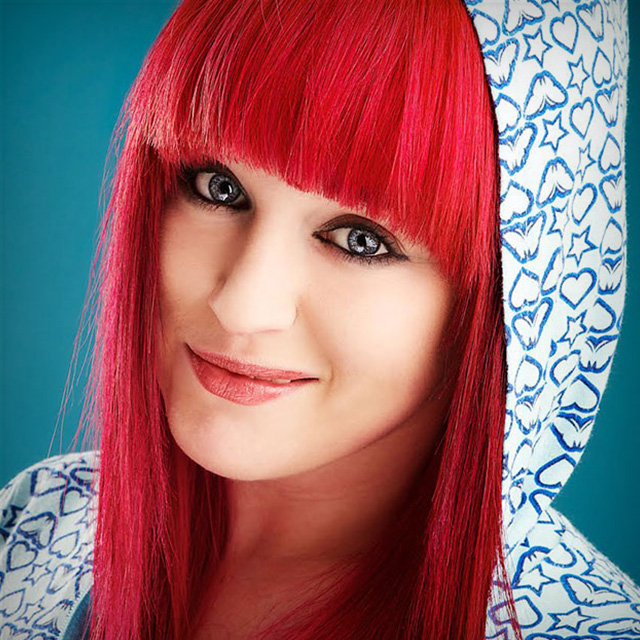 Kaylee Greer
Kaylee Greer is an internationally recognized private and commercial pet photographer. She is living out her dream through a camera lens in gorgeous Boston, Massachusetts. She's traveled the world teaching pet photography workshops and has seen her work published in many major industry editorial titles. Her images grace calendar lines, greeting cards, products, packaging and advertising campaigns throughout the commercial pet industry. Her photographic style is drawn directly from the inspiration she finds inside the soul of a dog. She is fueled by the joy, whimsy and unrelenting happiness that is so uniquely canine. Kaylee is known for her love of vibrant colors and unique process of capturing the comedy and character of dogs. Through her business, Dog Breath Photography, it is one of Kaylee's strongest passions to give a voice to the voiceless by volunteering her time to local shelters and photographing the abandoned and homeless animals who lie in wait for a second chance.