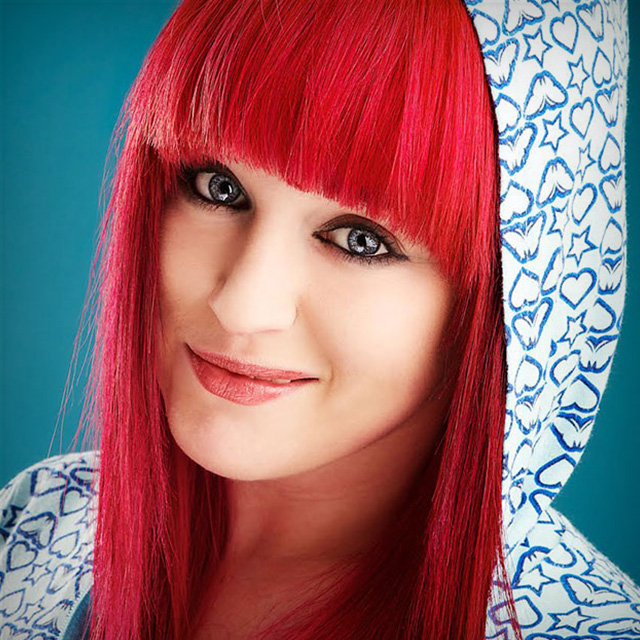 The Secrets to Capturing the Best. Dog. Photos. Ever. Taken.
Lesson 4: In the Park: Changing Locations
Published: November 2015
with Kaylee Greer
Duration: 2 hours 11 minutes
About Course
Time to let the dogs out! Join the fabulous Kaylee Greer, a private and commercial pet photographer based in Boston, as she shows you how to capture the best dog photographs you've ever taken. In this class Kaylee works with four different dogs in different locations, ranging from the local park to the local animal shelter, and shows you her tips and tricks for engaging with her subjects to bring out their unique personalities and create portraits their owners will love, or that can help a shelter dog find a forever home. The locations and lighting are not always ideal, so Kaylee teaches you how she works with whatever situation she finds herself in to locate those hidden gem spots that provide the perfect backdrop for your dog. You'll need to be prepared to get down on the ground and make silly noises, but the effort will show in the fantastic photos you can create.

DISCUSS

Have a question or comment about this course? Join the conversation today!

Discuss this Course

No materials available for this course

Okay so we are going to change

it up a little bit, in this park here

we've kind of adventured around we

see what kind of different locations this park has to offer us.

When you're in a client shoot, you're always going

to want to try to get as much a variety

as you can so there's good

choice for your clients afterwards in terms of different looks and the lighting and that sort of thing.

In this particular instance we found

this great ridge and I'm so excited,

I love the perspective here in

the leading lines and I think just

popping Gator right that center on

this ridge will really be something kind

of special, really and truly we

have a whole range of cars back there on

the other end of the bridge which is  a

bomber but that being said with

photography it's all about  the illusion,

so I noticed that when

I came over here and I just kind of

check the area, I didn't even take

Gator, I just walked over to check

out the area with my camera kind of

getting different angles with my lens and laying down

and what's I found is that

as long as I'm super low, the cars totally

disappear so I'm not worried about that

stuff back there, so that's kind

of nice, also the light is pretty

even right now natural light in

the sun and the sun

is getting a little higher, but it's kind of hiding behind

some trees right now, which is great, so we're

going to work the light, we're going to

work with what the sun gives us because that's our light source today.

So basically I want to have

Gator kind of dead center

here on this ledge, and a really

cool thing working in a spot like

this you have all this little rank on

the side here, so let's utilize that as

long as this seem they're really safe

and steady, let's just tie

Gator to one of this low ranks

here this way we can totally remove Sarah

his owner from the frame and this

way it's much less Photoshop, you don't have to worry about dealing with, removing a whole person later.

So I'm actually going to have

my assistant Sam take Gator, just

a little bit down here just probably

five or 10 feet down here and

tie him up, so we are just

going to get him all set up for the

shot right now, and typically leashes, your

average leash is about six feet, so

usually that gives you a good amount

of play to get a dog kind of

tied to something but then also

get them enough flack[sp] to get them where you need them, and he's right there at the center.

and so I love that, I usually ask

owners to also bring if they have

like a fun decorative color, also bring

along like a super simple plain color

maybe night natural color, because obviously

when it's no longer Halloween they might

not want a particularly theme to color in their photos that they have  hanging all year.

So I just try to keep those details in mind, so anyhow let's try to photograph these let's see what happens.

I'm shooting this again with my

35mm, its funny I'm actually using

it quite a lot today, I use all

of my lenses quite a bit, but

I just love this lens particularly because

of how wide it opens and because

I find it to be so sharp and

I just really love that I

love that super sharp focus on

the dogs eyes so I'm going to use this

right now and again it's a

little bit wider so I'll be able

to get the feeling of this bridge on both sides receding back.

So we're going to try to get

Gator kind of centered, he's hanging out

looking over at the pond cause there's

cool things over there, so no worries,

we'll just kind of work him out,

let's use some treats he loves treats,  what dog really doesn't?

So let's give him some positive reinforcement for

working for us, perfect and

then ideally Sam if you can get him almost center I'd be grateful, thank you.

Changing some settings up I'm

keeping a fast shutter speed, I

want us, we're going to have a pre done

fast shutter speed when working with animals

because they move so fast

you can see him moving his head and

he's kind of shaking around, they remind

me of those football players and those

electric football games where they

go, that's what dogs do, they just move around.

And look at how wonderful you are doing Gator, look at your cute butt, that's brilliant, it's brilliant.

He is not interested in us at all

and that's okay, and dogs have attention

span that is similar to children so

just prepare your minds and have patience, so much patience.

Okay so I got him where I

want so let us just see if we can

get a great expression from him and he is kind of distracted.

so let us try maybe noise and then

sometimes they make super weird noises and I

tell my clients do not worry about

it it is going to get wearied it is going

to get crazy because I will

use my voice sometimes it the best

noise maker that you have as your voice and

you can kind of bark at

them and maybe do a little

meow if you can emulate a cat

pretty well so that stuff

works sometimes it really does depends

on the dog but some times it is worse to

get their attention they go like what kind

of crazy thing is going on here

so Sam is going to help me

just keep resetting him and every

time you reset him make sure you

treat him make sure he is here

with the path of experience or else

he is going to get sick of us real quick

okay he is perfect ideally have that

illusion at the back so that I won't

have to remove that later on Photoshop because

its kind of a pain, so when you

work with animals sometimes we take what

we can get, so I'm not going to move

him right now since he's doing so well, I'm just going to deal with look, oh there we go!

That's okay, okay so now that,

all right someone is going to grab small

treat from a crazy dog lady pouch

that I have connected in my body here

always have treats, always have so many treats.

So I got a cool noise that I'm

going to try, this is week that

came directly of a stuffed animal

I am going to say one thing

and that as the least is going to

be really hard to remove when it

is wrapped around the whole like that so that

is the only thing that has to be super

stickler about as make sure the least

is not wrapper around the piles it is

really hard to get that our later Gator.

I'm just going to try to have Sarah gator's mum talk to him a little bit and see if she can get him.

Gator what do you think?

Great.

that's perfect.

Perfect, I'm getting on dead-on eye contact it's perfect.

Gator.

Alright Gator.

Perfect I got it totally perfect,

I love it, so can we see if we can get a little more light on him with that reflector?

so because the sun is kind open to

right here, I'm getting a

little shadow because it's really quite behind

him right now, so lights don't

have a tone of light in them, so I'm

just going to see if Sam can help out

with the reflector a little bit and grab some of that sun and just pop it right back into Gator's eyes.

Cool, alright so let's just see about

that reflector here, so let's get the

reflector right, we got Gator right we got Gator

right and let's get one squeak we got it.

Perfect, perfect, we got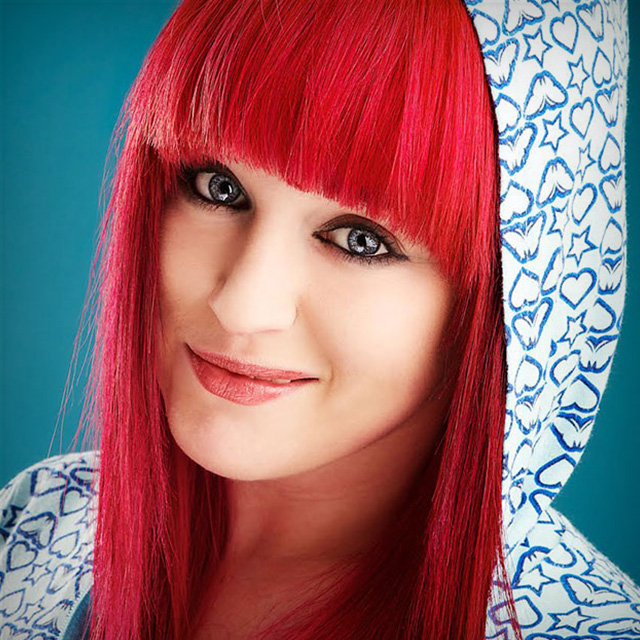 Kaylee Greer
Kaylee Greer is an internationally recognized private and commercial pet photographer. She is living out her dream through a camera lens in gorgeous Boston, Massachusetts. She's traveled the world teaching pet photography workshops and has seen her work published in many major industry editorial titles. Her images grace calendar lines, greeting cards, products, packaging and advertising campaigns throughout the commercial pet industry. Her photographic style is drawn directly from the inspiration she finds inside the soul of a dog. She is fueled by the joy, whimsy and unrelenting happiness that is so uniquely canine. Kaylee is known for her love of vibrant colors and unique process of capturing the comedy and character of dogs. Through her business, Dog Breath Photography, it is one of Kaylee's strongest passions to give a voice to the voiceless by volunteering her time to local shelters and photographing the abandoned and homeless animals who lie in wait for a second chance.