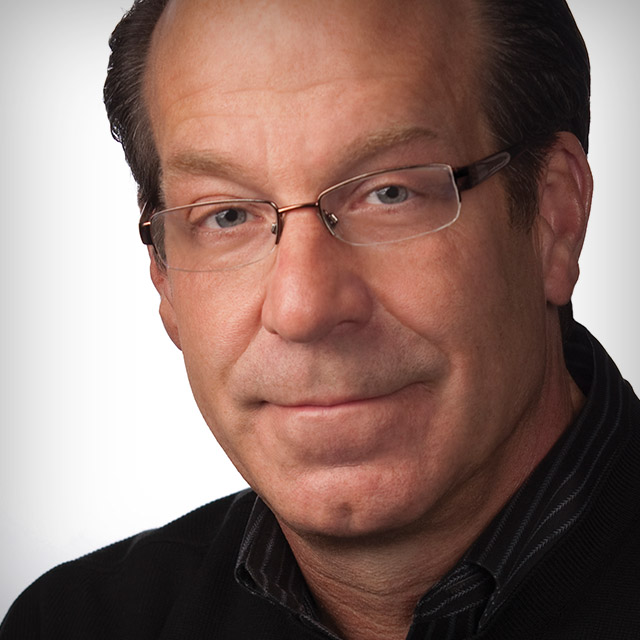 Studio Photography Techniques Using Constant Lighting
Lesson 5: Hair Light
Published: July 2013
with James Schmelzer
Duration: 1 hour 19 minutes
About Course
Are you ready to take your lighting skills to the next level? Join Master Craftsmen Photographer James Schmelzer as he guides you through the transition from strobes to using constant lighting sources. We no longer need to use strobes all of the time, and constant lighting gives us the ability to better read the lighting on the face. James starts off with an introduction into lighting theory, then takes you through the step-by-step process of setting up various types of constant lighting sources, and ways to create different effects with some of the lights that are available today. Constant lighting sources make it fun and easy to experiment, and you'll leave the class feeling inspired to try some of the techniques in your own photography!

DISCUSS

Have a question or comment about this course? Join the conversation today!

Discuss this Course

No materials available for this course

Now we're going to go

into, I'm just going to put this out of the way for a minute.

We're going to go into hair lights.

So this is another light,

and if you have two lights,

and you only have two lights

then I would say put the

second light opposite each other,

there is no reason you

would need two lights out here

and when the reflector

can do the job, so we're

going to take this right here and

this has what we

call fabric grid and you can put this fabric grid in here.

You can take the diffusion material.

You can take the diffuser that it

comes with and you just take

it out, because since this

bulbs are already frosted, you

can let role light shown here

or you can keep a diffuser in there.

If you wanted, if she

had bear shoulders, I would

keep the diffuser on the

bottom half inside here and

tuck it in there, and then

that would diminish this but

she doesn't so I don't

really need this in

there at all is she

a blonde hair you got to

have this in here, the darker

the hair the more shinier you

want out of it, so you can use this bulbs[sp?]

raw because they're already frosted.

Now, when it comes to the

position of the hair light,

probably one of

the biggest mistakes in lighting used

to be the photographers would take a

boom would put it on

top, and they would

just give a bowl of light on top of the hair.

So, what you really

want is the hair light

should be lighting this and this,

here's where the roundness of the

hair shows up and that's where the shine would actually be.

But you've got to remember, now

because of invention of the strip

light, you wouldn't have to buy

two lights to do here

and there, the strip light

will do them both, so

when you position the strip light,

you want to position it so

that it's almost going

to light all this, so let's turn that light down.

OK, so now we position the

hair light, and I'm going to

turn off the main light, just

so you can see what that light's doing.

Now, once you've got that light

positioned, you want

to make sure that no light hits the face.

So the hair light does not go up here.

It doesn't contaminate any of

these areas you want

to light the hair, but you don't want any light spilling on the face.

There's a little coming in

there, so you got to put

the grid in there to

keep from it doing

what you wanted to do without

spilling on to the face, now

don't be afraid to tilt it

up if you don't want

as much of light on the

shoulders you can rotate

it there is a lot of

adjustments that you can do with this

light you get that hairlight right

in the right spot, and you

control the intensity by how

many bulbs that you turn on,

now here I want this

full all the way up

then I'm going to adjust the main

light based on how the

hair light shows up and since

these light are constant, what you

see is what you get and

again they are daylight balance

fluorescent too, so it doesn't

look like any spills coming off on the face, I got that in the right spot.

Now, I kind of

like two of them because I

further the main light so

far that this side of the hair will go dark.

If you're not furthering your

main light, you're just aiming at

straight, probably might not

need another hair light over

here, so you could

get away with two, I'm a

little bit more extreme, I do

everything furthered with the

light going that way and

never going to the backdrop

as much, so here is another

one, now, I purchase two different

sizes because I

do a lot of poses where they're

looking over their shoulder, and

it might need more fore longer

hair, so that's why

I'll have two based on

how long their hair is and

then I'll probably say one available

to me if I would like to use it.

Now, we're going to

come up here and kind

of take a look, it's looking good

now that one is raw, we're

going to make this one raw so

they both match, so I'm

going to pull this down, pull this

out of here, leave that

door knob at the bottom doesn't really

matter I'll let the ball can

feel click the fabric

back in, adjust this

make sure no light hits the

face and look

at that coll, all

I got to is get it

off this shoulder, so I

just going to tilt it up

a little more there we

go that's why we

put a fabric grid in there,

we got that now let's bring

our blue background back, of course

blue is the opposite of red

and then we're going to add another

light, this is called TD

3 see me over here

with this Ryan, this is called

a TD 3 and what's

nice about it is it just

uses three bulbs, it's kind

of tiny, it's kind of

half dome on there so no

light come back at your camera,

I can aim that at the back drop.

So I'm going to look at the

camera, and then we're

going to send her up

the backdrop a little bit, and

then you can control your hotspot

on the background, based on

how close or how far

away you have the light from

your subject, I like a

little bit to fall off so,

should be looking good, all right

so let's bring all our lights in,

[xx] turn your

bodies that way away for

the light good, shoulders back,

turn your face back a little

bit that's going to be

one are perfect, excellent

looking good you got

a couple of straight hair is right

by your eye, if you feel

like touching up one hair,

I'm going to [xx] straight

hairs notice how I'm

not spraying her hair, I'm spraying

my hand, you can

see through their a little

bit I would say it's pretty good.

Alright bring in the

reflector Remember wide

in close, silver far away.

And now we're going to

turn your face a little

more, tilt just a little.

Good.

Tuck in that little hair there,

looking good.

So this would be a

basic portrait that you

could take yourself on this

easy principles here, and

now all we need to do is figure out the correct exposure.

You know me, I'm a pretty

big advocate of what we

call the Expo disk and it's

just a simple disk, put

it in front of your camera and this

helps get my exposure, so

I'm going to set my ISO to

200, I don't want

to take the picture at 2.8 I

would like to take the

photograph at let's say F4

just enough depth

to fill and all I

need to know is the correct

shutter speed, So I'm going

to put my camera on aperture priority,

put the camera here, turn this

turn my camera into incident[sp?]

meter take a photograph

of the light that's falling on

her face, falls on hair,

look at the back of the camera

it says 100 at f4,

so I'm going to manual

put it on 100 at

f4 and that would be the correct exposure.

Then for the color balance I'm

going to go menu, go to

custom white balance and says

do you want to use that image

because I'm using a canon, and

now I'm white balance, so

I'm at 100 at f4 next

thing I'm going to do is put

a lens chaid on the camera

cause lot of times light

feathered no one want to

go into my camera and then put

it on the try pads where everything is rock sailing.

I got a spray one here, that's

the kind of stuff that you'll see

later, that you'll

end trying to fix

nice, show this back,

great.

All right, now what we're

going to do since we have

our photograph, show you

one more show their back a

little more, pull on the

sides of your shirt a little bit,

turn your face a little more, great.

Now I'm going to take

a photograph of each image

so you kind of see how we built this portrait up.

In the first image you can

see how the background light

is illuminating the background

and separating our subject from

the background creating depth.

Now we turn on one of

the hair lights and you can

see how it's illuminating the hair,

giving detail to hair but

not touching the front of the face.

The next image we turned on

the other hair light see how

it's even all the way

around the subject's hair without

too much light spilling on

the shoulders and over exposing

them.

Then we turn on our main light,

and you can see the even, nice,

soft quality of light

coming out of this light source,

and then we add detail to

the by bringing in a soft white reflector.

And this is our final image.

Now that you've learned the basic

principles of lighting for taking

a portrait, simple lighting

techniques, now I'd like to

take you through a few poses

you could do with this

whole set up just get

yourself a little table, maybe

put a black cloth on it

and then you'll see some of the poses that I'll take you through.

So what I normally do is describe them to the subjects.

So I'll say, do this.

So now some of the

things you don't want is you don't want the hand missing.

That's a missing hand, missing

fingers, so try it on top again.

You don't want the fingers all wide apart.

If you go to the museum,

and you look at the painting, these

are always together, this one's separated.

So I learned by going to

the museum, and studying all

the different paintings that they have there, same thing over here.

Now, she can work the shoulders

a little bit by bringing this one

in, just got to make sure the hair is good.

So that's a basic pose you could do.

She can bring one of the

hands and do this side of your face.

Perfect.

This hand is never,

ever, ever like this,

because now this is as big as her face.

So hands are always sideways.

A guy you can keep this

straight, a woman you going to want to bend it a little bit.

Just a little never show the

inside palm of the hand

either so it's always a little

bit of that with a little

bit of the bend, if it's

not enough to bend then Tom

will lean over into it a

little bit so that, there you

go okay so that's.

Now the next thing, and again,

when you go to do this

type of stuff, you got to

make sure that they already have

their finger nails groomed so I

was Tom a head of time,

make sure you manicured your hair,

whatever it my be, okay.

So the next pose you're going

to do now that you've already got

that up there is the hand

can go this way, good so

it's light, this is all

light so we're going to turn

this a little bit more and first

it's here then it's a

touch up in there so first

of all back your hand

up closer to the ear and

then you know the hair it can

go back past that so we're just going to do a little bit of this.

Got it, it's never off

againt the face, it's always

soft and light over here and you never.

I just described to him, don't

distort your face, don't push

on, keep all that light the

next thing you can do is

fingers through under your chin,

good?

Or you can also do this where

they're are on top of each other

but then you don't

want this because it's too

busy with all the fingers

showing, so that it's

that it can go along with some of

this, and you can do that a little bit.

Now when you do this you've

got to watch your lighting again

because now you're lights not

high enough it would be

easier just to bring the light

off to this side but I

was just showing this pausing right

now for you and then

of course you could put your

hands back down and we

can turn your body that way,

so you turn the body either

way and then like I

wanted to show you earlier was

the over the shoulder's pose keep

turning, keep turning you got

clean all this up make sure

this is perfect look back at

the camera and R job

and this has to do this

so there is a little bit of

a triangle there because you

don't want your eye go on

like that and they pull the hair out

of the face a little bit, and

now when you are doing

double hair lights you are

going to have to get rid of one,

because you are not going

to want it to touch the nose

and you take your main light pull it back here.

Now your hair light over here

can come down a little bit,

and forward so that it

lights all that hair put

you back at more shoulders back,

and look on my temperature can be.

So that's a few poses you can

go through and again try

o keep your eye on the

hair all the time because that's what is going to mess you up.

So that's how our situation here

and take your portraits and hope

that that information is up to you.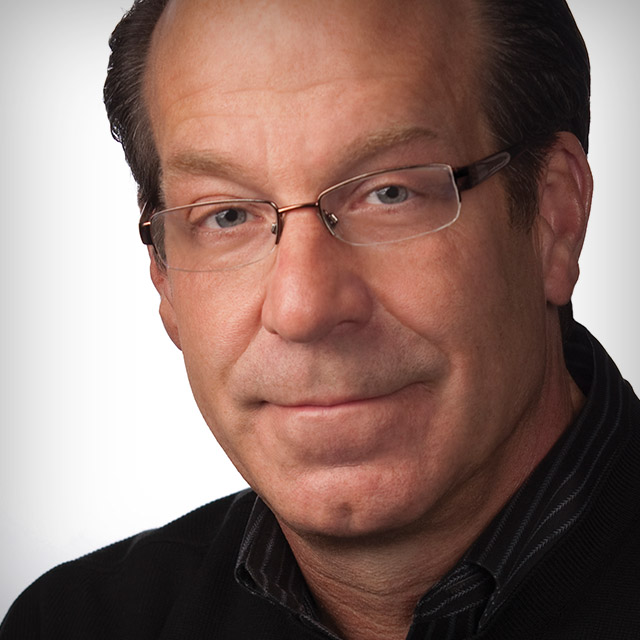 James Schmelzer
James Schmelzer is an award winning photographer, lecturer, and has been the technical representative for F.J. Westcott Company for over 25 years. James has been actively involved in designing new light modifier products as well as creating instructional videos demonstrating control of light. He conducts workshops, speaks at seminars, and demonstrates lighting at tradeshows. He's also the author and creator of the Quality of Light video series. James has been a member of the Professional Photographers of America, where he holds the Master Craftsman Photographer Degree. He also holds a Master's Degree with the Wedding & Portrait Photographers International. James is owner of Elite Photographic Studio in Shelby Township, Michigan where he specializes in High School Senior portraits and Weddings.