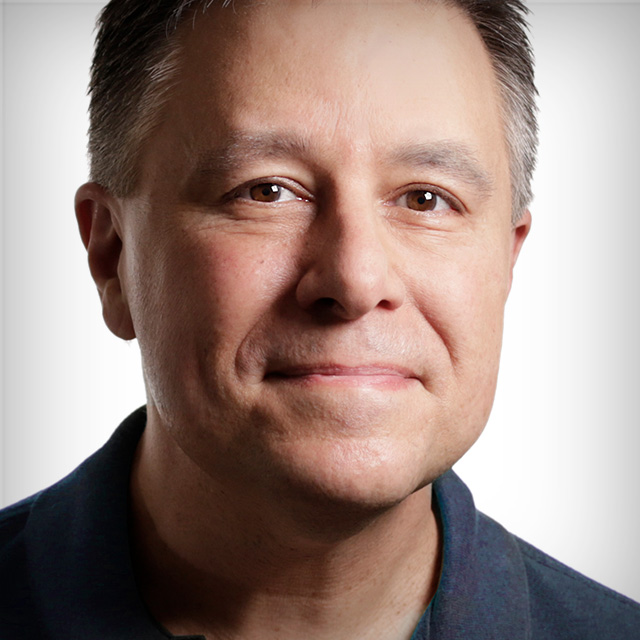 Camera Focus Techniques: The Key To Super Sharp Photos
Lesson 7: Getting Sharper Focus
Published: March 2017
with Larry Becker
Duration: 1 hour 8 minutes
About Course
Learn all about focusing with Larry Becker! You'll hit the ground running in this class, as Larry starts off with some basic concepts and terminology before digging deeper into everything related to focus techniques, tips, and best practices. Beginners and experienced users alike can benefit from learning how to take advantage what your camera (regardless of manufacturer) has to offer to help you get super sharp photos in all kinds of situations and subject matter. You'll learn how to set the diopter for your vision, how to control depth of field, the differences in focusing when using the viewfinder versus live view, the benefits of back button focusing, and so much more!

DISCUSS

Have a question or comment about this course? Join the conversation today!

Discuss this Course

No materials available for this course

So you might think that your auto focus system is weak, or your manual focus technique needs help,

because your images are turning out soft or slightly blurry.

And even when the camera says it locked focus.

There are other things, though, that cause soft focus or slight blur, and there are even some automatic technologies that can help you out here.

There are a couple of technologies associated with helping you get sharper focus.

And these don't really have a lot to do with the topic of this class, which is focus.

In other words, you could have an image that's perfectly sharply focused, and it's still blurry because of motion.

That's not a focus problem, that's a motion problem.

Still, I did wanna mention these two technologies so that you know what's going on and what you can expect.

And also, so that you don't blame a soft or

blurry image on bad focus when it's really a camera movement that's the problem.

The first technology is lens-based image stabilization and

the other one is camera body-based image stabilization.

So let's talk about the first.

Different manufacturers call their lens-based image stabilization different things.

Some call it IS for image stabilization and others call it VR for vibration reduction.

You'll usually see IS or VR even stamped onto those lenses, too.

The concept is that some lens elements are mounted inside the lens barrel with tiny motors attached to their mounts.

And then, if you're slightly shaking the camera as you're shooting,

everybody slightly shakes the camera any time you're holding it, especially if you're holding a two or three pound thing up to your eye.

So these tiny, tiny motors inside the lens barrel move one or

more of the lens elements to counteract the slight vibration of normal human hand-held movement.

That's called optical image stabilization or optical vibration reduction because it's moving

the optics of your lens in the opposite direction that you're shaking the camera and counteracting and compensating for it.

Most modern optical stabilization can give you somewhat more stabilized hand-held experience.

And, you can improve your ability to grab sharper images as if there were four or

five stops more of light, and so your shutter can fire faster.

Now, the way that your hand shakes will be different if you're holding it still, as opposed to panning.

So you need to know about the IS or VR technology of your particular lens.

Some have different modes and compensate for things like panning movement.

And when you mount your camera on a solid, shake-free surface like a tripod,

IS or VR systems will actually introduce shake because of how they work.

So that you want to flip those off whenever you're mounted on a tripod.

There's actually a lot more to optical stabilization than what I've just covered, but I want you to have a basic understanding here.

If you want to know more about getting the sharpest shots, there are great classes here on KelbyOne for that.

Moving on to the in body image stabilization, there are cameras that move the image sensor plane.

Some move it just up and down and left and right, but there are a few cameras like the new a7R II from Sony

that can move the sensor plane up and down, left and right and compensate for roll and pitch and yaw.

Every direction that you might need.

And the theory here is that even lenses that don't have built-in image

stabilization get the benefit of a stabilized system in camera.

And with compatible lenses that do have built in stabilization, the camera lens and

the camera electronics work together so that one doesn't interfere with the other.

I should also mention that besides these systems that move the lens elements or move the sensor plane,

there are some cameras out there that have what is called digital image stabilization.

That's where the camera processor manipulates a captured, blurry image and

tries to use software in the camera to undo that motion blur.

Optical systems almost always have a much better reputation than these digital systems.

And generally, the digital systems aren't even used by most people.

So, that's image stabilization, or vibration reduction.

But again, there are lots of reasons besides focus that you might have

visually soft images, and this class is just about focus.

So let's have a look at an interesting focusing technique called back button focus.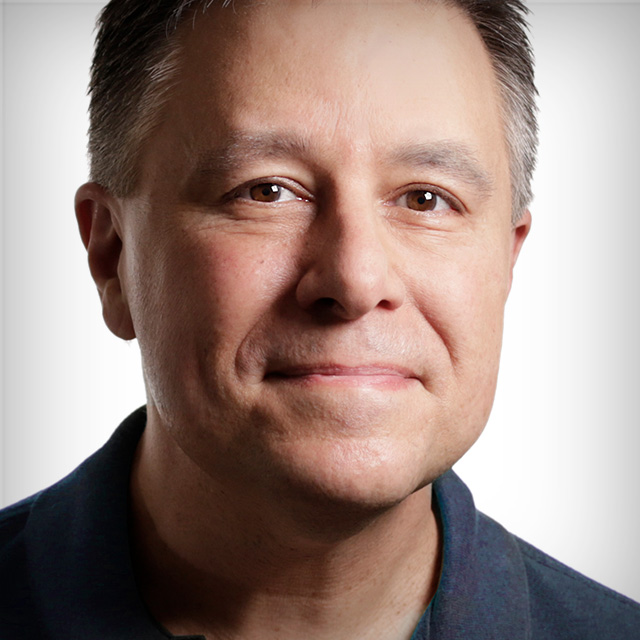 Larry Becker
For more than 25 years, Larry has been simplifying technology and helping people understand it through books, magazine articles, DVDs, online videos, and live training. Larry has been seen by millions of viewers worldwide on web TV shows like DTownTV and Photoshop User TV, but he's most widely known for his work as a trainer and gear reviewer for B&H Photo. Larry's technology training landed him on national TV with Leo LaPorte, on training DVDs in the packages with Sony PDAs, and sharing a stage with Buzz Aldren while representing Palm, Inc. at the giant tech trade shows in Las Vegas. His client list also includes Pepsi, GE, Lawrence Livermore National Labs, and the National Association of Realtors.