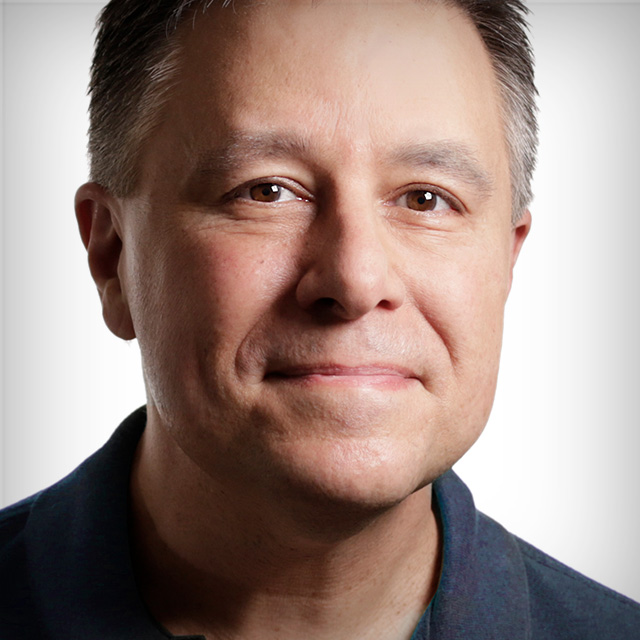 Camera Focus Techniques: The Key To Super Sharp Photos
Lesson 10: Focus Techniques
Published: March 2017
with Larry Becker
Duration: 1 hour 8 minutes
About Course
Learn all about focusing with Larry Becker! You'll hit the ground running in this class, as Larry starts off with some basic concepts and terminology before digging deeper into everything related to focus techniques, tips, and best practices. Beginners and experienced users alike can benefit from learning how to take advantage what your camera (regardless of manufacturer) has to offer to help you get super sharp photos in all kinds of situations and subject matter. You'll learn how to set the diopter for your vision, how to control depth of field, the differences in focusing when using the viewfinder versus live view, the benefits of back button focusing, and so much more!

DISCUSS

Have a question or comment about this course? Join the conversation today!

Discuss this Course

No materials available for this course

There's a manual focus technique, mostly associated with prime lenses, and it's called zone focus.

And it has nothing to do with auto-focus areas in your image area.

Which some people like me, refer to a zones within the frame.

So what I'm talking about, is understanding the optical properties of your lens in advance.

So that you know what?

At what distance things are gonna be infocus, and where your fall off is probably going to be.

And that's going to be based on your particular aperture setting.

So, let's say you're doing some street shooting with a prime lens.

And remember a wide aperture like F1.2 or

F2.8 Is gonna have that relatively shallow depth of field.

So that means that your focus will have to be pretty accurate, based on the distance to your subject.

But, if you can use a smaller aperture, like F8, or F11, your depth of field is gonna be deeper.

And you know in advance, that everything from 1.5 meters to say, 3.5 meters, is gonna be infocus at F8.

And then, you can do all the shooting from the hip and as long as the things are in that range, they're gonna be infocus.

Granted, you'll need to get a feel for what your camera's field of view is gonna be at that distance, so that you know what will be in the frame.

But all of this gonna come with practice and familiarity with your gear.

Now maybe you're thinking, yeah Larry, this sounds like a nice concept, and I even have some older manual focus primes.

But how can you tell confidently, how can you estimate what's going to be infocus in a particular aperture?

Well, lots of those same prime lenses actually have scales printed on them.

That you've always ignored.

Here's what's going on.

Have a look at this Rokinon 35 millimeter F1.4 lens.

On the focus ring, there are distances.

These distance markers are in feet and meters.

Then, between the focus ring and the aperture ring, there's gonna be a scale with aperture markers on it.

It starts with the F1.4 in the middle and then the scale goes to 2.8, 5.6, and so on.

And notice that the F stop scale goes in both directions, left and right.

So, if your aperture is set to F11, you look at the distance measurements that are on there,

between the left F11 mark, and the right F11 mark.

Everything between those two distances is gonna be infocus.

That's how you can tell in advance.

So now you can set up your shooting and comfortably know, what distances you can expect to be infocus.

The narrower your aperture, the deeper your depth of field.

And since you can see what your zone will be in advance.

You move yourself, or you move your subjects, so that they're the right distance from your camera.

Now there's a bit of a magical set up with prime lenses, like this, which is called Hyperfocal distance.

If you can dial infocus, so that the infinity marker is within the right

side marker of the aperture that you're using, and i know that sounds complicated.

Then look at the left marker for the same aperture, let's say it indicates two meters.

What that means, is that everything from two meters to infinity is gonna be infocus.

Now all you have to do, is make sure that you don't shoot any subjects that are closer than two meters away,

and everything you shoot is gonna be infocus.

So that's hyper focal distance, and that's using a lens that has a permanent engraving with those scales on it.

There are a lot of lenses with their scales behind a little window on them, and

they look like the scale in a very similar way.

My only problem with some of these lenses, is that I have old guy eyes, and they're a little bit harder to see.

Now let's go back and look at most of the modern zoom lenses that we're shooting with these days.

Lenses that focus mechanically.

In other words, you wouldn't see this on focus by wire lenses or some of the inexpensive kit lenses.

So, lenses that have manual focus capability and

some kind of numbers to tell you how far away your focus, all have the infinity mark.

The infinity mark is a little sideways 8, but

the problem is that a lot of people assume that you're supposed to line up the middle of your infinity

marker symbols with the mark that says where you're focused, and that's wrong.

You see that little line right beside the infinity symbol that looks like a capital letter L.

That is actually the marker that you need to line up, and that's the marker for infinity.

We've talked about some manual focusing techniques.

Let's talk about a couple of autofocus techniques.

Almost as soon as most of us pick up a camera, we start thinking about composition.

We frame up the image every time we take a shot, and we learn about the rule of thirds.

We learn about leading the viewer through the image, and having your subject off center to make things interesting.

Stuff like that, but a lot of the time our focus system can't focus on our subject when we have the framing that we want.

Or if you're shooting humming birds and you have a single point focus turned on.

You don't have time to get the exact framing that you want, and then move your focus point where you want it.

So here's what you do.

You move your whole camera to get the focus point centered on the hummingbird.

Then you half press to grab focus, and while you're holding down that half press you reframe and take the shot.

That's called focus and recompose and a lot of us do it.

And when you try it out, you'll start doing it more and more.

And the technique that I just talked about will almost always work.

But you may run into problems too.

Sometimes if you have the full time servo turned on,

its possible that you can move in such a way that its gonna mess up you're auto focus.

But remember that other technique I told you about earlier.

The back button focus technique that I taught you a few lessons ago, you focus and

recompose, but it's another great way to use back button focus.

You just focus by getting the focus point on your subject, then you press the back button, then you let go.

Now you recompose and you take your shot, and you're guaranteed to have good focus.

And this isn't just for hummingbirds.

You use it for shallow depths of field portraits.

You focus on the close eye, and the you recompose, and then you shoot.

You can use it for landscapes, and you focus where you want, recompose and shoot.

We'll talk about this a little bit more in a lesson that's actually called Where to Focus.

First, here are a couple more quick focusing techniques.

This may not sound like a focussing technique, but it is.

You turn on high speed shooting, or high speed continuous, so you get burst shooting.

And then, you grab a few shots every single time.

Not only do you improve your chances of getting at least one of your shots that's infocus.

If there's any kind of movement or action, you might catch an unexpected pose.

That's why sideline shooters at sporting events sound like they're shooting a machine gun.

And remember what I said about motion causing blur.

Your focus could be just fine.

And your camera or your subject movement could cause blur.

So, those multiple shots give you better odds that you'll grab something, at least something that's gonna be infocus.

The final technique I want to talk about, works with macro photography, and with landscapes.

And it called focus stacking.

Now I remember looking at a bunch of big prints of landscapes that Matt Kloskowski had shot,

right when he had got back from a workshop way out west.

And I was just blown away at how sharp these giant prints were,

all the way from the foreground, to way in the distance, the mountains.

I use the same camera and lens as Matt did, but I just hadn't seen that kind of sharpness all the way through the whole image.

So again, this stuff really shows up on big prints, and I asked Matt if this was

some kind of Photoshop technique, and he said well yeah, It's called focus stacking.

Of course I had heard about focus stacking, and I used it with macro images.

But Matt was taking three landscape shots on a tripod, and

he would focus close, then he'd focus in the middle ground, and then he'd focus at the distant mountains.

And then, he'd bring them all into Photoshop, and fix them in post.

In Photoshop, this is called focus blending.

So let me take you through it really quickly, here.

In Photoshop, you go to the File Menu > Scripts > Load Files Into Stack.

And then you select all your files on your computer and bring them in.

Now, if you shot on a tripod that's really all you have to do.

Everything's gonna be aligned, but if you handheld when you did your focus stack, then you're gonna have to line them up.

So if you need to line them up, you start by shift clicking to select all of your layers in your Photoshop document, and

then you go to Edit > Autoalign > Layers, and you use the default option and just click OK.

You may need to crop your image if there are some open areas near the outside of your image.

But that's going to be very apparent and you'll know what to do.

At this point, whether your images were already aligned or you had Photoshop align them for you.

The next step is to go to edit auto blend layers.

This is the same overall technique that you'll use for blending panoramic images.

But since Photoshop knows the difference between panoramas and stacks of images, it's gonna pick the right blending mode automatically.

The result is that all your layers now have detailed layer masks,

that reveal sharpest content from each layer.

And your final image is a fully sharp image all over, top to bottom, left to right, it's gonna be beautiful.

So, three images is usually good for landscapes.

But for macro photography like jewelry, or coins, or close up nature shots,

you're probably gonna use more, and maybe a lot more.

And because the depth of field is so incredibly shallow with macrophotography pros use a special rail mount,

mounted on their camera bottom that moves the camera precisely.

So you can put your camera on a rail mount and then you focus at the closest part of your subject and then you flip over to manual focus.

And now you take your first shot.

Then, you don't change the focus.

You twist the controls on the rail to move the camera slightly forward, and you take the next shot.

And since the controls on the rail mount are super precise.

You can move the camera forward in the exact same increment each time,

until you've shot enough images to capture your whole subject infocus, from end to end.

And then you do that focus stacking thing, that focus blending in Photoshop.

If that sounds interesting to you, you're gonna want to check out the macro photography course that's here on Kelby One.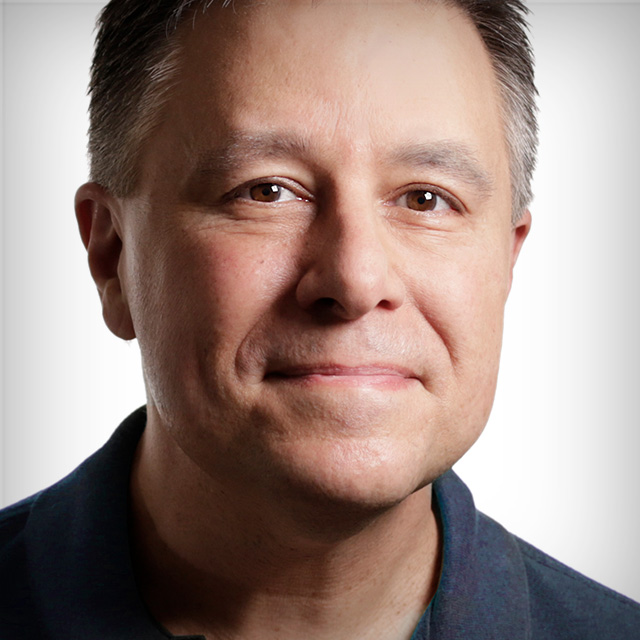 Larry Becker
For more than 25 years, Larry has been simplifying technology and helping people understand it through books, magazine articles, DVDs, online videos, and live training. Larry has been seen by millions of viewers worldwide on web TV shows like DTownTV and Photoshop User TV, but he's most widely known for his work as a trainer and gear reviewer for B&H Photo. Larry's technology training landed him on national TV with Leo LaPorte, on training DVDs in the packages with Sony PDAs, and sharing a stage with Buzz Aldren while representing Palm, Inc. at the giant tech trade shows in Las Vegas. His client list also includes Pepsi, GE, Lawrence Livermore National Labs, and the National Association of Realtors.