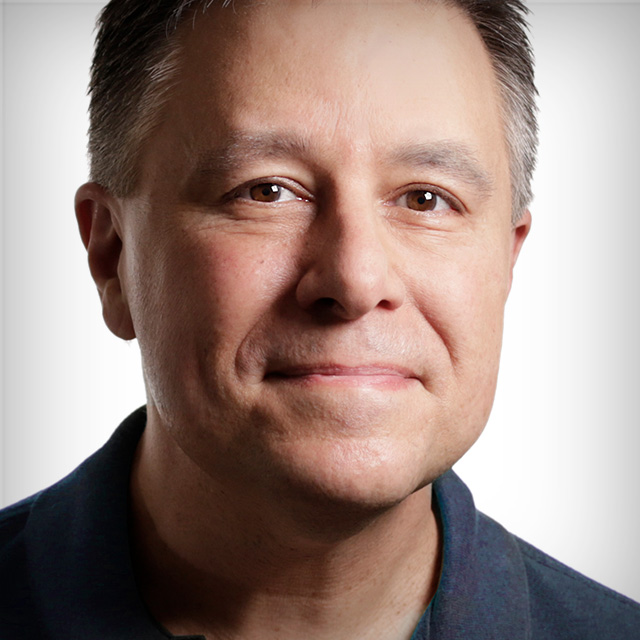 Camera Focus Techniques: The Key To Super Sharp Photos
Lesson 3: Focus Points
Published: March 2017
with Larry Becker
Duration: 1 hour 8 minutes
About Course
Learn all about focusing with Larry Becker! You'll hit the ground running in this class, as Larry starts off with some basic concepts and terminology before digging deeper into everything related to focus techniques, tips, and best practices. Beginners and experienced users alike can benefit from learning how to take advantage what your camera (regardless of manufacturer) has to offer to help you get super sharp photos in all kinds of situations and subject matter. You'll learn how to set the diopter for your vision, how to control depth of field, the differences in focusing when using the viewfinder versus live view, the benefits of back button focusing, and so much more!

DISCUSS

Have a question or comment about this course? Join the conversation today!

Discuss this Course

No materials available for this course

Depending on your camera, you can start with all of your focus points active, and

then you'll let you camera guess what should be in focus and it will focus there.

Or you could pick a single point and

force the camera to focus on that single point, and tell it don't worry about anything else in the entire frame.

As I mentioned, if your camera has more than a dozen or so possible focus points,

you've probably got extra options in between, like groups of 9 points, or 21 points, or the entire area.

Or zones, like the left, or middle, or right, so you can pick and then move around.

For the most part, fully automatic, with the camera guessing, has the highest probability that it's gonna focus on the wrong thing.

If there's a lot going on in your image and a lot of information, a lot of subjects, and

you're taking a picture of a scene that's at a wedding reception, or if you're in the middle of a protest march,

[LAUGH] and chances are you're gonna find that the focus will land on the wrong thing.

On the other hand, if you're using a long lens and

you're photographing flying birds against a clear blue sky, the subject is the bird.

And there's not much of a chance that it's gonna accidentally focus on the featureless blue sky behind the bird.

So that's a perfect time to actually use all of the autofocus points.

I almost always use single-point focusing, or a small group, which is the single point plus a few surrounding points.

Then I move the focus point around on the screen with my thumb, or whatever kind of joystick control that particular camera has.

I put the focus point on my subject and I'm good to go.

Those larger and larger groups of focus points should be used when one of two things is happening.

Either the subject in the frame is, or it might be, moving erratically, or

when you might not be able to quickly and accurately frame your image and move the focus point quickly to your subject.

So, imagine that you're shooting some sporting event and you've locked down everything on a tripod.

Everything is framed okay, but the action could suddenly happen on the left or the right of the frame.

Well, if you have over a 100 auto focus points on screen, and you're using single-point auto focus,

it's gonna take you awhile to move that active autofocus point over to the other side of the screen.

But if you're just using focus groups, or large zones, you can press once or

twice on the joystick and move to a good starting position.

So it comes down to speed, the faster and

more erratic your subject is in the frame, the more focus points you should be using.

Then, as you hone your skills, you'll be able to use smaller focus areas and

they'll be in the right place when the action happens, because of your predictive skill and experience.

With a lot of cameras, there's additional help though, in the form of face or object tracking.

So you could get away with fewer focus points, or possibly just one autofocus point, and

then have the camera lock onto your subject and track it as you grab shots.

If your camera has a face focus option, it's possible to focus on somebody's face automatically with a half-press of the shutter.

And then if there's no face in the frame and the face focus is on,

it will generally default to single-point or small group area autofocus.

Beyond that, some cameras have object tracking options.

In that case, you'll move your starting focus point on top of the subject and then focus.

And at that point, it's gonna behave like face tracking as it tracks the object that it locked onto.

I'd suggest trying single point autofocus and get familiar for

your camera by checking the manual to see what controls move the focus points around.

For example, there is a thumb joystick or a control pad of some sort on almost all the cameras I've used.

And in some cases, you can use a pair of dials to dial between moving horizontally, and the other dial is gonna maybe move vertically.

One of the things that I like about single-point focus with Nikon's is that it assumes automatically,

if you're pressing on that joystick or dial controller, you want to move the focus point.

On Canon's, by default, you actually have to press this button at the top right on the back of the camera

to get autofocus point active, and so you move the point around after that.

On all of my Canon cameras, I go to the quick control screen and then I highlight the function that lets you reprogram the buttons.

And then I scroll to the bottom-right, and that's where you find the rectangle with the dots in it.

And you go in there and turn on multi-controller direct selection, this is a Canon thing.

And then you don't have to press that button each time before you get to move your autofocus point.

It then behaves kind of like the Nikon's, it assumes you wanna move the focus point just

automatically any time your face is to the view finder and you're touching those joystick controls.

There are a few more possible options, and I won't walk you through all of these and where they are on each model of camera.

But if you don't know these options exist, you'll never even know to look them up in your manual.

If you have a lot of focus points and you're moving them around, moving around with the joystick,

and you wanna jump back to the middle, there's probably gonna be a button for that, there usually is.

Another possibility is that maybe you're in a situation where you've moved your focus point way to the right,

and all of a sudden you wanna get it really quickly all the way over to the left.

Or maybe it's at the top, and you want it all the way at the bottom.

Look for a control called wrap, or wraparound, and it's possible that by

pressing all the way to right when you're already all the way to the right, it's gonna wrap around to the far left.

Same thing works for the top and the bottom.

You keep going up when you are at the top, and then the selected point shows up at the bottom.

Next, let's talk about some specifics of various camera models and some things that you might see with one manufacturer or another.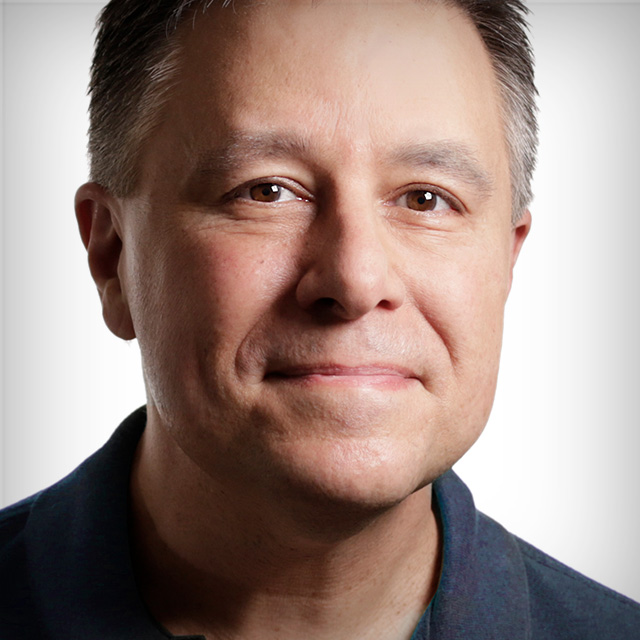 Larry Becker
For more than 25 years, Larry has been simplifying technology and helping people understand it through books, magazine articles, DVDs, online videos, and live training. Larry has been seen by millions of viewers worldwide on web TV shows like DTownTV and Photoshop User TV, but he's most widely known for his work as a trainer and gear reviewer for B&H Photo. Larry's technology training landed him on national TV with Leo LaPorte, on training DVDs in the packages with Sony PDAs, and sharing a stage with Buzz Aldren while representing Palm, Inc. at the giant tech trade shows in Las Vegas. His client list also includes Pepsi, GE, Lawrence Livermore National Labs, and the National Association of Realtors.