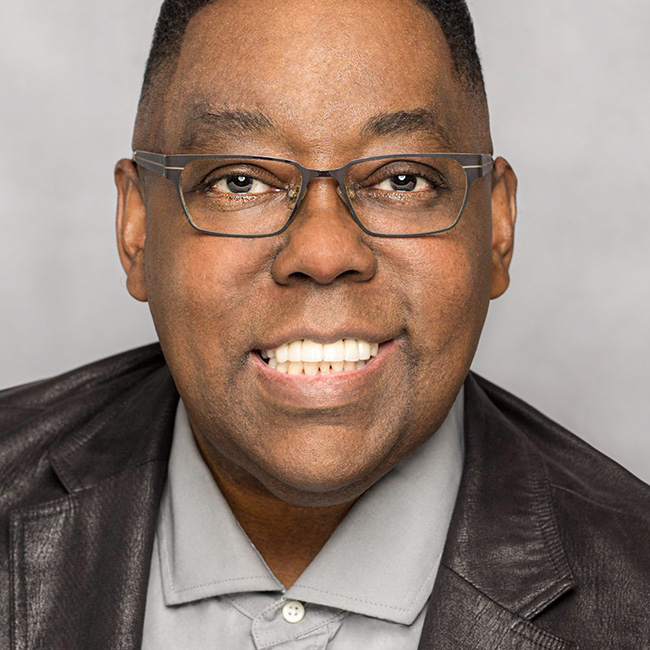 Make Money While You Sleep By Selling Your Images on Adobe Stock
Lesson 10: First Submission
Published: March 2017
with Terry White
Duration: 1 hour 56 minutes
About Course
Learn how to get started licensing your work through Adobe Stock! Join Terry White as he breaks down what stock photography is all about and how to contribute your work directly to Adobe Stock so that you can make money while you sleep. Terry takes you through all of the steps required to become an Adobe Stock contributor, as well as an in-depth look at what makes a good stock photo. You'll learn the ins and outs of keywording, preparing your photos for submission, how to get model and property releases, and even how to submit vectors and video. Terry wraps up the class with a review of the most common questions he gets on stock photography, and you'll leave feeling ready to start uploading your first submission.

DISCUSS

Have a question or comment about this course? Join the conversation today!

Discuss this Course

No materials available for this course

Okay, so now we get some fun time, where we actually get to do our first submission.

We talked about everything that's required.

We got you ready to go.

You got your account created, your images ready, retouched, ready to go.

And now it's time to actually do the submission.

So like I said in the last segment, you can do this on the website.

You can do this in Adobe Bridge, and more importantly, you can do this in Lightroom.

I know more pro photographers use Lightroom than anything else, and

therefore I'm gonna show you my workflow for doing this directly in Lightroom.

Now in Lightroom, and Bridge, just in case you're a Bridge user,

you will find in both programs, an Adobe stock panel or section.

So in Lightroom, it's a published section.

And Bridge, it's a panel.

So you have to go up to the Window menu and choose Adobe Stock if it's not already showing.

And in both cases, you will go through a set up process, which means you'll simply edit the settings.

And all it's gonna do is just see that you're signed in.

And if you've already set up your contributor account, which we did in the previous segments, you're ready to go.

It's literally two seconds, just to enable the setting for this.

Now that will create a collection, and that collection will normally have zero images in it, cuz you haven't done anything yet.

So in this case, mine has 1165, cuz that's how many I've submitted with this panel.

Now, yours will have zero.

I'm in a different collection, right now, which has a bunch of other photos in it.

The photo that I want to submit is this one.

So if we look real quick, here's the original, and here's the slightly retouched one.

So just a couple quick blemish removals, smoothing out the background a little bit.

Just getting this image ready to go.

So I've got the original raw file and

the new PSD that was edited or returned back to Lightroom from Photoshop.

Now obviously, we talked about this before, your file formats for images are JPEGs.

So does that mean, Terry, that I have to export this out as a JPEG and put it back into Lightroom?

No.

Normally, if you are going to do it from the website, you would need to convert it first.

But Lightroom will handle all the conversion for you.

So the only thing you need to do is, just literally get this image ready to go,

in terms of two things besides the adjustments.

Title and keywords.

You can do those things either in the web portal after you submit, or right now in Lightroom.

I like to do it in Lightroom, because then, it's done.

I don't have to ever do it again, because the keywords will stay with the image.

Now, I could simply drag this image down into that collection, and be ready to go.

But I like to do one thing first.

Because I will also use this image, maybe in my portfolio,

maybe in slideshows, maybe for other purposes, I don't want to mess up my original.

Just because I'm putting a bunch of stuff in for stock.

So, I want my stock image, and I want my everything else image, my original.

So, this is my original right now.

So, how do I make my stock image?

We use a Lightroom feature called Virtual Copy.

So, go into the photo menu, or hit Cmd+Quote, or PC, Ctrl+Quote, And that will make a virtual copy of the image.

You'll always be able to tell the virtual copy because visibly, it's the one with the little turned-up page, little dog ear.

So that lets me know, hey, you've now got a virtual copy of that one.

That virtual copy is the one I drag in to the Adobe stock collection.

Now, once it's there, it will actually show up at the top, ready to publish.

But we've got to do two things to it before we publish it.

Number one, we have to give it a title.

So right now, it has the title of the person's name, cuz that's what I used on the original, Christa.

That means absolutely nothing to Adobe Stock.

No one cares, no one's gonna ever be looking for her name.

No one will ever know that she's on Stock, no one, by name.

So, giving it your person's name, or a real personal identifier, is a waste of time.

You wanna give this a generic name that has something to do with the image.

So, I don't know, I'm always bad with titles.

But think of your title, because this will also be the file name that people see when they download their image in their library, and so forth and so on.

So, you kinda wanna give it a title that will remind them of what this image is.

I could say African-American Woman, Eyes Closed,

or Eyes Closed, African-American Woman.

Something that would be an identifier for that.

I think her eyes were closed.

I think that was the reason I picked this one.

Yes, her eyes are closed.

Okay, and her eyes are closed in more of a relaxing mode.

So I could say, relaxed.

Relaxed African-American Woman.

And again, the title is important, but not nearly as important as the keywords.

So, keep in mind that a search for some of those words might actually come up as well.

But we're going to put those into keywords anyway.

So that gave me the title.

That's fine.

You're title can be anything you want.

Just, again, making it a person's name is just kind of a waste of time, waste of space.

Next, more importantly, the keywords.

So this gets back into the last segment that we did on keywording for success.

So the first things you're probably gonna do are put in the obvious.

Woman.

I'm putting in, I'm typing it in, and I'm putting in a comma, space after it.

African American.

Now, I used to ask this question, or be asked this question, and I never thought about until I actually asked someone else.

And that is, well, should I put in African American as two separate keywords?

And I used to always do it as two separate keywords, until I had that conversation with the Adobe Stock product manager.

And I asked that same question.

He said, well, you have to think about what will people be searching for?

If I'm searching for African-American, then this will come up, because I've typed in that as a phrase.

But if I put them in separately, it will still come up.

But then I run the problem of someone just searching for an American.

And, yes, while she is an American, that may not be what the kind of image they're looking for.

They're probably looking for something more American-centered.

Like red, white, and blue, having a flag behind them, whatever.

Those would be the kinds of images they might be looking for.

And although this is an American,

that, they would bring it up and say, yeah, I guess she's American, but that's not what I'm looking for.

And then they would move on.

So now your image goes down in rank, because you put in African, space, or comma, American.

And now your image comes up every time someone searches for American, or every time someone searches for African.

And same thing.

If I'm looking for African people, I'm looking for African people, probably more in a traditional sense.

They're wearing African traditional clothing, or African traditional hair styles, and so forth and so on.

Or they're in an African traditional setting.

And so, therefore, now this image is going to keep coming up, and it's not quite what I'm looking for, although, technically, she is.

Okay, so African American is one word, is one set of words Woman,

female, just to get some of the obvious ones out of the way.

[SOUND] Relaxed, eyes closed, as one thing because we

don't wanna just look for closed, and just look for eyes.

All right, let's correct female.

There you go.

And not in close copy, [LAUGH] eyes closed.

All right, there we go.

Copy space, that was the key word that was coming up.

All right, now if you ever get a little wonky with keywords and it's like starting to get too far out, you can go ahead and

hit Enter and it will go ahead and enter those, and you can keep going.

Now, while we're here, I do want to point out that even though I typed woman first,

notice woman's last and African American's first, because this is

one of those kind of longstanding things with Lightroom keywords that was never a problem until now.

Is that Lightroom keywords are always in alphabetical order.

So no matter what order you type them in and once you hit Enter, it's gonna alphabetize them anyway.

And while that might be no big deal for any other reason you're using keywords

it is a big deal for submission to stock, and we'll cover that once we submit this image.

Okay, so we got woman, African American, eyes, female, closed, relaxed.

I was gonna put in curly hair.

She's got curly hair.

Cuz that would be okay if someone searched for that.

Now I could have put in black blouse, top, shirt, whatever, but

that really is not the focus of this image and it's not enough of the shirt showing to even matter.

So I could do, isolate it.

Which it is isolated.

I could do copy space, because it does have copy space, and sometimes people look for that,

those words, because they're looking for images that just have a copy space in them.

I could now start looking, okay, so I put in some of the obvious ones.

Now I can start thinking about words that people might search for this image to use it.

So, for example, I might put in,

I'm thinking, relaxed, zen, healthy,

spa, but I'm afraid to use the word spa cuz it's really not in a spa.

So I don't want that to be a problem.

Now, you're gonna run the risk of missing out on some keywords that actually should be in it.

So what you might do at this point is get some help.

And you're saying, how am I gonna get help?

Who's gonna sit next to me and help me keyword this?

There is actually a site that will suggest keywords based on images that are like yours.

In other words, keywords that are already used.

So I may have run my mental limit on this, and I can't really think of other good ones, but there might be other good ones I should be using.

So let's go to the web browser.

Let's go to a new tab and let's go to the Microstock Keyword Tool.

So this is the microstockgroup.com/tools/keyword.php.

It's a free site to use.

And I'm going to go ahead and say that I am looking for images with models.

I am going to load up to 100, which is the max, and I am only looking for photos in English.

And I am going to say African American,

woman, relax.

All right, let's see what comes up.

Okay.

Now what, this came up basically all the images that have the keywords that I just typed in.

Now, what your job is is to scroll through these images, and you may not do it the first time.

You may have to put in different keywords.

But what you're looking for now are images that are similar to yours.

So what I might do instead of relaxed is go back and say African American woman, eyes closed.

See what that brings up.

Because I really didn't see anything in that first search that was like what I was looking for.

All right, here we go.

Now I am seeing some with eyes closed that kind of give me that feel that I'm looking for.

So, I like the feel of that one, that one.

Now, a lot these are listening to music which is okay.

Some of these don't have eyes closed and someone actually looks like she's sleeping, so that probably wouldn't be a good match.

And this one might give me some words like the ones I'm looking for.

All right, and click on that one, just in case.

All right, so now you click on as many as you think are like the one you are gonna submit and hit submit.

And what that will do is bring up all the keywords that were used

in the images that you clicked on.

So now you can go through this and say, yeah,

I didn't think about meditating, ethnicity.

I didn't think about that one either.

I didn't think about solitude.

That image could convey solitude.

Obviously attractive, yeah, yeah, yeah.

Those are more common.

Meditation.

Let's see, anything else in here?

Relaxing, which I think I already got.

And what it will do is build a list of keywords that you can add on to what you're already gonna submit.

Calm, I didn't think of that one.

All right, I could use contemplation but that doesn't really bring that image to mind when I think about it.

Okay, so let's say those are the ones I wanna use.

All I have to do is just click to highlight them, copy them, head back to Lightroom.

And once I'm in light room just go ahead and paste them in.

And that will add those into the ones that you already have.

So I got my relaxing, relaxed, solitude, and meditation, so forth and so on.

So, now those are all in.

We've got our title, we've done our adjustments, and we've added our key words.

We're ready to publish.

Even though we're really not publishing, we're uploading.

So when I click publish, what that will do is do all that background stuff we talked about.

It will convert as many images as I had ready to go into the JPEG.

So yes, you can do more than one.

We just did one for example.

It will make the JPEG and do the upload directly to my account and have the image ready to go.

Now, once it gets to your account there's still a couple things you'll need to do.

We talked about model releases and things like that.

So now it's saying go to Adobe Stock to complete your submission and start selling.

Yes.
So that'll take you right to the image, or images, that you uploaded.

And from here you have a few things left to do.

One thing you can't do currently in Lightroom is put it in the right category.

So in addition to a title and keywords, there's also category.

So, you might try and decide and then, unfortunately, you only get to pick one category.

So you have to really decide where should this be?

Should it be in people cuz obviously she's a person?

Or should it be in lifestyle because is that more of a lifestyle image?

And I'm gonna say it's more of a people image in this case.

But if she were out doing something, then I might do Lifestyle or Hobbies and Leisure, things like that.

So you gotta kinda really pick.

I will say that while categories are important, they're nowhere near as important as keywords,

because this is what we'll really count when it comes to people looking.

So this is what I meant by we've

got 15 key words total and

it will automatically pick five keywords based on the image.

So, what that means is that when you submit images, Adobe Stock is searching quickly behind the scenes for

images that look like yours, and suggest keywords also, but it will only suggest five.

So even if you submitted the image, and you didn't have any keywords, it will only suggest five.

So you still need to put in more than five.

Now at this point, you might ask yourself, okay, great.

And do I need to do any more?

And the answer is, yes.

Because while it will put in five and you could put in up to 50,

it will also or

your ranking of your image is being decided by the first five.

So the first five key words are the most important keywords.

Yes they all count but the first five are, you're saying that this image is really about these first five and

the rest are about the image too but it's really these first five are the focus.

So right now the first five are African American copy space solitude woman attractive.

I'm gonna say that copy space is probably not number two.

So I could pull this down, and now, the first five are African-American,

maybe woman should go there, solitude, attractive, calm.

If you think that something should be higher ranked, then you can move it up.

So I think relaxed should be higher ranked.

Maybe relaxed instead of calm or

maybe solitude should come down.

So now it is African American women, attractive, relaxed, calm.

Those are my first five.

And you decide what your first five are gonna be.

Last but not least, and I can hide the list, Is there a recognizable person, people, or property in the photo?

And obviously there is.

So I click Yes.

And then I get the choice of either creating the new model release on the fly,

meaning uploading a .jpeg version of my model release, and yes it has to be a .jpeg as of the recording of this class.

Or using an existing one, meaning I've worked with her before.

I've already submitted a model release of her before.

Yes, you can use your same one over and over again.

So, I can search for Christa.

And I am now ready to go because I've added the Christa keyword to it.

Yes, there's a recognizable person.

It's got 15 key words which means it's more than five.

I've put in my title and I've put in my category.

Submit for approval.

Yes, submit this 1, or 10, or 20, or 50, or how many you ever uploaded.

And you're done.

You're now in review.

That means that within 24 hours to seven days.

I've never seen it take more than seven days.

And now usually it's 24 to 48 hours.

One of the Adobe stock reviewers will review your submission.

Check for model release, quality, technical issues,

that it's just a good image and approve it.

You'll get an email letting you know that your image is either approved or declined.

And within 24 hours of that email tour image will be there for searching.

Congratulations, you're on your way.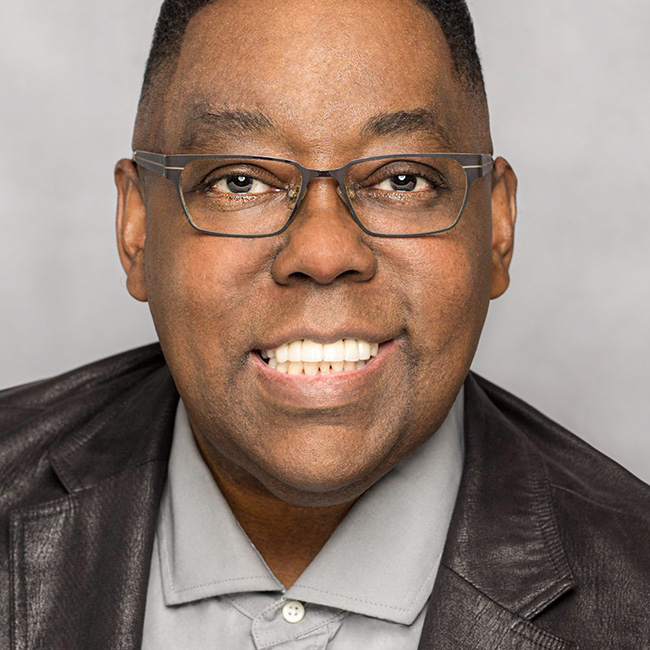 Terry White
Terry is the author of Secrets of Adobe Bridge from Adobe Press and co-author of InDesign CS/CS2 Killer Tips, from New Riders. Terry is Worldwide Creative Suite Design Evangelist for Adobe Systems, Inc., and has been with Adobe for over a decade, where he leads the charge in evangelizing and showing Adobe's Creative Suite products to users around the world. Terry is both an Adobe Certified Expert and Creative Suite Master. He has been active in the industry for over 20 years and is the founder and President of MacGroup-Detroit, Michigan's largest Macintosh users' group, and is a columnist for Layers magazine. Terry is the host of the top-ranked Adobe Creative Suite Video Podcast and author of the world renown Best App Site (your source for iPhone, iPad, and iPod touch app news and reviews; www.bestappsite.com), Terry White's Tech Blog (http://terrywhite.com/techblog), and is a key presenter at major industry shows around the world.