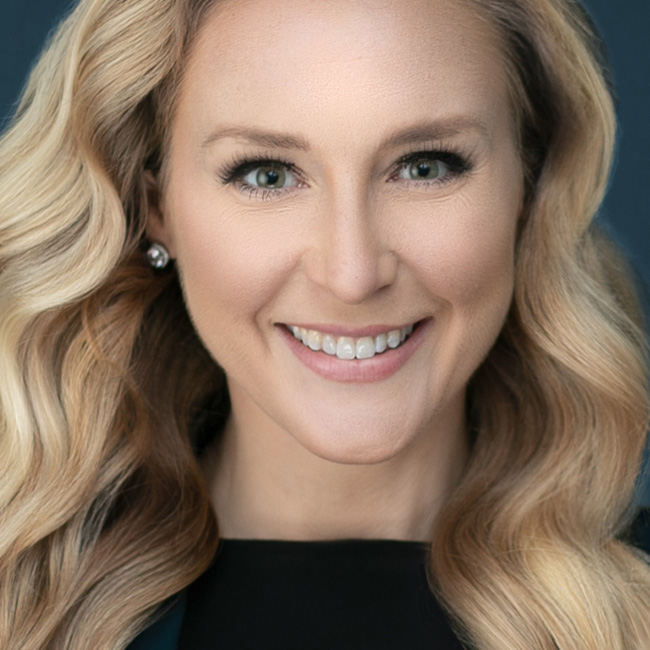 Electrifying Eyes - Retouching Eyes in Photoshop
Lesson 2: Eyebrows
Published: May 2017
with Kristina Sherk
Duration: 1 hour 23 minutes
About Course
Join Kristina Sherk from Shark Pixel for an entire class dedicated to teaching you the best methods for retouching eyes using Photoshop. The eyes are the windows to the soul, and the first things viewers connect with when looking at your photographs. Correctly retouching eyes, without going overboard, is one of the most crucial aspects of portrait retouching, and can make or break a photo. In this class you'll learn all aspects of eye retouching, including under the eyes, opening the eyes, whitening, adding lashes, exaggerating color, improving catchlights, and more. By the end of the class you'll have a new bundle of tools, tips, and techniques for improving your retouching skills, as well as a free set of brushes you can download and use.

DISCUSS

Have a question or comment about this course? Join the conversation today!

Discuss this Course

No materials available for this course

Okay guys, so this may not be something you would originally think about when retouching eyes.

But they are a really important part of retouching the eyes.

And they are the eyebrows.

So you wanna make sure that this is the area that actually frames the eyes.

So you want to make sure that they actually look good as well.

And so that's gonna be an important portion of retouching eyes as well.

Just like our last lesson, I'm going to teach you two ways.

I'm gonna teach you a fast way and I'm going to teach you a better way, all right.

It all depends on what you have time for.

So we'll get started.

Okay folks, so the first method that I'm gonna teach you about brows is the easy method.

So in order to do that we're just going to quickly and easily darken the entire brow.

And to so that we're going to go to my favorite adjustment layer, which is our hue saturation adjustment layer.

And then down here in the Properties window, I just want to drag the saturation to about negative 50.

Because I like the way it looks when the saturation

is down at negative 50 when I change the blend mode of this layer from normal to multiply to darken it.

Let's go ahead and name this hue saturation layer browse.

And let's invert the mask of our browse layer by clicking on the mask icon and

then hitting command or control I to invert that mask.

And now we can start brushing in over our brows.

Just as before I'm using a low opacity but

I am going to increase the flow back to 100%.

I'm just using a big, soft brush to just follow along the eyebrows here and

make them look a little bit more filled-in.

And there you go.

It's a very, very simple and easy way to just fill in those brows and make them look a little bit more polished.

So now let's get to the better way that I mentioned before, which I think is going to be a little bit more intricate.

And like I said, depending on whether you have more time to

spend on an image or less time to spend on an image, the choice is yours.

Before showing you that, I need to get my brows mask back to complete black like it was before.

In order to do that, I'm going to go to my Edit menu,

up here at the top of my Photoshop and I'm going to choose Fill.

That will bring my fill dialogue box in which from the Contents menu

I'll choose black and ten if you look down here as I press OK,

you should see it disappear because the mask has gone back completely to black now.

Now for our second method, we're still going to keep the exact same adjustment layer, and

we're just going to change the brush that we use in order to change the appearance of how we fill in the brows.

So we'll come over to our Brush menu, and we'll click this little down arrow,

and I want to use the fourth brush in from the top of our options.

And what that's going to do is the hard round pressure size brush.

I think you should say that five times fast.

[LAUGH] And I wanna use it at a pixel of about two pixels.

The last thing I wanna do is make sure my capacity is all the way up at 100 and my flow is up at 100.

And then before I actually paint on the brow itself,

I wanna show you an example right above the brow of exactly

what the painting is going to look like.

Actually, I changed my mind.

We're gonna go to one pixel instead of two pixels.

So I am going to be using a very zig-zagged method to

actually paint in the illusion of more hairs along the brow, okay.

Let's go ahead and Cmd or Ctrl+Z to step backwards, and then I'll paint it on the brow here.

You always wanna make sure you are painting brows stroke in the same direction as

the natural brows that occurs there other wise it gonna look a little bit more fake.

I'm spending a little bit more time on the area that aren't full and just adding a little bit at the edge.

So can you guys see how this brow looks a little bit more realistic than the first one we did?

Let's click this on and off to see the difference.

And if at any reason you feel like this brow's effect

of painting in the brow of this specific way is little bit too strong.

You can always select your layer here in the layers pallet, and come up to your opacity slider and

then just click and drag this opacity slider down until your effect matches the image underneath it.

Okay guys, those are the two ways to retouch brows.

Let's move on to opening eyes.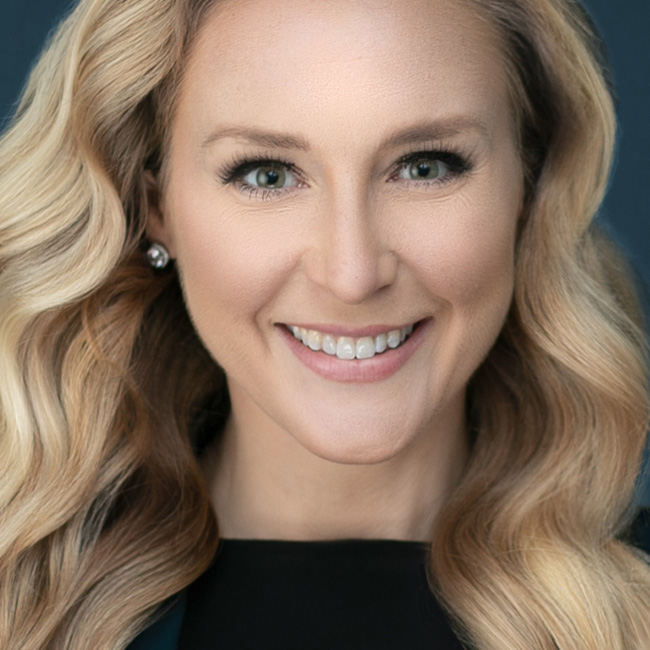 Kristina Sherk
For the past 10 years, Kristina Sherk has been a high-end photo retoucher based out of Washington, D.C. and is called the "picture whisperer" by some. She specializes in realistic retouching. She's a contributing educational author for publications like Shutter Magazine, Photoshop User Magazine and Lightroom Magazine. She is also the author behind Photoshop Cafe's Fashion Retouching DVD. Her more reputable corporate clients include National Public Radio, Time Inc., XM Satellite Radio, Cotton Inc. and most recently, Hasselblad.