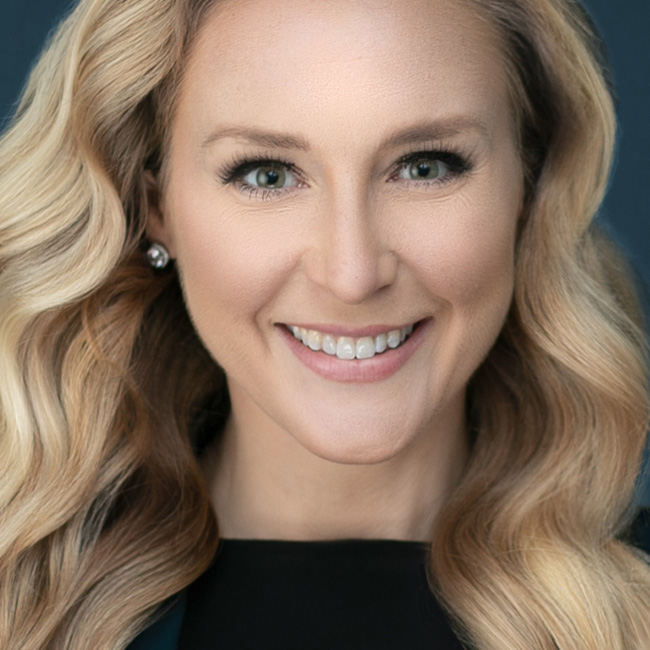 Electrifying Eyes - Retouching Eyes in Photoshop
Lesson 4: Exaggerating Eye Color
Published: May 2017
with Kristina Sherk
Duration: 1 hour 23 minutes
About Course
Join Kristina Sherk from Shark Pixel for an entire class dedicated to teaching you the best methods for retouching eyes using Photoshop. The eyes are the windows to the soul, and the first things viewers connect with when looking at your photographs. Correctly retouching eyes, without going overboard, is one of the most crucial aspects of portrait retouching, and can make or break a photo. In this class you'll learn all aspects of eye retouching, including under the eyes, opening the eyes, whitening, adding lashes, exaggerating color, improving catchlights, and more. By the end of the class you'll have a new bundle of tools, tips, and techniques for improving your retouching skills, as well as a free set of brushes you can download and use.

DISCUSS

Have a question or comment about this course? Join the conversation today!

Discuss this Course

No materials available for this course

Okay, folks so in this lesson we are going to talk about exaggerating your clients eye color and just making it really pop out of the screen.

And then also changing your clients eye color or

changing your models eye color if that's what you want to do, after.

Sky's the limit when it comes to retouching sometimes, so I'm gonna teach you how to do it all, and you can choose what to do and what not to do.

So the first thing we're going to do is actually try and accentuate the natural eye color of our model right here.

And the way that I wanna do that is to start with an empty layer.

So to create an empty layer, I wanna choose the Add New Layer icon from the bottom of my Layers palette.

I'm going to double click on the word Layer, and name this Eye Color.

Then I'm going to fill this entire layer with a color.

So in order to fill, we wanna go to the Edit menu and choose Fill, from the drop down.

And then from our fill box, we wanna choose color from this fly out menu.

Now, I'm going to sample a color that's actually found in the iris of my client.

And then I wanna just exaggerate this color to something that actually is just going to pop a little bit more.

So I'll just click and drag this swatch so that it's something closer to blue so that it really pops out.

I'll go ahead and press OK for my color picker window, and OK again for my fill window.

And immediately it fills the entire frame with blue.

Okay, well that's not exactly what we wanna see.

So let's go ahead and get back to our layers pallet over here, and

we'll change the blend mode of this from normal to overlay.

Now there are two other layer blonde modes that tend to work well when changing eye color and

those are going to be soft, light and color as well.

So you can play around with the three of those.

So know that we've created our blue eye color, it's like more of a teal eye color.

We don't want it to be visible over our entire image.

So we need to add a black mask, but instead of adding a white mask,

and then making the extra step of turning it black, I wanna actually hold down my Option or

ALT key at the same time as clicking the Add Layer Mask button, which is going to kill two birds with one stone.

Because it's going to not only add a layer mask, but it's going to add a black layer mask in one step.

So holding down option or alt, clicking the add layer mask button

is going to immediately hide everything that I just did behind a black mask.

I'm going to use my brush tool and I'm going to make sure that the hardness is set pretty low.

And then I wanted paint with an opacity of maybe 20% to 30%.

Because I always like to be able to build in a certain effect, little by little,

while still keeping tabs on it to make sure it still looks realistic.

I'm using my bracket keys, my left and right bracket

keys to actually change the size and the pixel radius of my brush.

And then I'm painting in this blue color around the areas that I want to pop just a little bit more.

All right, guys, we've got our before and our after.

You can see how the eyes are starting to pop out, and really look nice and natural, and still realistic.

But there is more saturation in the eyes.

I always tend to see this, mostly with people with blue eyes.

Is it the blue just doesn't come through in the photograph.

Like the eyes, like green eyes, hazel eyes, and brown eyes, I don't get that color.

Coming through like I usually would.

So sometimes you need to just give it a little bit of extra help in photo shop.

And extenuate that color to just help it come through the photograph a little bit more.

Now here's the fun part, If for any reason you want to change the color of your client's eyes.

You can simply click on the layered thumbnail, not the mask, the layer thumbnail itself,

and then bring up your hue saturation dialogue box by hitting command or control plus u on your keyboard.

And then just dragging the arrow on your hue slider

from left to right, and start experimenting with all of the different colours

that are out there that you could create, make your client eyes a certain colour.

So if you wanted make your clients eyes purple, here you go, there's what purple eyes look like.

Now let's say that those purple eyes are way to highly saturated and look really, really strange, no problem at all.

Come to your opacity slider in your layers pallet, with your eye color layer selected.

And just go ahead and click and decrease the opacity of that effect so that you get something that look realistic.

And there you go, as realistic as purple eyes can look that's what we got going.

Let's move on to our next lesson.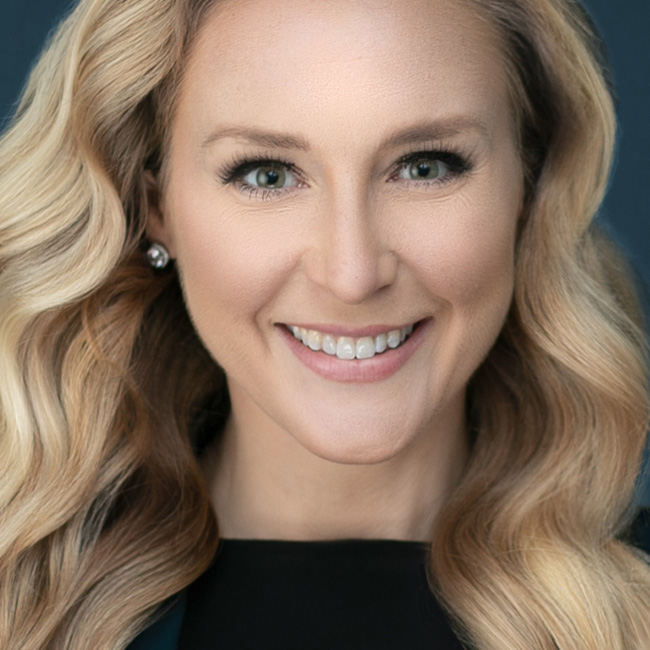 Kristina Sherk
For the past 10 years, Kristina Sherk has been a high-end photo retoucher based out of Washington, D.C. and is called the "picture whisperer" by some. She specializes in realistic retouching. She's a contributing educational author for publications like Shutter Magazine, Photoshop User Magazine and Lightroom Magazine. She is also the author behind Photoshop Cafe's Fashion Retouching DVD. Her more reputable corporate clients include National Public Radio, Time Inc., XM Satellite Radio, Cotton Inc. and most recently, Hasselblad.