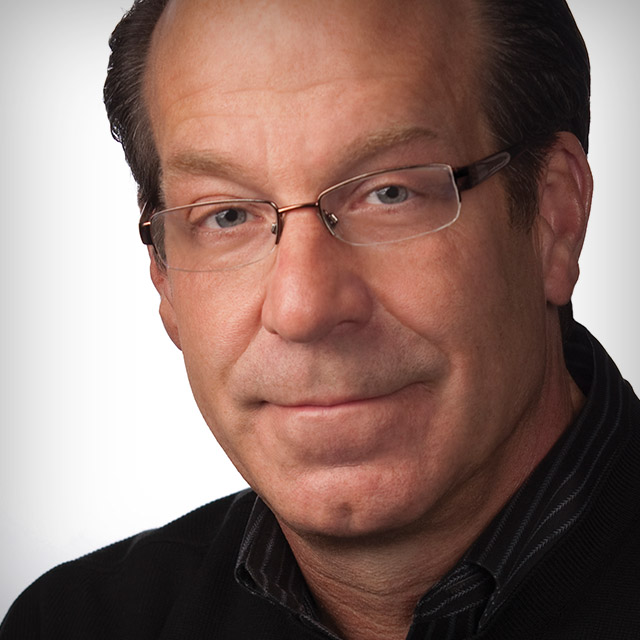 Studio Photography Techniques Using Constant Lighting
Lesson 3: Distance From the Subject
Published: July 2013
with James Schmelzer
Duration: 1 hour 19 minutes
About Course
Are you ready to take your lighting skills to the next level? Join Master Craftsmen Photographer James Schmelzer as he guides you through the transition from strobes to using constant lighting sources. We no longer need to use strobes all of the time, and constant lighting gives us the ability to better read the lighting on the face. James starts off with an introduction into lighting theory, then takes you through the step-by-step process of setting up various types of constant lighting sources, and ways to create different effects with some of the lights that are available today. Constant lighting sources make it fun and easy to experiment, and you'll leave the class feeling inspired to try some of the techniques in your own photography!

DISCUSS

Have a question or comment about this course? Join the conversation today!

Discuss this Course

No materials available for this course

Alright so the next

thing that we need to

talk about is the distance of the light from your subject.

What we just talked about is

the positions of the light then

I talked about how far forward

or how far behind the subject

bring the light to it gets over the nose.

Now the next thing we need

to talk about is the theory

of, how far away do you put your light.

So here's a question that

I always like to ask photographers

is how far away do

from the subject do you put your light?

And I've traveled all over the

world and just about every

photographer I've ever spoke to

if I ask them how far

away do you put your life

in the subject almost all says as close as you can.

So what happened was when we

were trying to teach lighting

in the begging, and explain

when the softbox came out, how

to create soft lighting, it's

the size of the light

source it's how big

your light is, is what makes

lighting soft a lot of

photographers thinks it's diffusion

Diffusion does not make lighting

soft, it's how big is

the diffuser, so if

you have a flash on your camera

and it just has a little diffuser on

there, it's not going to make

you a little flash any bigger because

the diffuser is just the

same size as your flash

so, if you got

a piece of diffuser material and

it's this big it will produce off light.

But you got to

be very, very careful when

you're just thinking to bring the lighting close.

So we want soft light.

Alright, so let's do it.

So when you want soft light,

you bring the light as close

as you can to your subject and

the reason why there's a softbox

instead of shooting through

an umbrella's, the umbrella can't

get us close to the subject

as the softbox can, because the umbrella won't have a shaft right here.

So then we started taking the

umbrella and turning it around

and shooting through it to avoid

the shaft being right in front of our subject.

But the umbrella throws a light

a wide angle, sofbox is

more controlled so, if you

are going to get feathering the lighter

aiming it, and with

some fall off, you'll realize the

softbox is important for

certain situations that the umbrella can't do.

So when it comes to getting

it as closer as you can,

whether it's a softbox or an

umbrella, use the softbox

or use the umbrella, should do it.

 Alright, so then we've got

our softbox here, and we

bring it in as close as we

can, and it does produce

a nice soft light, barely any

shadows, almost looking like a

fill light, so it's excellent for

group shots because when you

do a group and somebody stands

next to another person, you

don't want a shadow from this

person falling on the next

person, and if it does

drop a shadow on him, which

it's going to do, you want

to make sure the shadow is kind

of light and grey and not

black, so the softer

the light, the lighter the shadow.

Black shadows are from lights that are really, really small.

That's why as photographers, when we

go on location, and we know

we have to do a group or

whatever it might be, I'm going

to bring the biggest light I can,

so that the shadows are really

soft and even across the large group.

We're in a studio, when

you take your light, and you

bring it in really close, light

and close falls off fast,

so falling out fast means

that I'm going to be a lot darker that she is.

So if we took a meter reading

right here right now let's just

say she's f/8, I'm 5

''6, I might even be

an f/4, so I'm probably

a stop to two stops

darker than she is, and

if somebody is over here, they'll be even darker, and darker, and darker.

So how do you fix that?

How do you control that?

Well, as I traveled and

tried to speak to a lot

of photographers, and ask them

that kind of question, nine out

of 10 will say put a reflector over here.

So what's going to happen is,

this is brighter than your

reflector will ever be, because

the reflector is just reflecting what it sees from this.

If you put, let's say the

shell is 2.8, you put a

the fact you're here you raised it

to f/4 it's never

going to come up to

the fact that I'm 5 ''6

 she's 5 ''8 on this

side, so she's still brighter than me.

How do you fix that?

That's where we get into the distance of your light.

See the most important decisions you'll

ever make in lighting, is how

far away your light is

from the subject, and why did you put it that far away.

If we took a picture together, and

she's a lot brighter than I am, how would you fix that?

You just take the light, and you back it up.

As you back this light up,

the lights getting a chance

to spread away from itself, and

it spread so much that me and her are now the same brightness.

We're both 5'6 Bring the

light in close, and now

she's F 11, I'm 5'6.

Light in close

falls off fast as I

speak to photographers and tried

to ask them questions nine out

of ten again would say how bright is your light?

So then I tried

to understand Why are

we concerned about how bright the light is?

Does brightness have anything to do with quality?

So let's just say I

have this light right here and

we take some photographs along, and

we change the brightness of this light.

Okay so I'm going to turn

the light up and I'm going

to turn it down, and since

it's a constant light I don't

even have to change my aperture

I can just change the shutter speed.

Okay so first one let's

say is 2.8 at

a 60 and the next

one is 2.8, 125 and

the next one 2.8

at 250 that's your brightness.

Would there be any differences in

any of these photographs if we

took three photographs at different brightness would there be any differences?

No because there will

be depth of field because they

were all shot at 2.8

brightness really doesn't, is not part of quality.

It is when it comes

to what quality of ISO

you are shooting at or at

some point, but it's not really

as important as how far

away is your light and how big it is.

So lighting in general, once

you get to figure out where

the light is positioned the face,

and you've figured out how to

get it over the nose and

then for the eye, and we realized

how high it's go to be, then it's the distance.

Like if I came to your

studio, I would ask you why is your light 5 away?

Why is your light 10 feet away,

why is it 15 feet away, why is it 20 feet away?

That's controlled by what we call, light depth of field.

How much area do you want to light?

If you photograph little kids I

can tell you right now, they're

going to run all around, and so

they're getting closer to the

light, they are at f/11,

they move over here they're

at f/6 and they move over here they're f/11, they're 5'6.

So what did you did wrong,

you didn't back the light up

enough to make sure

the whole area they're going to

run around is a constant 5'6 or a constant FA.

That's light depth of field, that's the distance of your light.

So these are some of the

principles of light that once

you get that down, you'll be

able to be a

little bit more free reined at why

you're putting the light at, knowing

why you're putting the light

where you placed it, and if

I asked you, why is 3

feet away, or why is it four feet away, you would understand.

So, let's say we want

to take a portrait of Laura,

and we want the background to be white.

I'm going to get this out of here.

So then you would take your

light, and you would

back your light up enough,

it lights the whole room.

got me?

She's getting almost the

same amount of light as that

background, but now I don't like the background.

I want it to go grey.

So then you just bring the light

in so close, the background goes darker.

So your light and your light

depth of field is all controlled

by the distance of the light

and what I'm kind of

sad to say is that

as photographers there was

too much teaching going on and

then bring the light close, bring

the light close without really explaining

what happens when you bring

the light close besides it just

becoming soft so yes

soft lighting is nice and

it can be awesome, but

also keep in mind that you

are not getting any light depth

of field when you bring

getting in closer so at

that point, you might need a bigger box.

Remember the bigger the light the

closer it gets, it's going

to spread a little more area

than the smaller one would but

it's mainly the sciences, the

distance of light, up close

falls off fast, back it up

it will spread more.

So I hope that kind of helps you with depth.

Now one more thing, maybe a

couple more things, and then will

get in this taking some portraits here today.

The other thing we

need to explain is what we

call feathering the light and

you are going to watch me do

this throughout the video when we get into taking more photographs.

Feathering the light means, if I

take this light and aim

a ray at Lola, just like

this, what's happening is

that this side of the face is brighter than this side.

So what's going to happen is,

as things project, highlights project,

shadows received, this highlight

should be the same brightness as this

highlight because they are two

amounts of exact same thing,

and if not it's going to project differently.

So on the face there is

mountings so you get high

highlight shadow, highlight shadow,

highlight shadow you got to

prove to me that the

face is round, that's why

we create shadows so feathering a

light is just that you

take the light and you kind of aim it past.

So light is actually

aiming over there, that's called

feathering a light when you aim

it try to get both sides

of face the same brightness.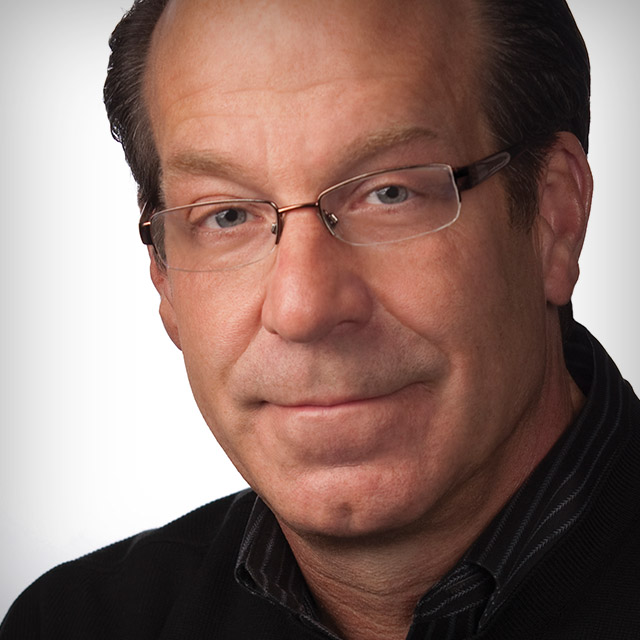 James Schmelzer
James Schmelzer is an award winning photographer, lecturer, and has been the technical representative for F.J. Westcott Company for over 25 years. James has been actively involved in designing new light modifier products as well as creating instructional videos demonstrating control of light. He conducts workshops, speaks at seminars, and demonstrates lighting at tradeshows. He's also the author and creator of the Quality of Light video series. James has been a member of the Professional Photographers of America, where he holds the Master Craftsman Photographer Degree. He also holds a Master's Degree with the Wedding & Portrait Photographers International. James is owner of Elite Photographic Studio in Shelby Township, Michigan where he specializes in High School Senior portraits and Weddings.