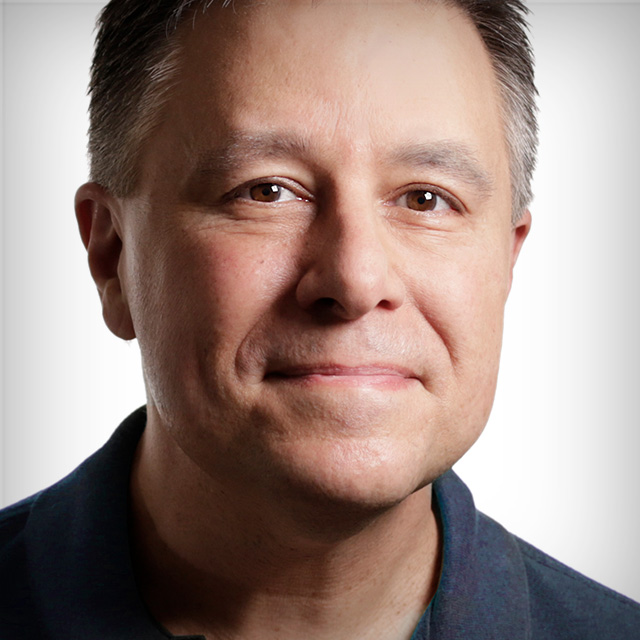 Camera Focus Techniques: The Key To Super Sharp Photos
Lesson 2: Depth of Field
Published: March 2017
with Larry Becker
Duration: 1 hour 8 minutes
About Course
Learn all about focusing with Larry Becker! You'll hit the ground running in this class, as Larry starts off with some basic concepts and terminology before digging deeper into everything related to focus techniques, tips, and best practices. Beginners and experienced users alike can benefit from learning how to take advantage what your camera (regardless of manufacturer) has to offer to help you get super sharp photos in all kinds of situations and subject matter. You'll learn how to set the diopter for your vision, how to control depth of field, the differences in focusing when using the viewfinder versus live view, the benefits of back button focusing, and so much more!

DISCUSS

Have a question or comment about this course? Join the conversation today!

Discuss this Course

No materials available for this course

One of the quickest ways to understand depth of field is to look at a beautiful portrait.

Not all portraits are like this but most are, so have a look at this one.

When you consider what is in focus, it's gonna be the closest eye that's in the sharpest focus.

The other eye, which is slightly farther away from the camera is just slightly softer in focus.

Then, as you go back farther in toward the ears, there's a very soft focus, it's almost blurry.

And then, in the background, that's totally soft and blurry and really kinda blown out.

This is considered a shallow depth of field.

On the other hand, if you look at most landscapes, for example,

it might seem like everything from the foreground to the distant horizon is in focus.

That's gonna be considered a deep depth of field.

In other words, it's the range of stuff in your image area that's in focus.

Now one quick side note here, when I was first learning about depth the field in my college photography class, I thought it was like being nearsighted.

I thought that everything from the camera to the place where things started to seem blurry was gonna be in focus and

that the focus would just drop off and get worse and worse as the distance increased.

But what's really going on with the shallow depth of field is that

the close stuff is out of focus, and then it comes into focus.

And then as you move through the depth of field, then the focus falls off again.

That's why in some extremely shallow bridal portraits,

you can see that the tip of the bride's nose is slightly out of focus.

I probably would have gotten an A on the test instead of a C on my first photography class test back

in college if I understood that concept, that depth of field is shallow.

You can control the depth of field but there are limits, like the characteristics of your lens,

along with the amount of available light, and how far away you are from your subject.

Those things can all change your ability to control the depth of field.

As a rule, the wider your aperture, the shallower the depth of field.

So a portrait photographer might want a lens with an F2, or an F1.4 wide aperture capability.

A lot of lenses can't deliver apertures that wide.

So if you've got a maximum aperture of something like F4.5, or

maybe F5.6, the depth of field would be deeper and

you would have a really hard time getting those dramatically blurry backgrounds.

This also explains why the aperture priority shooting mode is so popular with so many photographers.

As a photographer, you set the camera to A for aperture priority shooting mode,

and then dial the aperture to get a really deep depth of field with something like F8 or

F11, or really shallow for a portrait look, with F2.8 or F1.4.

Remember I said your distance to your subject is part of the formula.

What that means is a lens with a really wide aperture setting, like F1.8,

could have just part of somebody's face in focus if they're really close to you, if you're really close to your subject.

But if you had that same F1.8 setting and

you shoot an outdoor scene with a subject that's a distant tree,

there might be a lot of depth in that whole image.

The whole tree and surrounding trees would probably all be in focus.

So this is gonna be a relative thing.

The closer you are to your subject, the shallower the depth of field will be apparently.

Now, let's go back and talk about focus points and groups of focus points and when you should use each one.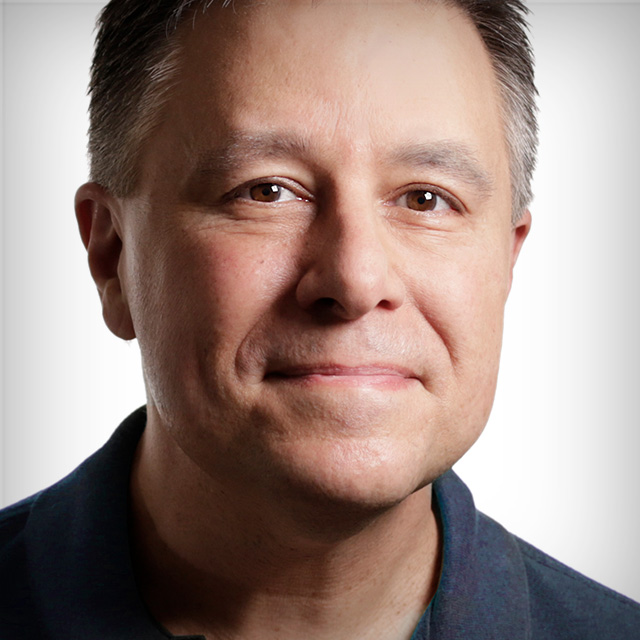 Larry Becker
For more than 25 years, Larry has been simplifying technology and helping people understand it through books, magazine articles, DVDs, online videos, and live training. Larry has been seen by millions of viewers worldwide on web TV shows like DTownTV and Photoshop User TV, but he's most widely known for his work as a trainer and gear reviewer for B&H Photo. Larry's technology training landed him on national TV with Leo LaPorte, on training DVDs in the packages with Sony PDAs, and sharing a stage with Buzz Aldren while representing Palm, Inc. at the giant tech trade shows in Las Vegas. His client list also includes Pepsi, GE, Lawrence Livermore National Labs, and the National Association of Realtors.