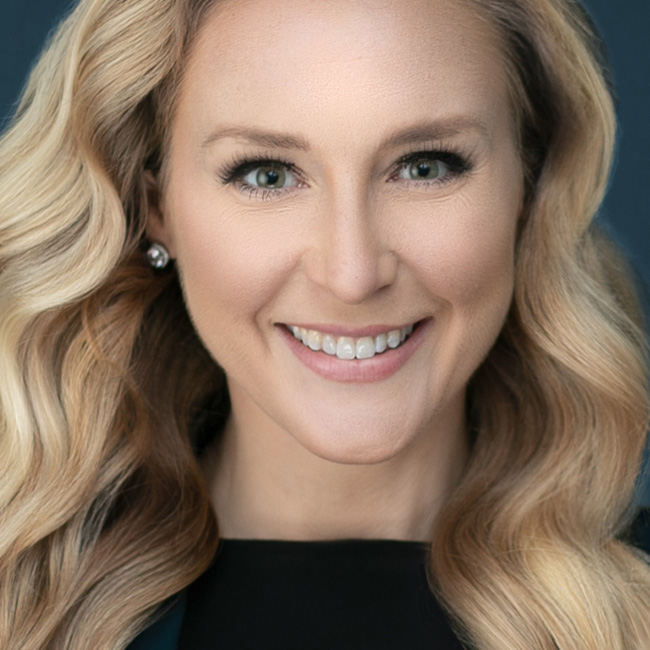 Electrifying Eyes - Retouching Eyes in Photoshop
Lesson 8: Catchlights
Published: May 2017
with Kristina Sherk
Duration: 1 hour 23 minutes
About Course
Join Kristina Sherk from Shark Pixel for an entire class dedicated to teaching you the best methods for retouching eyes using Photoshop. The eyes are the windows to the soul, and the first things viewers connect with when looking at your photographs. Correctly retouching eyes, without going overboard, is one of the most crucial aspects of portrait retouching, and can make or break a photo. In this class you'll learn all aspects of eye retouching, including under the eyes, opening the eyes, whitening, adding lashes, exaggerating color, improving catchlights, and more. By the end of the class you'll have a new bundle of tools, tips, and techniques for improving your retouching skills, as well as a free set of brushes you can download and use.

DISCUSS

Have a question or comment about this course? Join the conversation today!

Discuss this Course

No materials available for this course

Okay guys, in this lesson we're gonna talk about catchlights.

If you've ever actually photographed a person,

you know that the eye of the client or the eye of the model is actually

a reflection of any sort of light source that's hitting them.

And whenever you're lighting any sort of portrait of a person you're probably going to have catch lights or

the reflection of the primary light source within the eye of the person being photographed.

And this is actually two fold, it tells you how the photograph was actually taken but

also it adds light and it adds life to the eyes of your client, so

that's really, really important.

But here, this is one of my images that I took really early on in my career, so please no judgement.

But as you can see, I placed the light source very, very high

directly over the top of the face of my model.

So, if I look at the image, you can see that you can't even really see anything,

other than a little tiny speck right here in this eye.

And let's just be honest, I think the eyes just look slightly dead.

And especially if I were to, for conversations sake just today,

I'm going to actually erase

this little speck of light from this image so

that we have a completely clean canvas to work with.

But as soon as I get rid of that little speck of light and I zoom out on these eyes, they are completely dead looking.

So this is something that I really want to show in this example.

Because I think it's a perfect image to show you how you can add

an artificial catch light to make the image just look a little bit better and

make the eyes in the image really come alive.

So we'll go ahead and get started.

Let's create a new layer and let's call this layer catch lights.

If we come over to our tools menu, on the left,

we can choose the elliptical marquee tool from our marquee option.

And then I am going to create what may resemble a beauty dish.

So I am going to create one circle right here and then I am going to hold down my shift key and

I'm going to create a second circle as well over on the other eye.

Then, I'm going to fill these two circles with white.

So I'll come up to my edit menu.

I'll choose fill, and then I'm going to choose white from the contents' fly-out menu.

We'll go ahead and press OK.

Our next step, just de-select our two selections.

Cmd or Ctrl + D, now if I zoom out, that looks pretty weird.

I'm with you, okay?

We're gonna make this look a little bit more realistic, so just stick with me.

The first thing that I wanna do is make these look like they were captured at the time the photograph was actually captured.

So in order to do that, I want to make sure that I keep this.

If I just turn this off for a minute, you can see that there's a shadow

where the lashes are actually shading part of the eye itself.

You can see that the eye white actually extends all the way up here but because of this shadow

the eye whites are relatively dark or shaded a little bit in that area.

So lets turn this back on and lets add a mask to our catch lights layer.

Then we're going to use our brush tool.

B for brush tool.

And then we're going to hit our x key to switch our background and foreground color so that we're painting with black.

Let's just continue, let's make sure we are painting with 100% opacity and

100% flow and let's just continue along this shadow line.

To make sure that it doesn't necessarily

look like a fake dot of white that's on her eyes.

Perfect.

Our next step, if you know what a beauty dish looks like,

it's a very, very large dish with a thing right in the middle.

Which is going to help diffuse the main light and

diffuse that light within a circular area so that the light has a nice feel to it.

That's why it's called a beauty dish.

So, we have to create the reflection of the little circle

that actually shields the main light source from actually hitting the model.

So, we'll go ahead and do that now.

Now that we have the correct shape of our beauty dish,

we definitely need to pull down the opacity so that this looks somewhat realistic.

So we'll come to our opacity slider at the top of our layers menu and we'll start just

pulling the opacity down until we find something that really looks nice.

And the reason why I'm doing this, all the ways zoomed out like this is so

that we can actually see more of the image as we try to deduce what the best opacity level is for these catchlights.

That looks nice and realistic, okay?

Dead eyes.

Catchlit eyes.

Dead eyes.

Alive eyes.

I definitely like this better than this.

Let's move on.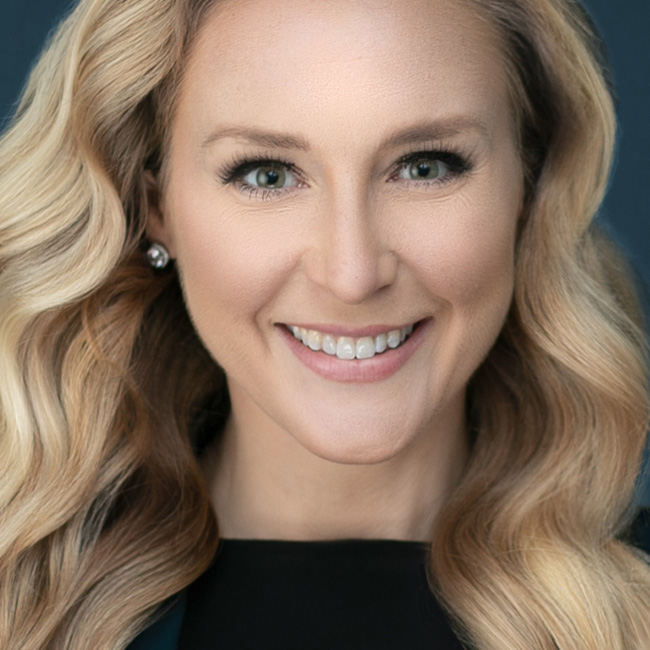 Kristina Sherk
For the past 10 years, Kristina Sherk has been a high-end photo retoucher based out of Washington, D.C. and is called the "picture whisperer" by some. She specializes in realistic retouching. She's a contributing educational author for publications like Shutter Magazine, Photoshop User Magazine and Lightroom Magazine. She is also the author behind Photoshop Cafe's Fashion Retouching DVD. Her more reputable corporate clients include National Public Radio, Time Inc., XM Satellite Radio, Cotton Inc. and most recently, Hasselblad.