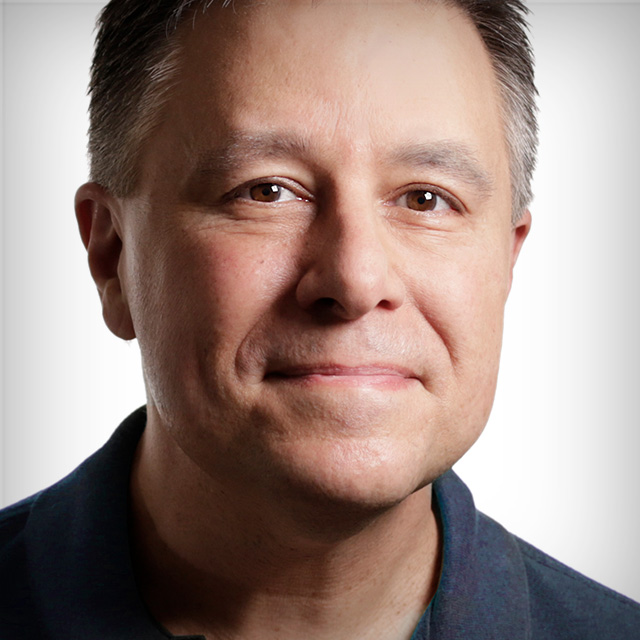 Camera Focus Techniques: The Key To Super Sharp Photos
Lesson 4: Camera Model Differences
Published: March 2017
with Larry Becker
Duration: 1 hour 8 minutes
About Course
Learn all about focusing with Larry Becker! You'll hit the ground running in this class, as Larry starts off with some basic concepts and terminology before digging deeper into everything related to focus techniques, tips, and best practices. Beginners and experienced users alike can benefit from learning how to take advantage what your camera (regardless of manufacturer) has to offer to help you get super sharp photos in all kinds of situations and subject matter. You'll learn how to set the diopter for your vision, how to control depth of field, the differences in focusing when using the viewfinder versus live view, the benefits of back button focusing, and so much more!

DISCUSS

Have a question or comment about this course? Join the conversation today!

Discuss this Course

No materials available for this course

There are idiosyncrasies with various models of cameras and lenses.

And there are some interesting differences among manufacturers too.

I'll let you know about the big picture on these things.

And then you wanna check your specific camera by reading your manual.

And check your lenses as well, by reading the lens manuals.

I'm not suggesting that you need to read manuals start to finish, but I'll give you some heads up about some things to look for,

and some warnings, so that you can research your own specific gear and

avoid common mistakes that might lead you to need some repairs.

One of the things to know about, is that auto-focus speed is gonna be a function of the camera's ability to use those contrast detect or

phase detection auto-focus points, coupled with your lens' focus motor speed.

And the optics that determine how many of the camera's focus points can be used with specific lens.

In other words, not every lens will let every camera use all of the available auto-focus points.

That's just one of those things that you have to find out in your camera manual.

So if you're new to photography, you might have heard the term fast glass or a fast lens.

Ironically that has nothing to do with the speed of the focusing motors in that lens.

If somebody's talking about focus speed, that's when they use the term, focus speed.

Remember earlier when we were talking about depth of field and I said that some lenses have an especially wide maximum aperture?

Think about that for a second.

If the aperture can really open up wide and let in a lot of light,

then the duration that the shutter can be open, can be much faster.

So a smaller aperture that lets in less light, means that in order to let the same

total amount of light in to create an exposure, the shutter is gonna have to be open longer.

Now you know why lenses with a wide maximum aperture like F2 or

wider are gonna be called fast glass.

It's because they let the shutter operate faster.

So as you're researching various lenses that you might wanna buy, and

you're reading reviews, look for specific references to focusing speed.

As a general rule, newer, more expensive lenses are gonna have faster, and quieter focus motors.

But that's just a general rule.

There are very expensive lenses that are designed less for speed, and more for optical clarity and accuracy.

So price isn't even a good gauge either.

Of course, there are legacy lenses from a number of makers which are strictly manual focus lenses.

And will still work great with your camera, you just have to focus them manually, so the speed is zero.

[LAUGH] There's an interesting thing that I've come across with some of the modern inexpensive Nikon lenses and bodies.

There are some lenses that are new but they don't even have a focus motor on board.

That's because many Nikon bodies, not all, but many, they have a little mechanical connection that's part of the lens mount frame.

In that case, your camera is powering the lens movement itself.

So if you have a Nikon that doesn't have a little connector, and

you're using an inexpensive Nikon lens with no on board motor,

you're gonna have to focus manually even though it's technically an auto-focus lens.

Something to look out for with all manufacturers is the auto-focus switch.

Lots of lenses, not all, but a lot of them, have an auto-focus/manual focus toggle switch.

If your camera is all set and ready to go with auto-focus and

the lens that you're using is in the manual focus position, it will not auto-focus.

And in some cases, I've read that some manufacturers are suggesting with that set up,

where AF is on on the camera and manual focus is set on the lens, it could cause damage to your camera.

If the opposite is set up, where the auto-focus is on on the lens but manual focus is turned on on the camera, there isn't any danger.

But again, look in your manual to check those things out.

Another option is to check out Kelby Classes about cameras.

I cover this stuff in the model by model classes that Kelby has here, about a whole bunch of DSLRs.

One last thing, while we're on the topic of potentially causing harm with your auto-focus setup is manual override.

And here's what I mean.

Let's say that you start with auto-focus and then you wanna manually tweak or fine tune the focusing right before you shoot.

If your camera allows for this, it can be a great set up.

But in some cases, when you're using auto-focus if you try to manually override, you could be fighting with the auto-focus motor.

And in other cases, you're fine tuning won't stick, because as soon as you fine tune and

then you half press the shutter again to take a picture, the camera's auto-focus system goes back and grabs a fresh focus one more time.

So I'm gonna talk a little bit more about this later in the lessons on manual focus versus auto-focus.

But for now, make sure that you check your camera manual, and

see if you have the option to turn on that manual override after an auto-focus.

One of the things that I saw come on the scene a few years back with the highest high end model cameras,

is the ability to fine tune your focus.

Now, most mid-level to high end cameras allow some level of fine tuning.

But lately, there are options to create a lens profile for

specific lenses, and then you register those and they stay in your camera's memory.

There are also some high end cameras that let you pick a very specific way that you want the auto-focus system to behave.

For example, the Canon 5D Mark IV lets you pick focusing scenarios.

One scenario might be where you're shooting a 100-meter dash and the subject will be still, and then all of the sudden accelerate.

Another scenario might be where you're shooting an event with distant subjects and occasionally people or

foreground objects, like a sign or a pole or something, might be in the foreground.

And you want to tell the focus system to ignore those and just keep focusing on the stuff that's in the distance.

And on top of these various scenarios, you can even fine tune some of the parameters within each scenario,

so that you can increase or decrease the sensitivity to sudden acceleration, among other things.

If you pick up a high end camera that has a highly customizable focus system like this, spend some time in the manual.

And seek out some pro shooters using that same gear and listen to what they say

about these types of things, especially when they are doing the same type of photography that you're doing.

With each camera maker, they have slightly ways to indicate what focus is,

and when it's being captured and one very common thing that they all do.

The common thing is the focus beep.

This is on, by default with most cameras, and all of them let you turn it off.

Once you have the slightest comfort level with your camera, turn that darn beep off.

At best, it's gonna draw unwanted attention to you.

At worst, it's just crazy irritating.

Like when you're in the 23rd row of your kid's elementary school recital, and you're snapping off pictures, and it's beeping like crazy.

That will make you very unpopular.

So when you turn off the beep, if you're looking through the viewfinder,

there's gonna be some other indicator to let you know that your camera has in fact, grabbed focus.

On Canons, it's usually the focus point or the focus points will flash right there in the view finder.

On Sonys, there's gonna be a little green dot along the bottom of the view finder, and

when it's blinking, the camera is not focused, when it's on solid, it is focused.

And on Nikons, there are too little triangles that point at a dot, and that's at the lower left inside the view finder.

When the triangles are there, it may or may not be focused, it's only focused when that dot is there.

One last thing that I wanna mention is that, there will be times with your camera,

when it won't be able to focus at all, and it's gonna refuse to fire the shutter.

You can look it up in the manual how to turn that off, but you probably would be better

to turn off auto-focus all together, and then just focus manually, and shoot that way.

The reason is because if you just turn off that function where it won't capture unless it's focused,

then you're gonna potentially get a lot of images that are out of focus.

So if you're in some low light situation or a low contrast situation where your camera

cannot lock focus, your manual focus will at least be close.

And you're gonna be more than likely to get something that you can use.

Now, a minute ago, when I was talking about those crazy levels of nuance control that you

have with certain high end cameras, and I mentioned a Canon camera and focus scenarios.

Another thing that a few high end cameras have, is a control

on how long they hunt for the accurate focus before going ahead and taking the shot.

With some cameras, you can essentially tell them, look, get as close as you can.

Wait a half a second or so, and then take the shot, even if it's not perfect, just take the shot.

So you may have some, or all of these various focus system controls, and

you wanna look into your manual and see what you have access to.

First though, I have a word of caution.

Don't make those focusing profiles for each of your lenses, unless you really, really know what you're doing.

Modern lenses and modern cameras are pretty darn precise and

you're more likely to program your focus incorrectly if you're not really sure what you're doing.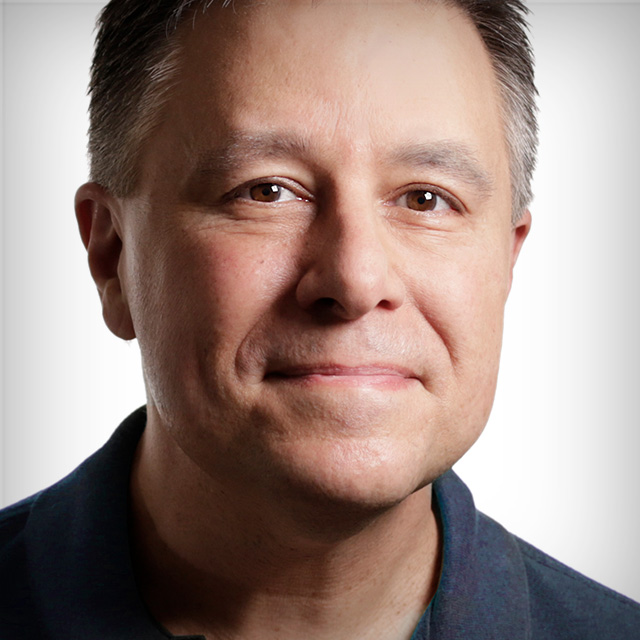 Larry Becker
For more than 25 years, Larry has been simplifying technology and helping people understand it through books, magazine articles, DVDs, online videos, and live training. Larry has been seen by millions of viewers worldwide on web TV shows like DTownTV and Photoshop User TV, but he's most widely known for his work as a trainer and gear reviewer for B&H Photo. Larry's technology training landed him on national TV with Leo LaPorte, on training DVDs in the packages with Sony PDAs, and sharing a stage with Buzz Aldren while representing Palm, Inc. at the giant tech trade shows in Las Vegas. His client list also includes Pepsi, GE, Lawrence Livermore National Labs, and the National Association of Realtors.