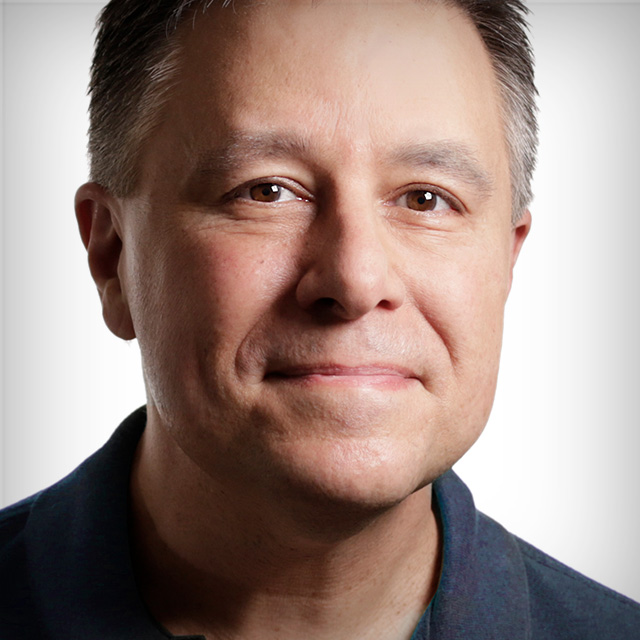 Camera Focus Techniques: The Key To Super Sharp Photos
Lesson 1: Basic Concepts and Terminology
Published: March 2017
with Larry Becker
Duration: 1 hour 8 minutes
About Course
Learn all about focusing with Larry Becker! You'll hit the ground running in this class, as Larry starts off with some basic concepts and terminology before digging deeper into everything related to focus techniques, tips, and best practices. Beginners and experienced users alike can benefit from learning how to take advantage what your camera (regardless of manufacturer) has to offer to help you get super sharp photos in all kinds of situations and subject matter. You'll learn how to set the diopter for your vision, how to control depth of field, the differences in focusing when using the viewfinder versus live view, the benefits of back button focusing, and so much more!

DISCUSS

Have a question or comment about this course? Join the conversation today!

Discuss this Course

No materials available for this course

[MUSIC]

Some of this class is for beginners, and some of it is really advanced stuff.

It was a little tough to pull this all together and organize it in some kind of order,

because everybody learns about focusing for photography differently.

So, here's what you can expect, as we hit the ground running.

I'll give you some basic concepts and terminology in this first lesson.

And then, in the next lesson we'll cover depth of field, and after that we'll have lessons on various camera technologies.

We'll talk about live view focusing, and why it's different from view finder focusing.

We'll cover lens setups, and some of what you should look for

on your camera and on your camera lens, as far as controls.

We'll cover manual focus, and a bunch of best practices for getting focus in certain situations, and a whole bunch more.

And don't worry about this class that it's just for Canons, or Nikons, or just for Sonys.

I pulled this information together so that you should be able to make sense of it no matter what changeable lens camera system you're using.

Every camera with a viewfinder has a diopter control.

The only kind of camera that wouldn't have one, is a camera that has an LCD panel,

and no viewfinder that you put up to your eye when you're shooting.

The diopter is essentially a little dial that you twist to tune the viewfinder to your specific vision.

This is not a digital camera setting, and it's always a little mechanical dial right by the viewfinder somewhere.

It's usually easy to find, but occasionally I've seen it hidden, on some cameras, behind the eye cup.

So you have to take the eye cup off to get to it.

On almost every camera out there, you set it the same way.

First make sure your camera is turned on, and then, with the lens on it,

and the lens cap off, you hold the viewfinder up to your eye.

And in most cases, you'll need to half-press the shutter button, so that the camera turns on, and it starts the process of focusing.

It wakes up the electronics, and anything else that might be in the view finder gets displayed.

So then, you'll look along the bottom edge of your view finder for

some sort of digital read out, numbers or symbols displayed in the view finder.

Then, turn the diopter until you see those digital displayed controls really crisp.

Now, on some cameras, the display will go away after 15 or 30 seconds.

So you may need to half-press that shutter again a couple of times, to have enough time to dial into your sharpest vision.

And don't pay any attention to what you're actually seeing through the lens, so the focus could be off slightly.

And setting the diopter based on the photographic subject,

rather than the in-camera digital display, means that it could be set wrong.

So, when it comes to auto-focus technologies, there are a few of them.

And there are pros and cons to each of these.

There's contrast detection, which has been around a bit longer than most of the other digital technologies, and it's pretty reliable.

But it's not known for being especially fast.

There's also, phase detection auto focus, which is super fast and accurate, but

it has problems with images that have contrast lines that run vertically in the image area.

And, in some cases, that keeps phase detection from getting focus at all.

And most of the modern high-end cameras with advanced auto-focus systems have focus points called cross-type.

Now, these combine the best of both technologies in the same focus point.

As a general rule, higher-end cameras have more auto-focus points, and higher-end cameras have more cross-type sensors.

Lots of entry-level DSLRs not only have fewer total auto-focus points, but

in many cases, only the center point is one of those cross-type sensors.

And if you go back a few years, there are cameras that people still have, they're still using,

they're great cameras, that have no cross-type sensors at all, just those contrast detection points.

So, making a very broad generalization, older cameras generally have slower,

less accurate focus systems than their modern counterparts.

Beyond the basics of this technology, there are aspects to auto-focus systems that users can control.

You have control over two major categories of your camera's auto-focus system.

There's the operation, which controls how the system behaves during auto-focus.

And then there's the auto-focus area, which is the point or points that the camera pays attention to in order to capture focus.

So understanding auto-focus operation is pretty easy and straightforward.

Modern digital cameras have at least two options.

The first is focusing on a non-moving subject.

So, in that case, you want your camera to focus on your subject.

And then lock that focus, so that when you press the shutter button the rest of the way down, you grab an image with your subject in focus.

Canon calls that One Shot, and it doesn't mean that you can't focus and shoot bursts of shots, you can.

It's just that each time the camera is going to grab focus,

it will lock focus and grab the shot or shots.

Nikon and Sony call it AFS, and that stands for Auto-Focus Single.

The other option that all modern cameras have, is to focus on the subject, and

as you keep holding down on the shutter button halfway,

it constantly keeps refocusing so that your subject always stays in focus,

even when they're moving a little bit within the frame, even if you move the camera a little bit.

Canon calls this AI Servo.

Nikon and Sony call it AFC, for AF Continuous.

So the logical way to use these options is to use the single focus or

the single point focus, non-moving, when you're shooting a subject that's not moving, probably won't be moving.

You might use this for portraits and landscapes, and things like that.

And if you're shooting wildlife or sports, use the setting that does keep refocusing on the subject, in case they do move.

That's what you're supposed to know, but here are the insider tips about these settings with modern cameras.

First, new enthusiast and pro-level higher-end cameras with

these new focus systems, are so fast on the Servo-style refocusing.

And most modern lenses with fast focus motors have motors that are just so fast,

that with these high-end cameras, you can get away with leaving it in full time Servo mode,

almost all the time, even for still subjects.

Another insider secret is that a lot of cameras, especially cameras targeted at consumers,

have artificial intelligence Servo options available in addition to the two that I've already talked about.

And they might start on still, and then switch into that action one, or

the moving one as your subject starts to move.

Look at this way.

If you're engaged enough in the craft of photography to take a focus class like this,

then you probably don't need that fully automatic focus help.

You're gonna be aware of what's going on.

You'll do better with full-time Servo focusing.

One last note about focus Servo options.

If your camera has amateur-style shooting modes, like a landscape mode,

or a portrait mode on the shooting mode dial position,

you can bet that the focusing system is going to be fully automatic, and uncontrollable by you.

So, that's the focus mode or focus operation.

Let's talk about the focus area.

This is the point or points of the auto-focus system that it's gonna consider when it tries to grab focus.

So, whether your camera has just nine focus points, like a Canon T3 or a T6,

or as many as 399 focus points,

like a Sony a7R II, you can tell the camera to use all of the auto-focus points,

and guess what the subject is, and what should be in focus.

That's, essentially, fully automatic.

Or, you can use groups of points, so that you can tell the camera the general area or

zone that you wanna focus on that, which is important to you.

Or, you can tell the camera to use just one of the auto-focus points, and

then you frame things so that the main focus point is right on top of your subject.

The other aspect to this is that if you are using something other than full auto,

where you're letting the camera use all the auto-focus points and

pick what it thinks it ought to do, then you can control which point or points are the active ones.

Here's what I mean.

Let's say that you have an Nikon D500.

You can tell the camera to pay attention to just one point,

a point plus a group of points around it, or use a larger group, like 25 points, or 72 points.

So it's more of a zone thing going on.

And of course, full auto uses 153 on that particular camera.

So, if you pick single point, or group of 25 points,

you can use a little joystick control on the back of your camera body to

move around which is the active group of auto-focus points.

Now, I just used the D500 as an example, but

other cameras with a decent number of focus points let you do the same kind of thing.

It's gonna be very similar, no matter which brand you're using.

I have a few cameras, and one that I use pretty regularly is a Canon 6D.

It's a full-frame camera, but the total number of available auto-focus points is on the low end, it's just 11.

So with this camera, I have the option to use all 11, or just a single point.

And I use single point auto-focus most of the time.

And I move it around in the image area, with the little multi-selector joystick on the back of my camera.

We've covered basic terms and the concepts so far, there's a lot more to it, and

we'll dig deeper into controls from moving focus points and focus groups.

But next, let's have a look at the depth of field.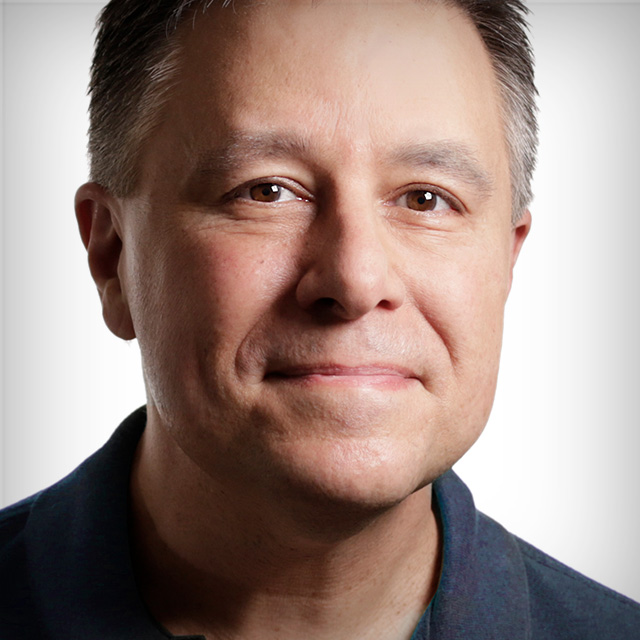 Larry Becker
For more than 25 years, Larry has been simplifying technology and helping people understand it through books, magazine articles, DVDs, online videos, and live training. Larry has been seen by millions of viewers worldwide on web TV shows like DTownTV and Photoshop User TV, but he's most widely known for his work as a trainer and gear reviewer for B&H Photo. Larry's technology training landed him on national TV with Leo LaPorte, on training DVDs in the packages with Sony PDAs, and sharing a stage with Buzz Aldren while representing Palm, Inc. at the giant tech trade shows in Las Vegas. His client list also includes Pepsi, GE, Lawrence Livermore National Labs, and the National Association of Realtors.