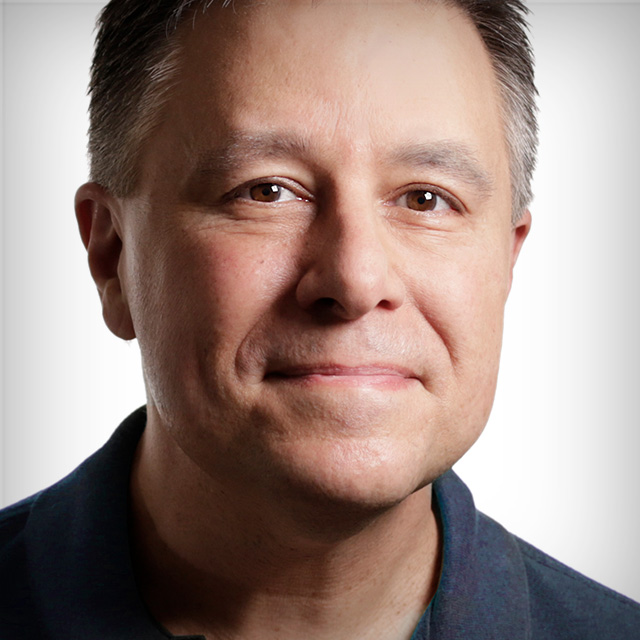 Camera Focus Techniques: The Key To Super Sharp Photos
Lesson 8: Back Button Focusing
Published: March 2017
with Larry Becker
Duration: 1 hour 8 minutes
About Course
Learn all about focusing with Larry Becker! You'll hit the ground running in this class, as Larry starts off with some basic concepts and terminology before digging deeper into everything related to focus techniques, tips, and best practices. Beginners and experienced users alike can benefit from learning how to take advantage what your camera (regardless of manufacturer) has to offer to help you get super sharp photos in all kinds of situations and subject matter. You'll learn how to set the diopter for your vision, how to control depth of field, the differences in focusing when using the viewfinder versus live view, the benefits of back button focusing, and so much more!

DISCUSS

Have a question or comment about this course? Join the conversation today!

Discuss this Course

No materials available for this course

We all know that pressing the shutter button halfway down on most any camera is gonna grab focus,

and exposure information, before you finish pressing all the way down to capture the image.

Now a few years ago, I borrowed a super nice camera from my friend Scott to shoot a triathlon.

This was a super nice rig, and Scott even used it for shooting some college football.

And this was at a time before he was actually shooting NFL games, and playoff games, I'm jealous.

So, I knew this was gonna be a great rig for my triathlon coverage, the only problem was, it wouldn't focus.

I kept pressing the shutter halfway, and it wouldn't grab focus.

Then, while I was shooting the triathlon with my own camera gear,

I remembered reading a blog post on Scott's blog about back button focus.

It turns out that the camera wasn't broken at all, you just have to press the AF-On button on the back of the camera to grab focus.

Honestly, while I used it that day, I did not love it, this was new to me, it was uncomfortable, it was strange.

But now that I get it, I love it, and I've reprogrammed all my cameras for back button focus.

Here's what's going on, remember in that first lesson in this class,

I told you that all cameras have at least two options for how the focus Servo responds.

It either is gonna keep constantly refocusing and using the continuous Servo, and stay tracking on your subject.

Or it's gonna grab focus just once and use that single focus lock in order to capture your image.

Well, if you use back button focus, you have both of those at the same time.

So you set your camera for continuous focus Servo, and

then you turn off the focusing function that's attached to your shutter button.

Exactly how you do this, is gonna vary from one camera to the next, and one manufacturer to the next.

That's because some cameras already have with them an AF1 button like this on the back.

A lot of Nikons and Canons have this, in the case that you do that you just turn off the focusing function with your shutter button, and you're done.

Sony's don't typically have this, but they do have a lot of re-programmable buttons, and

back button focus is easily re-programmable into your camera.

Likewise with Nikons and Canons that don't have one of those AF-On buttons,

there's usually still a way to reprogram some other button to do that back button focusing,

while turning off or decoupling the focusing function from the shutter button.

Now, the bad news is, I'm not going to be able to go through all of the different cameras, and show you every single one and how it's done.

The good news is, I did a quick Google search and I put in a camera model and then, I put in back button focus,

and there's a video for just about every changeable lens camera out there that you can imagine.

Just remember to make sure that you leave your camera in continuous focus Servo mode, and then, you're gonna be good to go.

So, from now on, anytime you wanna focus, you just press that AF-ON button,

or whatever button you've assigned on your particular camera, and

your camera will capture focus, and then press the shutter button to snap the shot.

If you want continuous focus, because you are shooting something that's moving like a deer, or

an athlete, keep your thumb on that focusing button.

And then, if you're shooting non-focusing subjects, you just press the back button to grab focus one time and then let go.

And now just shoot with the shutter button whenever you're ready.

There's a great focusing technique that back button focus makes even easier,

and we're gonna cover this, when we cover the lesson about focusing techniques.

But now let's have a look at manual focusing versus auto focus, and when you might wanna consider using manual focus.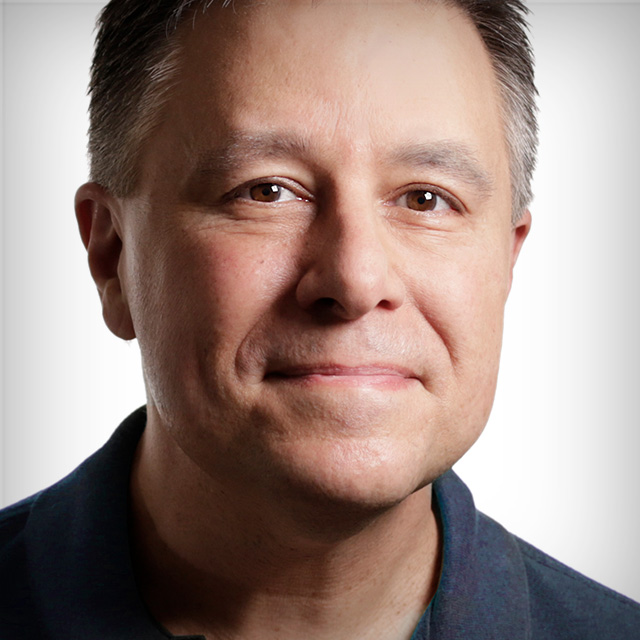 Larry Becker
For more than 25 years, Larry has been simplifying technology and helping people understand it through books, magazine articles, DVDs, online videos, and live training. Larry has been seen by millions of viewers worldwide on web TV shows like DTownTV and Photoshop User TV, but he's most widely known for his work as a trainer and gear reviewer for B&H Photo. Larry's technology training landed him on national TV with Leo LaPorte, on training DVDs in the packages with Sony PDAs, and sharing a stage with Buzz Aldren while representing Palm, Inc. at the giant tech trade shows in Las Vegas. His client list also includes Pepsi, GE, Lawrence Livermore National Labs, and the National Association of Realtors.