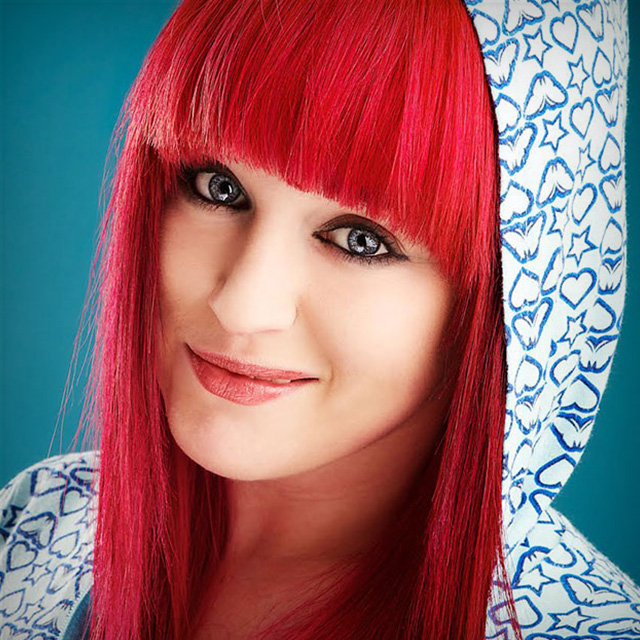 The Secrets to Capturing the Best. Dog. Photos. Ever. Taken.
Lesson 8: At the Shelter
Published: November 2015
with Kaylee Greer
Duration: 2 hours 11 minutes
About Course
Time to let the dogs out! Join the fabulous Kaylee Greer, a private and commercial pet photographer based in Boston, as she shows you how to capture the best dog photographs you've ever taken. In this class Kaylee works with four different dogs in different locations, ranging from the local park to the local animal shelter, and shows you her tips and tricks for engaging with her subjects to bring out their unique personalities and create portraits their owners will love, or that can help a shelter dog find a forever home. The locations and lighting are not always ideal, so Kaylee teaches you how she works with whatever situation she finds herself in to locate those hidden gem spots that provide the perfect backdrop for your dog. You'll need to be prepared to get down on the ground and make silly noises, but the effort will show in the fantastic photos you can create.

DISCUSS

Have a question or comment about this course? Join the conversation today!

Discuss this Course

No materials available for this course

Shelter photography is incredibly important

to me because of the ability that it

has to change lives, it's

unbelievable the power in a photograph,

you may not even realize it, you

may not realize how much power there is in your

camera, but you can take

these faces that have been forgotten and

left behind and you can actually show

them to the world, this dogs don't

have a voice of their own, these

dogs don't have the ability to talk

about their stories or tell you what

they've been through and how they got

here, they sort of stuck

in circumstance and we have the

ability to free them from that so

it's really important to me and

I think that you'll find that your

journey too, Shelter Photography could

be life changing, and it's an

amazing learning experience as well because

you are in a situation like this

you know if someone tells you, you

have this space right here to

photograph a dog, you have to

make the most compelling and most powerful image that you can make, how are you going to do that?

What are you going to do, it's definitely

a tough challenging situation and so

I'm going to show a little bit

today about how I might traverse

all this different challenges that we

are going to come across as you can

see this guys are starting to get really

excited I think they probably hear us out here so we are going to get in there and start to photograph them.

Before we add you start as just

a couple of things that I

want to go over real quickly about

safety and certain little tips and

tricks when you are picking out a dog

at the shelter, make sure that

if you keep it if you were a lot corona perfume kind of try to keep that to a minimum?

It can be a little bit overwhelming for

a shelter dogs there's a lot of stimuli

already in the environment, lots of

sound, lot's of smell, and you as

the new person in general is going to

be new and different for them,

so don't wear too much corona or perfume

because that can really throw them off on

their sense of smell of course is

incredibly strong much stronger than ours so it can be pretty of alarming for them.

When I'm walking through the cages here

and I'm looking for a dog to photograph, every

dog deserves a gorgeous photograph, but really

when I'm hoping to make the

most differences I'm really looking for

the underdog, I'm looking for the

less adaptable dog maybe the

dog that's a little bit older, a senior

dog, a dog that's been here quite

a long time, quite a lot

longer than the other dogs anything that I

can do to make a really compelling

and powerful images to sell that

dog, when you go in

there and you get your dog out

take time to just be a

person before you are a photographer

take time to just learn that

dog and get to know him and

let him feel comfortable with you because you

meet a lot of strangers everyday,

these people constantly laughing to you whether

it's the public who are looking to

adopt a new dog or the volunteer of

half members, the dogs are constantly

being looked at and kind of

being compelled and prodded so you

want to get really comfortable with them,

you don't want just to take a dog

out into a pen and then just

point your camera, right up in his

face, it's kind of big and scary

and foreign to him and so let

him get to know you most importantly first,

let him get comfortable with you,

use plenty of treats, luckily today

we have a volunteer here with us

who knows the dogs very well, so

you kinf of leverage that if you

have somebody who you can take along that

knows the dogs that knows the shelter

environment, have them at your side

so they can help you hold the dog

into place if you need help with photos

but also she knows if the dogs

are allergic to anything, she knows if

the dogs have any particular behaviour and she is problems and so that stuff is really important to know.

You want to be as safe as possible on your end and then of course you want to keep the dog as safe as possible.

So we're going to look for a really

prime photo subjects I mean all

these dogs made amazing photos but, oh my gosh look at these faces.

But we're going to look for a couple really special dogs.

Hi [xx] sweetheart!

Look at those beautiful eyes.

Oh I hear you, yeah I hear you.

You're beautiful.

Oh my gosh.

Hi!

Don't you have different colored eyes.

Don't you look like David Hello!

Oh my goodness me, you are so stunning!

Hi?

Hi Tony?

Hi sweetheart?

Oh my goodness!

Look at this little wiggle butt!

Look at the little wiggle butt!

Yeah, good job.

Hi sweety!

What a beautiful girl.

What a beautiful girl you are what do you think if your photo is taken?

You want to get some photos taken you want to go play?

You want to go play kiddo?

I'm so in love.

I think maybe we found our girl.

I'm so excited look at his face.

Say hello!

I'm so drawn to her, she's got a really special spirit about her.

She has all these toys in there

that she's playing with she's showing me her

toys, you can tell she's really you can tell she is very cacktile she wants to get involved.

I think this dog would make an incredible

family dog and I feel like

let's get her into a home, let's

do whatever we can to get her into a home,

they are doing an amazing job here, to getting

society taking care of her, I

think if we create some incredible imagery

of her we can really help her

along in the process.

Look at that little face it's a baby it's just a baby.

Hi, sweetie?

Hi, sweetheart?

I think a lot of people

think, they assume that the

shelter's full of old dogs and broken

dogs, dogs that don't have any

chance to become a family dog

again, but really it couldn't be

more opposite of the truth and look

at this little puppy, this little puppy

needs a home, and so many

people are buying puppies from breeders and

buying puppies from the pet store and they

don't even realize that this little

guy is here and he's homeless and he really needs you, oh my God isn't he gorgeous?

This little guy his name is

Ferguson, it looks like he's got adoption

pending which is actually like super good

news, he's really happy and he has lots to say.

Photographing him might be a little

bit of a challenge because he is

clearly super stressed out in the

shelter environment here and it is so

easy for him to get stressed out,

I mean we are standing here and we've

got good scary gear and he's

also little and he's all by

himself in there, everything in the world is really, really big compared to him.

So we are going to photograph some

of these guys as well we are

going to pull some of this incredible faces and

this one is clearly super excited to get out on a little pose coming through the cage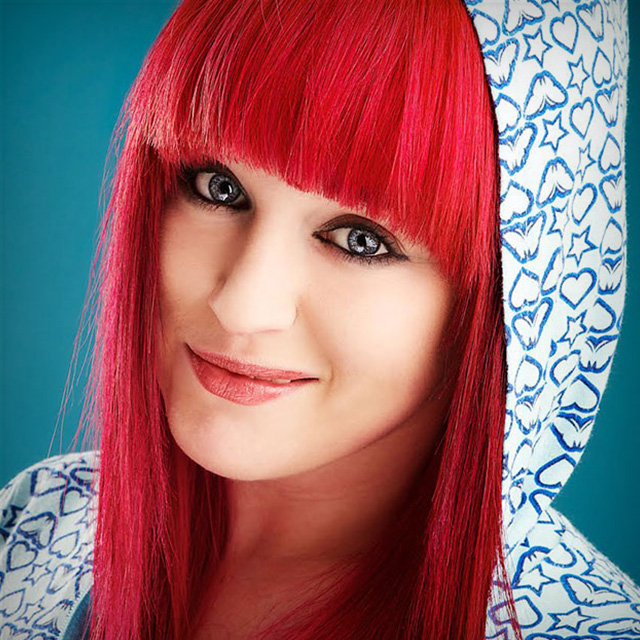 Kaylee Greer
Kaylee Greer is an internationally recognized private and commercial pet photographer. She is living out her dream through a camera lens in gorgeous Boston, Massachusetts. She's traveled the world teaching pet photography workshops and has seen her work published in many major industry editorial titles. Her images grace calendar lines, greeting cards, products, packaging and advertising campaigns throughout the commercial pet industry. Her photographic style is drawn directly from the inspiration she finds inside the soul of a dog. She is fueled by the joy, whimsy and unrelenting happiness that is so uniquely canine. Kaylee is known for her love of vibrant colors and unique process of capturing the comedy and character of dogs. Through her business, Dog Breath Photography, it is one of Kaylee's strongest passions to give a voice to the voiceless by volunteering her time to local shelters and photographing the abandoned and homeless animals who lie in wait for a second chance.