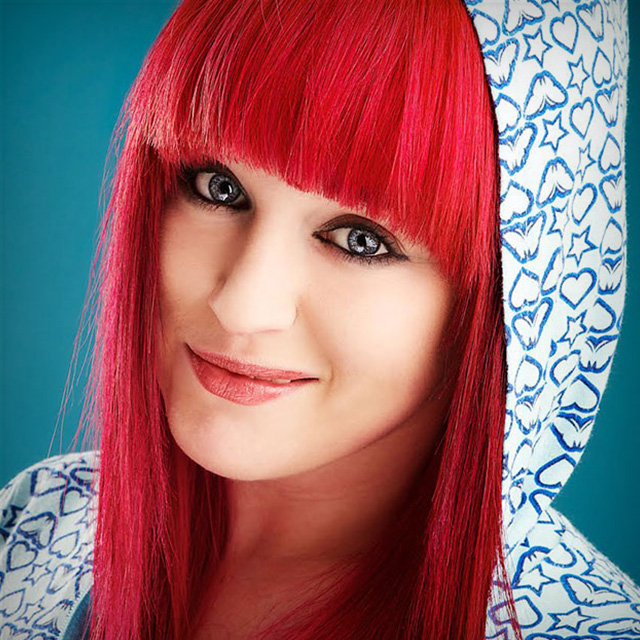 The Secrets to Capturing the Best. Dog. Photos. Ever. Taken.
Lesson 10: At the Shelter: Toni
Published: November 2015
with Kaylee Greer
Duration: 2 hours 11 minutes
About Course
Time to let the dogs out! Join the fabulous Kaylee Greer, a private and commercial pet photographer based in Boston, as she shows you how to capture the best dog photographs you've ever taken. In this class Kaylee works with four different dogs in different locations, ranging from the local park to the local animal shelter, and shows you her tips and tricks for engaging with her subjects to bring out their unique personalities and create portraits their owners will love, or that can help a shelter dog find a forever home. The locations and lighting are not always ideal, so Kaylee teaches you how she works with whatever situation she finds herself in to locate those hidden gem spots that provide the perfect backdrop for your dog. You'll need to be prepared to get down on the ground and make silly noises, but the effort will show in the fantastic photos you can create.

DISCUSS

Have a question or comment about this course? Join the conversation today!

Discuss this Course

No materials available for this course

So for my first shot here with

Tony, I have found this

patch of shade in the center of

the pen that we are in here,

it's not perfectly even shaded it's

definitely pretty dappled light coming down to

the trees here, but we are going

to do the best that we can with what we

have, so I like this

nice even light here, and

I want to use that I think

sometimes when you are in a difficult situation, you

can kind of look for some of the

more simple backdrops kind of things

that you can abstract in the

pone so that you can't really get a

sense of the greater disarray of the scene,

so let's try to do something like

that here I'm actually going to have

Sam my assistant help me with Tony

getting her wringled up in the right

spot, she's taking quite a liking

to him so I'm going to

use that to my advantage and have him

kind of stick real close to me, we

are going to try to use some cheats, I'm really

just looking for incredibly simple shot right

now, I just want a shot that showcases

her gorgeous eyes, something that

really tags on the heartstrings I mean

this is really marketing here right, so

let's market her because she is

unbelievable so I'm going to

be shooting basically straight down onto

Tony's face here because she's got this

big gorgeous amber colored eyes

so she's looking right up at me

I can really like use that to

tag on the heart strings of a

potential adopter, big old puppy

dog eyes looking right up at us,

that's something that I think is an iconic

sort of image when it comes to

dogs, so we can really use that to play her

up right here, so this is really simple all I

want to do is I literally want to

get like almost above her, so you

got up really up close and personal with

your assistant or if you are doing

it yourself then you can hold the treat

yourself, I have him here

because she just adores him she's taking

quite a liking to him, so I'm going to use that to my advantage here.

So if we can get her to sit

it's probably he better way to do

the shot, since her body is going

to be situated a little bit more straight to me and I'm going to sneak in.

Are you ready, would yo sit, good girl, you ready?

Great yes this is a general idea,

we are going to work out a few kings

we are getting some light coming in through

this tree here, that you can't see

when you look at the ground but now that

she is white and she is standing

here, I can see some and you

may be able to see it here in the

video too, you can see

some dappled light coming in on her

side so I want to kind

of eliminate all that and I really

want to get a nice clean shot, and

I know it's possible we just might have

to move around a little bit more,

so let's bring her a little bit

more forward here, yes perfect see if you can get her to sit now.

You ready to sit, ready to sit Tony.

We just got to wait sometimes just takes

waiting for that perfect moment, and

especially with the shelter dog who really

might not necessarily know any tricks, just

be incredibly patient .

Can you sit?

Tony you're ready to sit?

 Maybe a treat?

 I got go get some treat, Okay, Can you

sit, we just  sit, good

girl,, Tony

are you ready?

Tony perfect, perfect so you are

here let's make some wacky noises right

there, I'm telling you people think I'm

totally nuts when they hear me and

they have no idea what I'm doing, but Tony

actually has an excellent head tilt so

this means that when I'm making kind of

wacky sounds in different noises, I

try to sound a little bit like a

cat I'm not great at it,

but reminiscence of a cat, what

if I bark here maybe in a high pitch

tone to tone it's a new and

exciting sound it's very different to what

she is used to hearing out here so kind

of make her cock her head a

little bit and that gives her a

lot of personality and character in

the shot, I just got a really good

shot of Tony, super simple just

sitting right in front of me here making the best of what I can out of a tough situation.

I had her sit right in front of

me here I had my assistant as you saw

hold the tree or a stuffed animal something

that really motivate her right above

my head it's basically right above

my lens here so I have her gaze

directly up to my lens, and

the other great thing about having her look

up, is because the sky is just

above our heads, we've got this

big beautiful old tree over our

head, and then also there's some spaces

in the tree where you're getting sun and

you're getting some blue sky coming through, so

when she looks up, you actually have

the reflection of that scene with

the sky and the tree, back in

her eyes and that gives her eyes

a lot of light and spirit and

its really makes them pop, and

I feel that with sparkly eyes you

really get a sense use which

is important when you are looking to

adopt a dog, a lot of people are

looking for health and youth and then

also yo get really extensive her character and her personality.

The next shot that I'm going to

do with Tony is I want to do

an action shot, because I'm noticing her running around

here and I'm just making this call about

what type of shot I want to do

right now, because I've just met

her, so I'm learning about her but she

is full of spirit and weensy and

she is running around like crazy,

she loves toys and that's super

appealing to a potential adopter to

really cute characteristics do let's play

it out, let's get her running and

lets get her a super happy wacky face,

I'm going to change my lens so

that I can get a little bit closer

to her while she is we're are

going to do this there you go, we got

a little love sometimes

you get a little love you got to go

with it, so I'm going to change

my lens up, but I'm going to

put on a 70-200 so that I can capture action

shot reminiscent of what we did

earlier in this class.

So I'm about to shoot the action portion of Tony's photos here, and I notice we're working within a very limited space.

I noticed in the background here, I don't have a lot of room to get her to run to me.

Again, that's just the limitations of working within the shelter.

They only have so much space on the ground, so I have to do what I can to make it work.

I'm going to have her run at me, starting from the other end of this pen, and then running straight at me towards where I'm sitting now.

I noticed that in the background of

my shot right now there is like a

little blue tunnel, like an agility sort of tunnel play.

Kind of play thing for dogs, and it well is a super cool tool to get dogs interested and engaged.

It's kind of distracting in my background, so we're just going to go ahead and ask if it's okay to move that.

Do your best always if you can just rearrange your environment.

It's always worth the extra.

It'll probably take us about 60 seconds to move it, and it's going to really pay off in the final shot to keep a nice simple clean background.

Hello.

Hello there.

Hello.

Did I get hugged?

Yes so we are going to try

a couple of different ways to

get Tony to run right at us,

because Tony doesn't have an owner right now

we don't have anybody that we can

really check in with on exactly

what the best way to make her work

for us is, we just got to

try all different kinds of things, so we

are going to start because I have observed

that she absolutely loves toys and balls

and stuffed animals and that

sort of thing, so we are going

to use that to our advantage, anything that we

can find about her that we could

use to our advantage as leverage to get her to work for photos for us, we use.

And I have Sam down

there right now with her, my assistant and

he is playing with her with a

toy, so we are going to try to start with she's

going to start to throw a toy and see if she'll chase after that.

That's  going to be the first trial of action here,

so because of the nature of where we are

working right now, we don't have total

control over light, we can't really

leave this pen unfortunately because this

pens spans an  area here is

the only place where we can let Tony kind of let lose and run around and just be herself.

So, we gonna work with what we've got.

I've some pretty dapply light here,

so I've got some shadowy parts on the

ground and we got some really

bright highlighty parts on the ground

as well so I've got my settings

pretty much light, but I definitely do

have some blow on highlights in here, again

I think I want to

radiate when we have the shots there, the moment talk to technical.

It is more important a

beautiful fond of this dog to give

him a doctor rather than worry

super hard about like histogram or something like that I  thought.

So we'll do the best we can.

Luckily there's a magic of Photoshop, so we can work out some issues we have with the camera out there later.

I would like to get it right

in the camera but if you have

as a sort of last resort we can

always try to work perfecting those things

later, let's try to get a really great accent shot of Toni.

Awesome she came right at me, that's amazing.

That's brilliant.

Alright I'm ready.

nice job, nice work.

Hello there, nice work there I

have trouble with the

dapple light because when she runs

into the light, she's going through

different bright- dark, bright- dark as she runs through this crazy light here.

So some of the frames, she's super bright and blown out, and others are a little bit dark.

Again, luckily something that we can

likely combat later if we need

to in Photoshop, but I love the idea of getting the toy in her mouth.

So I almost wonder Sam,

if we should have you here since she's

so motivated by you, and maybe we'd have someone to give her the toy and you'd call her.

Alright prove it, so we're going to use Sam to motivate her.

Sam, can you step almost like on top of me here?

Perfect, thank you.

Alright, let's go for that.

We just let her move a little now.

There we go.

So here's the challenge.

Here's the only thing.

She was running through the brightest part

of the light when she was having a good

expression, so let's try that again.

So Sam, you stay super close to me.

Get really excited when she starts to run.

alright perfect, so how is that Emily,

so I'm ready whenever you are Where's the tree?

[xx] those are

good, this is not going

according to plan that's okay, let's

try one more time with the toy and

then we move on perfect I'm ready when

you guys are, there we

go that's perfect, thank you so

much, thank you thank you, that was worth it.

Cool, alright so I think

we got some awesome shots I haven't looked

at but I usually get the feeling when the

camera gets the focus spot on so

I think we got it, we're going to

be dealing with some highlight issues later for

sure, it's pretty bright and

she's white and it's contrasty

so there'll be some editing things to work

but we can definitely take a look at that later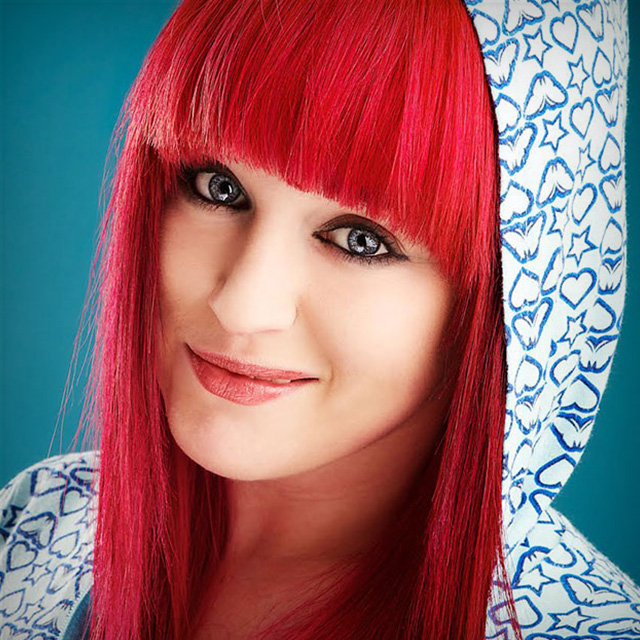 Kaylee Greer
Kaylee Greer is an internationally recognized private and commercial pet photographer. She is living out her dream through a camera lens in gorgeous Boston, Massachusetts. She's traveled the world teaching pet photography workshops and has seen her work published in many major industry editorial titles. Her images grace calendar lines, greeting cards, products, packaging and advertising campaigns throughout the commercial pet industry. Her photographic style is drawn directly from the inspiration she finds inside the soul of a dog. She is fueled by the joy, whimsy and unrelenting happiness that is so uniquely canine. Kaylee is known for her love of vibrant colors and unique process of capturing the comedy and character of dogs. Through her business, Dog Breath Photography, it is one of Kaylee's strongest passions to give a voice to the voiceless by volunteering her time to local shelters and photographing the abandoned and homeless animals who lie in wait for a second chance.