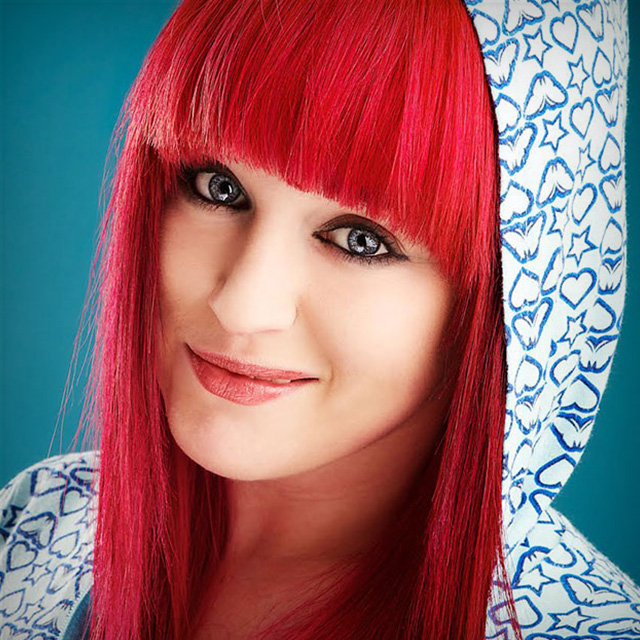 The Secrets to Capturing the Best. Dog. Photos. Ever. Taken.
Lesson 11: At the Shelter: Puppy
Published: November 2015
with Kaylee Greer
Duration: 2 hours 11 minutes
About Course
Time to let the dogs out! Join the fabulous Kaylee Greer, a private and commercial pet photographer based in Boston, as she shows you how to capture the best dog photographs you've ever taken. In this class Kaylee works with four different dogs in different locations, ranging from the local park to the local animal shelter, and shows you her tips and tricks for engaging with her subjects to bring out their unique personalities and create portraits their owners will love, or that can help a shelter dog find a forever home. The locations and lighting are not always ideal, so Kaylee teaches you how she works with whatever situation she finds herself in to locate those hidden gem spots that provide the perfect backdrop for your dog. You'll need to be prepared to get down on the ground and make silly noises, but the effort will show in the fantastic photos you can create.

DISCUSS

Have a question or comment about this course? Join the conversation today!

Discuss this Course

No materials available for this course

so I found within this

really restricted confined little area here,

I found this school bench to the

naked eye it doesn't really look

like much more than a dilapidated little

bench, but actually with Audrey's

colors here it's really kind

of nice its a little bit of jam,

in jam inside of this pen here,

so I'm going to sure use this old

bench here to so make something all

compelling and interesting than if effort

just hard her on the ground and in the midst of staff I've gone.

Someone just work out this scene a little bit and see what we can get.

Luckily she is super interested in treats.

So that's gonna keep her in one

place she is no bouncing on two

too much, I've got some kind of

bad light back on her hut coming

through the cheese, its changing quite a lot because the cheese has play and move.

They are moving back and forth in front off the sun.

So, I'm just going try and work that if see I can manage to get a good moment of the light and then a good expression.

I'm going to go actually vertical

right now just so I can kind of

cut out most of this fence here,

and just kind of abstract in

a bone just this bench and the colors that we've gone in here, we got some bad light coming in.

That's adorable.

So can we potentially grab the reflector and maybe stick it up there and kind of block some light?

You want to keep them in place?

Yeah, yeah, hey there gorgeous.

Hello, I'm just going

to wait until we get a reflector here we're getting

some light coming in on the back

of her head and it's blowing out the

highlights on her head so I'm going

to see if we can grab a reflector and

maybe stick it up here and flagged

out light that is nice and even, were we kissing?

Are we kissing is this what we're doing?

So now we've got

a reflector there and we're just literally using

it to flag the light here and

just to create some nice even light

on the bench and on the puppy,

so  this is actually going to make

a world of difference, so Sam is pulling

double duty right now which sometimes you're

going to have to do when you're at

the shelter, you don't have a ton

of extra hands, so you do what

you can do with your two hands that come stuck with your body.

The higher I go the better this is.

Hi, I almost want to stand up here, can I try that?

Can you just go around me?

Yeah, perfect.

My speed in this

shot, alright see  if we

can get her to sit over, perfect, how do you do you want tricks?

Really nice, so I've decided

to actually get up onto this bench

because I'm really I'm loving the angle

from up here because she's got

those really big puppy dog eyes, that's what

we really want to play out so I'm

really changing my angle getting pretty extreme

here, because I want to get

that done you know there are very particular

icon that puppy dog look and

she is perfect for it, let me

tell you my feet are in this

shot, I can't fight up any

further, see if you can back

her up a little bit we got

her to oo brilliant, brilliant.

Did you see that head-tail it's so good so sometimes yurky[sp?]

sounds evoke a really amazing expression

we just got the cutest head tails from

that puppy, I think puppies sometimes

they are a little bit more up to

tilt their head because they are newer to the

world, they haven't heard as

many sounds yet so when you use

something really cool and weird like this

because you hear they got really

excited, so she tilted her head

quite a bit and that is just so

cute and so that's going to make her really awesome photos for her I'm so excited.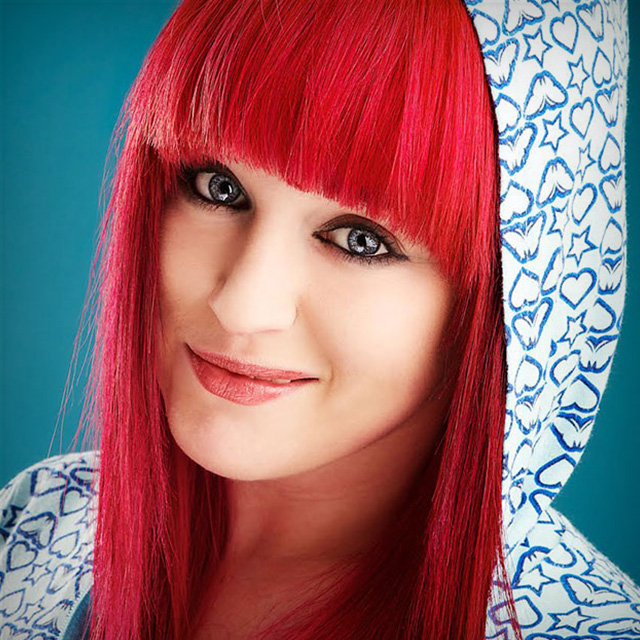 Kaylee Greer
Kaylee Greer is an internationally recognized private and commercial pet photographer. She is living out her dream through a camera lens in gorgeous Boston, Massachusetts. She's traveled the world teaching pet photography workshops and has seen her work published in many major industry editorial titles. Her images grace calendar lines, greeting cards, products, packaging and advertising campaigns throughout the commercial pet industry. Her photographic style is drawn directly from the inspiration she finds inside the soul of a dog. She is fueled by the joy, whimsy and unrelenting happiness that is so uniquely canine. Kaylee is known for her love of vibrant colors and unique process of capturing the comedy and character of dogs. Through her business, Dog Breath Photography, it is one of Kaylee's strongest passions to give a voice to the voiceless by volunteering her time to local shelters and photographing the abandoned and homeless animals who lie in wait for a second chance.