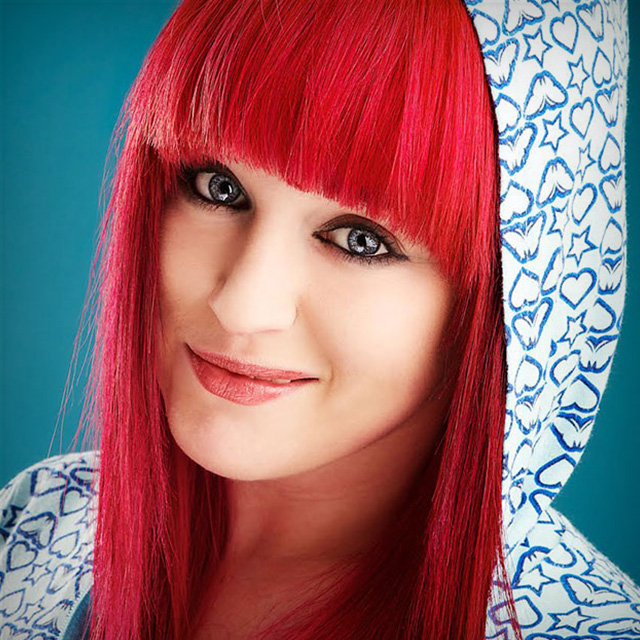 The Secrets to Capturing the Best. Dog. Photos. Ever. Taken.
Lesson 7: At the Beach: Water Play
Published: November 2015
with Kaylee Greer
Duration: 2 hours 11 minutes
About Course
Time to let the dogs out! Join the fabulous Kaylee Greer, a private and commercial pet photographer based in Boston, as she shows you how to capture the best dog photographs you've ever taken. In this class Kaylee works with four different dogs in different locations, ranging from the local park to the local animal shelter, and shows you her tips and tricks for engaging with her subjects to bring out their unique personalities and create portraits their owners will love, or that can help a shelter dog find a forever home. The locations and lighting are not always ideal, so Kaylee teaches you how she works with whatever situation she finds herself in to locate those hidden gem spots that provide the perfect backdrop for your dog. You'll need to be prepared to get down on the ground and make silly noises, but the effort will show in the fantastic photos you can create.

DISCUSS

Have a question or comment about this course? Join the conversation today!

Discuss this Course

No materials available for this course

We're going to the water right now and I'm super excited.

 Jessa loves the water, as

far as we know Jessa absolutely loves the

pool, this is going to be her

first time getting in the ocean here,

so we're going to see what happens but

that's the nature of it, it's

all about just capturing those moments candidly as

they happen so, let her get

in and enjoy and if we

get really great shots here,  typically

they tend to be the owner's favorite

shots and the favorite part of the

session because really just letting the letting

the dog do what the dog

loves to do, and so usually you

get a lot of character in these moments

and a lot of brilliance in those little, tiny

happiness kind of moments of whimsy

so,  I'm excited to see what Jessa is going to think about the water.

How about it kiddo?

 You want to give it a shot?

Oh!

Here she comes, she's going to get it, are you going to get it, what do you think?

 Alright, let's see, let's

try this, see if you

can, Sam do you mind helping out a little bit?

Could you grab that ball form here and see if you can kind of toss it straight ahead here?

 Jessa is a little bit small and the waves aren't huge by any means but for Jessa they might be a little bit much.

So I'm just to have here, I'm

going to keep her in this nice

shallow part here so we get the

idea of the water, but we're

not going to be drowning her, God

forbid, so we don't want to get her too deep but we're going to get her kind of in some of these stuff here.

See if you can just kind of

toss that ball kind of almost towards me

here, and into the water a little bit deeper so she has come out.

Yes, perfect.

So hi baby what are you doing Jessa?

Good girl that's beautiful, that's beautiful.

Yes just a couple more.

Alright Jesse what do you think you want to try again?

Want to try again?

So I notice that she's coming out

of the water and she's not really

coming towards me, so I'm going to

go kind of here, I am going to block

her a little bit on my way out,

so I can get her cute little face when she's coming out.

So Sam [xx] just a photo or two like in there [xx] to the water.

oh goodness, that's a big one, oh

goodness, you got it,  good

girl, good girl Jessa, cute, I'm getting these really cute shots of her as she is getting out of the water.

Really cute.

The moment is not super

perfect yet, I don't have a perfect

expression yet, so we're just going

to  keep trying, so let her in there and let her have fun.

Good girl, good girl Jessa, good

girl, yeah so I'm noticing

that when she comes out, she is

like  really trying to go around me and

that's okay,  it's totally understandable, so I'm

just going to try to place myself in a

position where I am a little bit more infront of

her, so I have a better full on

shot of her face, because I

think that's where all the joy is

living right now is on her face, I'm getting a lot of her side so, I'm just going to keep trying.

Yeah let's do that again, I'm

going to, try to pass it in

a such away that she has to come out come

more towards me, you got this kido,  you

got it, you've got it, good job,

nice that's better,

that was definitely better, better so this

is really good.

It's a really good example

of how you just got to do,

what a dog wants to do because, ideally

I would have Jessa kind of facing into

the sun just so I can

get a little more light

in her eyes she's got pretty dark eyes,

she's got beautiful white fur but

she's got really dark eyes, but because

she wants to come out of the water

and obviously towards the beach

here, I have the sun behind her, so

her eyes are falling into some of the

 shadow, so I'm going to try

to come back that a little bit, I am going to

see if I can  change up my angle and

get a little bit of more of light in

her eyes, but worse comes to

worse if you had a client session or

had a session with any dog and you

are trying to do this and you can't really

get too much sun in their eyes,  luckily there

is always the gift of post processing,

so they can always pull out some shadows later

in the raw processing part of things but I'm going to try to get it right in camera.

I like to get it right in camera if I can.

So let's give it a shot.

Okay so maybe just kind of

throw it towards me more so Sam

is pretty good at when he

tosses the ball towards me he is

pretty good at knowing that he's got

to then kind of jump out of the

frame as fast as he can, so I

get a lot of Sam splits in the

air in a background of shots and they're

easy enough to remove but he's pretty good

about removing himself, so keep that

in mind if you're working with an assistant,

just kind of see if they can be nimble on their feet and move quickly out of the background.

Okay, so the sun's come back

out since we started this process so

now clouds moved out of the way and we have more sun on her.

So let me just adjust some settings here

so that she's not blown out, you've got

to be careful with white dogs cause the

whites and the information on the

white tends to clip pretty easily if

you're not careful, so I'm going to turn

down, no excuse me I'm

going to increase my shutter speed

so okay so now I'm back to 1000, I had to adjust a few things.

I'm at F2.2 and my ISO

on L, it might be 100 on your

camera depending on if you shoot Nikon

or Canon but ours basically means low, so we're at the bottom of ISO town.

Alright, you ready?

You want to toss that right at me?

Good girl!

What do you got there?

Okay these are really pretty, I'm

loving the light, I'm loving everything

except for I don't love the fact that I still don't have a really great expression from her.

She is not quite looking at me.

It really is just trial and error though so let's just keep going, let's just try a few more.

Nice!

That's great.

Jessa!

She is like what!

Nope.

She's got this.

Good girl Jessa!

She's a little frightened by the waves,

just a little bit so I'm going

to try this again and I'm going

to use a little bit of extra oomph

this time, I'm going to add Jessa's

owner right behind me here so

she is just she is probably just about like

10, 15 feet behind me right now,

so this way we're going to try

this, once Jessa gets the ball in

her mouth and hopefully once Jen

her mum decides to call her then

maybe she's going to come a little bit

more straight forward towards me rather than

trying to escape the water real quickly, so let's give it a go.

Alright, are you ready?

Jessa!

Oh my gosh, so this is a

really good real world example of

how it's a lot of trial and

error, it's not always going to happen perfectly

the first time around so, give yourself

plenty of time to do five or six or 10 different runs of the same situation.

It's definitely worth it in the end when you get that one magical shot.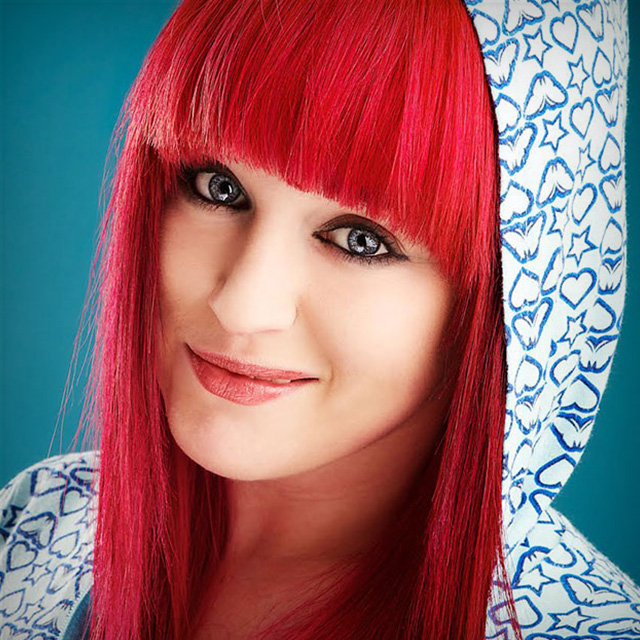 Kaylee Greer
Kaylee Greer is an internationally recognized private and commercial pet photographer. She is living out her dream through a camera lens in gorgeous Boston, Massachusetts. She's traveled the world teaching pet photography workshops and has seen her work published in many major industry editorial titles. Her images grace calendar lines, greeting cards, products, packaging and advertising campaigns throughout the commercial pet industry. Her photographic style is drawn directly from the inspiration she finds inside the soul of a dog. She is fueled by the joy, whimsy and unrelenting happiness that is so uniquely canine. Kaylee is known for her love of vibrant colors and unique process of capturing the comedy and character of dogs. Through her business, Dog Breath Photography, it is one of Kaylee's strongest passions to give a voice to the voiceless by volunteering her time to local shelters and photographing the abandoned and homeless animals who lie in wait for a second chance.