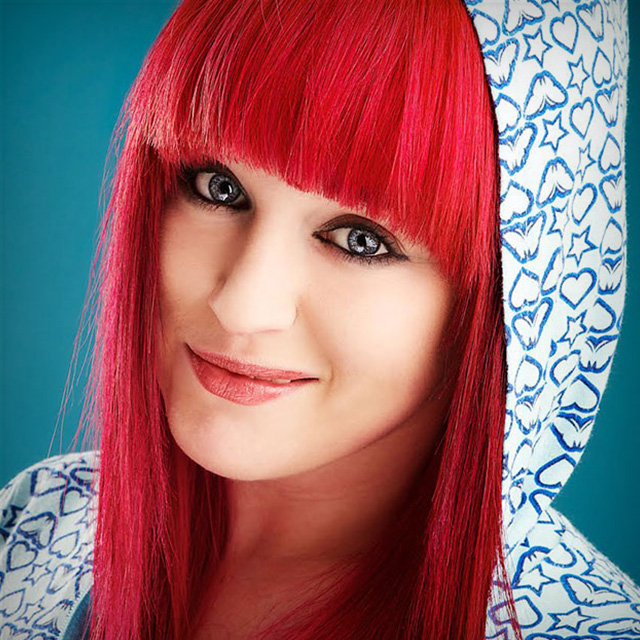 The Secrets to Capturing the Best. Dog. Photos. Ever. Taken.
Lesson 6: At the Beach: Portraits
Published: November 2015
with Kaylee Greer
Duration: 2 hours 11 minutes
About Course
Time to let the dogs out! Join the fabulous Kaylee Greer, a private and commercial pet photographer based in Boston, as she shows you how to capture the best dog photographs you've ever taken. In this class Kaylee works with four different dogs in different locations, ranging from the local park to the local animal shelter, and shows you her tips and tricks for engaging with her subjects to bring out their unique personalities and create portraits their owners will love, or that can help a shelter dog find a forever home. The locations and lighting are not always ideal, so Kaylee teaches you how she works with whatever situation she finds herself in to locate those hidden gem spots that provide the perfect backdrop for your dog. You'll need to be prepared to get down on the ground and make silly noises, but the effort will show in the fantastic photos you can create.

DISCUSS

Have a question or comment about this course? Join the conversation today!

Discuss this Course

No materials available for this course

I wanted to take a moment to

tell you about this magical little invention

that has been super invaluable to me

when I photograph dogs and it's really

easy and inexpensive and it's awesome to have in your magic bag at all times.

This right here is a I

mentioned it earlier in my bag of trick and it's

really fantastic because you can actually

just take it and spin it right

into the ground it works

great on the beach and in

sand and it doesn't necessarily work

super well if you are somewhere that's

really rocky kind of has a really tough sub straight on the ground.

But it works great at the beach.

So we have [xx] here and we've

got her hooked on to the steak, there's

a chance that we'll see the steak

in the final image but it's certainly

a lot nicer than seeing a human

or a somebody's legs, or a

big tree or a fence or sometimes

you get a tied dog to a bench,

this is great because it's really incognito and

low profile for it's very easy to remove later if you do end up seeing it.

So now that her here this kind of keeps

her in a really nice little

six foot radius here so I

have go her where I want here

and now I think I'm going to

go ahead and just get some really nice straight forward natural

light fortress of her the sun

is starting to gleak down a little

bit, so we got a little bit better situation

here with more sideways light, so

this means that I can actually out

the sun behind here and I can

get that beautiful light coming through here

fur and then I'm actually going

to use a reflector over here

in front of her to make sure that

I grab that sun and bounce it

back to her face earlier I

had the golden side of the reflector and now I have changed it over to silver.

When you have a white dog you just

got to be careful of different color

casts that might end up in their

fur so if I were to

use gold side it will probably add

a little bit too much yellow and make

her look a little bit unrealistic to

reality, so I'm going to keep

it silver pretty straightforward and I'm going to go from there.

Alright girl friends are you ready for this?

Are you ready for your close up princess here we go.

I'm just going to shoot this

portraits right now, really nice and

traditional with with a 50 millimeter lens,

I want it to be pretty wide

open because I want it get that

soft, beautiful background blur I'm loving

her colors with the sand so it's

all really nice harmony, so I'm just going to keep it nice really nice and natural and soft.

As mentioned before I'm going to get as low as I possibly can because that she's nice and low and she's small too.

So lets get just as low as she is.

I'm almost going to touch my camera to the ground right now Okya, alright beautiful.

So I'm getting a really nice

bright white sky, it's a really

clean shot, it's really nice and

kind of timeless so I'm currently at

F2 to keep everything nice and soft in the background.

So I'm going to take a couple

of shots like this see if we

can get her attention over here I got something she really likes.

What's this is this your favorite?

And is this squeak the spiky.

I'm not doing regee jambo squeking it because it's not a sweeky.

That's alright she likes it.

So I'm going to go super low and

I'm going to show her the things that she

loves right here and I am

going to see if I can

get her, Hi hello their where is

your ball, Jessa where is your bar?

Oh beautiful that's gorgeous she makes weird noises at me and I'm like weird noises right back at her.

So yeah just as an SYI since

I'm no longer shooting action and

we are expecting her to kind of

be a little bit so like she

was before, she is never going to be

fully still, but she is definitely a little bit more still than she was, when she was running.

I have changed settings a little bit,

I am back to a single focus

point because I want to

make sure that I have that one focus point

directly on her eye ball because

it's got to be super sharp for me

to really love the photo and for

me to consider it a winner it has

to be very sharp on the eye, so

use my single focus to point back on

the eye,  and I have backed  off

of high speed continuous and that's only

because if I have it on

high speed continuous I'm going to take

about a 950, 000 shots extra that I don't really need.

So I'm to low speed continuous

which is a setting on my camera, on your

camera that could just  mean going back to regular, so no worries their.

Let's see what we can get here with good girl.

Ticter, do you want a trick?

You see her ears go up a little

bit when I mention a trIck, that's kind

of a trigger word for her, so we've

been at it quite a

while so she's getting a little bit tired,

and she's panting because she's getting

a little bit more stressed out and you

can see it in her body language, she's

 moving around and she's looking for

her mum and she's pretty overwhelmed by

the fact that the ball isn't here, so I'm

going to give her a break, I would

like to give the talent a little bit

of a break here and there so she'll get

some water and we'll let her

cool out a little bit she's doing

great, I know you're getting panty Pancy, I know I totally get it girlfriend, I understand.

So now that I've gotten some really

nice straight forward portraits of her,

I know that she's really getting ancy

and getting super excited to do her

favorite thing, which is to get in

that water right there, so we're

going to go there next because she has

been at it for quite a

while and she's getting hot and wild, pretty

hot out here on this Florida beach

so, we're going to take advantage

of the beautiful water that we have

here, we're going to hop right on in and capture her doing the thing that she loves the most.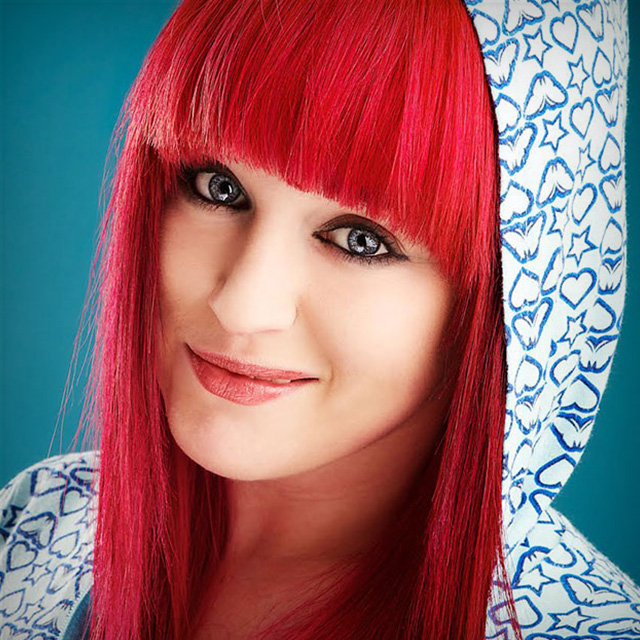 Kaylee Greer
Kaylee Greer is an internationally recognized private and commercial pet photographer. She is living out her dream through a camera lens in gorgeous Boston, Massachusetts. She's traveled the world teaching pet photography workshops and has seen her work published in many major industry editorial titles. Her images grace calendar lines, greeting cards, products, packaging and advertising campaigns throughout the commercial pet industry. Her photographic style is drawn directly from the inspiration she finds inside the soul of a dog. She is fueled by the joy, whimsy and unrelenting happiness that is so uniquely canine. Kaylee is known for her love of vibrant colors and unique process of capturing the comedy and character of dogs. Through her business, Dog Breath Photography, it is one of Kaylee's strongest passions to give a voice to the voiceless by volunteering her time to local shelters and photographing the abandoned and homeless animals who lie in wait for a second chance.