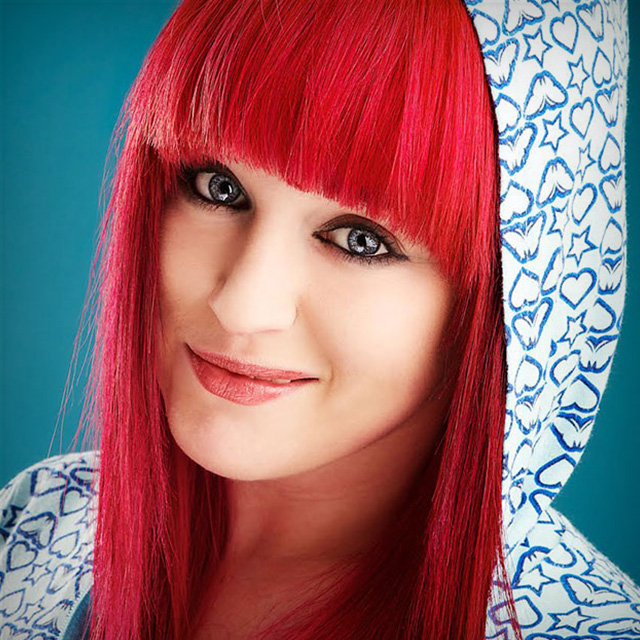 The Secrets to Capturing the Best. Dog. Photos. Ever. Taken.
Lesson 5: At the Beach: Action Shots
Published: November 2015
with Kaylee Greer
Duration: 2 hours 11 minutes
About Course
Time to let the dogs out! Join the fabulous Kaylee Greer, a private and commercial pet photographer based in Boston, as she shows you how to capture the best dog photographs you've ever taken. In this class Kaylee works with four different dogs in different locations, ranging from the local park to the local animal shelter, and shows you her tips and tricks for engaging with her subjects to bring out their unique personalities and create portraits their owners will love, or that can help a shelter dog find a forever home. The locations and lighting are not always ideal, so Kaylee teaches you how she works with whatever situation she finds herself in to locate those hidden gem spots that provide the perfect backdrop for your dog. You'll need to be prepared to get down on the ground and make silly noises, but the effort will show in the fantastic photos you can create.

DISCUSS

Have a question or comment about this course? Join the conversation today!

Discuss this Course

No materials available for this course

We are here at gorgeous honeymoon Island

just outside Tampa, Florida and I couldn't more

excited to photograph Miss Jessa here.

Of the three dogs that we're going

to be photographing throughput this class this

is probably going to be the most

real world situation, just as I have

never done this before she's never been

photographed before she's a little wiggly

and she's super excited to get down and

start running and playing so we're just

going to let her do her thing and

we're going to capture her and and

in the water and just kind of

see what kind of magic unfolds while we're

here on the beach.

This is the first time that I'm photographing

Jessa ever, I wanted to

just kind of let her get warmed up and let

her just keep it casual and let

her go crazy, she is full of

energy we're at the beginning of her session

so let's just let her rock and roll,

so I think I'm going to start

with some action shot,

so I'm going to have my assistant Sam actually

run down the beach with her towards

me, so I'm going to

kind of knock one of these out and let's

see what happens, we'll check our settings,

make sure everything is looking good and I'll check back in.

Perfect job kido, perfect job,

good girl, and Justus is headed straight off to see her mum back there.

So actually a good tip for

what I just did here was a had

Jessa running straight at me and you

may not have been able to see because

Justus had the frame behind me, Justus

mum, her owner there was standing

just behind me Justus, is super motivated by her owner.

She's got a great connection with her, so

having her behind me and

sing that leverage of that bond that they

have together was a really great way

to keep her kind of straight on a

path right towards me, and she's

looking super pumped up, and she's looking

super sight and that's really

because she's happy because she's running

on the beach, and she loves the beach and

also because her mom is right behind

me and she was really smiley and

really thrilled about that, so I

had my assistant Sam running with

Justus towards me, now Sam, its not

Sam's first rodeo so he is

well aware and pretty careful to

stay as far as the frame as

he can because I'm using a

70-200 here I'm zoomed all the

way in to 200 millimeters, so this

means that I have a really nice tight beautiful

crop on just Jessa so basically

in my frame what I'm seeing is I've

got Jessa running straight at me and

I've got a leash kind of sticking out

at the edge of the frame, but luckily there's

no Sam there because as lovely

as he is unfortunately we don't want any

Sam in the photos, this is all

about the dog, so I want to talk very quickly a little bit about my settings that I'm using.

Photographing action and dogs running is definitely

a different beast in photographing dogs or

any portrait subject really just sitting

and staying relatively still and the

nature of dogs is that they're

just going to be themselves and that's

what's so beautiful about it all, but

of course they move quick they are anything

but stagnant, so we want to

make sure that we have the proper settings to capture

that kind of action when it

happens, so right now because we have ample,

ample light and if anything I

would say that we're at the beach just a

little bit early right now, so the

sun is still pretty high

which means we have a

tone of light so I really need to adjust

to my settings to to compensate for

the fact that it's really bright here

on top of the fact that it's really bright

just as white so I'm giving

tones of light reflecting back into the frame,

tones of light on her, so

I want to be at a

really fast shutter speed and that's

for a couple of reasons that's because I

want to keep, I want to

kind of tame the sun, so I

have to have a pretty fast shutter speed to

keep all the light out, but also

because Jessa is moving really

fast, she's little, but don't estimated

her because she runs incredibly fast, so

because she is going so fast I'm at 1/2000th of a second right now currently.

My ISO is at

100, I want to keep my ISO as

low as I possibly can because there's no

reason for me to have it higher than

that right now so I'm keeping it as low as possible we're at 100.

My aperture is at S3.2 currently

and actually typically I love

to shoot action at like 2.8,

3.2 really quite open

because I personally love the blur

in the background juts kind of isolating Jessa

in the frame, and not really getting

distracted by everything else what's going on

in the background because we are in a

public place and there are people

in the background currently just kind of

enjoying a day on the beach and who

could blame them it's incredible so just

in order to kind blur them out and

kind of lessen all the distractions I

keep my aperture pretty dull and wide

open and that also allows me to get that super shutter speed.

So you'll notice that I'm photographing Jessa

running and right now before she starts to run she is really pretty far away from me.

I want her to be pretty damn

far away for a couple of reasons, first

of all because I use a 70-200 and

I'm zoomed all the way to

200, when she is this far

away for me here, I have

actually a pretty nice shot of her

right now, I would say she

is probably a little bit in the frame,

but I'm not zoomed quite close, so this

means the other great thing

about having her so far away is it

gives her plenty of room to run and to really stretch her legs.

So she's really going to be able to get upto speed in the distance that we have here.

If you have her starting closer to

you she's really not ever going to

be able to let, totally loosen to start

running get that full on stride,

so I like to get them far

back, give them a little bit of room

to breathe and then let them start coming at me from pretty far back here.

So I'm shooting this again

like I said with the

78200 and that's because when she starts

to run at me when she's further

away, she's going to really be

able to get to that peak point in

her actions, she's going to be able

to really start to fly, the closer

that she comes to me and

she's going to start to slow down naturally I

think that's kind of a primal behavior

where they're coming close to something that

looks like it could be a bit

of an obstacles so they start to slow

down, so if I was shooting

this with a wider focal length or

if I was shooting it say with

a 50 mm she will be so small

in the frame until that moment that

she gets to me, and then

by that time when she gets

to me she'll be slowing down, so you

wouldn't get such great expression, the

happiness and all the expression

comes in a really peak part

of the run so that's why

I love to use 70-200 because I

can get really close to her while

she's still technically far away, but

while she's in the middle of that like

pure bless and pure joy in the stride of her run.

So I'm going to do another passive

action now with Jessa and typically

when I photograph dogs running and I

get some really great action shots, I usually have

them do it five or six times, so

don't worry too much about that just

kind of be liberal and take as

many as you need to get the

shot and dog specifically don't mind because this is their favorite of it.

As they get to run and let loose and

wacky, so just enjoy this part and

I'm actually going to incite Jessa's

mum to come a little bit

closer to me here, because if she's

right behind me this way I'm

going to have a little bit more motivation

and maybe a little but more excitement in

Jessa's run, Also she's

got a squeaky toy and she's got a

ball so this stuff is really exciting for

Jessa, so that might even get a

little bit more oomph in her runs

maybe a little bit more of a smile,

and actually juts one more thing,

I've been sitting, but I'm actually going

to go ahead lay on my stomach because

Juster is a small dog, the

lower that I get the more it's

going to make her look a little bit bigger

and a little bit more systematic like super hero in her own world.

So if I get really low it's

going to change the perspective up just

a little bit so when she gets

her little hop in her run, it's going

to look like she is getting actually a

little bit more air then she really

is, so it's just a great like forced kind a perspective illusion to give them a little bit more height.

So I'm going to lay down and I'm going

to get ready to get one more

passive action so I'm going to tell

Sam my assistance to go

ahead and run towards us and I'm

going to ask you Jane to just

step right over me, perfect as close to me as possible and their is no problem at all.

Okay and Sam can you just straighten out just a little bit come this way?

Perfect, I just want her coming directly at me brilliant.

Okay I am ready when you are.

Okay oh good girl,

that's amazing amazing and my

camera sounds a little bit like a

machine gun because it fires up that

flame so unbelievably quickly, but I

think about 12 flames per second

with this Cannon DX here so you

know obviously it's super important and

should have mentioned this so let me

mention it know, it's super important

to make sure you are on high speed

continuous just so you can

get of as many frames as your camera is capable of getting of within the sequence.

And the also put your camera on to servo mode.

This way it knows that is it's going

to be shocking action and it's

not just looking for one thing that's

going to be stagnant in the frame, it

knows that something is going to be

moving around, so it's going to work is

super expensive brain that you paid

for, you use that part

of it and let it use that serval mode to kind of track the action, it helps a lot.

So we're going to try

it again because as I mentioned just kind of keep

going for it, keep trying, this time

we're going to change up a few things,

this time Jessa our

little model here is super tennis ball

motivated so she loves this ball

here that we have, so we're going to

use that to our advantage, we're going to throw the

ball this time instead of actually having

Sam run with her and this

will actually give us a little bit more

even of I think she is going

to have something like directly motivating her

to run and sometimes you get these

greats shots of where the dog is

just catching the ball on the mouth

and you are kind of pouncing on it

so we are going to

Give that a shot and then also we

are just going to do one try here without just

unleash it all if you

have a dog however that is not good

off leash not safe for them

to leash by all means stuck

with all we have been doing and you

will do the part on the leash

and we can remove it later so that's no

huge trouble, but we are just going to see how she does with her ball and not how she is.

One last thing I really

just like to mention about action shots is

that I am always when I

photograph dogs there is never a

time that I am not shooting

on a single focus point directly

on the eyeball and shooting action is

that One exception to that time

when I photograph dogs running I actually

choose the zone focusing so make

sure the camera is set to

savor of the zone I think there are

four hold on I'm going to

tell you actually my

camera has like about nine different choices,

but basically what I choose for the

zone focusing is the top center.

So right at the top of the

frame, right in the center is going

to be that general zone and it's

about nine different focus points in my

particular model camera it's about nine

focus points that it encompasses and the

camera kind of uses its brain to

track where those particular nine points

and I always pick that top

center because I know that ideally

that's about where my dog head is

going to fall in the frame when they're

running it and I'd like a nice

tight photo and I'd like their body

in it, I never want to cut off their

body when they're running so I

know that ideally their head is going

to be right, top and center, so that's

what I always choose and this camera does a brilliant job of really nailing the focus.

It's not going to happen every time, it's

not totally magic so, don't worry

about it and don't fret if you've got

a number of shots that are out

of focus it's no big deal

just keep trying, I get shots out

of focus all the time so, it's just worth just trying and trying again.

I just want to mention

that when we started photographing Jessa's action

shots, the sun was crazy super

bright and it was like real

midday type of light, since then

however it's only been maybe about

20 minutes but these clouds have

shifted quite a lot and the

sun is hiding behind the cloud and

so that's really great news for us especially

when you're on the beach oh hellos there, now

we've nice even light, so just

keep that in mind when you're shooting you're going

to adjust your settings based on

the way that the light is changing so

now that I have nice even light I

have just been able to adjust my settings

just a little bit I am now shooting

at 2.8 I am at 1/2050th

of a second and hers is

at one sixty so I

am going to go ahead now and see if

I can great shot with her and the ball let

me just say one thing real quick Sam can

you move that leash from the background there that is great.

Alright let us give it a go it is so funny straight at me with the ball.

Oh my gosh she's back.

Come on Jessa.

Jessa, I'm just going

to grab some of the moments right

now because so cute and you

kind of can't control what a dog is

going to do next, so Jessa, always be prepared if something cute happens to snap away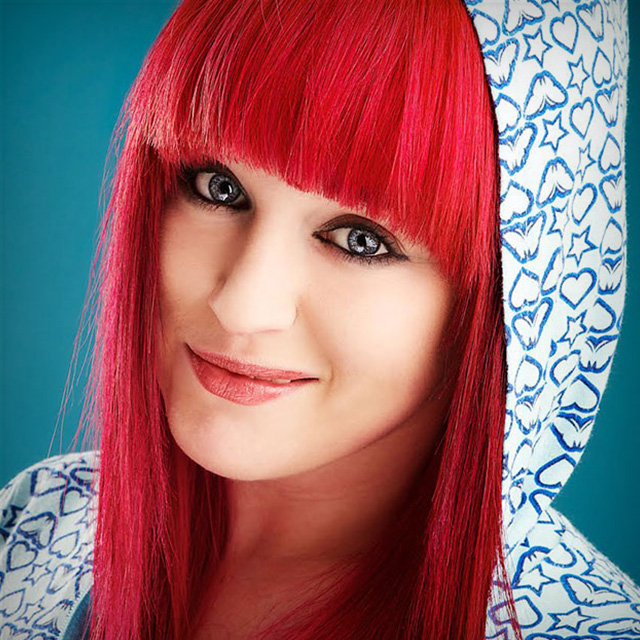 Kaylee Greer
Kaylee Greer is an internationally recognized private and commercial pet photographer. She is living out her dream through a camera lens in gorgeous Boston, Massachusetts. She's traveled the world teaching pet photography workshops and has seen her work published in many major industry editorial titles. Her images grace calendar lines, greeting cards, products, packaging and advertising campaigns throughout the commercial pet industry. Her photographic style is drawn directly from the inspiration she finds inside the soul of a dog. She is fueled by the joy, whimsy and unrelenting happiness that is so uniquely canine. Kaylee is known for her love of vibrant colors and unique process of capturing the comedy and character of dogs. Through her business, Dog Breath Photography, it is one of Kaylee's strongest passions to give a voice to the voiceless by volunteering her time to local shelters and photographing the abandoned and homeless animals who lie in wait for a second chance.