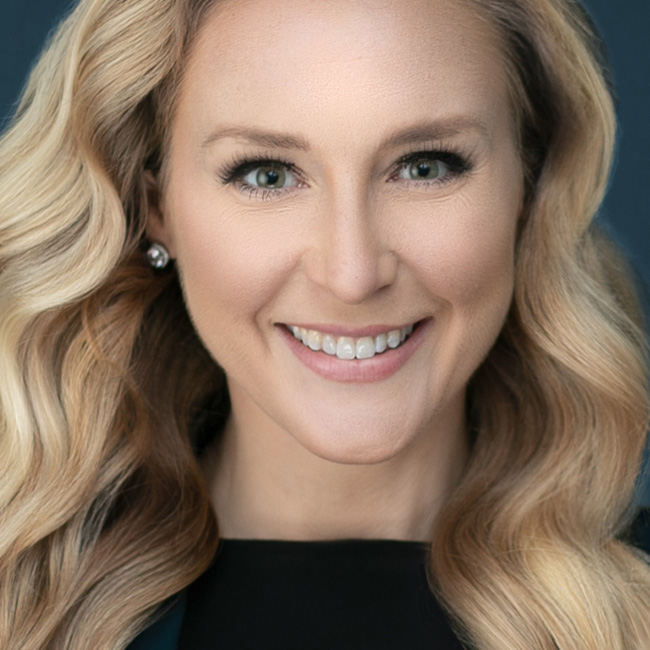 Electrifying Eyes - Retouching Eyes in Photoshop
Lesson 6: Adding Lashes to Your Subject
Published: May 2017
with Kristina Sherk
Duration: 1 hour 23 minutes
About Course
Join Kristina Sherk from Shark Pixel for an entire class dedicated to teaching you the best methods for retouching eyes using Photoshop. The eyes are the windows to the soul, and the first things viewers connect with when looking at your photographs. Correctly retouching eyes, without going overboard, is one of the most crucial aspects of portrait retouching, and can make or break a photo. In this class you'll learn all aspects of eye retouching, including under the eyes, opening the eyes, whitening, adding lashes, exaggerating color, improving catchlights, and more. By the end of the class you'll have a new bundle of tools, tips, and techniques for improving your retouching skills, as well as a free set of brushes you can download and use.

DISCUSS

Have a question or comment about this course? Join the conversation today!

Discuss this Course

No materials available for this course

All right folks, this is one of my favorite lessons for this eyes class.

It's all about adding specific lashes, individual lashes to your model, or to your subject.

Now, don't know about you, but I think as soon as you put extra lashes on eyes,

it immediately brightens them and opens them up a lot more, and I think that they just look great.

So let's get started adding a few perfectly tailored lashes to our image.

Before I jump into adding the lashes, I don't wanna get a lot of

bills from chiropractors all over the world of people who were basically

looking at the image sideways during this entire lesson.

So I'm gonna use my rotate tool to actually rotate the canvas so

that the eyes that we're looking at are actually horizontal,

so that we don't have to crick our necks for this entire lesson.

And I just saved a lot of money from a lot of chiropractors.

[LAUGH] Let's go ahead and zoom in.

This is going to be a method that's similar to the brows,

to adding the brows that we did in an earlier lesson.

We're going to start off in relatively the same way, and that is by choosing a hue saturation adjustment layer.

And then decreasing the saturation slightly, but we're also going to decrease the lightness, as well.

And then our last step is going to be changing the blend mode of this layer from normal to multiply just like we did before.

Let's go ahead and name this layer lashes.

And then let's click on the layer mask icon and invert this mask so that it's all hidden.

We'll use our brush tool, and I wanna go back to that

brush that I originally told you guys about which is the fourth brush in.

And that is the hard round pressure size brush.

We're going to use it at a radius of one pixel with a hardness of 100%.

And the reason why I'm picking this brush is because it is pressure sensitive, so

that means that if I'm using a tablet and I start off with a lot of pressure and

then as I finish that specific eyelash, I'll end up on the pressure,

it's gonna creat a nice tip to each one of those lashes.

Lastly, I wanna make sure that we're painting with an opacity of a 100% and a 100% flow

The next thing that I wanna teach you guys is to try and

emulate the same exact look of the lashes that are currently on your model, okay?

If they look a little bit clumpy, and they look like they're all coming from the same place,

keep that in mind when you're filling in the lashes and adding lashes, and

keep in mind that you might wanna make them look, Similar to the ones that were already there.

That's gonna keep the illusion of your retouching looking natural and realistic.

And it's not gonna look like these were added in, A little bit too much.

Okay, so let's take a look at our before and after.

Before, after, before, after.

This is one of the more artistic things that you'll probably do, I would highly recommend having a Wacom tablet so

that you can actually create the look of these lashes.

It's going to be very hard to create the look of these lashes if you're using a mouse or track pad.

Let's move on to the back eye.

Just as I did with this camera front eye, I'm going to be adding in these lashes and the back eye as well.

But I can already hear some of you going, that doesn't look realistic

because the eyes typically slightly out of focus, what do you gonna do?

I have a fix, and I have a solution for you.

So I totally agree, I always tell anybody that I'm teaching to re-touch within the constraints of the image.

So, if this back eye isn't necessarily completely in focus like the front eye is,

I don't want any re-touching that I do to be very, very sharp and

in focus because that's going to make it look unrealistic.

So let's go ahead and hold down option or alt and click on our lashes mask

which is going to bring up the preview of what the mask actually looks like.

We don't wanna blur these front lashes, we only wanna blur the lashes on the back eye.

So we'll use our lasso tool, and

we're going to just create a rough selection over the lashes of the back eye.

Then we're going to hold down Option or Alt and

click back on the lashes layer, so that it brings us back to our image.

And then lastly I want to blur these lashes.

So, we'll go to filter, blur and Gaussian blur.

And then I wanna find a radius that's going to

make these lashes look realistically blurred as if they were actually

photographed when the image was taken and not added in post production.

So if I look at the before and after here, you can see that a radius of 1.6 is actually doing a pretty

good job of blurring that and making those lashes in the back look nice and realistic.

I'll go ahead and press OK.

And then, if I hit Command or Ctrl+Z on this change,

you can see the non-realistic version and the realistic version.

Non-realistic, realistic.

I'll hold down Command or Ctrl D to de-select my lasso selection, and there we go.

Nice, beautiful, luscious lashes that were added in Photoshop, but that still look realistic to the viewer's eye.

Let's move on.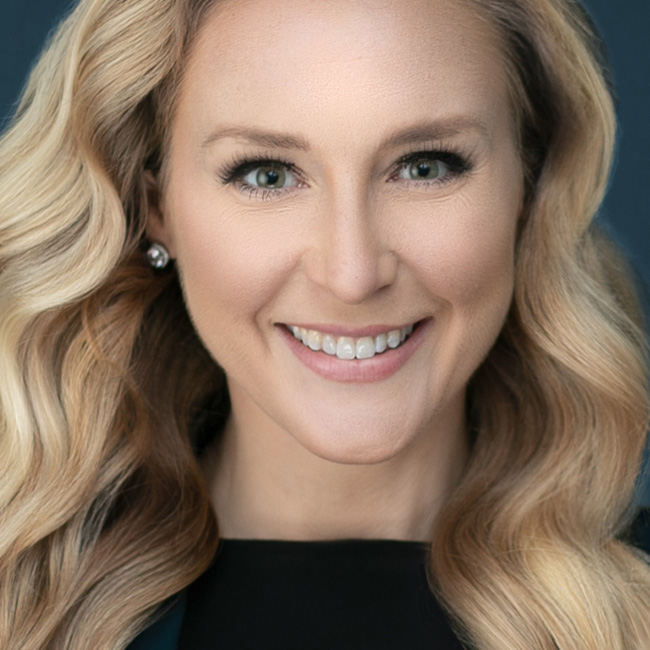 Kristina Sherk
For the past 10 years, Kristina Sherk has been a high-end photo retoucher based out of Washington, D.C. and is called the "picture whisperer" by some. She specializes in realistic retouching. She's a contributing educational author for publications like Shutter Magazine, Photoshop User Magazine and Lightroom Magazine. She is also the author behind Photoshop Cafe's Fashion Retouching DVD. Her more reputable corporate clients include National Public Radio, Time Inc., XM Satellite Radio, Cotton Inc. and most recently, Hasselblad.