Pro Techniques for Retouching Clothing
Watch Pro Techniques for Retouching Clothing
Learn how to retouch clothing like a pro with Viktor Fejes! Retouching clothing requires its own set of tools, tricks, and techniques, and Viktor takes you through a series of exercises that demonstrates how to get the job done. In this class you'll learn everything from removing wrinkles to toning down shiny surfaces, removing moire patterns to cleaning up dust, defining the shape of your subject to changing the color of the clothing, and so much more. All of the files used in the class are available for download so you can work along as you watch, or refer back to them later for practice. By the end of the class your digital ironing skills will be taken to a new level and you'll have a whole new set of retouching solutions to whatever clothing problems you encounter.
Lesson 1 : Introduction
Lesson 2 : Fixing the Outline: Part 1
Lesson 3 : Fixing the Outline: Part 2
Lesson 4 : Fixing the Collar
Lesson 5 : Pulling Up a Shirt
Lesson 6 : Retouching Wrinkles
Lesson 7 : Digital Ironing
Lesson 8 : Toning Down Shine
Lesson 9 : Dust and Scratches
Lesson 10 : Removing More Complex Imperfections
Lesson 11 : Removing Moire
Lesson 12 : Changing Color: Part 1
Lesson 13 : Changing Color: Part 2
Lesson 14 : Conclusion
Viktor Fejes | High-End Retoucher & Found of GILD Studios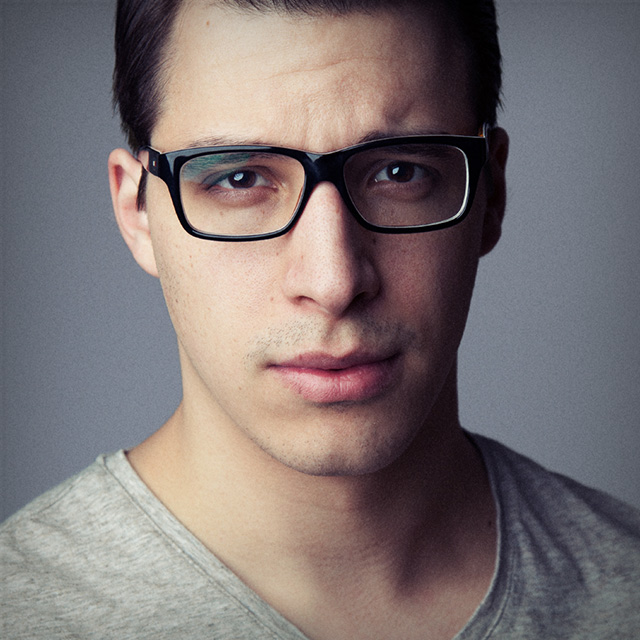 Viktor Fejes is a top, high-end photo retoucher with an international clientele, including major magazines and celebrities. He has been using Photoshop since he was eight years old. He is the Head Retoucher and Founder at GILD Studios, a renowned boutique retouching studio known for going the extra mile.
Other Courses with Viktor Fejes
---
Get This Course and More with Our
Plus Membership

— Pay Only $9.99/Mo
This is for people that are ready to move from individual tutorials to full blown courses from world‑class instructors. Beyond the 300+ courses, the Plus plan offers guided learning to help you get the most out of your education and start getting results right way.
or save 20% with our annual $96 plan