The Secrets to Properly Convert Your Images to Black & White
Or become a member to get unlimited access to this course & over 800 others
Watch The Secrets to Properly Convert Your Images to Black & White
There are a lot of ways to convert a color photo to B&W, but have you ever considered what goes into doing it with the highest level of control by harnessing some of Photoshop's most powerful tools? If not, then join Viktor Fejes for a deep dive into how to properly convert your photos to B&W. No matter what method you use to convert to B&W you are always concerned with removing color, controlling contrast and tonality, and enhancing detail. In this class Viktor steps you through his B&W workflow and demonstrates techniques for using adjustment layers, creating a LUT for re-use, dodging and burning, manipulating tonal values locally, bringing out detail, adding grain, and so much more to achieve that B&W mood you had in your minds eye from the start. You'll come away with a new set of techniques and a greater understanding for the fundamentals of B&W conversions.
Lesson 1 : Introduction
Lesson 2 : What Makes a Color Image?
Lesson 3 : Exploring B&W Conversion in Camera Raw
Lesson 4 : Exploring Conversion to B&W in Photoshop
Lesson 5 : Adjusting Tonal Contrast
Lesson 6 : Introducing a Hint of Color
Lesson 7 : Creating a LUT
Lesson 8 : Manipulate Local Tonal Values
Lesson 9 : Dodging and Burning
Lesson 10 : Enhance Details
Lesson 11 : Adding Grain
Lesson 12 : Recap of Steps
Viktor Fejes | High-End Retoucher & Found of GILD Studios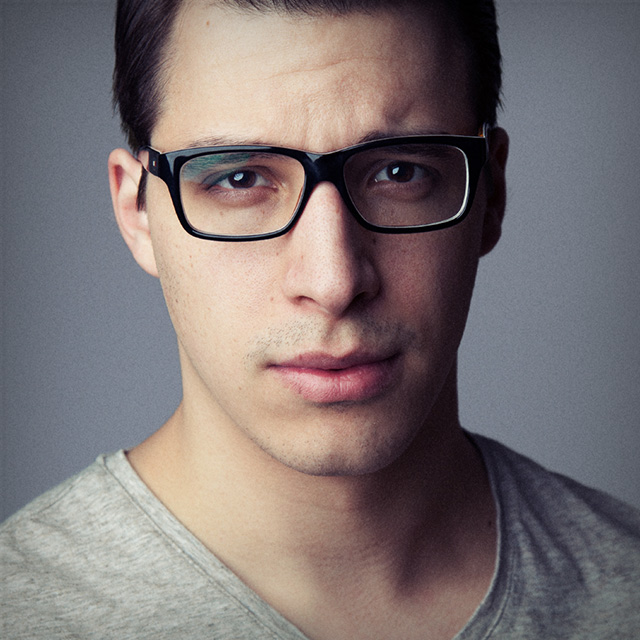 Viktor Fejes is a top, high-end photo retoucher with an international clientele, including major magazines and celebrities. He has been using Photoshop since he was eight years old. He is the Head Retoucher and Founder at GILD Studios, a renowned boutique retouching studio known for going the extra mile.
Other Courses with Viktor Fejes
---
Can't Decide Which Course to Buy?
Get unlimited access to 800+ Courses When You Become a Pro Member
This plan is for those who want to move ahead even faster by getting totally immersed in our educational experience. This is our complete plan that includes everything to supercharge your learning. Pro members have access to the entire course library including new courses weekly, private webcasts, our super helpful community, all the magazines, a creative toolkit packed with brushes, presets, eBooks, and other freebies, partner discounts, quick tutorials, and our one‑on‑one help desk.
or save $40 with our $199 annual plan