Advanced Photoshop: The Psychology and Science Behind Color Grading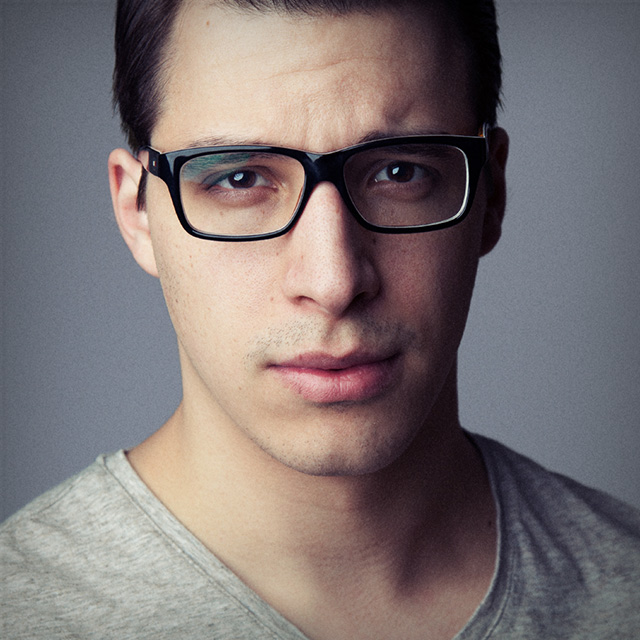 with Viktor Fejes lessons:
12 Course Lessons
watched:
3413 Member Views
Advanced Photoshop: The Psychology and Science Behind Color Grading
with Viktor Fejes
Join Viktor for an advanced look at essential elements of color theory. From understanding color models and the science of RGB, to how to apply this knowledge when performing practical tasks such as color correcting and color grading. Viktor starts with the fundamentals and works up to advanced techniques used in cinema. If you want to manipulate color at will, understand the reasons why, and make your images look fantastic while doing it, then this class is for you.
BUY COURSE
Our Courses Are all Broken Down Into Small Lessons
Creating Easy Breaks and Stopping Points
lesson 1:
Importance of Color
(free course preview)
In this class Viktor explains the significance of color in our culture and especially in photographs. More importantly he provides insight into how it can be useful and the ways you can think about it.
2min, 5sec
To understand color better it is important to embrace that there are different systems to describe colors. Those systems are important in not just print but in digital color reproduction. Some are going to help you achieve mathematically correct shades while others provide aesthetically pleasing end results.
10min, 49sec
lesson 3:
Color Calibrating Monitors
In this segment color calibration is mentioned and explained as part of color theory in digital systems. Viktor will talk about the pros and cons of monitor calibration and what tools to use while briefly actually showing how he does it.
4min, 22sec
lesson 4:
Introducing the Info Panel in Photoshop
To really understand color, first you will have to be able to map it with the tools you have in Adobe Photoshop. The info panel is invaluable if you want to check, match, or map colors in your digital images. Viktor will walk you through the use of the info panel when it comes to color.
5min, 53sec
lesson 5:
The Science of RGB in Photoshop
This segment will change the way you think about color manipulation in Photoshop. You are probably aware that there are different channels (red, green, blue) in the Curves Adjustment Layer (and in some other tools, too) but in this segment Viktor will show you how to precisely mix those channels to get the desired color. You will learn how to turn one color into another using Curves Adjustment Layers and nothing else.
14min, 16sec
lesson 6:
Color Correcting the Image
To be able to apply a color scheme first you have to have a clean image that is not going to pickup wrong colors when you apply a look to it. In this lesson Viktor will show you how he deals with color inconsistencies before jumping into color grading.
11min, 31sec
lesson 7:
Color Harmonies
As there is a creative side to color theory, in this class you will learn about color wheels. Once you know which color wheel to use you will be able to create certain harmonies that will help your images get that aesthetically pleasing look that you see in movie posters and high-end images.
9min, 53sec
lesson 8:
Creating a Color Scheme
This coveted skill is surprisingly hard to master as you have to keep in mind certain ratios, color pairs, and still have the eye to overrule them all. In this lesson Viktor will open an image and will walk you through step by step how to create a color scheme that will accentuate the aim of your image while giving it a creatively beautiful look.
8min, 3sec
lesson 9:
Matching a Background
As you have learnt in the previous lesson the Curves Adjustment Layer can help you achieve phenomenal things and in this lesson Viktor will show you how to use everything you have learnt on a real life example. How to match a simple background to another.
11min, 30sec
lesson 10:
Commercial Neutral Color Grading
Matching backgrounds is just the start—child's play if you will. However, matching something more complex, like a piece of clothing or an object to another can open up a whole new can of worms. In this class you will learn how to deal with that.
20min, 58sec
lesson 11:
Cinematic Color Grading
Color grading is a movie industry term but it is starting to seep into Photography as the way to give a certain look to an image. Sometimes—as demonstrated in the previous lesson—you cannot do it but when you are allowed you can create amazing pieces that you can mostly see in movies or in works of great photographers like Annie Leibovitz. Viktor will show you how to get that cinematic look that everyone is after nowadays.
17min, 31sec
Join Viktor as he wraps up the class with some closing thoughts.
1min, 7sec
We've Scoured The Planet For The Best In Their Trade
Those who make learning easy and fun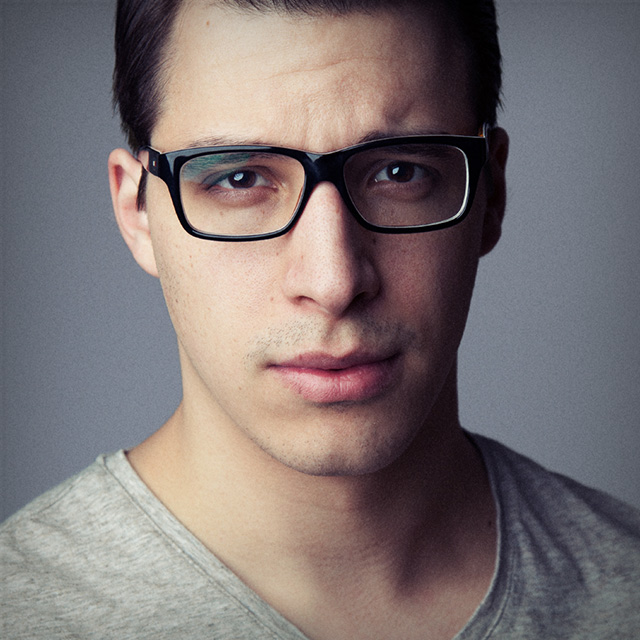 High-End Retoucher & Found of GILD Studios
Viktor Fejes is a top, high-end photo retoucher with an international clientele, including major magazines and celebrities. He has been using Photoshop since he was eight years old. He is the Head Retoucher and Founder at GILD Studios, a renowned boutique retouching studio known for going the extra mile.
Take Your Skills to The Next Level Want Unlimited Access to Our 900+ Courses?
Become a Member today!
LEARN MORE