Jaw-Dropping, Heart-Stopping, Eye-Popping Photoshop Effects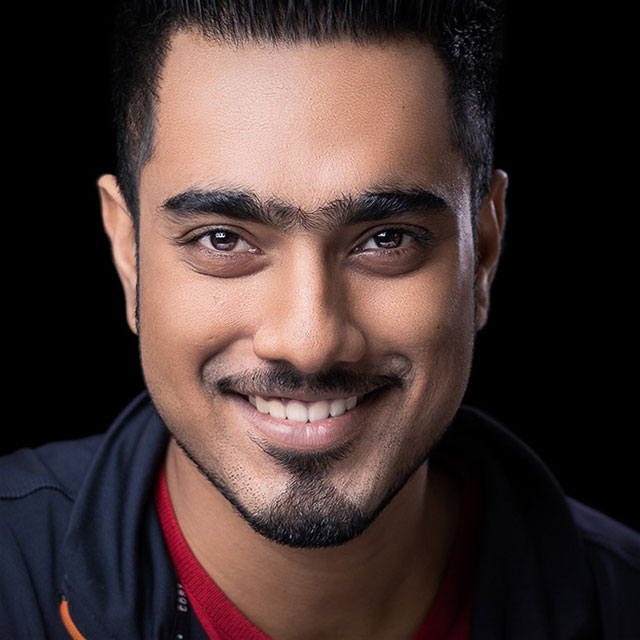 with Unmesh Dinda lessons:
13 Course Lessons
watched:
4434 Member Views
Jaw-Dropping, Heart-Stopping, Eye-Popping Photoshop Effects
with Unmesh Dinda
Join Unmesh Dinda and take your Photoshop skills to the next level! This class is jam-packed with tricks and techniques that will make your jaw drop. You'll learn how to retouch any surface without damaging texture, how to selectively apply blur for dramatic effect, how to scale a photo without damaging the main subject, how to automate actions to work faster, how to gain unlimited filters through the Gradient Map, and so much more. Unmesh has a great knack for making complicated techniques simple and approachable, and he even provides files for you to download and practice with as you learn. By this end of the class these lessons will serve as a go-to reference to come back to anytime you need a refresher.
BUY COURSE
Our Courses Are all Broken Down Into Small Lessons
Creating Easy Breaks and Stopping Points
lesson 1:
Two Magic Controls
(free course preview)
Join Unmesh as he introduces the class and discusses what will be covered in the lessons that follow. He then jumps into the first lesson.
12min, 0sec
lesson 2:
High Pass Trick
This technique will let you retouch any surface without touching the texture.
12min, 10sec
lesson 3:
Automatic Dodge and Burn
Learn how to do automatic dodging and burning.
10min, 54sec
Understand how to use Blend If in a variety of applications.
17min, 33sec
lesson 5:
Soft Focus Effect
You can apply blur selectively to create a soft focus effect.
9min, 0sec
lesson 6:
Stretch a Photo Safely
You can scale your photo with awareness of the content.
6min, 58sec
lesson 7:
The Mother of Special Effects
The Curves tool is so powerful you can find it in all kinds of applications.
16min, 22sec
You can automate actions by creating droplets from them.
9min, 39sec
lesson 9:
Targeted Hue and Saturation Adjustment
Learn how to get the most out of the Hue Saturation adjustment layer.
13min, 30sec
lesson 10:
Removing Glare from Glasses
An essential technique for any photographer to know.
11min, 23sec
lesson 11:
Unlimited Filters
Learn how to get access to limitless filters with the Gradient Map.
16min, 56sec
lesson 12:
Skin Softening
This is a great technique for softening skin without losing important texture.
7min, 18sec
lesson 13:
Refresh Basic Concepts
Unmesh wraps up the class with a refresher on some basic Photoshop concepts to help you get the most out of the techniques he shared.
2min, 51sec
We've Scoured The Planet For The Best In Their Trade
Those who make learning easy and fun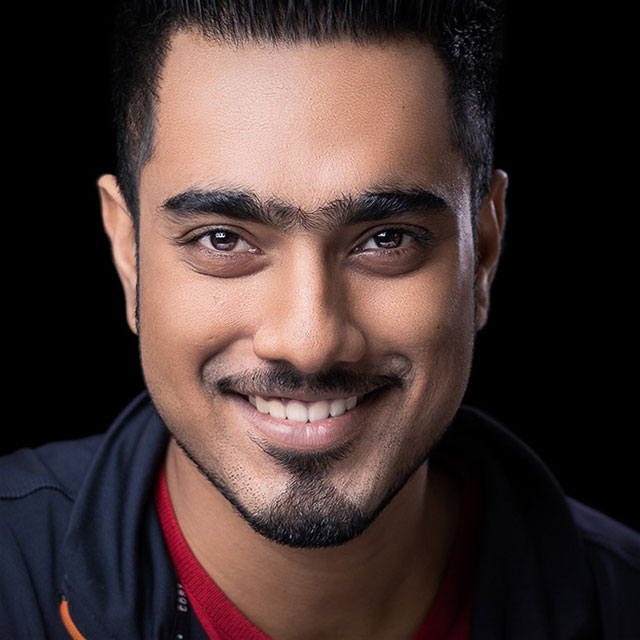 India-Based Commercial Retoucher & Photoshop Educator
Unmesh Dinda is a commercial retoucher and Photoshop educator based in India. He is a winner of Nikon's #IAMShutterbug contest and All India Gold Medal in Digital Painting. He runs a popular Facebook page on photography called "PiXimperfect." His YouTube channel has 300 videos on Photoshop and Lightroom, many of which have been featured on sites like Fstoppers, Shutterbug, SLR Lounge, and PetaPixel.
Take Your Skills to The Next Level Want Unlimited Access to Our 900+ Courses?
Become a Member today!
LEARN MORE