20 Super Quick Photoshop Tricks You Can Try Right Now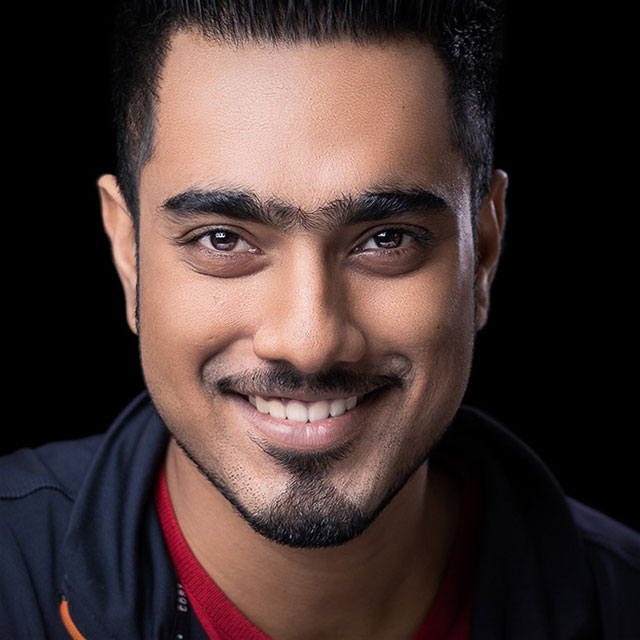 with Unmesh Dinda
$29
BUY COURSE
Learn how to work faster and more efficiently in Photoshop with Unmesh Dinda! In this class you'll learn how to match colors, correct perspective while cropping, add drama to ski...
READ MORE
JOIN NOW
With 900+ courses, a monthly magazine, community forums, discounts, free presets, brushes, and more, you'll see why KelbyOne is where photography clicks.
lessons:
20 Course Lessons
watched:
4839 Member Views
20 Super Quick Photoshop Tricks You Can Try Right Now
with Unmesh Dinda
Learn how to work faster and more efficiently in Photoshop with Unmesh Dinda! In this class you'll learn how to match colors, correct perspective while cropping, add drama to skies, make your colors pop, leverage automatic functions in Photoshop, fix motion blur, discover hidden tools and settings, save your looks as presets, and so much more. You'll be amazed at all of things you'll be able to add to your workflow to make your Photoshop life so much easier.
BUY COURSE
Our Courses Are all Broken Down Into Small Lessons
Creating Easy Breaks and Stopping Points
lesson 1:
Match Colors
(free course preview)
Learn a quick technique for matching colors in a photograph.
5min, 17sec
lesson 2:
Perspective Crop
Learn how to correct perspective distortion while cropping your photo.
3min, 13sec
lesson 3:
Adding Drama to Clouds
Add a more dramatic sky to your photographs.
4min, 7sec
lesson 4:
Making Colors Pop
Learn how to create a saturation mask you can use to make colors pop.
4min, 16sec
lesson 5:
Using Image Processor Script
You can leverage the power of Image Processor to save out all open images at once.
1min, 42sec
lesson 6:
Adding Colorful Contrast
You can use blend modes to add color contrast to your photos.
3min, 31sec
lesson 7:
Removing Flyaway Hair
Here's a faster technique for removing those flyaway hairs.
3min, 30sec
lesson 8:
Adding Depth and Dimension
Learn a quick technique for adding depth and dimension to a photograph.
6min, 21sec
lesson 9:
Place a Graphic On a Surface
Learn how to use blend modes to place a graphic on any surface.
4min, 52sec
lesson 10:
Leverage Automatic Features
There are many automatic features in Photoshop you can try out to see if it works.
4min, 16sec
You can do simple equations in the numeric fields within Photoshop.
2min, 0sec
lesson 12:
Fixing Motion Blur
Learn a technique to address motion blur in photographs.
8min, 9sec
Learn about the special blend mode that can add light where you want it to be.
2min, 24sec
lesson 14:
Exploring Built-in Actions
Photoshop comes with a number of built-in actions you can use.
3min, 35sec
lesson 15:
Tricking Photoshop to be Faster
In situations where you have so many layers it reduces performance you can trick Photoshop into making it work faster.
2min, 55sec
lesson 16:
Hidden Tool to Cut Out Hair
Leverage the background eraser tool to cut out hair from a background.
5min, 2sec
lesson 17:
Two Special Keys
The Shift and Alt/Option keys have special powers with Adjustment Layers.
2min, 9sec
lesson 18:
Turn Off Flick Panning
Disable Flick Panning for more precise movement.
1min, 49sec
lesson 19:
Make a Backup Of Elements on Layers
Renaming layers can make Photoshop automatically save out layers.
3min, 2sec
Learn how to create a preset from a look you have created.
3min, 16sec
We've Scoured The Planet For The Best In Their Trade
Those who make learning easy and fun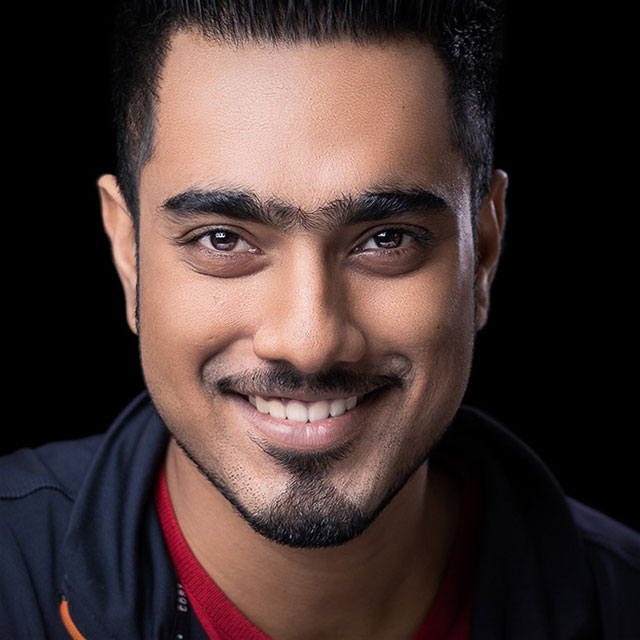 India-Based Commercial Retoucher & Photoshop Educator
Unmesh Dinda is a commercial retoucher and Photoshop educator based in India. He is a winner of Nikon's #IAMShutterbug contest and All India Gold Medal in Digital Painting. He runs a popular Facebook page on photography called "PiXimperfect." His YouTube channel has 300 videos on Photoshop and Lightroom, many of which have been featured on sites like Fstoppers, Shutterbug, SLR Lounge, and PetaPixel.
Take Your Skills to The Next Level
Want Unlimited Access to Our 900+ Courses?
Become a Member today!
LEARN MORE