The Personal Side of Trey Ratcliff
Watch The Personal Side of Trey Ratcliff
Through HDR photography Trey Ratcliff documents his travels to some of the most exotic places around the world. Trey started out when he discovered "this strange world of HDR Photography" and became "obsessed" with it. He created the site stuckincustoms.com and made it his goal to take and share one photo per day, along with his stories and free tutorials. Today he shares his photos with a social media audience of 16 million followers and has been featured on ABC, NBC, CBS, Fox and the BBC. He's also the first photographer to have an HDR photo hung in the Smithsonian. Now in an in-depth interview with Kalebra Kelby learn the personal side of Trey Ratcliff. Trey shares everything from his philosophy on life, his life with his family in New Zealand, what inspires him and what experiences have shaped him most.
Lesson 1 : The Personal Side of Trey Ratcliff
Other Courses with Trey Ratcliff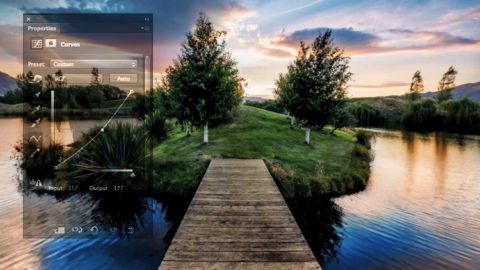 ---
Other Courses with Kalebra Kelby
Watch This Course & More When You Become A KelbyOne Member — Free:
This is for people who are wondering if this is too good to be true. So, we put together 14 of our favorite full‑length courses for you to see for yourself. You're going to learn some cool stuff and we've got some helpful goodies for you, including:
A copy of Photoshop User Magazine
A copy of Lightroom Magazine
Access to our live weekly webcast—The Grid and our blog, the Insider
The best part? We don't require a credit card to sign up. Just create an account login, give us your name and email and you are on your way to better photography.