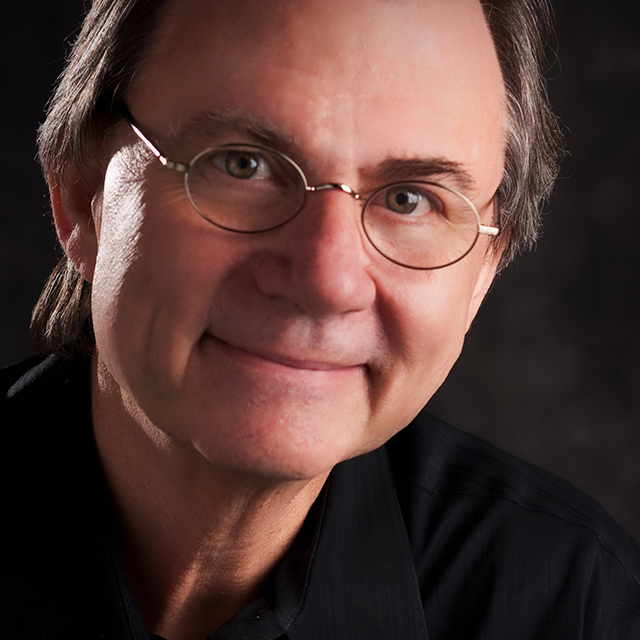 Simple Lighting Techniques for Photographers
Lesson 1: Introduction
Published: March 2012
with Tony Corbell
Duration: 1 hour 6 minutes
About Course
Capturing great portraits is all about understanding how to manipulate the quality, quantity, and direction of light. Learn how the pros use a variety of light shaping tools to create fantastic portraits every time, and in any kind of situation.

DISCUSS

Have a question or comment about this course? Join the conversation today!

Discuss this Course

No materials available for this course

You know anytime you're

working in the studio you've got

choices of what you're

going to use as tools to

light your subjects, and certainly in

portrait or fashion work.

You've got softboxes, you've got

umbrellas, you've got Octabanks, you've

got all these different options of sizes

shapes, and all of

these different tools have a right to exist.

All of them are made and designed,

and manufactured for a specific reason and for a specific purpose.

There's not one tool that is

sort of everything to all

pictures, you really do have

to have a variety of light

shaping tools, and in this case we're going to look at several of them.

Over on the far right over there we've got our 3x4 softbox.

It's a great general softbox for

general photography, general portrait work fashion.

It's just a really nice light source

and I use it as my primary source.

I've got a strip light here that

is really ideally suited for

ascent lighting for specifically scening

diagnose washes of light

washes of light across the

background things like that, it's

great for lighting hair, shoulders, arms, legs.

The Octabank the big guy

of course that's a great light

source for big soft light

directional light yet still soft.

The umbrella, everybody has

worked with umbrellas before umbrellas are

great light sources, but they

have a very specific look, and

so like I said all of

these lights have a specific use,

and we're going to go through this one at a time.

So we're going to

begin with an umbrella light, and

the first thing we'll do here this

is a white lined umbrella

and it works as a reflective source

so light fires off, hits inside

the parabola if you

will, of the umbrella and

kind of forces the light forward,

and it's a great source, but it's

really good for one thing,

and that's lighting a large area.

If you've got alot of people

to photograph like a large

group shot, an umbrella is your ideal choice.

If you want to try doing a

nice fashion shoot with one

light up high, kind of have

a nice gradation of light on umbrella is a good choice.

So we're going to try that and we'll see how this works.

So Natalie come on over, let's

put you right about here, we'll

put you're right about there and

let me get a good

reading let me raise your slide

up just a little bit and I'll

get a good clean light reading on

you, and I'm

going to use just one light on

the set and I'm not going

to use another accent light or

another background light or anything else,

so I miss going to

fire this off and get a

good exposure here, so I'm 11 2/3 OK this is pretty good.

Let's just put togher, let's just do this for me.

Can you just turn to your left a little bit?

Yep good and now once

you bring your head back around swerve

towards the light abit and just

push your hair back on the right just a tiny bit so I can see your eyes.

OK let me just fire one

off here and we'll take a look, good.

So our first test shows

it does a real nice

job and in this distance, that light

because of the source and because

is broad as the umbrella is,

you can see she's a good

12 or 15 ft, maybe

even 20 ft to the background wall.

Well we've got enough light

in here from that umbrella that's

kind of spinning around because it

goes everywhere, that is also

lighting up the background for us,

and that's got to be one

of the options when you make your choices on your life shaping.

If you're running short of number

of studio strobes that you

have for example, and you've got

to get some light in the background

then maybe you switch from a

softbox to an umbrella because you

can get some light back to

the background really easily can't do that with any other light source.

So it's really a good choice

for this sort of thing, let me

shoot a couple of here really

quick and let me come

in on her face and give her

some options here, here we

go nice, good, that's

real pretty right there, good.

Let's turn you a little bit

more to your left, yeah now

bring your ass a little too

much, come back, that's good, right

there, now bring your head around that's it, your eyes are ready, hear me, perfect.

Good let me do one of those.

Excellent I'm just going

to drop that light just a

little bit lower, I'm going to

drop it down because One of

the things that happens as the lights

spreads like that, the origin

of the light was just high

enough that I was losing the

catch lights in the eye

and we can't lose the eyes.

We can't lose catch lights in the eye folks.

 If you don't have a

great catch light in your eyes,

your eyes kind of look dead

and so I've always found

that the pictures will have

more impact if you've got

good rich good catch lights in

the eye, and we can

even make that source a little

bit softer by increasing it by simply just moving it closer.

So let me do that, let me

bring that a little bit closer

and then I'll take one more series

here, and then we'll move on

to the next thing.

So let me bring it

in a little bit closer, and

now let me just take a quick reading here.

I'm using my Sekonic 758,

and of course the

reading is getting quite a bit higher at this distance.

Now I'm over 16, 16 ⅓.

I can do one more

thing, here we go, that's good, good.

Chin up just a tiny bit for me, right and bring your head around, just a little.

Just push your hair back just

as tiny bit more for me,

that's it right there nice, nice, nice, good.

This time let's just turn your

shoulders to me a little bit

this way, a little bit more, your feet, legs, hips, everything.

There you go.

G Good.

Now bring your head back, just slightly right there.

That's it, nice.

Let the top of your head just

tip over just a bit, chin

down a little bit for me,

right there, and chin back up a little bit, sorry.

That's it, that's better, good.

A little smile in this one

right in your eyes, there you go,

good, good excellent, excellent.

So now we've got a nice mid

tone gray background, and it's great.

You can work a single light source

like this and do head shots all

day long for actors, models, that sort of thing, and it works really well.

So just to wrap up, an

umbrella is going to be a great

light source if you've got to

light a large area or a lot of people.

In this case we're in a very large studio here.

If I want to shoot a full

length of her and get a

nice shadow from her legs,

and a nice light source going

on at background I can't

really do that with anything else, but I can do it with an umbrella.

If I've got a group of 35,

40 people I can

light that with two umbrellas, and I couldn't do that with any other light source.

So it's really a good source.

It's very universal source and it does have a right to exist if you will.

Not the first choice for a

tight head shot all the time,

but a really great source of light.

Now let's move on to the Octabank.

This is a nice large source,

and that's what we'll get set

up next, and we'll do some

real nice beautiful light soft light portraits on her face.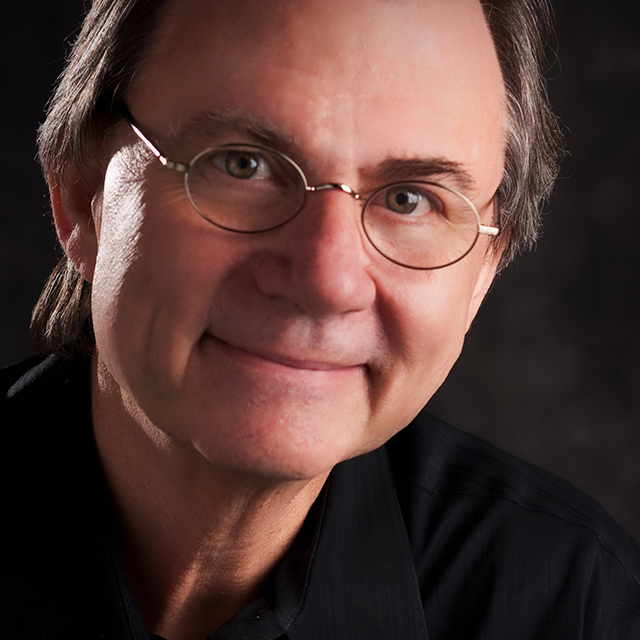 Tony Corbell
Tony has been very fortunate having photographed three U.S. presidents, 185 World Leaders, 65 Nigerian Heads of State, about 600 brides and grooms, a couple of NASA astronauts and lots of famous and not so famous faces. He has spoken at almost 400 seminars and workshops nationally and internationally and is the recipient of the highest honor from the Wedding and Portrait Photographers International with their Lifetime Achievement Award. Tony also achieved the status of Photographic Craftsman from the Professional Photographers of America. In 2005, Tony received the "Photographer of the Year" Award from the International Photographic Council of the United Nations at a ceremony in New York at the U.N. and the PPA National Award from the Professional Photographers of California. Tony was also invited to join the prestigious Camera Craftsmen Of America in 2007, one of only 40 members worldwide. In 2007/08, Tony spoke to over 7,500 photographers in 36 cities including London, Glasgow, Dublin, Toronto, Mexico City, Sydney and many more U.S. cities. Tony has always been active as a student and a teacher of photographic education and his Basic Studio Lighting book from publisher AmPhoto has been popular worldwide and has been the basis for numerous photographic college lighting courses. He has written articles in every major photographic magazine in the U.S., Japan, the U.K. and China. He is currently one of a select few Approved Photographic Instructors from the Professional Photographers of America, and he's the biggest Beatles fan alive.