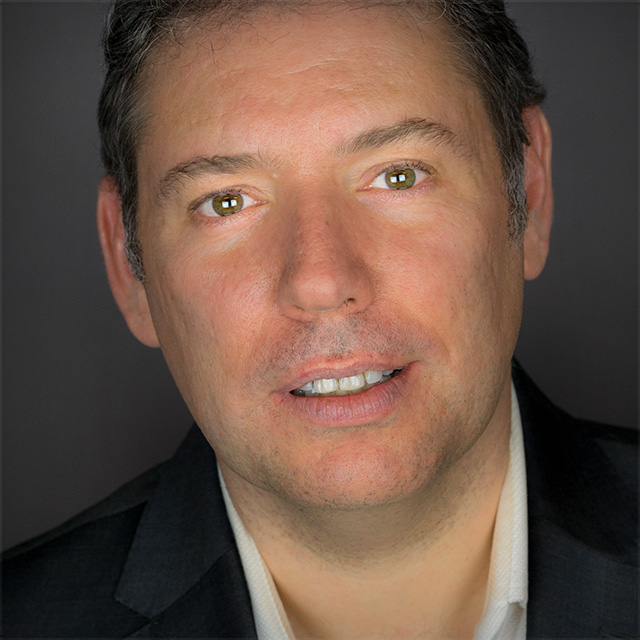 Using Photoshop & Lightroom to Create Amazing Cityscapes
Lesson 1: The Big Picture
Published: August 2017
with Serge Ramelli
Duration: 1 hour 37 minutes
About Course
Join Serge Ramelli as he shares his secrets to creating amazing cityscapes. Great cityscapes start with great captures, and Serge begins the class with a discussion of camera settings and his approach to being in the right place at the right time. After the photo is taken, Serge steps through his editing workflow in Lightroom. Starting with the global edits that lay the foundation for a strong cityscape, Serge moves on into a detailed look at how to use all of Lightroom's local adjustment tools to take your photos to the next level. Whether you are shooting with a DSLR or smart phone, and from stitched panoramas to merged HDR, Serge shares the tips and techniques that you can use in all kinds of situations.

DISCUSS

Have a question or comment about this course? Join the conversation today!

Discuss this Course

No materials available for this course

[MUSIC]

[FOREIGN] My name is Serge Ramelli.

I'm a French photographer living in Los Angeles, and

I've been doing cityscape and landscape, but most cityscape for about 13 years.

I have published two books with a German publisher called.

One on Paris, so although these books are black and white today we're gonna talk a lot about colors.

The publisher really wanted to do black and white books, but I'm more a color artist.

And so what I do is very very big cityscapes.

I've shot Paris mostly for about ten years.

I've shot New York for about two years.

And I wanna share with you some of my secrets, so some of the things that have really worked for me over time.

So let's just jump back in.

Let me show you a few photos.

And let me show you a few things in terms of composition and light, which is very important when you wanna do cityscapes.

So starting off with this photo, this is a photo from Paris.

Let me put this like this.

We're in Lightroom.

And this is one of the nicer sunsets.

Now, the primary thing that I do when I do cityscape is I always wait for a good light.

I only shoot at golden hour, sunset, blue hour.

And sometime night.

But I try to avoid night because there's a lot of contrast.

Usually when I will do is mostly sunset and sunrise.

So photography means riding with the light.

Having a great light is vital.

Because it's what's gonna make your photo pop.

But that's not the whole story.

Because you see when you're in Paris, and God knows it's beautiful there,

every time you see a monument and you have a great sky, you can think you have a photo.

But the trick is the composition.

So for me I want you do cityscape it's really a few elements.

First one is what is gonna be your foreground element, what is gonna be your middle ground, and what is gonna be your background.

I actually spent most of my time trying to find the right foreground, or leading line into the photo.

What I mean here, for example is you see the water is the foreground.

The road here with the highlights for the car.

It's kind of the foreground going into the middle ground, which is that view of Paris, and the background is the sky.

If we go to next photo, it's the blue hour.

So the blue hour is after sunset, or

it's any day that's overcast where you don't have a sunset, you always usually have a blue hour.

But you see I really wanted this statue and that bridge to be

the foreground element of my photo and have the bridge to be like a leading line into the photo.

The light is okay.

It's not amazing.

And the other thing is one of the reasons I want to show you this photo is in my workflow

I usually wait for the sunset if there is one, but we have very little sunset in Paris.

Maybe once or twice a month.

So what I do is I wait for the city lights to come on.

And usually, I have a window of about 10 to 50 minutes, and that's where I do most of my shots.

I remember when I started photography 13 years ago, I went into the Seine,

on the river in Paris, and I walked for hours taking photos by night of Paris.

And all my skies were black.

The photos were quite good.

And I showed them to a professional photographer, and he said.

And I showed him the photo, and I said, you know I really like them, and he said, yeah they are nice, but all your skies are black.

And I'd say, but if all my skies are black, if you wanted like a blue hour or a sunset, I could have only done one or two photo.

Not like 80 and he says, welcome to the world of photography.

And you know its all about taking the photo at the right moment.

So, composition you know full running leading lines 50 minutes after that it's over.

There's too must contrast, you don't have details, it's light.

You don't get the same photo, so timing is everything.

When we don't have a great sunset in Paris, I wait for the city light to come on and I shoot for 15 minutes and then I go home.

That's what I usually do.

Same idea, there was a bit of a sunset.

Here is mostly a leading line I want to show you in this photo.

Leading lines are very important.

Because photography is a 2-D type of graphic.

You want 3-D, you want depth.

And having leading lines is going to help you having depth.

This one is a long exposure.

Long exposure photography can really help you make this cityscape really pop.

One, because it's going to erase a lot of elements.

And two, because it's going to make crazy sky, this sort of stretchy clouds, which we have here.

This is a shot of Notre Dame with, at any 1,000 feet over a great sunset.

And so it made this sort of really, really crazy sky, and this sort of magenta cast, which I love, I'm a big fan of magenta.

Next, we have again, this is a photo from Montmartre.

Now this photo, for me, is what is important of having a foreground element.

For me, if that lamp was not there, the photo wouldn't Be kind of okay, but

because there is this lamp as a foreground element then we have this building as a middle ground and

that sunset as a foreground, now it becomes an interesting photo.

So white light, foreground, middle ground, background is the key.

Next, framing the frame.

That's another great trick, you know I sort of framed the Eiffel tower with these two lamps and you know, just to give it perspective.

And frame to frame is always an interesting way to compose, plus it gives you a foreground element.

It gives you the sensation you were on that bridge looking at the Eiffel tower, and that's really cool.

Blue hour, by the way, blue hour, you know not much sunsets in Paris so a lot of blue hour shots.

Another crazy sunset, when you do it for 10 years you can come back over, over and over.

You see it's the same location then this photo but the angle is slightly different.

The sunset was competed first, still a long exposure, but a compete different feeling.

So again I had the leading line of the Seine river,

the background being that crazy sky.

One more.

That's actually at the end of the afternoon.

This is before the golden hour.

We start having a bit of pink up in the clouds.

We have the lamps again as a foreground element.

We have framing the frame.

We don't have that much leading line.

But you can mix up between leading lines and framing frames, but the key point what I'm trying

to explain here is you have to look at your photo, you have to look at the composition and

decide okay, what is there in my photo that's gonna help forward the message I want to tell.

What I wanna tell is, the Eiffel tower, beautiful sky,

nice french Parisian building, called building.

And that's what I wanna communicate, so if there would be a motorcycle there or a tourist, it would distract from that message.

So you have to wait for the right time.

You have to compose in a way that you can convey one specific message.

Okay.
Leading lines again, this is Los Angeles, California.

This is where I live now.

So you have all these leading lines, crazy sky, beautiful downtown Los Angeles, crazy light.

Again, this formula I use, whether it's Paris or LA, over and over and over again.

Jumping over to Florence.

Now this was a shot where there was tons of people on the bridge I took a NE 1000 filter to erase everybody.

And I even changed the sky.

But I love the end result because it really communicates the rawness of Florence.

If you would see the before photo with all the crowd there without the NE 1000 it wouldn't be a good photo.

You know, you are trying to show the beauty of the city.

You're trying to show it at its best.

And that's what's really important.

All right, so now that I've shown you some of my sort of secret composition,

let's talk about camera settings and what are the best options when to shoot a cityscape.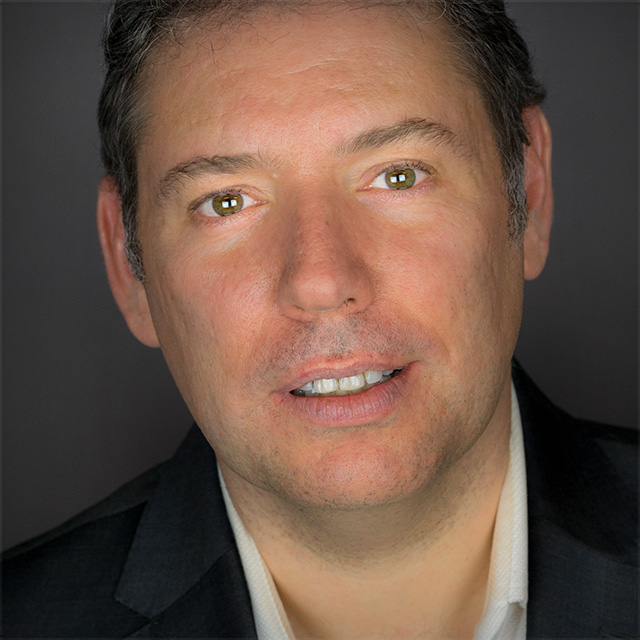 Serge Ramelli
Serge Ramelli is a landscape and urban photographer with a passion for creating beautiful photos and inspiring others to do the same. He has published multiple coffee table books, over 15 technical books on photography, has pieces being sold in over 85 galleries around the world, and hosts a Lightroom YouTube channel with over 400,000 subscribers.
Related Courses
Join Trey Ratcliff as a virtual participant in his landscape photography workshop. Trey takes you from one incredible image to the next, all the while sharing his tips, tricks, and techniques for post-processing an HDR landscape shot using Lightroom and Photomatix Pro. You will be blown away by the amazing results!
Landscape & Travel Photography Series, New Zealand – Post Processing close
Join Trey Ratcliff as a virtual participant in his landscape photography workshop. Trey takes you from one incredible image to the next, all the while sharing his tips, tricks, and techniques for post-processing an HDR landscape shot using Lightroom and Photomatix Pro. You will be blown away by the amazing results!