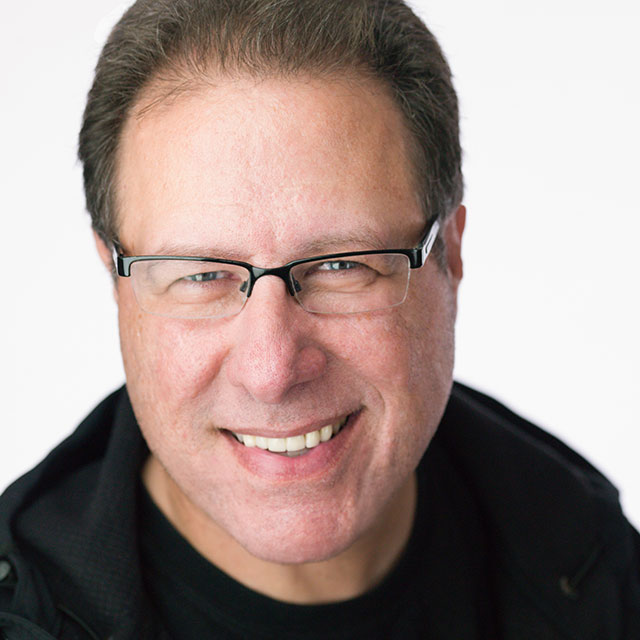 Adobe Photoshop CC In-Depth: Compositing and Masking Hair Made Easy
Lesson 1: Introduction
Published: June 2016
with Scott Kelby
Duration: 1 hour 29 minutes
About Course
In this class, Scott gets you up and running fast on creating realistic composite images (where you put your subject on a different background or different environment than they were photographed on), and he takes you through a host of techniques that cover the "Holy Grail" of compositing, which is masking hair and keeping lots of detail intact. He covers a number of different techniques, including using channels and blend mode tricks for easy masking. You'll learn how to match tone and color and finishing moves that pull it all together. It's a really solid introduction into the art of masking and compositing and the essential techniques you need to know from the start.

DISCUSS

Have a question or comment about this course? Join the conversation today!

Discuss this Course

[MUSIC]

Hi everybody it's Scott Kelby here, and welcome to Masking

Hair and Compositing Made Easy.

Now, I wanna just talk real quick upfront about a couple of things.

Number one, why the emphasis on masking hair?

Here's why.

Masking hair isn't the hard part,

everything else is pretty easy.

If you wanted to select something like this computer,

you can select

it in two seconds. That would never be a problem.

Selecting things that have nice hard edges on them [SOUND] Are a breeze.

So I wanted to pull out the part called masking hair and I wanted

to put some emphasis on that, because that's gonna be a lot of what

we're gonna do, and I wanna talk to you about it and a number of

different methods.

Now when I say masking hair, could be masking animal fur,

could be

masking human hair, could be a little bit of hair,

could be a lot

of flowing hair out in the wind,

whatever it is. I'm gonna show

you not just one, but a number of different techniques.

Some of them are super easy,

some of them are a little harder, none

of them are so hard you won't be able to do them.

They're all pretty easy, we're gonna

follow through everything step by step.

So as long as you follow the step by step instructions you'll be

good.

Now that I've said that, you and I we need to have a straight talk

about compositing. There's a few things mentally that we we need

to get our head around.

One of them is this,

every single photo is different.

So don't think that you'll be able to perfectly

mask every photo.

In fact I would get the idea out of perfectly masking every little

bit of hair, every little bit of fur,

I would just get that out

of your mind.

Really in reality what we're trying to keep is most of it,

we want it

to look realistic.

But if someone's hair is blowing in the wind, you're not gonna get

every tiny little individual strand.

And once you kind of let go of that and realize,

well, I can get

most of it.

I can get most of the hair.

It's gonna look great.

But if you stress up, like

no, I have to get every single hair, in many

cases you just won't be able to do it.

It's just not possible.

So, you have to get to this happy place with masking hair that

goes [SOUND] I've got most of it,

that's all I need.

All right so that's one thing.

The second thing is another psychological thing. And that is, when

you're looking at a composite that you made,

you know it's a composite.

And while you're watching this class as well you're gonna keep going,

that looks like a composite,

it looks like a composite.

That's because we know it's a composite.

But we see composites every single day that we have no idea because

we never saw it before and after.

We didn't see the things get layered on.

We didn't see all these things happen in any kind of context, so we

don't even give them a second thought.

But once you're building it,

once you're in PhotoShop, this is gonna

happen to you too.

You gonna look at it and go,

oh it looks like a composite, it looks

like a composite!

But just understand that part of it is that your brain knows.

It's like if you were to erase like a tree from a landscape shot.

You took a tree out.

In your mind you always know and you can see it.

And if somebody else saw you erase it,

they're like, oh I can see

you removed the tree.

But if they saw the image for the first time with no tree,

they

wouldn't be

be in that spot going, was there a tree there?

So that's all, everything is psychological ,

but this is especially

psychological. So don't beat yourself up over it when you're building

this.

Third thing I wanna talk about is that, in this class we're gonna

do a bunch of different things, and we're gonna basically do four

different things. And I'm gonna take you thought the four real quick,

and I want you to understand how we're building the class out. Because

what I want you to do at the end of this class, what I want you

to have, is an arsenal of tools that are for really solid building

blocks to do compositing.

You'll be able to do like portrait compositing and stuff,

by the

end of this class, no problem at all. But there's another level of

compositing beyond this, and we have classes on that as well.

This is designed to make compositing easy and I think you'll be

surprised how much you're gonna be able to ,do and how easy it is

to do it. And you're gonna have a bunch of different ways,

but let's

go through the four things and this will all click for you in a minute.

Number one is here's what we're gonna do in this class,

we are going

to select our subject.

So we're gonna spend a lot of time getting our subject off the original

background, we'll talk about how to make that really easy and stuff,

but that's the basis.

It starts with us selecting our subject.

Number two is we're going to have most likely edge fringe.

So when you put your person,

or your animal on to a

new background, you may see a white fringe going all the way around

their hair, or around their body, or especially around very detailed

parts like on a coat or something.

You might see a white fringe,

or a halo, or things like that.

You're gonna have to learn how to

get rid of those. It's really important.

Number three is we're gonna have to match the overall tone and color

of the image.

And the reason why I'm telling you this now is,

we don't get to

this until a little later in the class.

Don't worry, it's not a

very long class.

But we don't get to it until a little later.

So a lot of times you'll see me do something,

real extractic,

we get rid of the fringe,

but we don't take it all the way to the

end.

And you're like,

well that doesn't look right.

That's because we haven't matched the tone and matched the color.

So later in the class you'll see the whole process, and you'll see

it all come together.

But those are just a little further down the road but we will cover

it absolutely in this class,

and yes it's very easy.

And then the last one,

is at the very end.

I do some things to unify the image,

all right? So you have like

a background, and you have a person, and they were shot in different

light, and under different color, and under different situations.

When you put it together we're gonna try to match the tone and

color.

But then we do one more step.

We apply an effect to the whole thing

that kinda unifies it and makes it look like one piece.

So that's what we're gonna be talking about,

those four things are

really, really key.

But I thought it was important to have kind of just a straight up

talk with you so what your expectations are when you do your own

compositing.

Don't beat yourself up,

don't over think it and just know, that as

you're watching this class, you're not gonna see final images until

we get later in the class.

You're gonna see parts of it and that's

what I'm gonna give you,

is all this tools so when you look at an image you'll be able to

decide which one of the tools that you've learned are best suited

to extract in this image, putting another background, and making

it look realistic.

All right, so one of the things we can do to make it easy for us

is how we take the photograph in the first place. That's what we

are going to talk about in the next segment.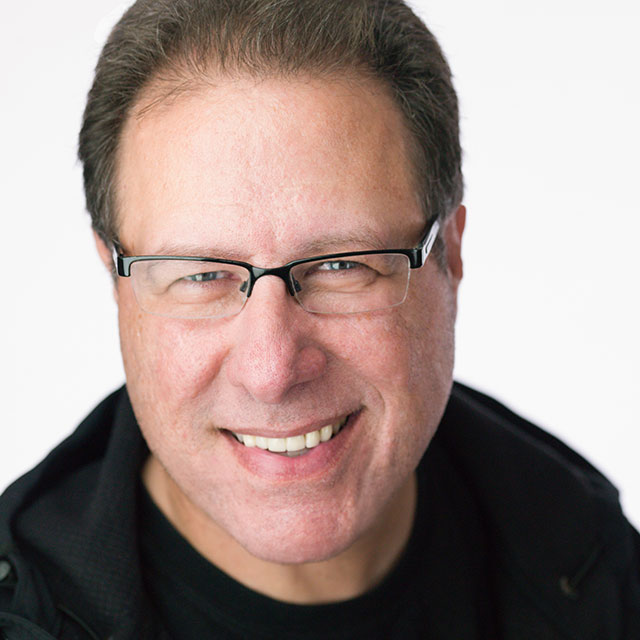 Scott Kelby
Scott is the President and CEO of KelbyOne, is also the original "Photoshop Guy", is the editor and publisher of Photoshop User Magazine, Conference Technical Chair for the Photoshop World Conference, Training Director and instructor for KelbyOne Live Seminars, and author of a string of bestselling technology and photography books.