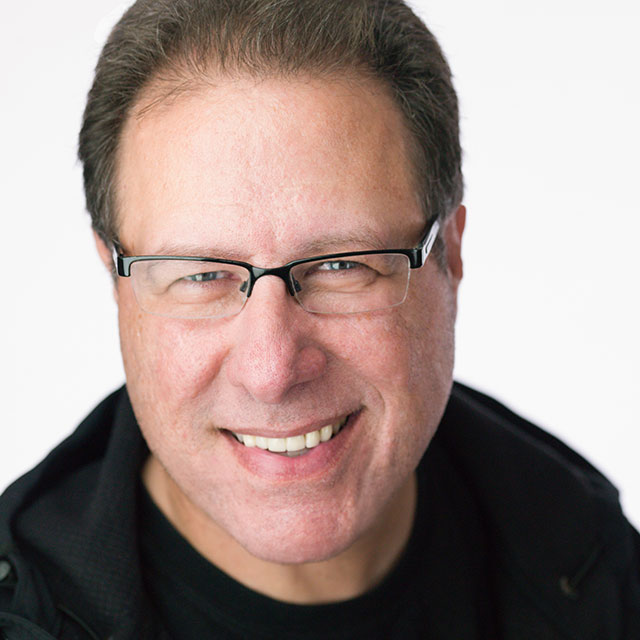 Lightroom CC: In Depth: Importing
Lesson 1: Set Up For Success
Published: April 2015
with Scott Kelby
About Course
As part of our in-depth look at Lightroom CC, join Scott Kelby as he takes you through an up close look at the import process. Getting started on the right foot is the key to success with Lightroom, so Scott gives you strategies that will help you move forward with confidence by avoiding the most common pitfalls that new Lightroom users encounter. From there you'll learn the ins and outs of every panel and function on the Import dialog as Scott shows you the different options for getting your photos into Lightroom.

DISCUSS

Have a question or comment about this course? Join the conversation today!

Discuss this Course

No materials available for this course

Hi guys, Scott Kelby and welcome

to Lightroom CC In Depth.

This is importing, we are going to

dedicate a whole entire class

to just getting your images

into Lightroom and there is actually more

to it than you think and a

lot of options, a lot of

power here and we can

make it as simple or complex

as you want to we're going to

cover both ways, but before

we actually get into doing

the day to day stuff, I

want to set you up for

success from the very beginning. I

want you to be really successful

with your Lightroom experience so, what

I recommend to do is

first, I would strongly recommend

that you store your images on

an external drive, especially if

you're working on a laptop, or

even if you're working on a desktop

machine because at some point you're

going to have so many images that you're

going have to move your images to

something else, so first

off I think a great strategy is

to store your images

on an external drive, the bigger

the drive the better, so

that's step one, you've got to do that.

You've got to get your images

on an external drive, you're going to

thank me later, the

second part is, and this

is really key, this is

the thing where, when I

run into people and I'm out

on my live seminar and they

tell me they're having Lightroom problems it

all starts at this one

thing, if you do this right

now, your life

will be, your Ligthroom life will be

a breeze, even if you've

already done it the wrong way

before and now you

want to fix it, here's

how to keep your life completely

organized in Lightroom, number one,

you have to put all of your photos in one big folder.

Inside that folder you can

have as many sub folders as

you want, but on this

drive you should have

one folder you can call whatever

you want photos, my photos, Lightroom

photos, whatever, that's your main folder.

Inside of that, many photos

as you want, if you

do that and by the way

you've already done it in a

different way, that's okay, get an

external hard drive, create a

new folder and drag all

of your images into that, once

they're all in one single place,

well, number one, there's an advantage they are all in one, single place.

They're all in one single folder

and to back up your entire

library of images,

it's just dragging one folder from

one drive to another right? So that's benefit number one but once

they are in there, then all

of your images will be managed

correctly from the start, you'll

thank me, you will send me emails,

people do it all the time and say, thank

you so much for getting my

life in order so that's number

one, so I'm going to

go ahead and do that, I

have an external drive here, we're

going to pop it open, I'm going

to add a new folder right here

and we're going to call

this, just photos, or

you can call it, my photos,

there you go, so all my photos

are going to be somewhere inside

this one folder. I might see

100, 150,

200, 300, 500 folders

inside of there, but they're all in

that one, alright that's the first thing. That's the first step.

Now, the first thing

we're going to cover here and I

think this is really important, is

the easiest way, especially

if you are brand new to Lightroom

like you've just started, I

would strongly recommend this way

but I know so many photographers that

do this from here on

out so it's not the

baby way, not the beginner

way but it is a very,

very easy way to

know exactly where your images are.

Do you know that's one of the

biggest problems people have with Lightroom

they are like, [xx]

imported stuff, I'm not quite sure where it is.

If you want to know exactly where your stuff is?

Here's what you do.

So I have a memory card here, got a card reader attached to my camera.

I could use Lightroom's import dialogue

box and have it

automatically copying stuff, but

I'm going to recommend to you that you don't do that.

I'm going to recommend first, especially if

you're new to instead

pop your card in your

computer, go to your memory card.

Let's go to the memory card right up here.

Find your images. Here they are right here.

These are the images from my shoot.

Make a folder inside your big

folder, we'll call it

catalog shoot and drag

your images into that folder,

so we are not even in

Lightroom yet we're just doing

this like a on our computer,

doesn't even matter if you have launched

Lightroom yet just recap what I

did, put my card

in the camera, found my

images from the shoot, I

created a new folder inside my

big photos folder and dragged them in there.

Is there any question at this point where images are?

No!

You know exactly where they are. They are on your

external hard drive. They are

inside a folder called photos, and

inside there you can see they are in a folder called catalog shoot.

You know exactly where your photos

are, now that you

know where your photos are

they are not going to move, they are not going to to change, they will always be right there.

We just going to let Lightroom

manage them so here is

what you would do next, let's go to Lightroom.

We are going to go to the Import function, now

you can do this from a library

module, there is little button

called Import over here on

the left hand side, bottom left

corner, import or you

can use the keyboard shortcut,

on a Mac it would be Shift+

Command+I. On Windows

it would be Shift+Ctrl+I

that brings up the Import dialogue.

Now, all you're going to

do is make sure over

here that folder, your

external hard drive, there it is

my external hard drive, there is

my photos folder right and

then there, there's that catalogue, there it is.

So this is [xx] you

can see I clicked on my

external hard drive, there's my

photos folder, this is the

catalogue shoot, I just stuck on there.

All I have to do is hit

import, that's it, all

my images are in Lightroom and now I can work with them.

This is such an easy

way, this makes so much

sense because you know exactly where

your images are even though Lightroom

kind of knows where they are and managing it

they don't move, on your

external drive. I know I'm

beating this to death but it's

because this is the

thing that people have so much

trouble with when you

start moving stuff around, start

dragging folders from location to

location that's when you

get in trouble with Lightroom,

this way everything is right is where it should be from the start.Now

we are going through the entire

in the rest of this class we

are going to look through the entire importing dialogue

and there maybe a point that once

you are totally comfortable with where

your images are and you know

exactly where they are then

you always maybe want to

use the other one, but for

now lets get started with

this its so simple and so

easy. Let's start by

dragging our images from the

card to our external drive

and then we just bring them into Lightroom.

There we go that's our start, now

let's dig in a little deeper

and go into actually how the import dialog works.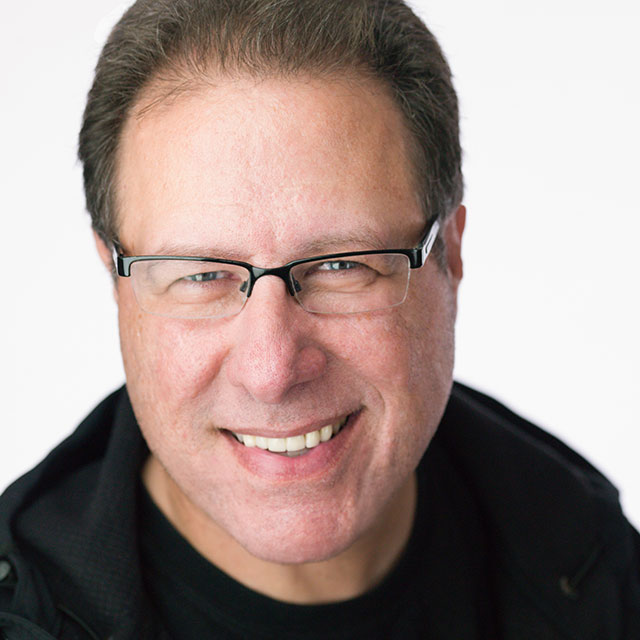 Scott Kelby
Scott is the President and CEO of KelbyOne, is also the original "Photoshop Guy", is the editor and publisher of Photoshop User Magazine, Conference Technical Chair for the Photoshop World Conference, Training Director and instructor for KelbyOne Live Seminars, and author of a string of bestselling technology and photography books.