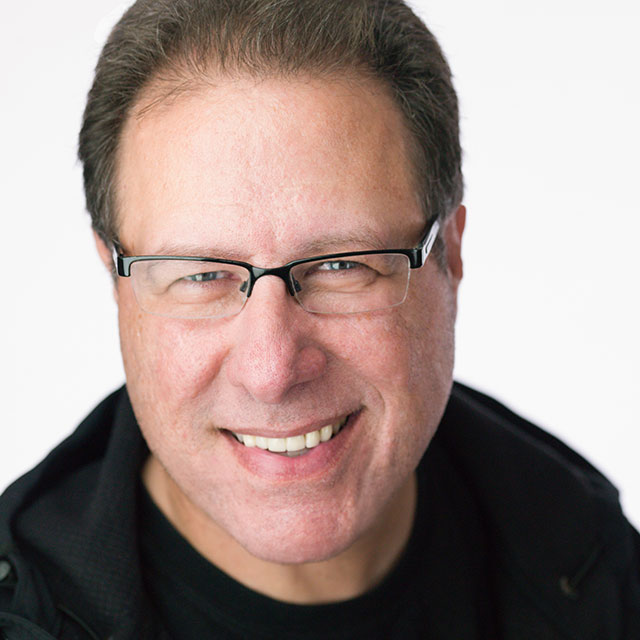 Location Lighting with the Elinchrom ELB 400
Lesson 1: Introduction
Published: October 2015
with Scott Kelby
Duration: 1 hour 48 minutes
About Course
Take your studio lighting game on location! Join Scott Kelby for an action packed class on how to use the Elinchrom ELB 400 in a variety of locations. From a local golf course to the Nevada desert to a wedding venue, Scott shows you all kinds of ways to leverage the portability and power of the ELB 400 to unleash your creativity. Scott starts off by introducing the kit he uses on location, explaining the various components, and showing you how they work together. From there it is location, location, location, as Scott demonstrates how this kit works by putting it through its paces indoors and out. At the end of the class Scott shows you three very cool special effects modes this kit can do that are a lot fun to see in action. All along the way Scott digs deep and shares lighting tips and tricks to help you get the most out of your time and get the best results possible.

DISCUSS

Have a question or comment about this course? Join the conversation today!

Discuss this Course

No materials available for this course

Hi everybody Scott Kelby here

and welcome to location lighting secrets.

I've put together a class for

you where we're going to go

on location, sure you have

some great camera tips, we're going to do

some live shoots, we've got

a whole bunch of stuff that

we're going to do and it's

based on the actual kit that I use myself.

Now the kit that I

use in the field has pretty

much been my go-to kit for

many, many years, is an upgrade from what I used to use.

So I used to use the Ranger Quadra from Elinchrom,

you guys have probably seen me

doing all kinds of stuff on

location everything from weddings,

to portrait shoots, to athlete shoots all that different stuff.

You've probably seen me use it

a million times, well this is

the upgrade to that, it's

the ELB 400 and

it's a tremendous upgrade, it's really really awesome

and I actually I've

got access to all kinds

of lighting gear, I have a bunch

of lighting gear but this

is the one I choose to go

with, I can use anything and

this is just the one I've fallen in love with.

It's got so many

great things about it and we're going to kind of go through that.

I'm going to start this class

by just going through the kit,

so you understand what it's about,

why I chose it, why

I like it, all that kind of

stuff and then we'll actually

go out into the field and do these.

We've got four location shoots and

in there I'm trying to put

in lots of lighting tips and

techniques and things that you can

use out in the field yourself

alright, so that's the basic scope of it.

We're going to start off by looking

at why would we

take a battery pack out at

all, why I'm I using

a battery pack like instead of

speed lights cause there are

certain times that I've

used speedlights, I've even done a

class on speedlights here in KelbyOne

but one of the

things why you want

to take a battery pack and why you want to do this.

One of the big things is power,

the power difference is staggering,

you're taking studio lighting out on location.

When you think about it, how much

power is there really in a speedlight?

Well you probably already know there's

not a bunch but it's

around 35 watts seconds

on the low end to about

60 watts seconds right, 35 to 60. When you use the

ELB 400

this thing has 424 right, it's

got 424 watts seconds this is

huge, to give you an

idea how big that is, it's

basically a 6.9 stop

range of light, where a

speedlight generally has

less than a one stop range so that's pretty big.

Also on the low end you

can go down to 7

watts, so you can get it

really really low powered, well what does that allow you to do?

It allows you to be

able to get F stops

like F2.8 inside the

studio or out on location

and things, so you can get

that nice creamy soft depth of

field behind your subject that

you really couldn't get with most

other lights, so that's a really big thing.

Another thing I love about

it and this is a really important thing

is that it comes with a modeling

light, so you can actually

turn on the modeling light, you can use it.

Now we use the modeling light

you're going to see later in

some of our classes for some

clever things but being able

to see your subject and see

where the light's going to

be almost get like a preview

of what your light's going to

be before it goes off, is tremendously helpful.

Big thing too is, of course

you see the size of the battery

even though this is super small and

super light weight, you get

way more pops than you

would from a battery powered speedlight by far

and by the way that's the word we're going to use pops.

That means how many times the

flash fires, you get so

many more and you're not

going to be carrying around tons and

tons and tons of Double A

batteries everywhere you go, so that's really really big.

The other thing is and this is

really really important, there's

more modifiers you can

use in fact, so this

is an Elinchrom ELB 400 an Elinchrom

has this huge range of

softboxes, you guys have seen me use them over the years.

There's an adapter you can

get, in fact here's the

adapter right here, this little

adapter lets you use

basically any Ellinchrom Softbox

they make, so the

whole Rotalux line just attaches

right on to this very, very tiny

flash head. So it's very

very versatile, it also doesn't

weigh very much and I'm

going to talk about the battery itself

here in a minute but that's the

basic kit we're going to

use which is a battery pack

and a very tiny, super light

weight, super small flash head.

The flash head, this is the

actual flash head we're going

to use, is way smaller

and way lighter than any speedlight you're going to use,

it's very, very light weight.

Alright let's talk about the battery,

okay so on the old

Quadra which they actually do

believe it or not, sell the Quadra

still, it's just one

kit and it comes with the

old lead acid battery if

you buy it brand new today,

comes with the old lead acid battery

but if you get the

ELB 400 they now come

with this lithium iron battery

and there is an advantage to the

lithium iron batteries themselves, number

one it's much lighter, it

provides way more pops

and it recharges faster, so that's

kind of a nice advantage of

the ELB 400 lithium

battery. The battery this is it, separately

just pops right in here, to

the bottom of the case and

it's pretty simple to put together obviously.

Here's the difference though

when I say that it's lighter weight,

so the lead acid

battery, the old battery the

one that comes if you buy

Quadra today is 4.4

pounds and you get

120 full power pops.

Now you're not going to

be running your flash at full

power all the time

but it could give you, if

you need it to be at full

power you're out in the middle of

the day, super bright day or

whatever your trying to just blow your

power out, you can get 120 full power pops.

The lithium is half the weight,

it's only 2.2 pounds, so

it's much much lighter and you

get 320 full power pops,

so there's a tremendous advantage

to the lithium iron batteries.

I also read that the

kit itself is the lightest

kit available right now if

you're going to get a battery powered

kit, this is the lightest way to go.

Now of course this comes with

the battery and there are

kits where you can get two

batteries but you can also just

buy an extra battery so if

you just think, I don't know if

320 full power pops is

going to cover me, you can get a backup battery.

Some other advantage of this is,

I read this is, there's a

UK magazine that basically was

comparing a bunch of these

type of portable good

quality studio things and they

chose the Elinchrom to be the most color accurate.

Why does that even matter? Why

do you care about it being color

accurate because you don't

want to go into Photoshop or

Lightroom and spend all your

time changing individual frames

because it wasn't accurate

and sometimes the Kelbin is

changed as you're shooting,

you want consistency every time you read about

anybody talking about a

portable flash, they're always talking about, is it consistent?

Is the color consistent?

Is the power pop the same

time every time? Is

it always going to be F8,

F8, F8, F8 or is it going

to move up and down and so I

think color accurate and consistency is really important.

Also since this is for location stuff right,

you want it to be like really really rugged out the weather.

This is designed to take rough

weather and rain and stuff

as long as the ports are closed,

you can be out in a really

bad condition shooting and

the whole thing still works, so that's really, really important for those.

So that's kind of the battery, you'll

see me actually doing some of

the settings and

stuff, it's really pretty simple as far as this goes.

I'm going to go through how

we will use different flashes and heads

and stuff with it but it

has an LED window which makes actually

navigating it super, super

easy in fact it kind

of reminds me of an iPod

in the way that it works. Remember

the old white iPods that you used

to get from Apple, kind of

works in that same way, it's really, really simple to get through.

So, we're going to

look at that next but I want

to talk about some of the

features here that you should want

to know about working with heads and a battery pack.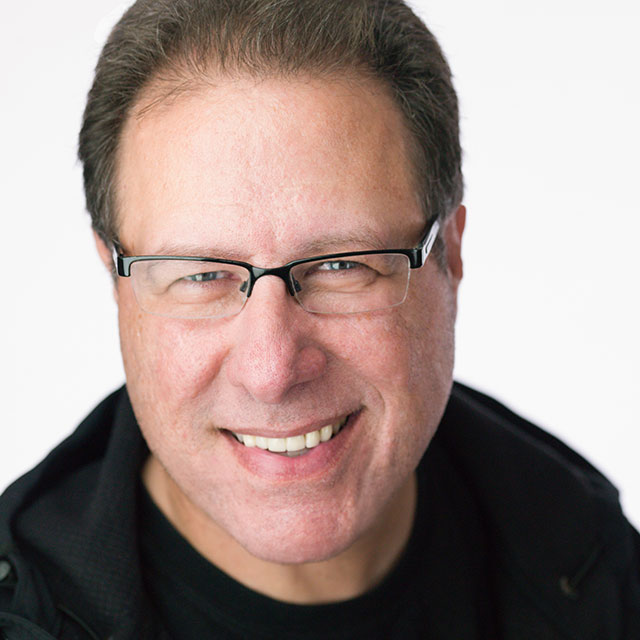 Scott Kelby
Scott is the President and CEO of KelbyOne, is also the original "Photoshop Guy", is the editor and publisher of Photoshop User Magazine, Conference Technical Chair for the Photoshop World Conference, Training Director and instructor for KelbyOne Live Seminars, and author of a string of bestselling technology and photography books.